Brick Manufacturing Machine
---
A brick manufacturing machine is a machine that produces concrete bricks using pressure and vibration. Brick making machines are produced in different shapes, types, brands, automation levels, and prices.
Based on your budget and needs you can choose the best machine for your brick manufacturing plant. To produce concrete bricks the machine uses two main factors:
1. Compression
2. Vibration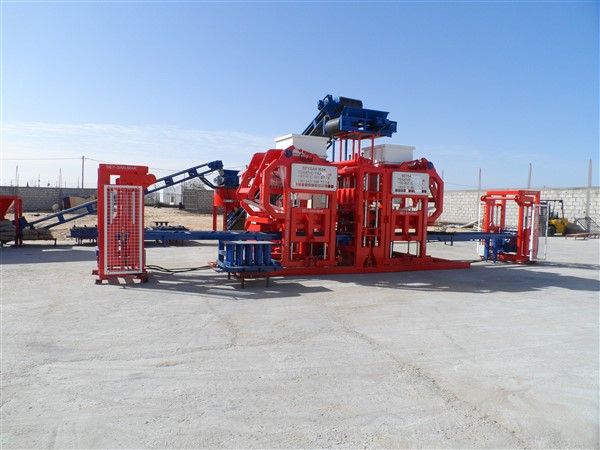 These are applied to the mold of the machine. Based on the European standards the machines should have a suitable compression, vibration ratio to have the best quality products. The mortar also should be in a specific ratio to have a high-quality product.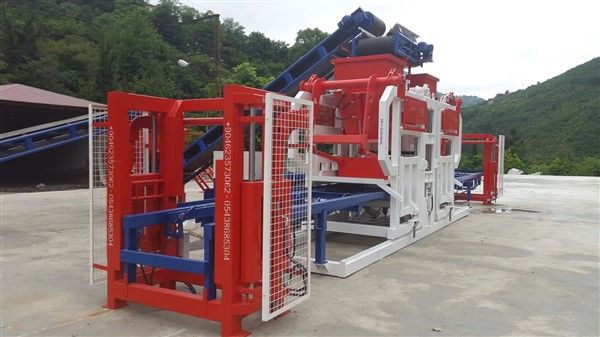 Talking about concrete, to produce concrete bricks you should mix powdered cement, water, aggregates, and optionally additives to form the mortar. These machines are also called brick making machines and concrete brick machines as well. if you hear these names don't get confused.
The concrete mortar used in the brick manufacturing machine is different from the other forms of mortars used in the construction industry. It is a little bit drier than other mortars and normally 20 percent of cement is used with 80 percent aggregates and additives.
This can change in different countries because the water absorption of different raw materials is different from each other. Bess uses automatic mortar preparation for its machines, for further information you can read the "automatic brick making machine" article.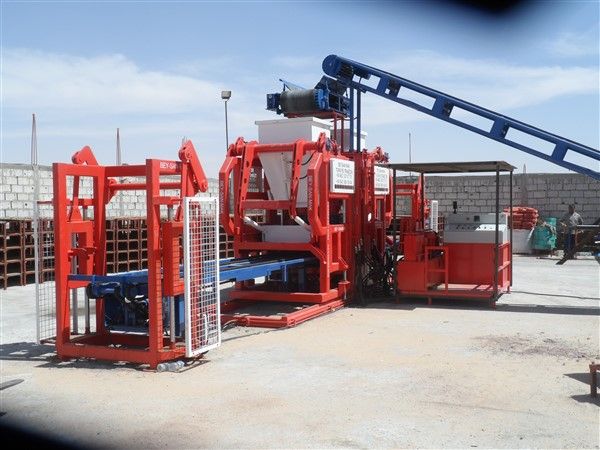 Brick Manufacturing Machine Molds and Products
---
As mentioned above, we use brick manufacturing machine molds to produce different shapes of concrete bricks. This also depends on the type of machine that you choose. Different types of machines produce different shapes and heights of concrete bricks.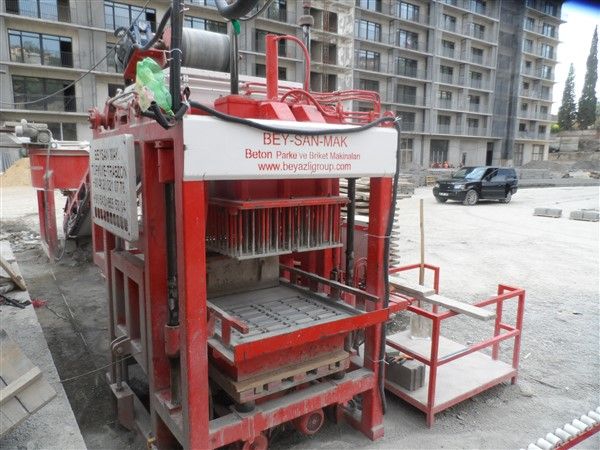 Based on these facts the number of molds you can choose for the machine is different. Bess uses ST52 metal sheets to produce our concrete block molds. The cutting process is done with CNC machines to have maximum accuracy.
The hardening process of the concrete block molds is also done twice to have maximum strength. this is to have the maximum life for your molds. Bess has a guarantee of 60.000 presses for the mold.
By changing the mold of the brick manufacturing machine you can produce hollow blocks, solid blocks, paving blocks, curbstones, roof gutters, grasscretes, slabs, etc.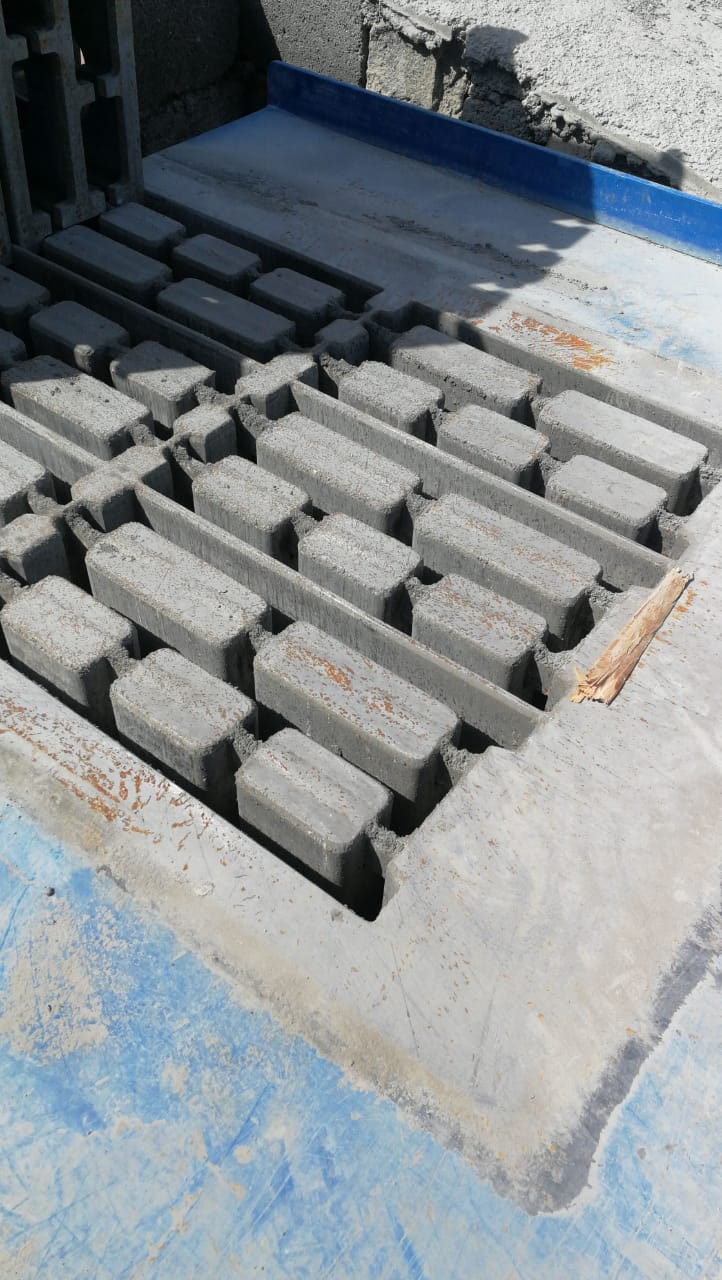 Low-quality cheap molds look like the same as high-quality ones when they are new. But after a few hundred presses you can see the difference. The low-quality molds will be deformed sooner than expected and you will need to buy a new mold. This will increase your expenses in the long term.
Based on the type of machine you choose, the machine can produce different products, the table below shows the products of each type of brick manufacturing machine.
Brick Manufacturing Machines Comparison

Concrete Brick Types

Mobile brick laying machine

Stationary Block making machine

Compact Brick making machine

Fully-automatic concrete block machine

Product Height

18cm - 22cm
5cm - 25cm
2cm - 25cm
2cm - 40cm

Hollow Blocks

√
√
√
√

Solid Blocks

√
√
√
√

paving blocks

X
√
√
√

styrofoam blocks

X
√
√
√

curbstones

X
√
√
√

asmolen

√
√
√
√

Decorative stones

X
X
√
√
Brick Manufacturing Machine Types
---
There are generally 3 types of brick manufacturing machines:
1. Mobile brick making machines(bricklaying machine)
2. Stationary brick making machines
3. Compact brick making machines
Each of these machines has its pros and cons. So depending on your budget and project type you can choose different machines.
1. Mobile bricklaying machine:
Bricklaying machines are small machines with a low production capacity. They can produce only limited shapes of concrete products. The most important advantage of these machines is that they don't need pallets to produce blocks, they lay the bricks on the ground. 6 people are needed to run the brick manufacturing plant using this machine.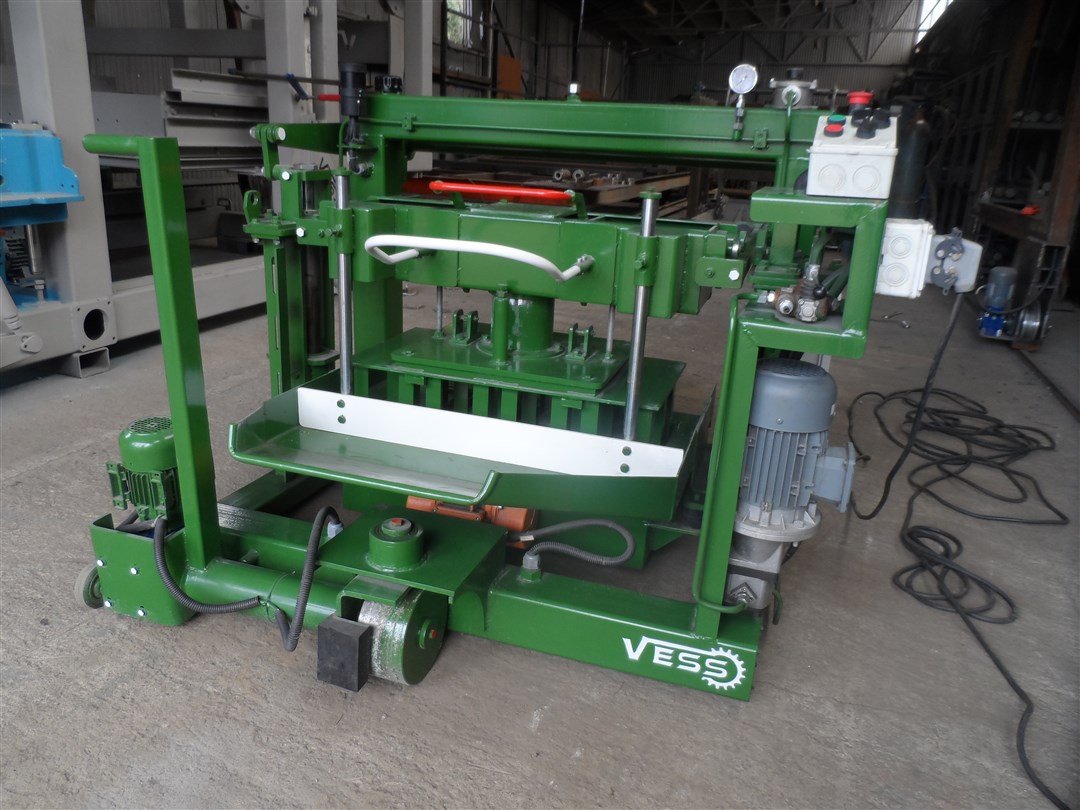 2. Stationary brick manufacturing machine:
These machines are industrial machines with high production capacity. They are produced in different capacities as well. There are almost 450 molds available for these brick making machines. These machines produce their products on pallets so pallets are needed for your plant.
Totally, 7 workers are needed to run this type of brick manufacturing plant. The capacity of this type of plant is 4.000 up to 10.000 pieces.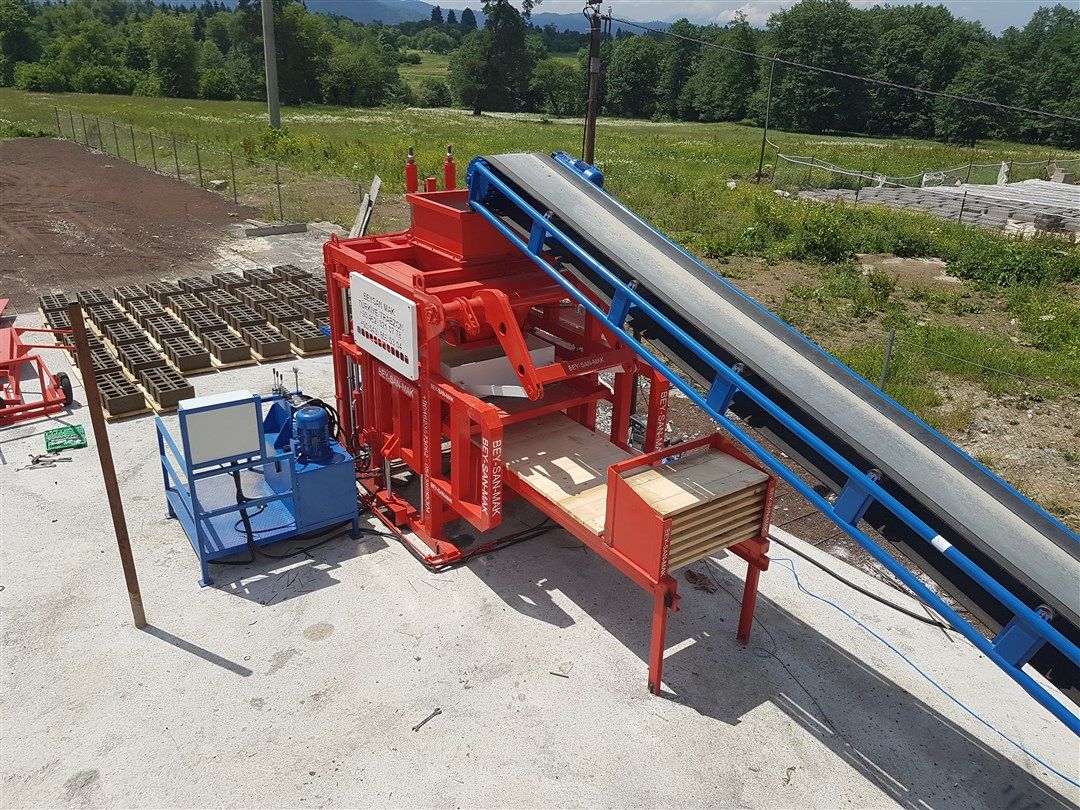 Based on the shape that they produce they are also called concrete block machines or block making machines. Don't get confused if you hear these names.
3. Compact block making machines:
Compact brick making machines are exclusively designed by our company. These machines are the same block making machines with the ability to work as a concrete batching plant as well. There are 600 mold shapes available for compact brick making machines. You can check the automation details and production capacities in Vess compact block machines.
Brick Manufacturing Machine Price
---
The price of a brick manufacturing machine depends on the quality of the brick making machine, the country of origin, the brands of the equipment used in the electrical and hydraulic systems, and the equipment you choose to come with the machine. Below I have included one sample type of each machine you can contact for other options Because we also have more economical options as well.
Brick Manufacturing Machine Price

Machine Name
Production capacity in one shift
Automation Level
installation
price
Vess Mobile Bricklaying 3.1
2.250 standard blocks
Semi-Automatic, Single-Hopper
Included
11.950 USD
PRS 400
4.000 standard blocks- 300 m² pavers
Semi-Automatic, Single-Hopper
Included
45.940 USD
PRS 600
6.000 standard blocks- 400 m² pavers
Automatic, Single-Hopper
Included
61.230 USD
Vess Compact Eco 6.1
6.000 standard blocks- 450 m² pavers
Automatic, Single-Hopper
Included
78.430 USD
PRS 1002
10.000 standard blocks- 800 m² pavers
Automatic, Double-Hopper
Included
119.890 USD
NOTE 1: Standard block means a block with the dimensions 20cm width x 40cm length x 20cm height.
NOTE 2: Double-hopper machines are used to produce double-layer paving blocks.
NOTE 3: Single hopper machines are also called hollow block machines.
NOTE 4: double-hopper machines are also called paver block machines.
NOTE 5: This price is the price with the equipment needed for the production. The price may differ based on the equipment you choose for the machine.
NOTE 6: You can learn more about the price details of these machines in the original article written about this subject: How much does a brick making machine cost?
Brick Manufacturing Machine equipment
---
To run your brick manufacturing machine you need some extra equipment as well. These pieces of equipment are depended on the automation level of your machine.
The pieces of equipment are the aggregate hopper, mortar weighing system, conveyor belts, mixer, water supply system, cement silos, extra molds, loader and unloader robot, product collecting robot, pallet cleaning brush, product cleaning brush, and some other optional equipment based on your project.
You don't have to buy them all from the manufacturer company. Equipment like the cement silo or the hopper can be produced locally in your area. If you produce them locally the transportation costs will also be cheaper because you will need one less container if you produce them locally. Below you can see one of our installed brick making machines. You can find more videos on the Bess youtube channel.

Conclusion
---
If you didn't find the answer to your questions you can contact us anytime. Bess also provides a concrete block manufacturing business plan for your plant free of charge. We also have campaigns and special discounts as well.
If you feel that you need to talk to someone with experience about your project you can easily contact Our English department. With more than 370 working machines in 32 countries, we have enough experience to give the best design and layout for your business.
English department contact information: