Paver Block Machine
---
Consider that this article is about paver block making machine prices but before talking about the prices we need to know some details. Paver blocks are produced by a machine called the paver block machine. Below you can see a sample picture of the machine, you can also have further information about this machine with different automation levels in the main article "paver block machine".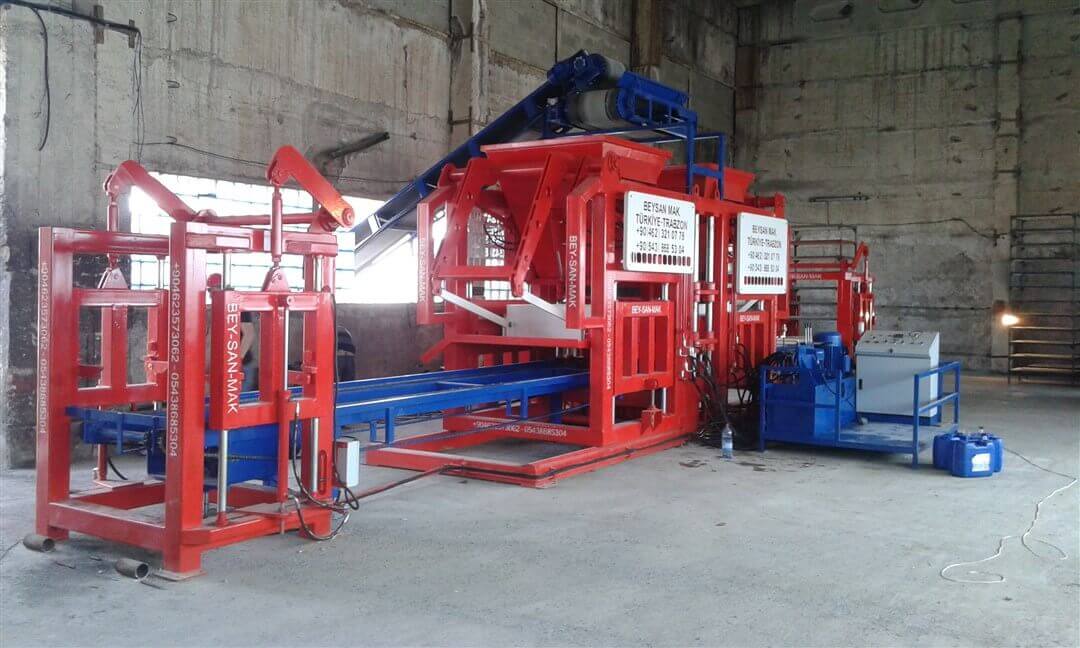 Paver Block
---
A paver block is a block that is used to pave the outdoor grounds. Paver block is made of concrete and produced at high pressure. This is to make it more durable. Paver blocks have become very popular after the second world war due to their advantages over other materials used to pave the ground like asphalt.
Paver blocks are produced in different shapes and colors nowadays so you have multiple options to choose from.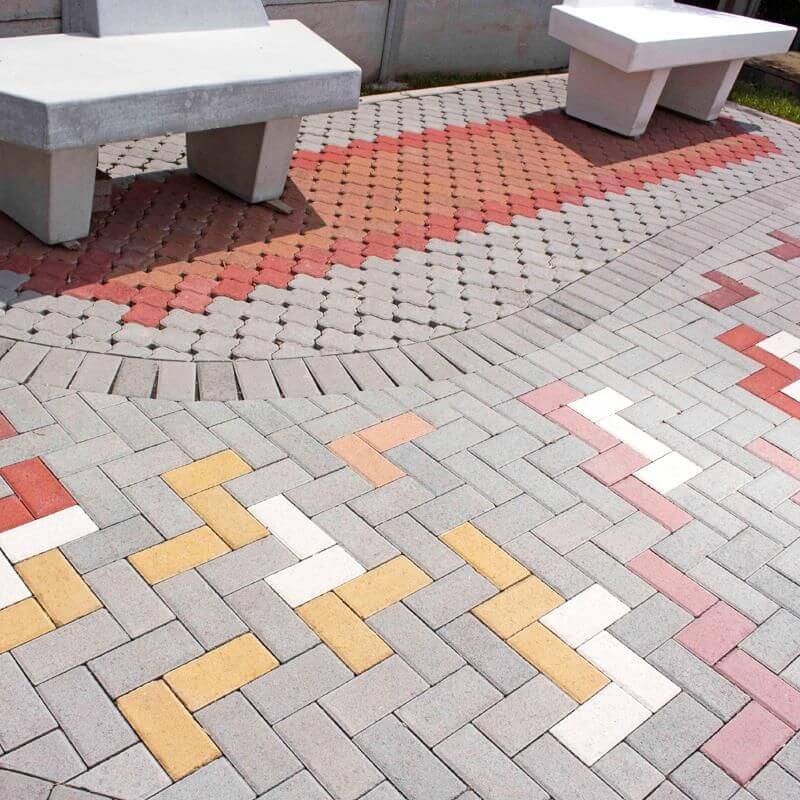 Paver blocks are also produced in different thicknesses for different purposes. It is also recommended to use thicker paver blocks if they are used in an area where heavy vehicles pass.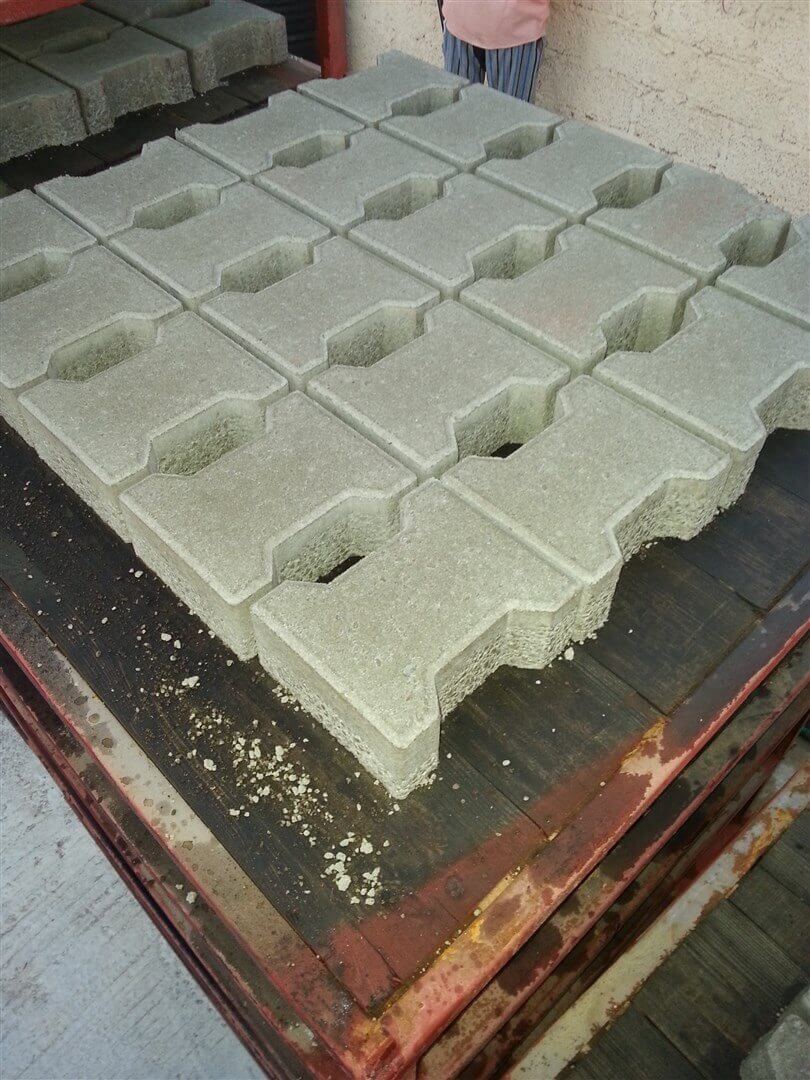 Also, there are double-layer pavers available for the customers who are looking to have a smooth surface on the surface of the block at an economical price. This is because of the fine aggregate used only on the surface of the block. If it was a single-layer block the fine aggregate should have been applied to the whole block. You can read more about paver blocks in "How to produce paving blocks".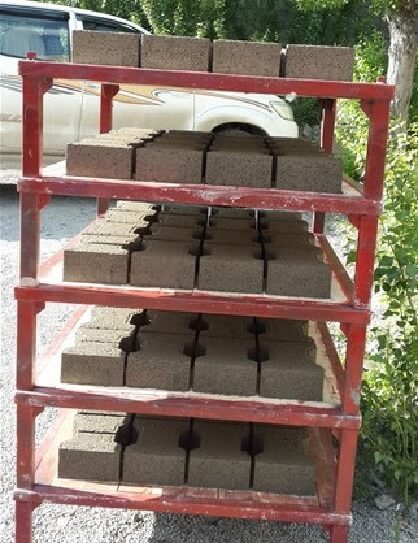 Paver Block Advantages
---
Paver blocks have major advantages over other materials that make them a perfect choice for your building premises, footpaths, malls, car parks, office driveway, city streets, small market roads, mining areas, roads in industrial complexes, heavy-duty roads on expansive soils, bulk cargo handling Areas, factory floors and pavements, airport pavement, etc. Below you can see the advantages of these blocks produced by paver block making machines.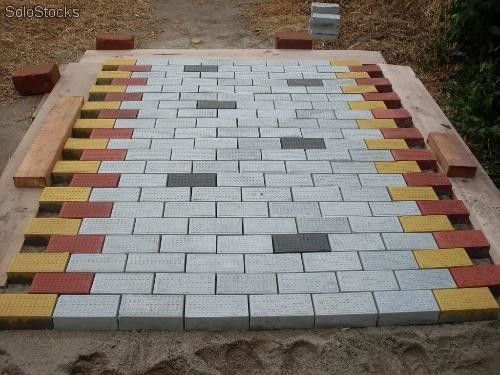 1. Paver blocks can be used almost everywhere from non-traffic areas to heavy-traffic areas.
2. Their durability against pressure is incredibly high.
3. The paver block's maintenance cost is very low.
4. Cold and hot weather doesn't affect the paver blocks very much. So they don't crack in freezing weather conditions.
5. Repairing them is so easy and consumes very little time.
6. Different shapes are available in different colors so you have a lot of options to choose from.
7. The color of the paving blocks is permanent, and you don't need to color them.
8. Producing them is possible in every part of the world. the raw materials needed to produce paver blocks are found everywhere.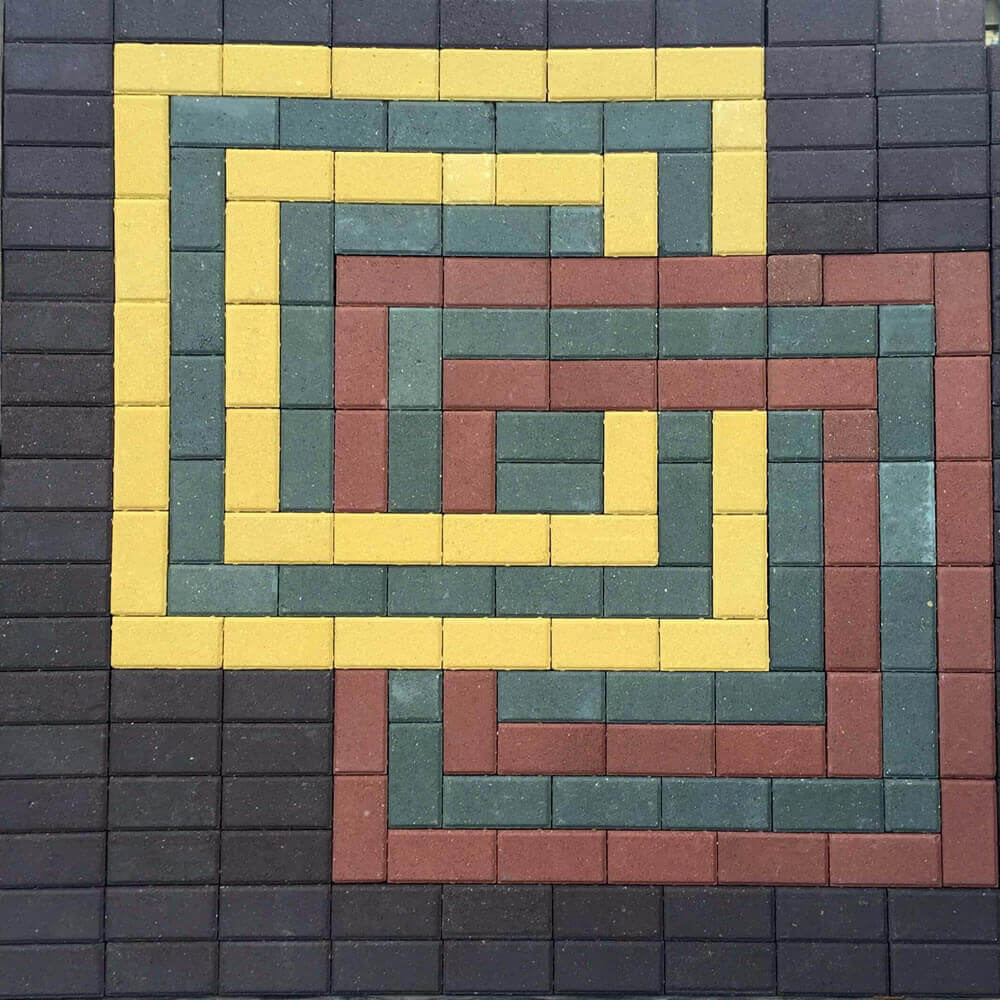 Paver Block Disadvantages
---
Like every other material or machine in the world, there are some disadvantages for paver blocks as well. These are more limitations than disadvantages. you can see them below.
1. If paver block machines do not produce them, then the size accuracy will not be exact and you will have difficulty when you are paving them on the surface.
2. The space between the joints should be filled very well to prevent the water absorption of the blocks. This is very important especially in areas with freezing weather conditions.
3. Without suitable and accurate bedding, the paver blocks can not tolerate pressure and will crack and break down.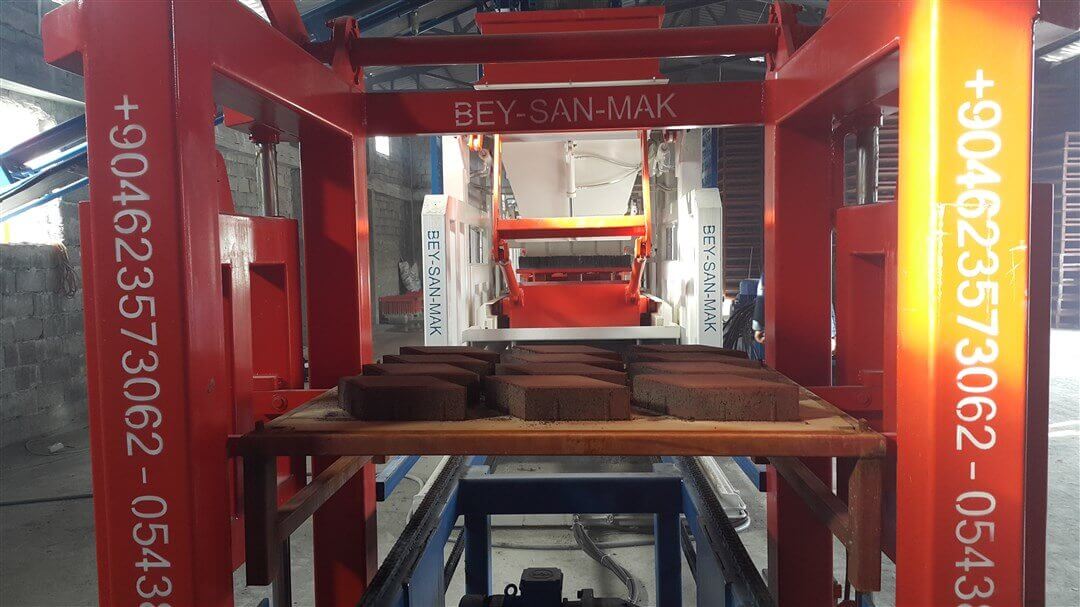 Paver Block Making Machine
---
The general name for the machine is the concrete block making machine. This is because this machine is capable of producing 600 different shapes, including solid blocks, hollow blocks, paving blocks, curbstones, roof gutters, and Lego blocks.
Also, this machine is called an interlocking brick machine because it produces both interlocking blocks and bricks. Interlocking bricks are also very popular because of their advantages over classic building materials. please continue reading to find out about the paver block making machine price.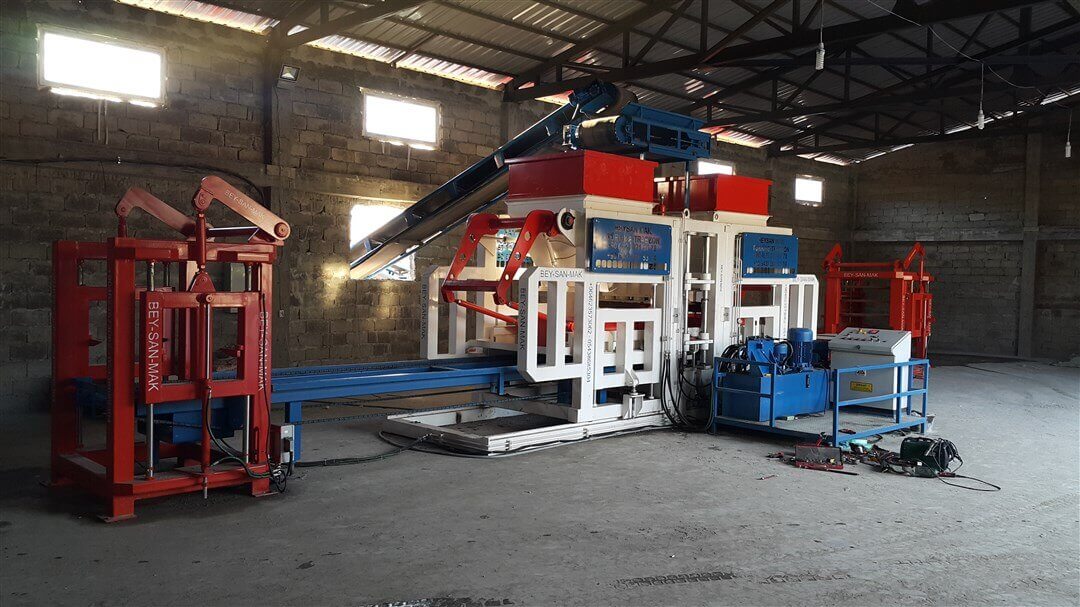 Paver block making machines are manufactured in different capacities and at different automation levels. Depending on your project demands and project budget, you can choose the best possible machine for your paving block producing business.
You also need to choose between the single-hopper machine and the double-hopper machine. As explained before the double-hopper machine can produce double-layer paving blocks which is very popular in developed countries. You can read more about this subject in our other article "Concrete block machine: description and price".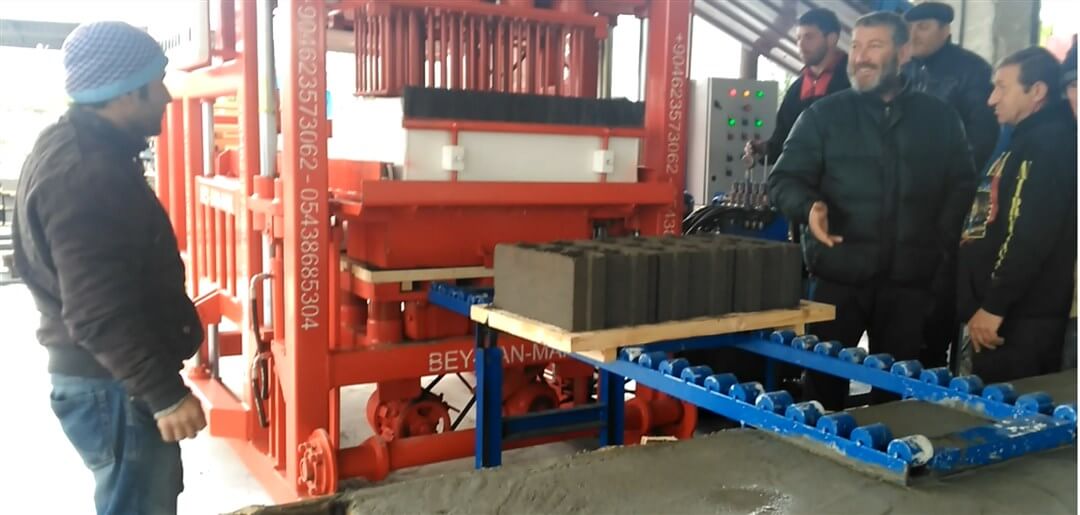 You also need to choose between semi-automatic and automatic mixing systems. The automatic mixing system is preferred because the mixture ratio is calculated automatically and added to the mixer, so the quality of the mortar will be the same forever. As a result, the quality of your final product will be the same and you will keep your customer happy. Below you can see an automatic paver block making machine.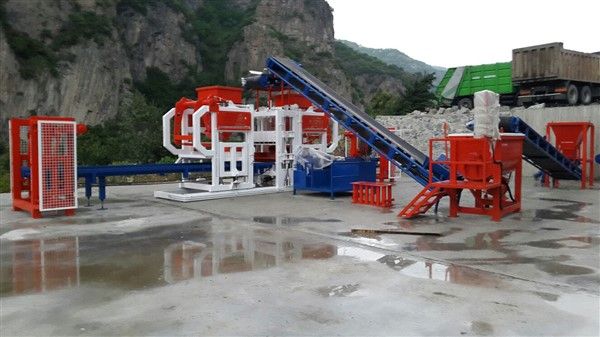 In the semi-automatic mixing system, the process is done manually and the quality of your mortar will be a little bit different each time you prepare it. This is more preferred by the small projects for small countries because it is cheaper than the automatic machines and if you mix the aggregates, cement, and water carefully you can keep the mortar ratio almost the same.
Below you can see a sample of the semi-automatic paver block making machine.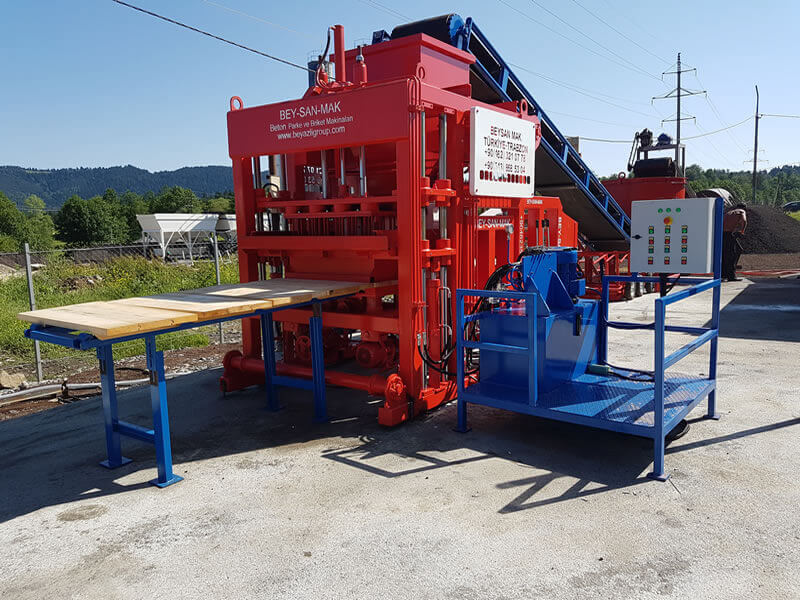 To read more about automatic machines I recommend you read the main article "automatic brick making machine".
If you also need information on the quality of the machine and compare them with other brands you can read the article concrete block making machine vs Chinese block making machines.
Paver Block Making Machine Price
---
Bess is a leading company in manufacturing and exporting paver block making machines to almost every country in the world. Bess produces different paver block making machines at different prices. The quality of Bess machines is proven by 267 functioning plants in 25 different countries. All the electric and hydraulic parts used in Bess paver block machines are Siemens Schnieder and Bosch. Bess also uses premium-quality raw materials for the production of the machines.
There are also pieces of optional equipment that are offered by Bess. Some of our machines are listed below with their prices. Please see the table below and for your special offer, you can contact our English department that is at the end of this article.
Paver Block Making Machine Price
Machine Name
Capacity
Mixing
Hopper
Pallet System
Price
Eco 4.1
250 m2
Semi-automatic
Single-hopper
Semi-automatic
37,250.00 €
PRS-400
300 m2
Semi-automatic
Single-hopper
Semi-automatic
44,200.00 €
PRS-402
300 m2
Semi-automatic
Double-hopper
Semi-automatic
61,600.00 €
Compact Eco 5.1
400 m2
Semi-automatic
Single-hopper
Semi-automatic
46,350.00 €
Compact Elegance
400 m2
Automatic
Double-hopper
Automatic
89,530.00 €
Consider that Bess manufactures bigger block making machines for sale and also full-automatic machines but to keep the list simple and to prevent confusion we only added a few of our machines to our list. you can read more about paving block machines in our article "paving block machine".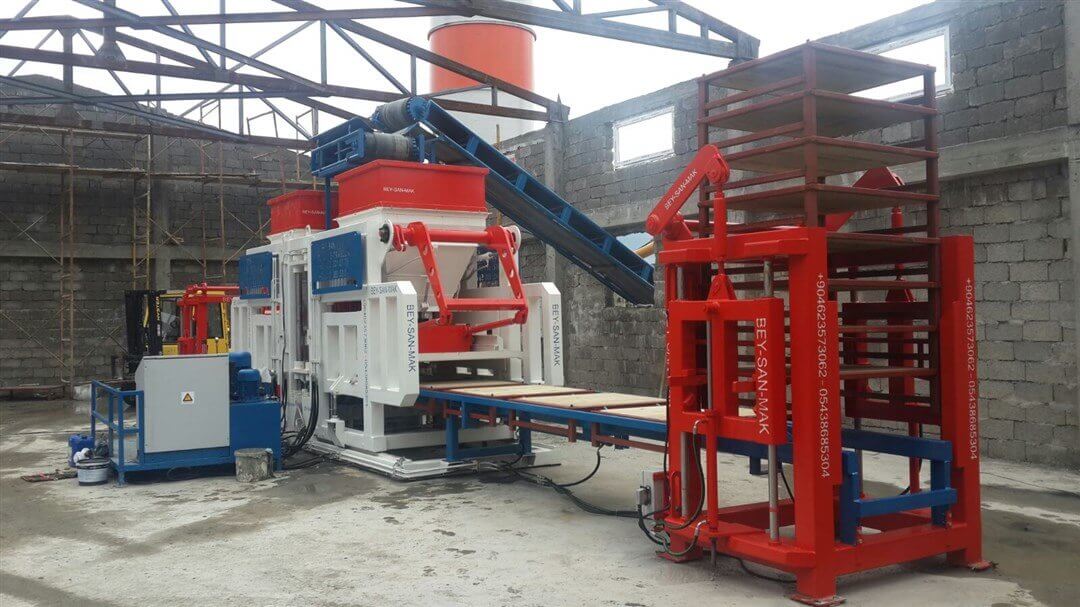 Below you can see a semi-automatic paver block making machine video. You can also see more videos on our youtube channel.
Note1: The machine with only one hopper is a hollow block machine.
Note2: The machine with two hoppers is a paver block machine.
Conclusion
---
Consider that you have other expenses aside from the paver block making machine price. You need to prepare your land to put the machine on a suitable surface, you also need to buy aggregate, cement, and water too. The most important thing is to have a concrete block manufacturing business plan too. Bess has been doing this business for the past 15 years so you can trust our engineers and contact our English department.