Concrete Block Machine: Description And Price
---
In order to manufacture concrete blocks like hollow blocks, interlockingpaving blocks, curbstones, etc. It is obviously necessary to have a concrete block machine.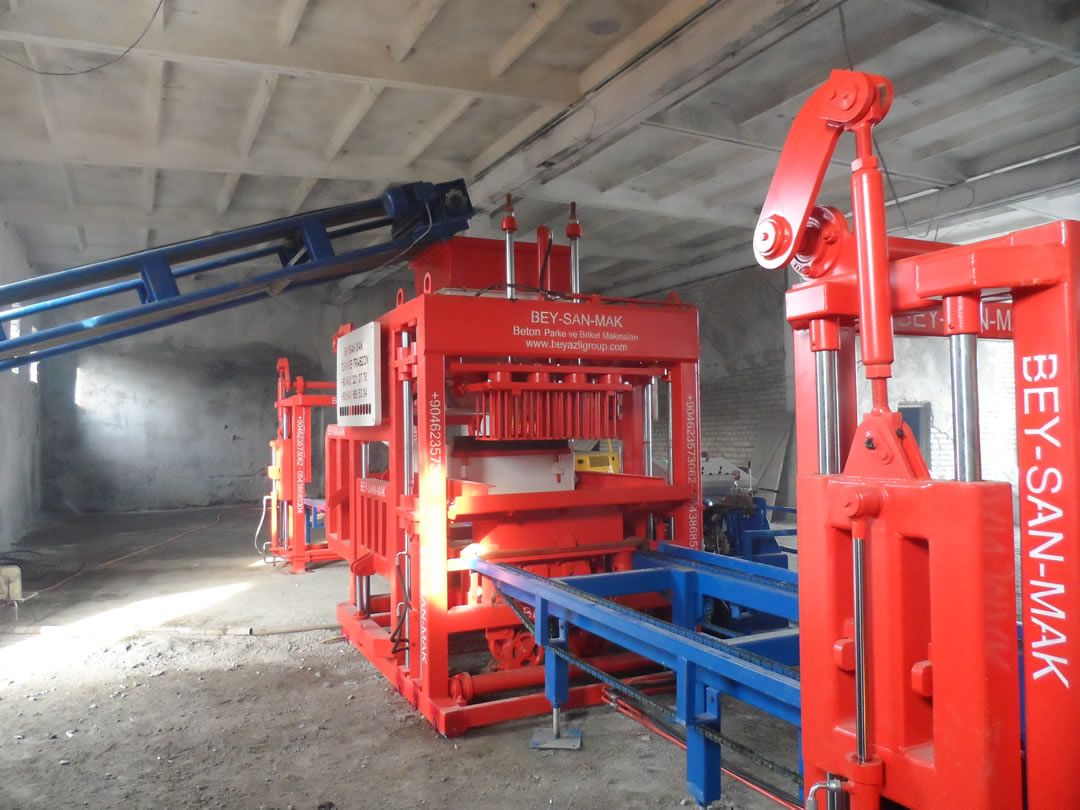 The concrete block machine produces concrete blocks using vibration and compression. The quality of your concrete blocks directly depends on the power of your hydraulic system and vibration system.
Depending on your budget you can have a semi-automatic or an automatic concrete block making machine. We will discuss the prices at the end of this article after explaining the details of the machine. To have more details about concrete block machine descriptions and prices, please continue reading this article.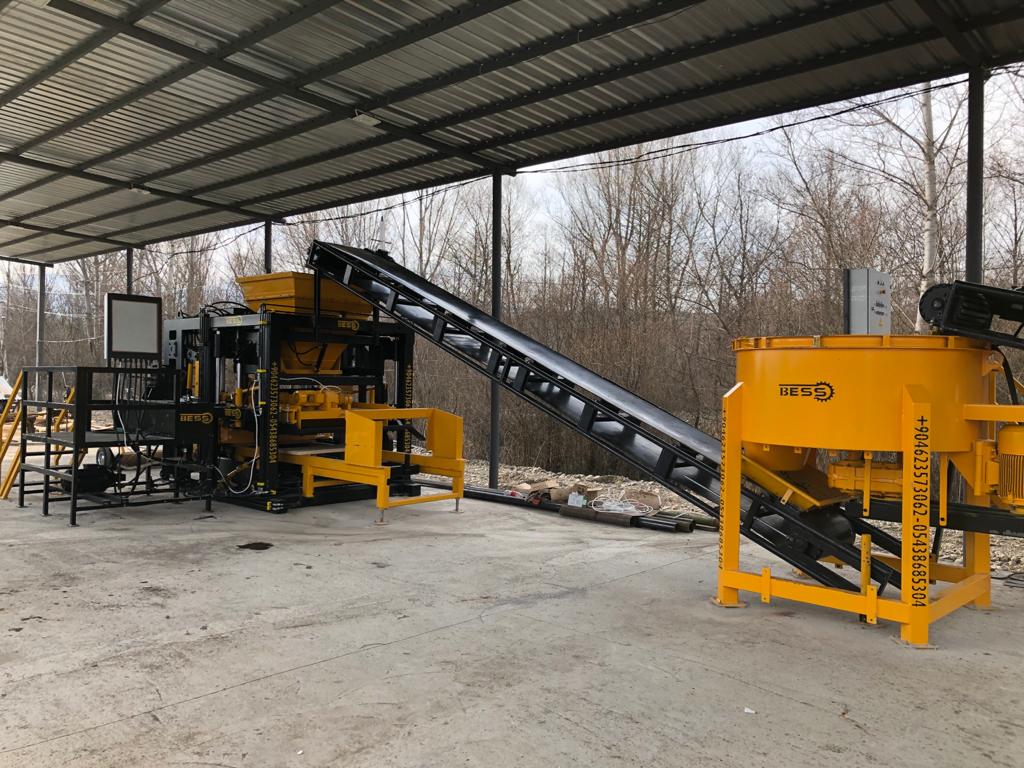 Based on the brand of your machine, You will notice a considerable difference in the raw materials used on the machine, the brand of electric and hydraulic parts used, and the quality of the molds that comes with the machine.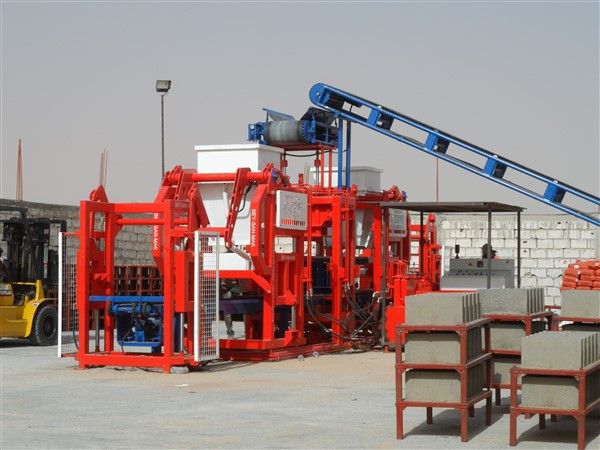 Concrete blocks are manufactured in desired shapes and sizes and these may be solid bricks or hollow blocks. A paving block is a block made of concrete used for paving the roadway or backyard of our houses. If you have sufficient and reliable answers to these questions, you will make the best choice of brick making machine that produces hollow blocks, interlocking blocks, curbstones, and many other types of concrete blocks. you can also read our article about What hollow concrete block is in general and in detail.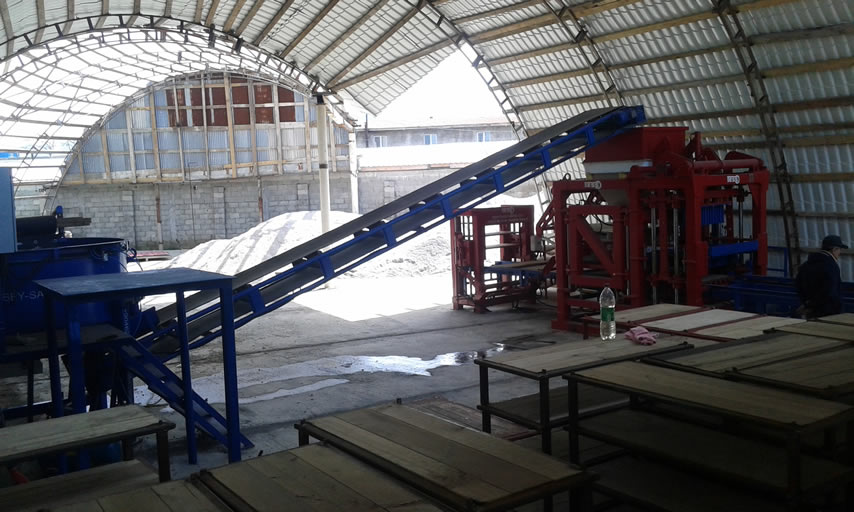 If you search "cement block machine for sale" in Google, you will probably have thousands of results. That will almost be the same number of results if you search "hollow brick machine price" or "solid block making machine price". It will not be easy for you to choose the best website let alone buy a machine that suits you the best.
Every customer should consider some items before buying a concrete block machine. these items are explained below.
♦ Is this machine reliable, robust, and solid enough to produce quality blocks for long-term use?
♦ Does the machine have all the features required for producing different types of concrete blocks?
♦ What are the prices and if any discounts are available?
♦If there are any alternative and cost-effective concrete block machines with the same features?
♦ Does the machine meet your target capacity?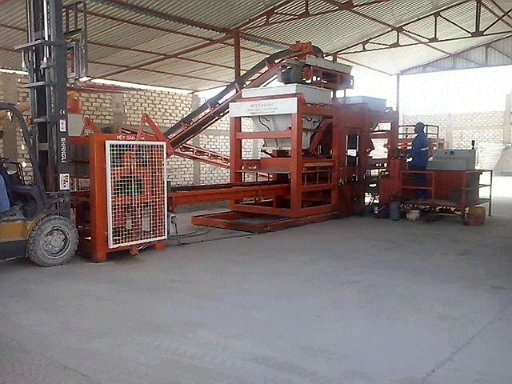 Please check the below concrete block machine price list to get more info about the price of these machines too. These prices change according to production plan or customer requirements so please feel free to contact us so we can give you more details about different types of machines.
According to our study, the hollow block making machine price in India or China is not very different from the price of other manufacturers in Turkey. The quality or features of these machines are sometimes not suitable for some countries in Asia or Africa regarding the differences in climate.
Our company Bess manufactures concrete block machines not only for Turkey but also for all the countries all over the world. This is due to the premium quality of the machines. Here are some features of our block machines:
Paving block, hollow block, solid block, and curbstone production capability

Different capacity machines

Reliable and robust Machines

Different automation levels

Strong hydraulic system with bosch brand

Best Quality electrical equipment.
Some customers are looking for a used concrete block making machine. Customers are willing to buy this type of machine generally for some economic reasons. In this case, Beyazli Group can provide you with a used concrete block making machine with two years of warranty.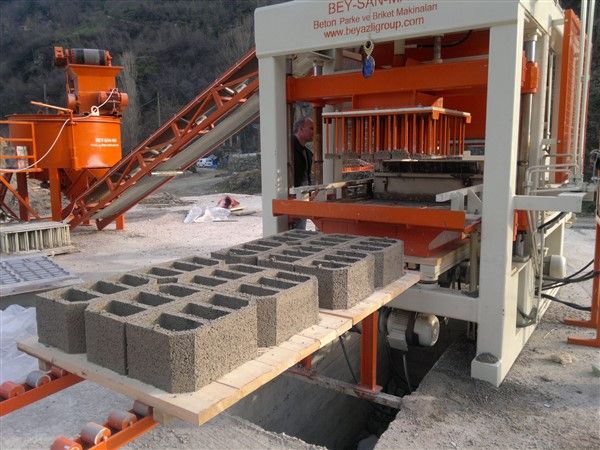 Concrete Block Machine Recent Contracts
---
Recently we have delivered and installed our brick making machines in Mali, Algeria, and Libya, and also we have delivered our concrete block machine to Saudi Arabia, Georgia, Yemen, South Africa, Turkey, Uzbekistan, Ghana, Russia, Malawi, and Sudan. You can visit our reference page if you need more references.
The video below is our Bess automatic machine. If you are interested to see more videos you can visit our youtube channel BESS machine EN.
Concrete Block Making Machines Price List
---
Please check the price list below and contact us for more information, shipment details, and discount.
Semi-Automatic Single-Hopper Concrete Block Machine

Price List

Product Code

Block Production Capacity

Mini Plant Price List

Maxi Plant Price List

PRS-400

4.000 Standard Blocks

46.690 USD

84.940 USD

PRS-600

6.000 Standard Blocks

66.230 USD

94.831 USD

P

RS-

800

8.000 Standard Blocks

85.830 USD

119.384 USD

P

RS-

1000

10.000 Standard Blocks

124.190 USD

160.731 USD
Here is a sample picture of the single-hopper machine also called the hollow block machine.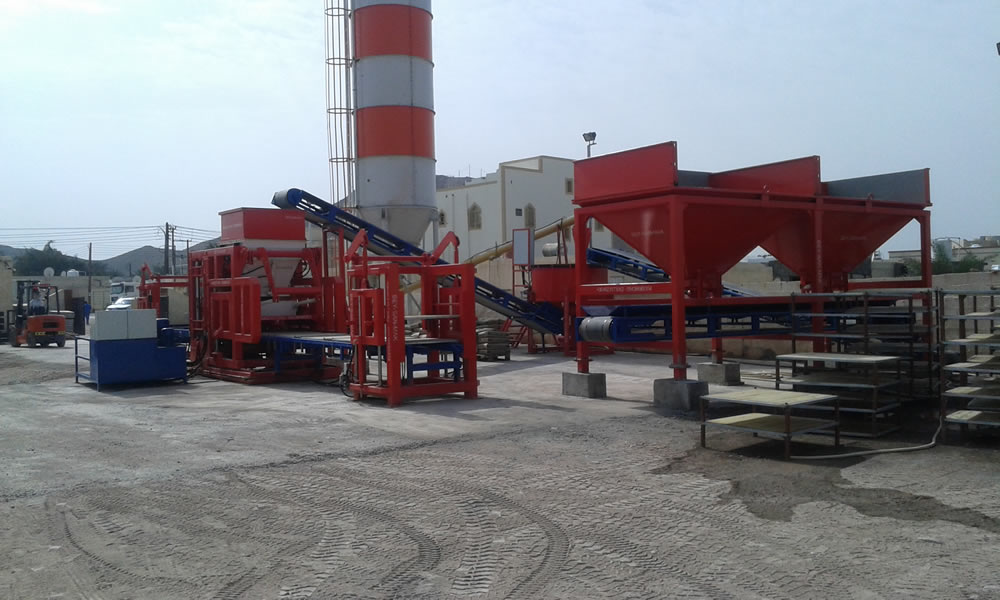 Automatic Double-Hopper Concrete Block Machine

Price List

Product Code

Block Production Capacity
Mini Plant Price List
Maxi Plant Price List
P

RS-

402
4.000

Standard Blocks

84.000 USD

124.054 USD

P

RS-

602
6.000

Standard Blocks

103.145 USD

176.520 USD

P

RS-

802
8.000

Standard Blocks

122.750 USD

205.060 USD

P

RS-

1002
10.000

Standard Blocks

183.970 USD

279.580 USD
Here is a sample picture of the double-hopper machine also called the paving block machine.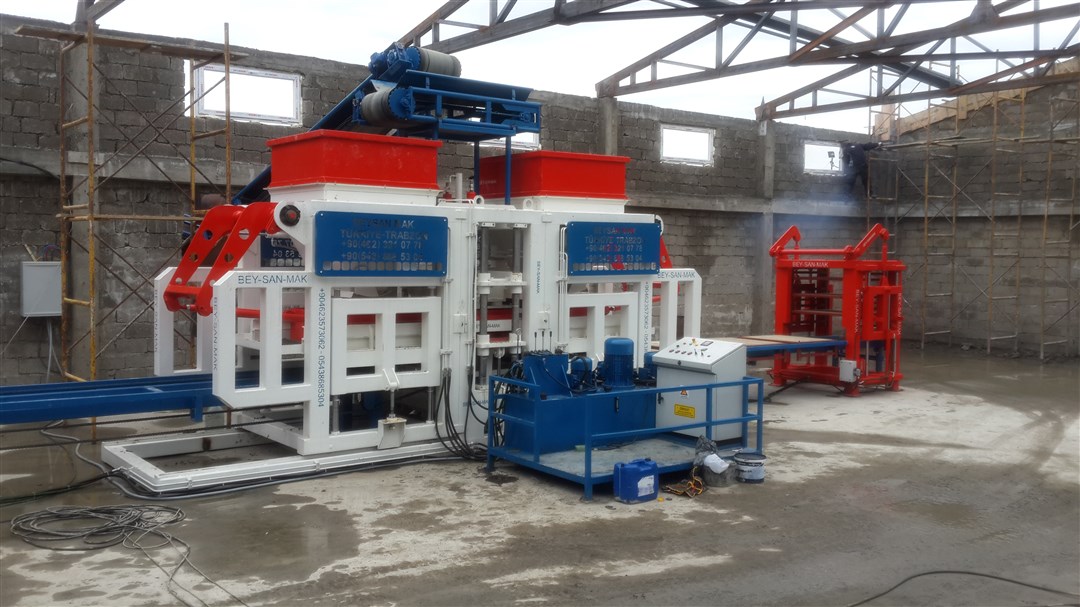 *Note: a standard block is a block with the dimensions 20cm width 40cm length and 20cm height.
The Technology Used In The Concrete Block Machine
---
The technology used for the manufacturing of our brick making machine meets European standards. The technical parts of the machines are generally similar to Siemens technologies because we are using Siemens equipment for our PLC system. The use of the latest technology on these machines has made a difference in terms of quality. A very high-power electric motor allows a vibration speed of more than 4500 rpm. The format of the blocks or pavers depends on the choice of customers. The machine produces between 4 and 72 blocks in a single press depending on the shape of the molds.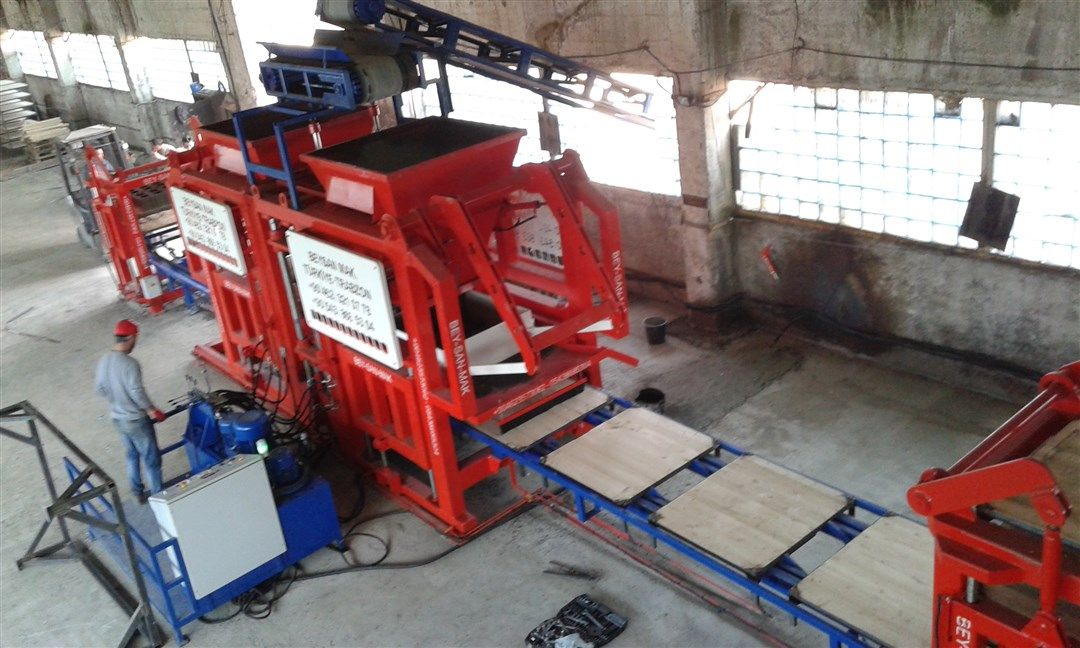 Our technology allows the machine to produce not only pavers but also different types of concrete blocks such as:
The concrete hollow blocks (or bricks) like stretcher block, corner block, pillar block, jamb block, partition block, lintel block, frogged brick block, bullnose block, etc.

Curbstones

Standard Core-Fill Block

Column Block

Slump Block

Retaining-Wall Block

Garden borders

Slabs for the construction of the buildings
This technology allows you to produce all these types of concrete blocks in different colors and patterns. After purchasing the machine, we deliver a free mold to the customer depending on their choice. It can be chosen from 600 available molds.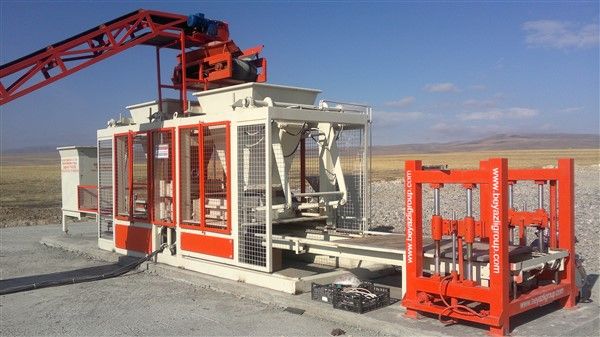 Land Needed For Concrete Block Making Factory
---
The size of the land needed for your plant depends on three factors:
1. the capacity of your machine
2. type of machine you are buying
3. automation level of the machine.
If you buy a higher-capacity concrete block machine you will need more land for the machine, for your curing chamber, and for stocking the dried products.
If your machine is automatic then the pallets are first mounted on top of each other and then delivered to the curing chamber, so you will need less curing area if your machine is automatic. The type of machine you choose also impacts the area you need for your machine, if you buy classic machines you need to prepare your land for the machine to be placed on a stiff ground with a suitable foundation.
There is also another model called the compact concrete block machine which is exclusively designed by the Vess machine factory. This machine is a multi-function machine which is a block making machine as well as a concrete batching plant. And since the unnecessary equipment is removed from the machine it consumes less space in your plant for higher capacities.
How To Build The Backyard With Paving Stones
---
When you want to build the backyard for your house or your garden, it is better to work with a landscape architect (not a building architect) and a designer to scheme a landscaping plan. These professionals will know how to create the perfect project and design for your outdoor environment taking into account your environment size, your lifestyle, and your budget.
Landscaping is a significant investment but may have a very long life (10 years or even more) if you choose the best quality of concrete blocks. It is therefore important to make informed choices to be comfortable with your decisions for many years.
A well-thought-out landscaping plan can help you avoid unplanned additions and especially inconvenience. Before meeting your landscape designer, it would be better to make a list of priorities and details to get started. Usually, interlocking blocks are used for back paving the back yards so people also call these machines interlocking brick machines.
There is another type of machine by the name of the Manual concrete block machine. This machine has a lot of demand in the market, daily we are receiving a lot of requests for this machine.
Why is it Called Semi-Automatic Concrete Block Machine?
---
The produced blocks with this machine are collected manually. For that reason, it is called a manual concrete block machine.
If you are new in this business you can select this machine because it is cheaper than other options and easy to use.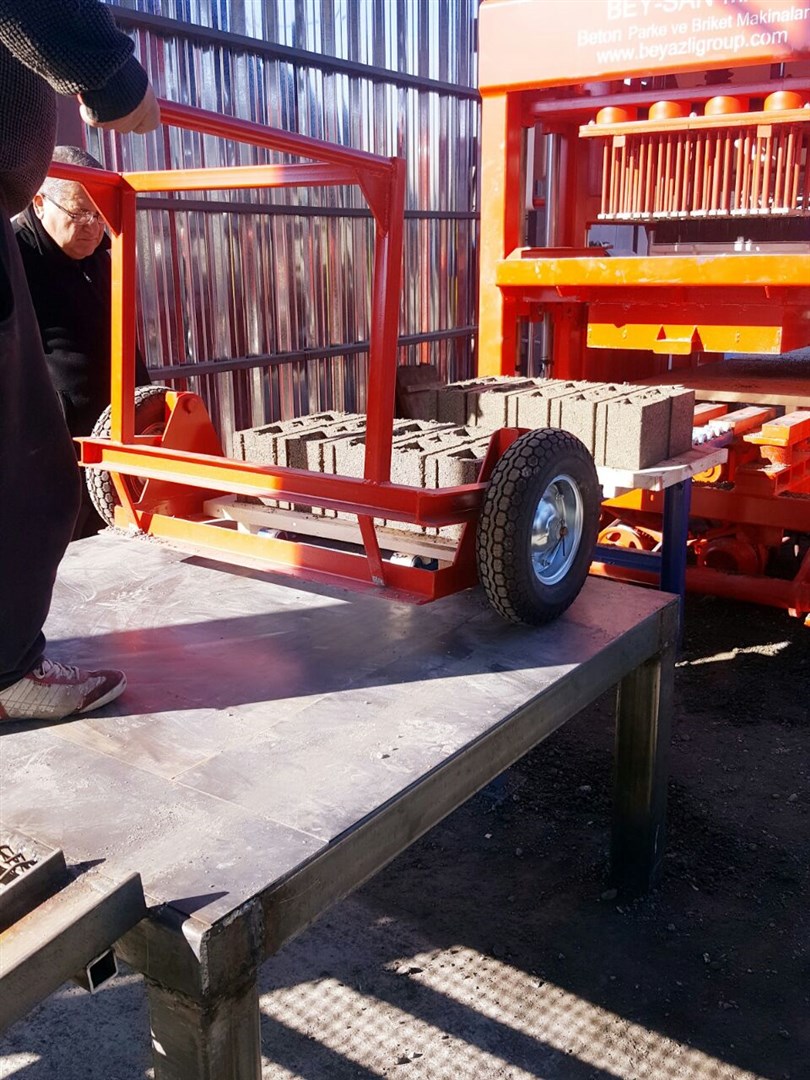 Conclusion
---
In the market, you can find a lot of cheap copies of concrete block machines claiming to be authorized by manufacturers or supplying the same. This is not true. It is easy to copy the physical features of a machine but the knowledge of how to produce quality bricks is not copied and we are seeing many low-quality bricks and structures in the field as a result.
Many clients have purchased these fake machines and after two months they get back to us and request machines from us. Our machines have a guarantee of two years so you can trust our company and we can help you to establish your concrete block production company. To get your own concrete block manufacturing business plan you can contact our sales department.