How Much Does A Brick Making Machine Cost?
Brick Making Machine
---
If you are new to this business and you don't know what brick making machine is, you need to learn about the machines before we can talk about the machine cost. The brick making machine is a machine that produces bricks and blocks made of concrete. To produce these blocks vibration and pressure need to be applied to the mold at the same time.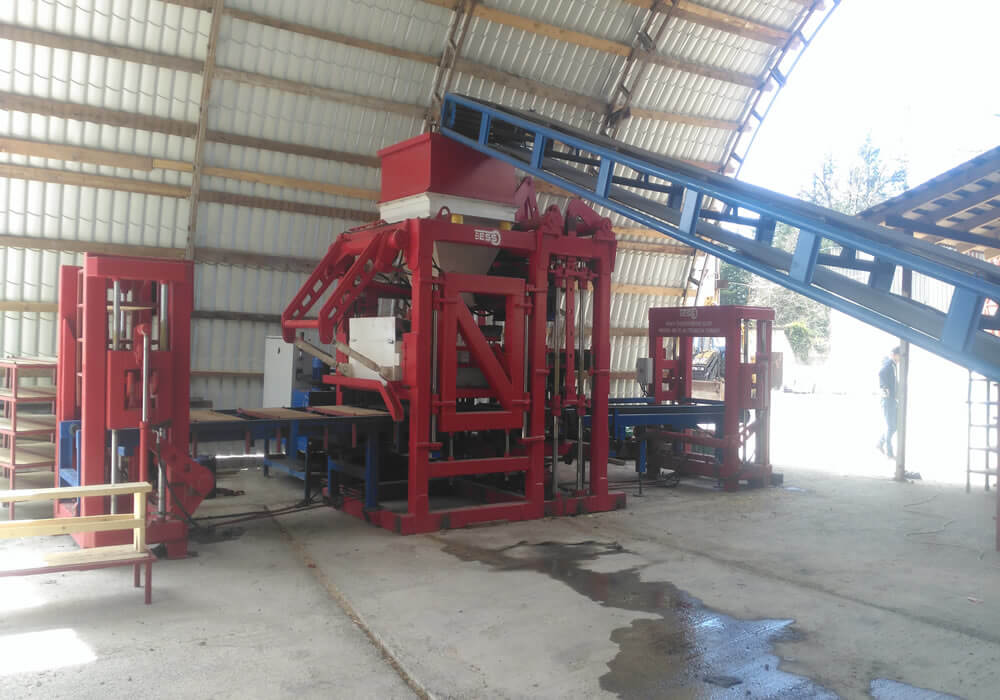 Consider that by changing the mold you can produce different shapes like hollow blocks, solid blocks, paving blocks, roof gutters, curbstones, styrofoam concrete blocks also known as polystyrene concrete blocks, and lots of other shapes. The height of the product that the machine can handle is between 5cm and 35cm. There are more than 450 molds available for Bess brick making machines.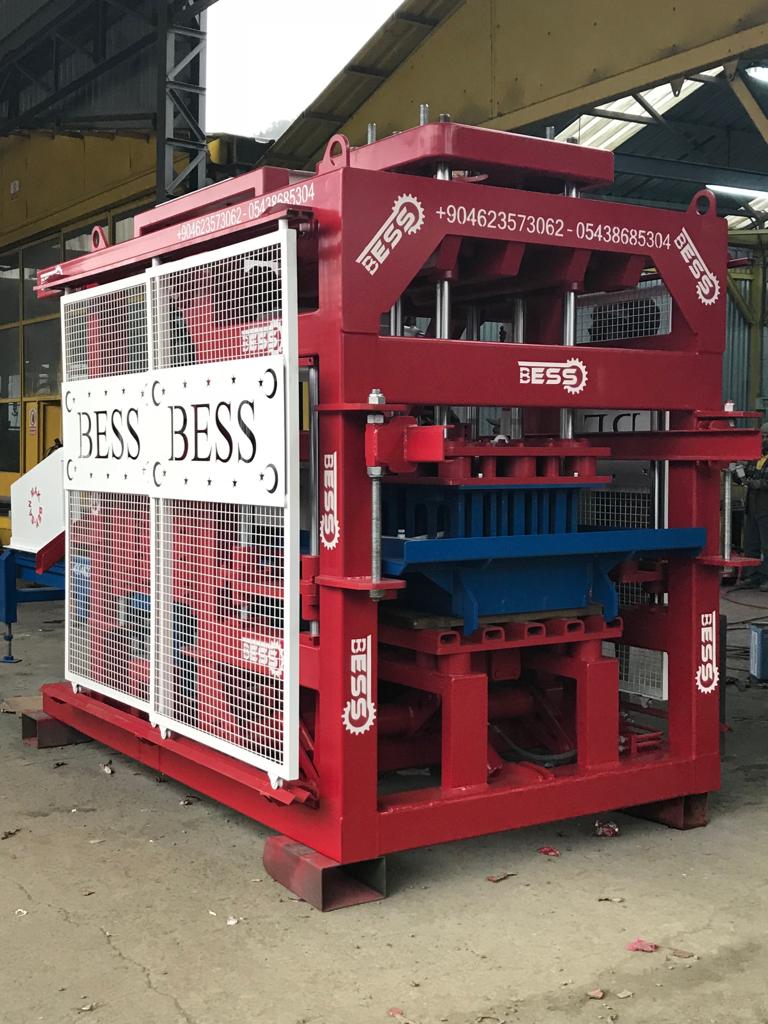 Based on the products that this machine produces it is also called a hollow block machine or a paver block machine. You can click on their names to read the articles related to them. We have also included prices in them for a better result.
Brick Making Machine Cost
---
To talk about costs, we need to discuss the factors that affect the brick making machine cost. These factors are:
Automation level

Capacity

Installation country

Choosing optional equipment

Choosing the number of hoppers

Choosing the number of molds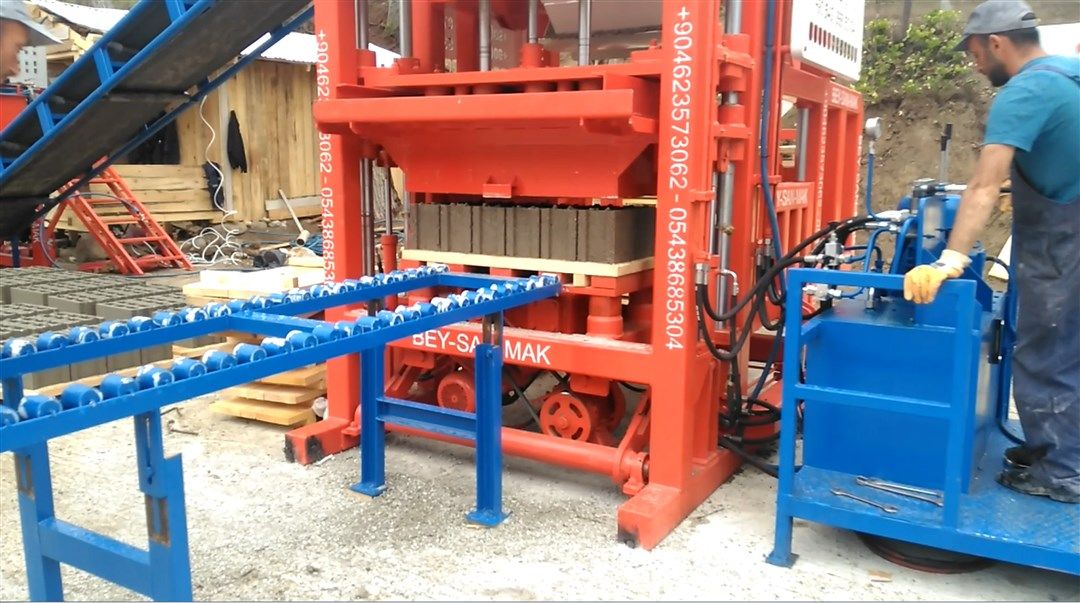 Considering that the brick maker machine cost can be so different based on these four factors there are machines with a cost below 50.000 USD and also machines that are more than one million USD. So based on your project and budget you need to choose the most suitable brick making machine for your plant.
You also need to save a part of your budget to prepare your land, buy aggregate and cement, provide a water system, pay for transportation and customs expenditures, and finally hire workers for your plant.
Semi-automatic Brick Making Machine Cost

Machine Name
capacity
Installation
Price
PRS 400

4000 blocks - 300 m²

Included

66,260.00 USD

PRS 402

4000 blocks - 300 m²

Included

78,230.00 USD
Brick Making Machine Cost Based on Automation Level
---
The automation level of your machine considerably affects your machine's cost. there are four automation levels for the machines.
1. Manual
2. Semi-automatic
3. Automatic
4. Fully automatic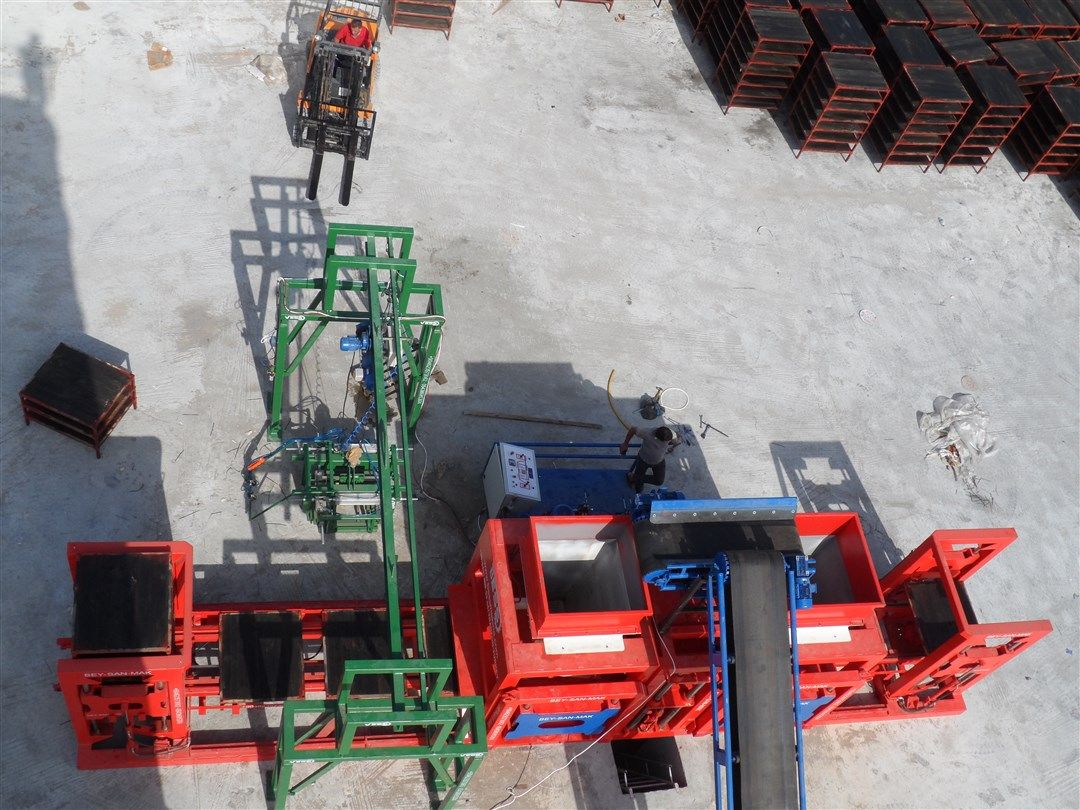 If you are living in a country with low labor costs like South Africa, Ghana, Gabon, Ethiopia, Somalia, Nigeria, Djibouti, or Kenya you need to choose semi-automatic brick making machines, because the machine cost will be much cheaper than the automatic and fully automatic machines.
Further details: Brick Making Machine
If you are living in a developed country with high labor costs like Canada, the united kingdom, Australia, Italy, the USA, New Zealand, Saudi Arabia, or Egypt you need to choose automatic and fully automatic block making machines because using fewer workers will considerably increase your benefit in the business and soon the higher cost of the machine will be regained.

Brick Making Machine Cost Based on Capacity
---
The most important factor that affects the concrete block machine cost is the capacity of the machine. The capacity is explained in different ways, some people refer to the number of blocks it can produce in one press, some customers look for hourly production capacity and some customers are asking for the production capacity in an eight-hour shift.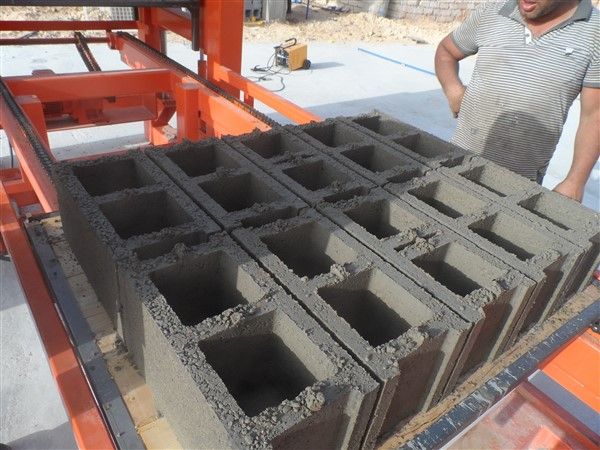 The capacity is a very confusing matter so I would like to explain it simply to avoid confusion.
1. If you are producing blocks like hollow blocks and solid blocks then the capacity is explained in how many standard blocks (20cm width x 40cm length x 20cm height) the machine can produce in one shift.
The smallest brick making machine that we have can produce 4000 pieces of standard hollow blocks in eight hours
2. If you are producing paving blocks, the capacity of the machines is explained in square meters, the smallest brick making machine can produce 300 m² of paving blocks in one shift.
There are 32 to 36 pieces of paving blocks in one square meter. This depends on the shape of your paving blocks.
| | | | |
| --- | --- | --- | --- |
| Brick Making Machine Name | Number of Blocks on One Pallet | Production in One Hour | Capacity in One Shift |
| PRS 400 | 4 Standard Blocks | 100 - 120 Pallets | 4.000 Pieces - 300 M² |
| | 8 Standard Blocks | 100 - 120 Pallets | 8.000 Pieces - 550 M² |
| PRS 1002 | 10 Standard Blocks | 100 - 120 Pallets | 10.000 Pieces - 700 M² |
Brick Making Machine Cost Based on Installation Country
---
Based on the country in which you are installing your machine, the price of the machine is changed. This is because of the transportation costs. The shipping cost depends on the number of containers your machine will need and also the distance of your country from Turkey. If you buy an automatic machine medium size machine, it needs four containers and the price of the container will be at least 2000 USD.
This will affect the machine's cost considerably. more details about this type of machine are provided in the ''Automatic brick making machine'' article. You can learn more details in the main article.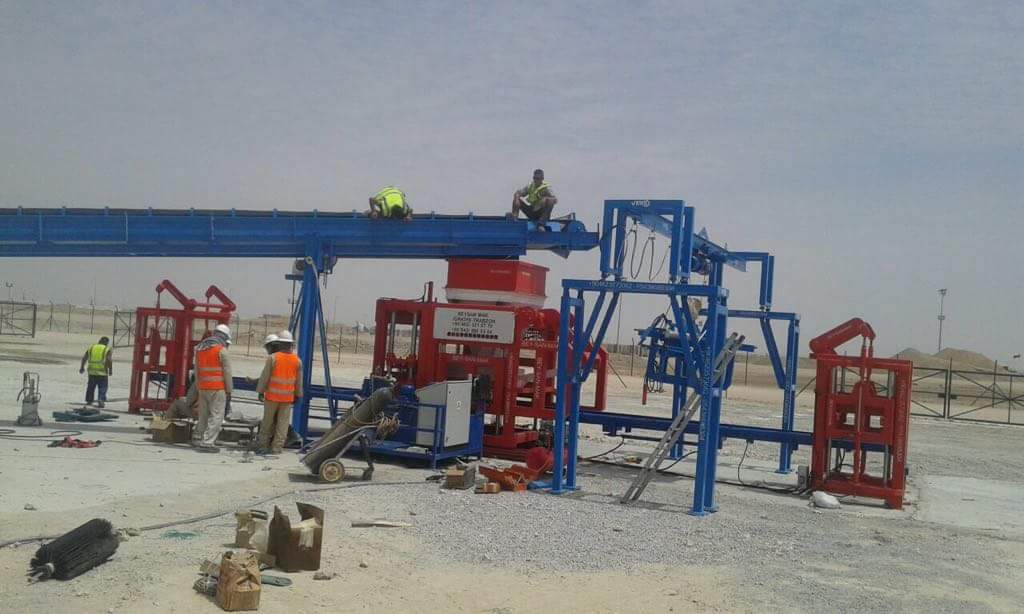 You also need to consider choosing the best machine for your plant. As explained before, the automatic brick making machine is not always the best option for your plant. You need to choose it based on the explanations in the brick making machine cost based on automation level. You also need to choose the suitable raw material in your country, raw materials, and their prices are different in each country.
Cement should also be prepared. Depending on your machine you can use cement silos are simply buy them in bags and add them to the mixer. You also need to make sure about the way cement is supplied in your country, in some countries, cement is only provided in Bags, so you can't use a cement silo.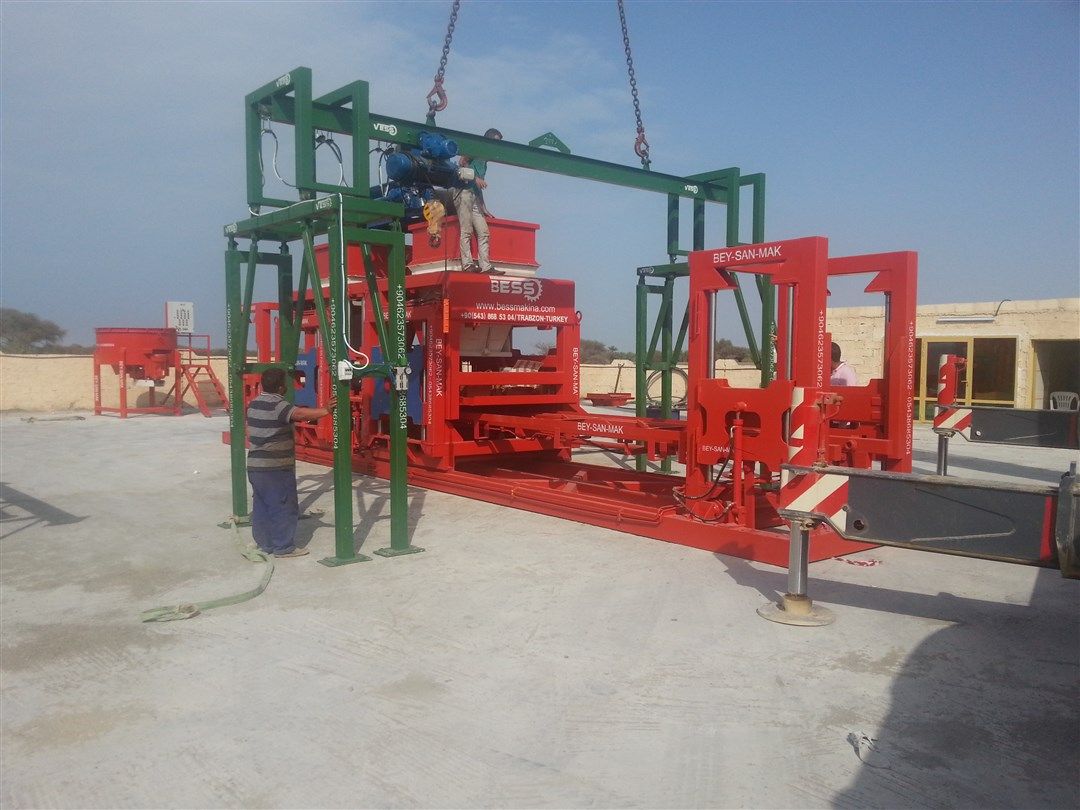 Brick Making Machine Cost Based on Choosing Optional Equipment
---
Based on the brick making machine you buy you can choose different equipment to make production easier for you. These items won't affect the brick making machine's cost very much but they will come in handy to make the process easier.
These items can be cement silo, pallet cleaning brush, product cleaning brush, pallet reversing robot, product washer after production, product collecting robot, forklift, power generator, extra molds, a set of urgent spare parts, spare molds for the future, and other equipment.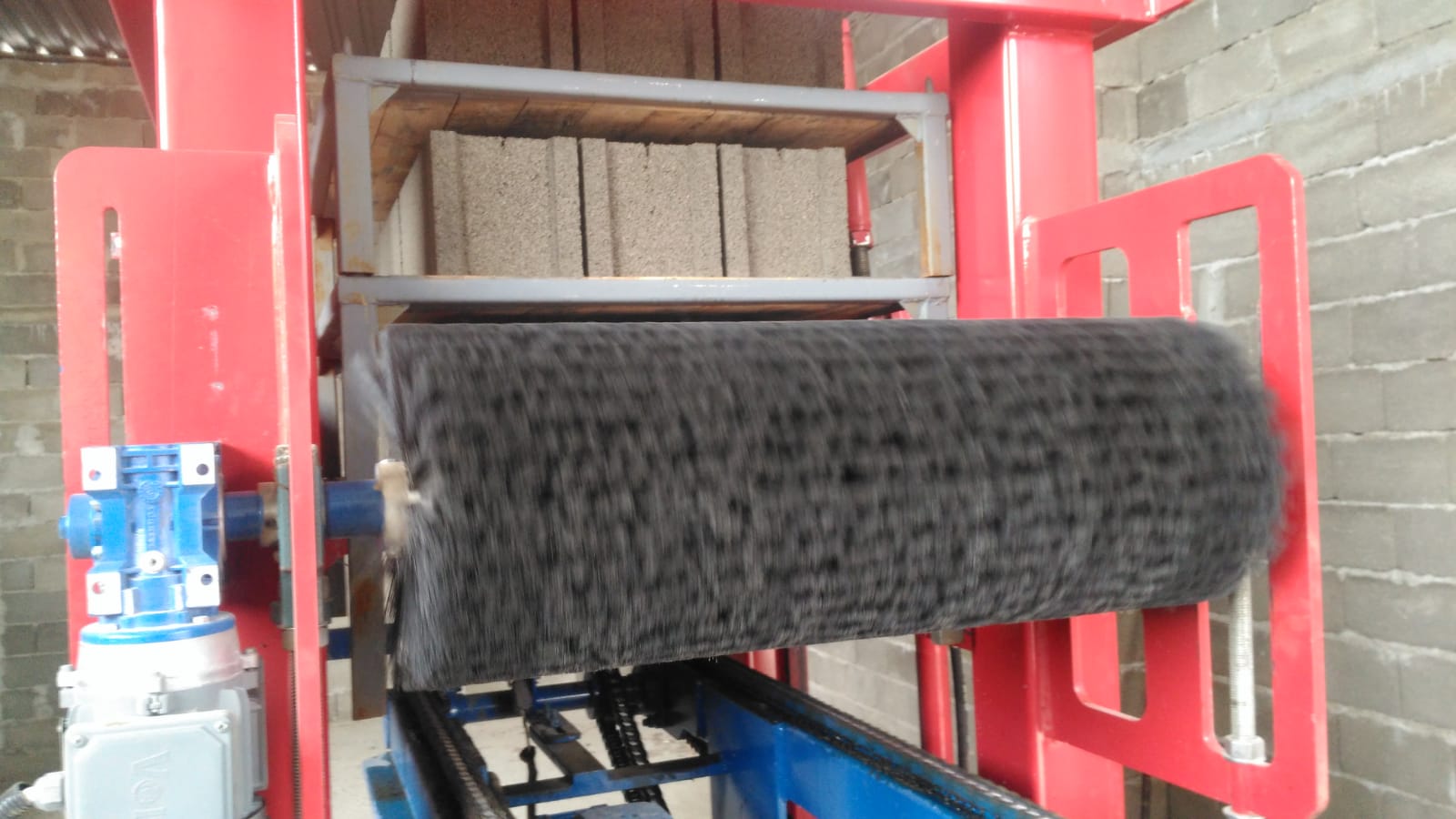 Brick Making Machine Cost Based on the Number of Mortar Hoppers
---
The brick making machine you choose can be a double-hopper or a single-hopper machine. This depends on you.
Both single-hopper and double-hopper machines can produce hollow blocks paving blocks, solid blocks, and curbstones. The advantage of the double hopper machine is that it can produce double-layer paving blocks.
You can use fine materials and also color to the upper layer of the paving blocks. With double hopper brick making machines, you will produce paving blocks with higher quality and also colored surfaces. The machines are often called paving block machines.
The double-hopper machines are so popular in Arabic countries and developed countries. But in less developed countries customers prefer single hopper machines because they are cheaper. You can also buy the second hopper in the future in some of our machines.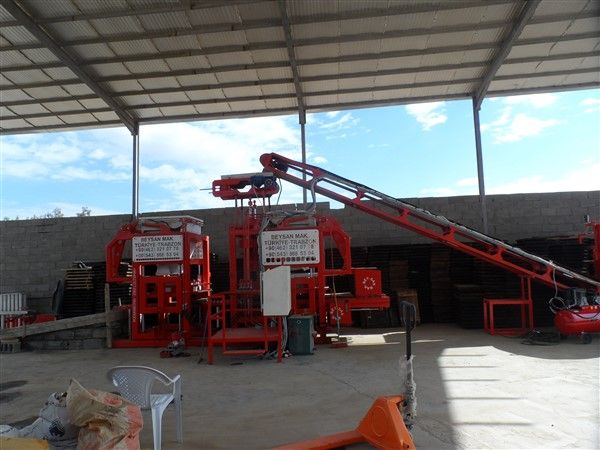 Conclusion
---
Bess has more than 15 years of experience in producing brick making machines and exporting them. We provide a reasonable machine cost for you based on your project and budget.
Based on your country and your project Bess also provides a hollow block manufacturing business plan with your machine free of charge. With a high-quality brick making machine, you won't have to spend on the machine in the future for maintenance and other things.
Bess machines are capable of working 24 hours a day as well. With the German electric and hydraulic system, your machine will be reliable.
To get the best offer and special campaigns contact our English department.