What Is A Hollow Block In General?
---
Hollow Block is a Type of Concrete Block Used for building internal and external walls. Hollow concrete block saves time in building walls due to their large dimensions. because of the load-carrying capacity, the Hollow Block is playing an important role in the construction industry.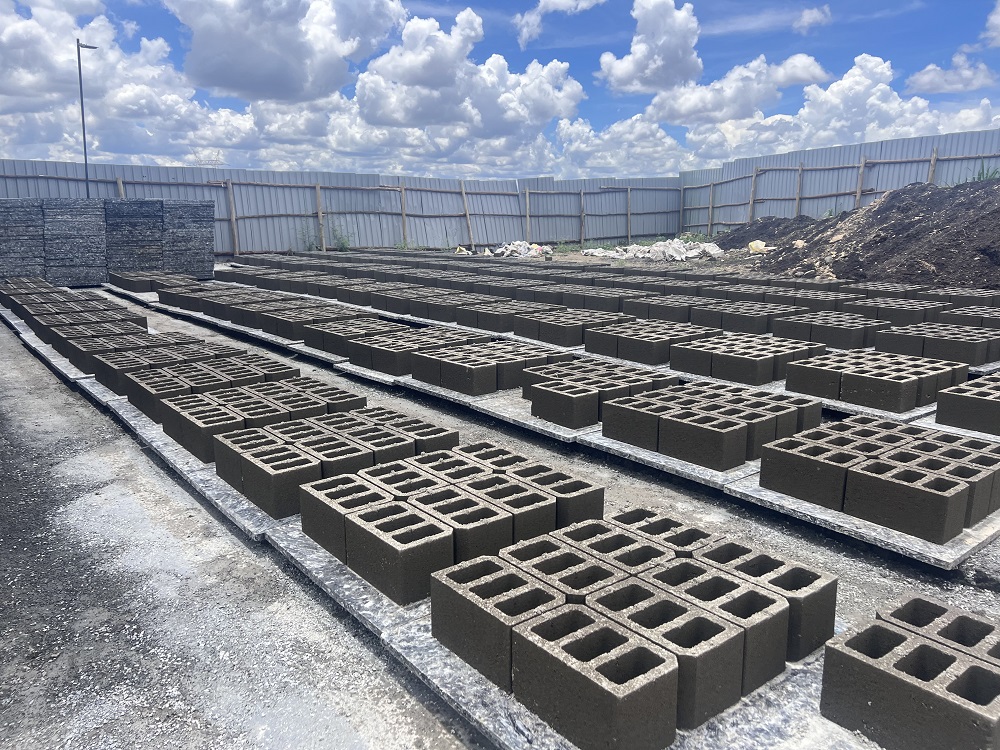 Hollow blocks are made using molds and a suitable additive depending on your location and your project. It is believed that concrete blocks are one of the most popular construction materials which are used in the construction industry almost everywhere. Cement is used to bond components in order to produce stronger and longer-life hollow blocks.
Hollow Block Composition
---
As an additive, any of the below materials can be used:
Volcanic ash
Granite rubble
Sand
Broken glass, brick, concrete, hardened cement
Expanded clay
River gravel or crushed stone
Sawdust
Some combustion products: boiler slag, ash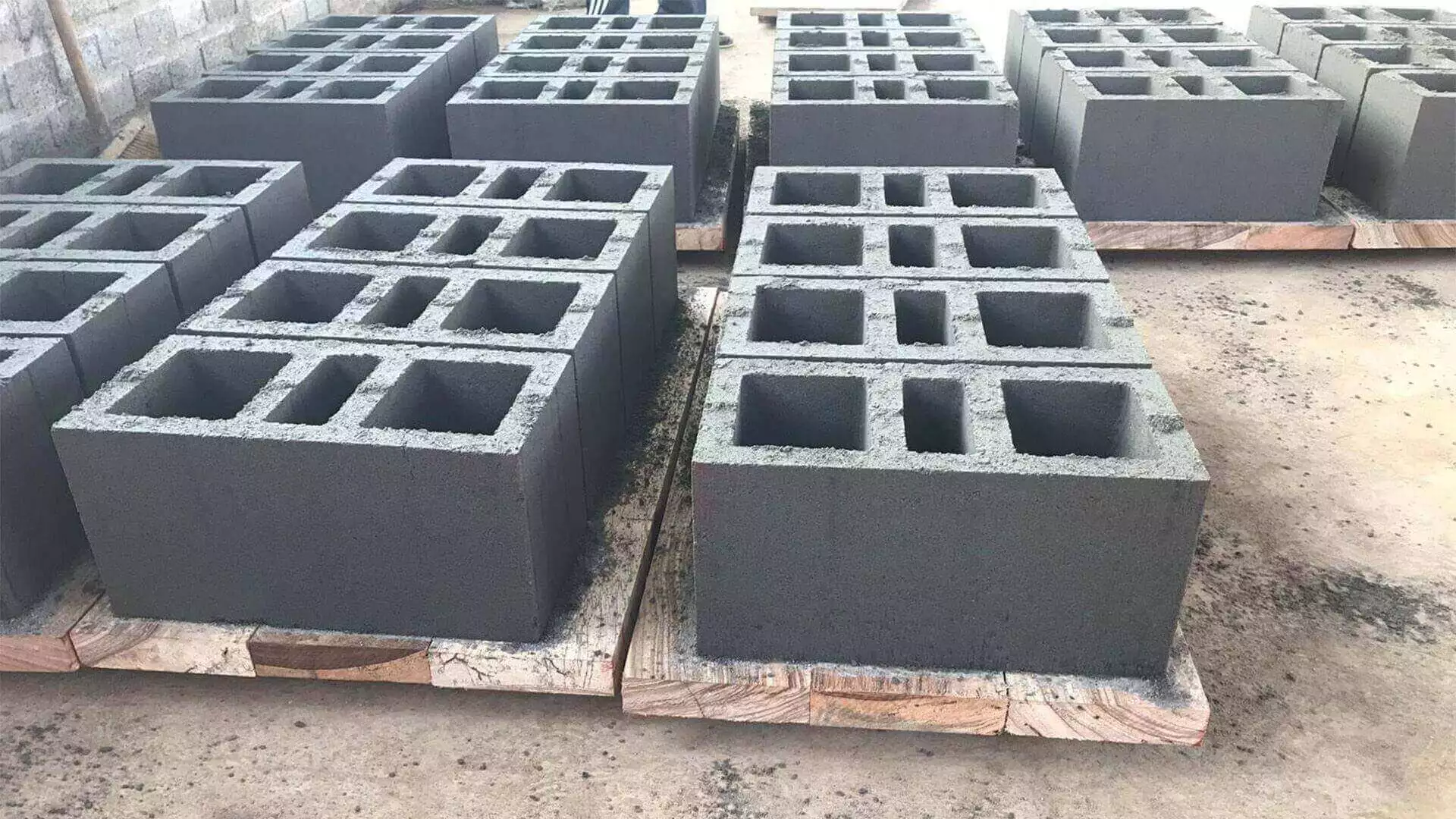 Concrete Block Types And Description
---
Concrete block is considered an inexpensive material, therefore, used quite often for construction.
Regarding the properties and appearance of concrete blocks, they are presented in the following varieties:
Solid concrete blocks are used for laying the foundation, columns, supporting structures of buildings, and basements. The leading role is played by their durability.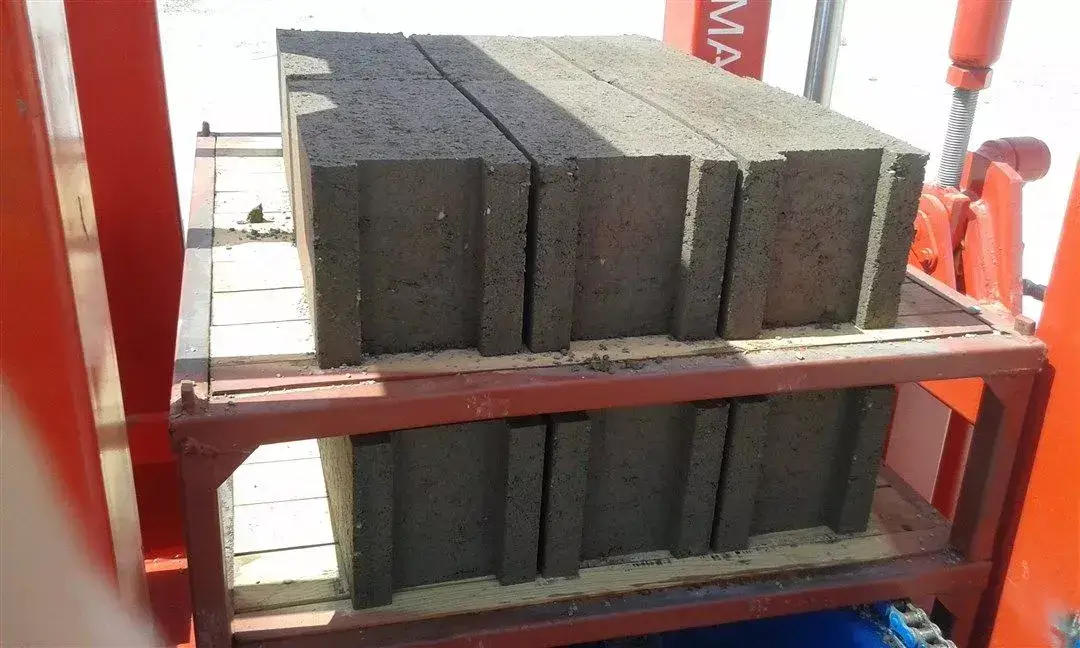 Concrete hollow block with emptiness inside is used as a building material in the construction of walls and partitions of a building. They are lighter, so they do not add to the total weight of the structure too much. Usually, these hollow blocks are produced in a way to interlock each other and the machine that produces these blocks are called an interlocking brick machine, so don't get confused if you hear this name.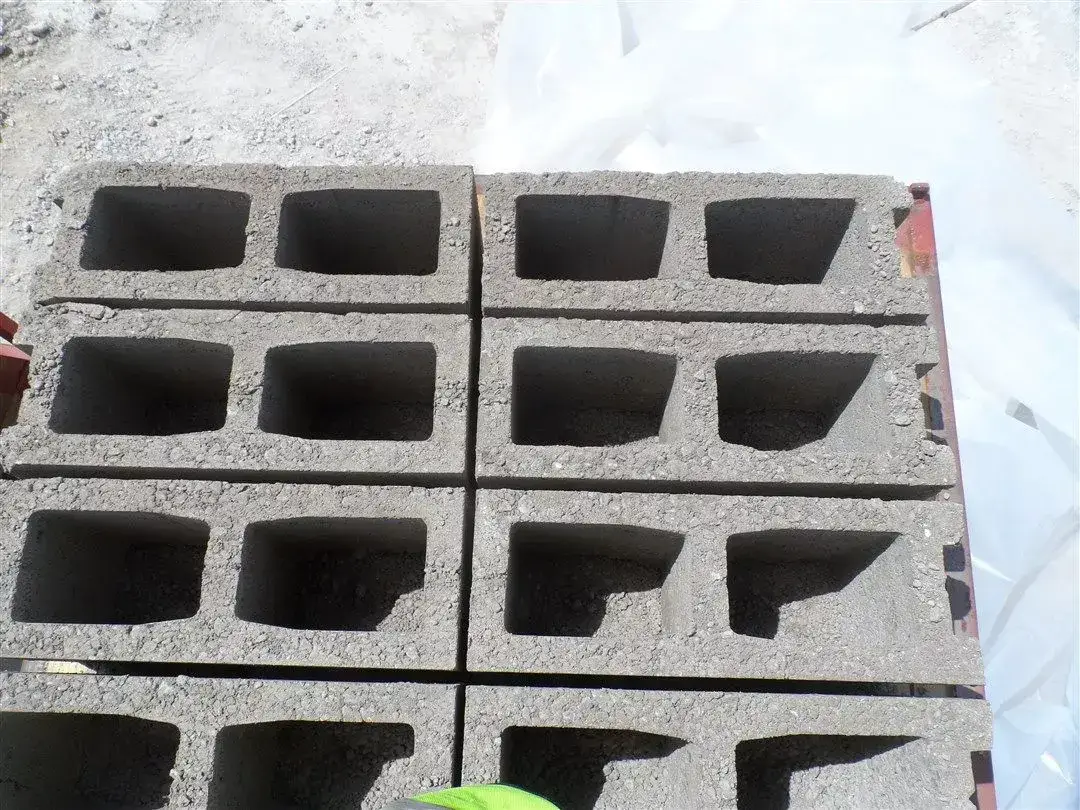 If you are interested in the production process of hollow blocks here is a video for your reference:
Decorative facing concrete hollow block:
Appeared on the building materials market not so long ago. Their distinctive feature is the presence of a decorative coating on one or two sides. This layer of the concrete hollow block not only duplicates various textures (stone, plaster) but also performs a protective function - makes it resistant to moisture. Due to this, there is no need for complex finishing work.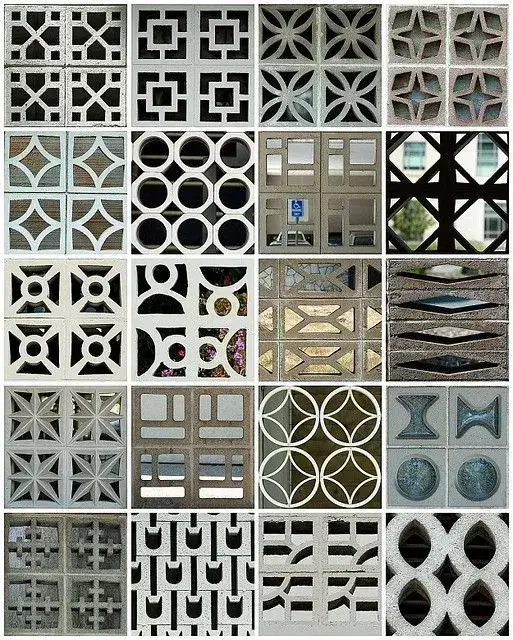 Partition concrete hollow block:
They are used in the laying of partitions and have some advantages: accurate wall geometry is observed, solution saving, low weight compared to brick, and quick installation. These blocks are produced in both hollow and solid types. Choosing the right type depends on your project.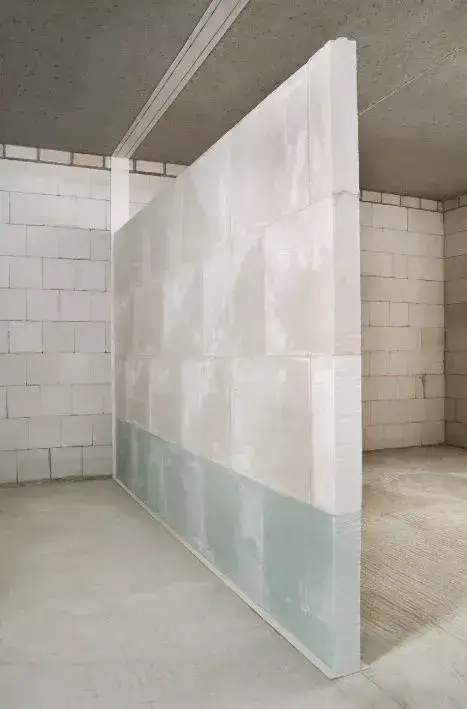 Colored concrete hollow block:
Used in construction as conventional materials, hollow blocks are most often used in the construction of fences, gables, and decorative pillars. They achieve the desired shade already at the stage of the hollow block manufacturing process. To do this, crushed red brick or colored chalk is added to the mixture.
Base concrete hollow block:
Their other name is artificial wall stone. It differs in durability and durability in use, does not shrink, and does not crumble. A prerequisite for laying the foundation of concrete hollow blocks is the presence of reinforced concrete tape, which must have a layer of at least 1.5 centimeters. The walls of the foundation blocks are necessarily covered with hydro and heat insulation.
Rough surface hollow concrete block:
This building material has a decorative surface under the "ragged" and crushed concrete hollow block. It is used most often as a cladding for fences and decoration of buildings or structures.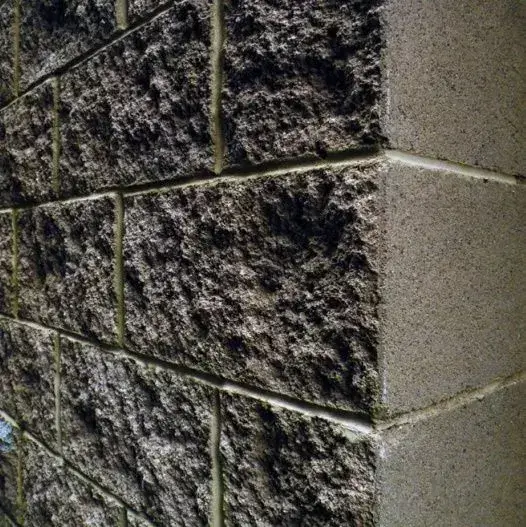 Hollow Block Dimensions And Standards
---
The hollow block is also known as a hollow cement block or hollow concrete block as well. It is sometimes called a concrete masonry unit as well. The shapes and sizes of most of the common concrete blocks have been standardized to ensure uniform building construction. Hollow block machines are also manufactured with the same standard. The machine has the feature of working for 24 hours. It has different Automation levels and capacities. The machine is very fast and has a high production capacity. Except for product drying and curing rooms, there is no extra equipment needed in the plant. Bess designs different options, manual hollow block machine, Semi-Automatic concrete block machine, and fully automatic block making machine.
Normally the size of a standard hollow block is 20cm(width) * 40cm(length) * 20cm(height) this is a worldwide standard and the manufacturers produce their hollow blocks considering this standard. There are also other standards but this is the standard that the machine capacity is calculated.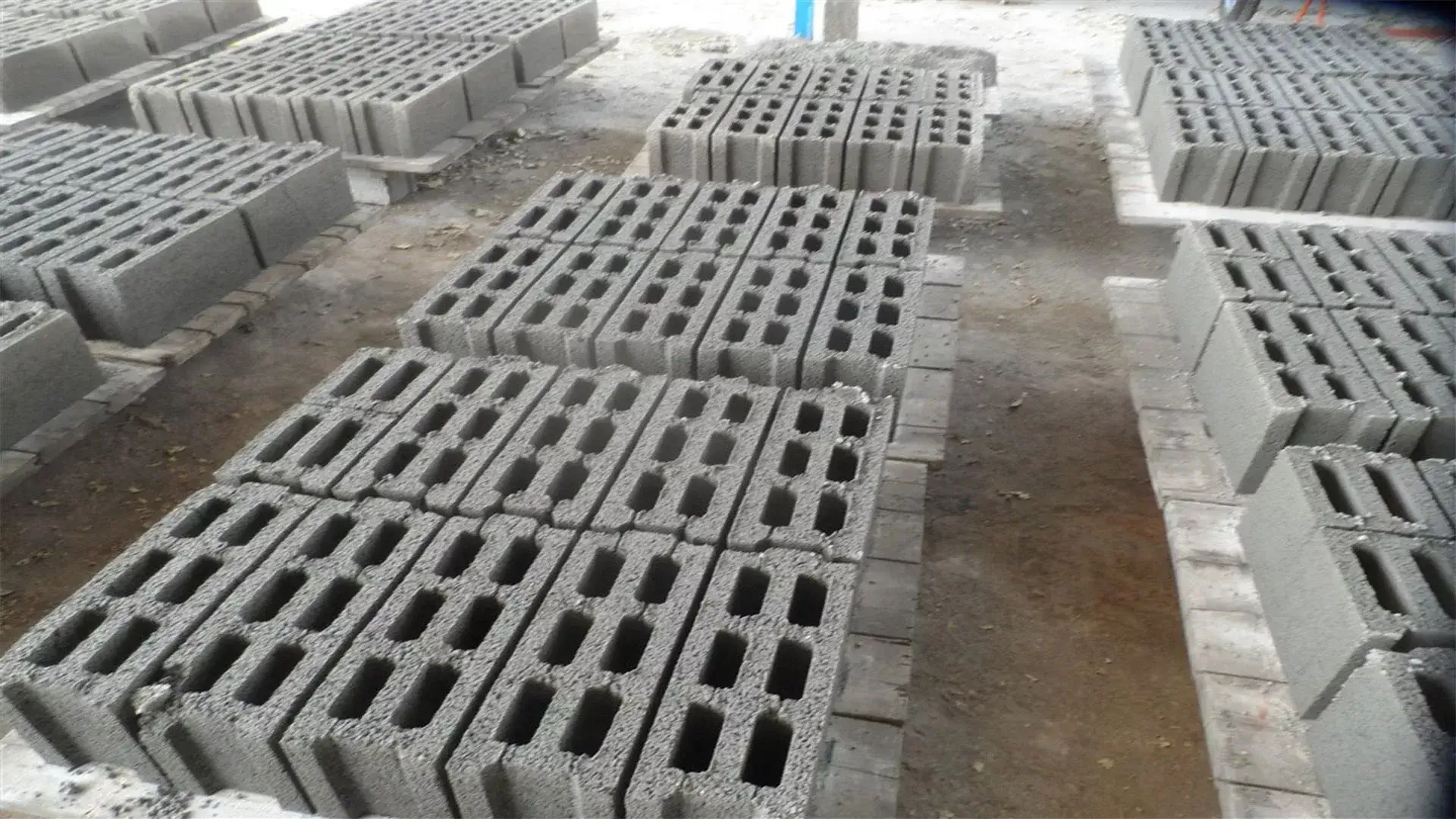 Hollow Block Advantages
---
Hollow blocks are important masonry units in construction. Here I am sharing some advantages of using the hollow block in buildings and construction:
1. Rapid Execution of Work in Construction
Hollow cement blocks are produced by the hollow block machine also known as the concrete block machine in different shapes, sizes, and weights. It is easy to deploy hollow blocks in construction works, all that is needed is to fit the right block to the right place. Using the same shape and sizes helps to easily assemble them to form any particular shape that is required in the construction area.
2. Extremely durable
The hollow block produced by high pressure and vibration makes the blocks very strong, resilient hardened to severe load, and weight.
3. Better Insulation
As hollow blocks have holes and because of the air in the hole of the block, it does not allow heat or cold in or out of the building. Hollow blocks are insulated against heat, wetness, and sound. Hollow blocks keep the house cool in summer and warm in winter.
4. Environmentally friendly
It does not infect or have any known environmental frustration it constitutes to the system.
5. Cost-Efficient
Hollow block helps in reducing construction materials used at a construction site, though reducing the cost of construction
6. Low Maintenance
Maintenance of hollow block structures is not expensive, compared to other construction materials that are available in the market.
7. Reduce Space
The construction of thin walls with hollow blocks is very common. So, it helps to reduce the space used in construction and increases the floor area.
8. Bonding of mortar and plaster
As the surfaces of hollow blocks are rough, this provides a good bonding between mortar and plaster.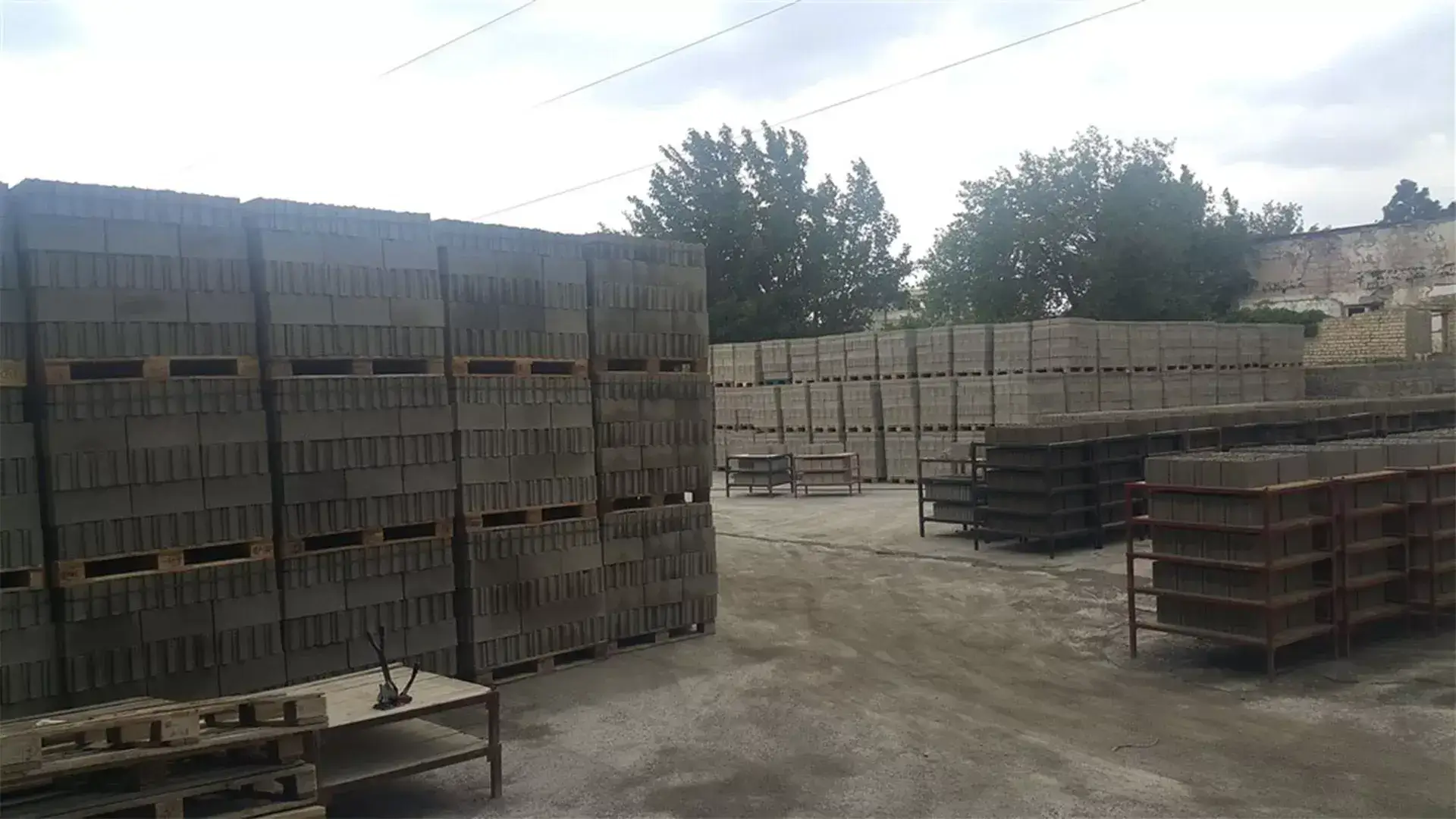 Hollow Block Disadvantages
---
There is nothing in the whole world that has only advantages and not one single disadvantage, let's talk about the possible disadvantages of the hollow block:
1. Appearance:
Unfortunately, many people still have the impression that a hollow block is unsightly and utilitarian, but technology has advanced significantly and now these hollow blocks can be treated with various render products and techniques, allowing you to create impressive finishes that look a lot more expensive than they actually are.
Even different colors are added to the mortar these days to produce different colors of blocks. This way you can have the exact color of the hollow concrete blocks you have in mind for the facing of your building and interior walls as well.
2. Water Absorption:
Another problem with the hollow block is its ability to absorb water. We are all familiar with the expansion strength of water when it freezes, so we can understand that a retaining wall, one that is in constant contact with the earth behind it, would be wet most of the time. This cannot be said for the wall of a building that is protected from the rain on the outside and is open to the air on the inside. When the temperature goes below freezing for a long period of time, it freezes the ground, it will also freeze the water in the hollow block supporting your retaining wall. Though it may take a few years, depending on the number of freezes you have each year, eventually, cracks will begin to form in both the hollow block and the mortar used to hold them together.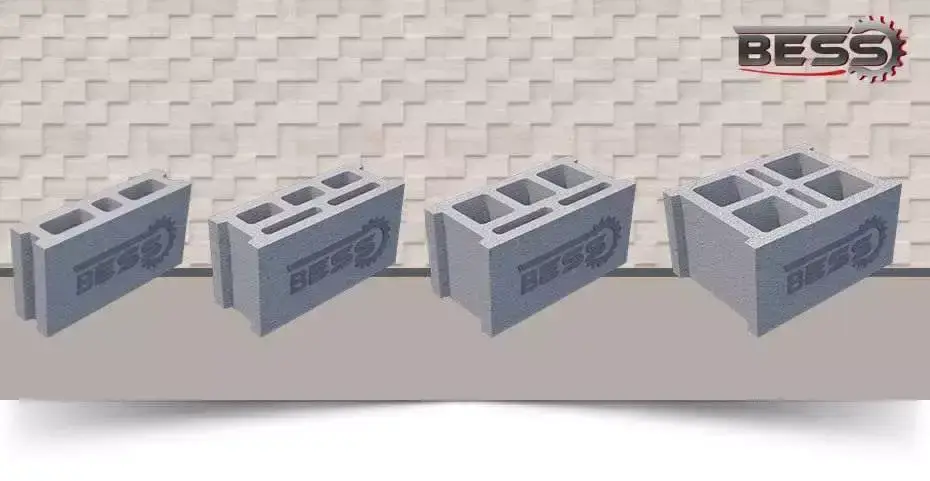 Hollow Block Manufacturing Process
---
Maybe you wonder how a hollow block is made, it is made of cement, water, and aggregate mixed together with a standard ratio, about the machine which produces hollow blocks, is called a hollow block machine or brick making machine.
This machine has different molds and each mold can produce a different shape and size of a hollow concrete block. The hollow block machine uses pressure and vibration to compress the mortar, so the produced hollow blocks have better quality. The pressing force is usually 150 Bar and the vibration force is normally 36.500kg.
Producing hollow blocks is a very profitable business. The hollow block is very much in demand due to the advantages it has over other options. And due to the population growth, the need for housing is growing as well. There are many brick making machine manufacturers in different countries with different capacities and prices, so you have many options to choose from them.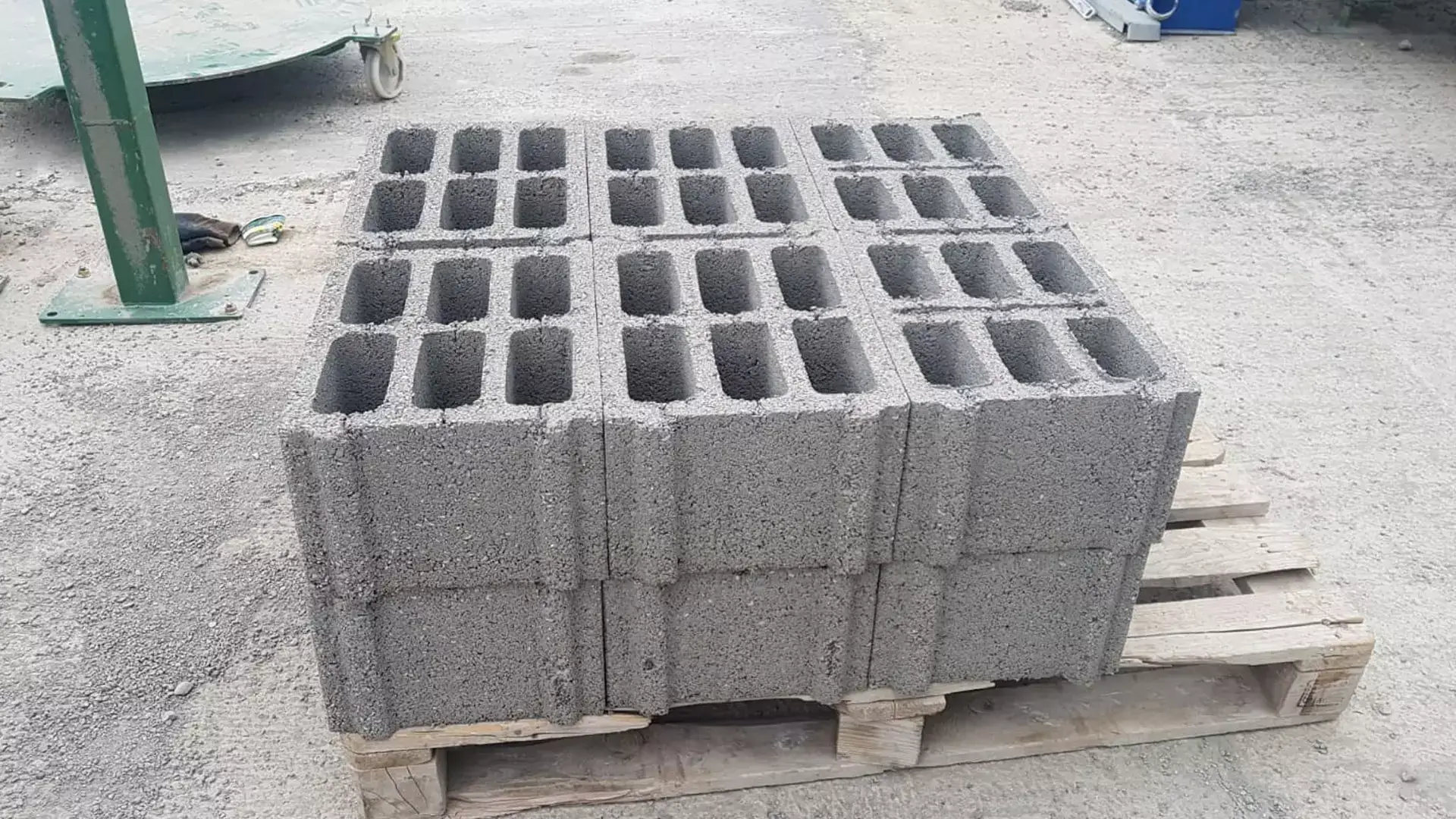 Concrete Block Machine Different Options
---
According to your needs, Bess can offer the best machine. All Bess machines can produce almost all kinds of concrete products such as hollow blocks, solid blocks, paving blocks, curbstones, and other types. If you are new to this business, Bess recommends buying a small-capacity semi-automatic concrete block machine. you can also visit the Bess Product page to see all the available options.
But if you have enough experience and if machine capacity is not enough regarding your daily capacity, in this case, it is better to buy an automatic hollow block machine. In order to see the different types of machines that Bess produces, you can visit our youtube channel as well.
Conclusion
---
It will be best to take some time to analyze all aspects, the pros, and cons of each application, and try to think of it in the long run. If you are also interested in the costs, then the hollow concrete block is the solution for you. With all the advantages mentioned above, they are also remarkably cheaper, with or without labor costs.
If you are new to this business and looking to buy a block making machine for the first time, we recommend you prepare your concrete block manufacturing business plan first. If you think you need professional advice about it you can also contact our English department to get help.