Brick making machine products
---
To describe the brick making machine price and details, we first need to introduce the products of the machine. The brick making machine produces its products using pressure on the mortar and using vibration at the same time. The vibration power depends on the size of the block making machine. The raw materials needed for the mortar can be different according to local availabilities. This machine can produce:
2. Solid concrete bricks
3. Concrete Paving bricks
4. Curbstones
5. Asmolen bricks
6. Lego blocks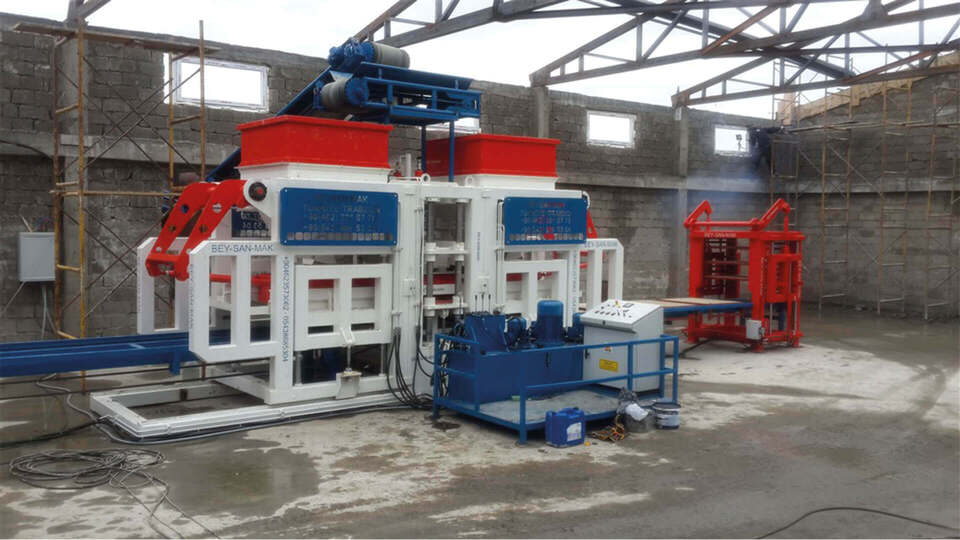 Different types of mortar used for the brick making machine



---
1. Sound Absorbing Mortar
In a sound-absorbing mortar, cement, lime, gypsum, or slag, pumice, and cinders are used to form the mortar which is used in brick making machines. It is used to reduce the noise level and acts as a soundproof layer. It is one of the options for brick making machine.
2. Chemical Resistant Mortar
It is generally used where there is a chance of a chemical attack on the structures. There are so many types of chemical-resistant mortars that can be prepared but the selection of mortar is dependent on expected damage by a particular chemical or group of chemicals. Usually, solid mold is used on the brick making machine to produce this kind of bricks.
3. Fire Resistant Mortar
Fire-resistant mortar is prepared by mixing aluminous cement to the fine powder of fire bricks. If there are any fire warnings to the structures in the area then fire-resistant mortar will be used which acts as a fireproof shield. Fire-resistant brick is one of the popular products of the brick making machine.
4. Type N Mortar
It is a medium strength and the most common type of mortar. Type N mortar is the basic option for the brick making machine.
5. Type S Mortar
It is a medium-strength mortar with high bonding ability available for your brick making machine. It is used for grade applications with normal to moderate loading. Type S mortar has great durability that is why it is highly suitable for locations where the masonry is in contact with the ground, such as paving or retaining walls. This is also one of the popular mortars used in brick making machine.
6. Type M Mortar
It is the highest strength mortar used in the brick making machine. It is used for exterior masonry work and at or below grade application where substantial gravity or lateral loads are exerted. Load-bearing wall, footing, retaining wall are examples of below-grade applications. This type of mortar is not usually used for brick making machines, it is used for batching plants mostly.
7. Lightweight Mortar
Lightweight mortar is prepared by mixing lime or cement as binder, sand, and sawdust, rice husk, jute fibers, or asbestos fibers.
Cinder mortar is a variety of light-weight mortars. Lightweight mortar is generally used in the soundproof and heatproof constructions and very popular among brick making machine owners.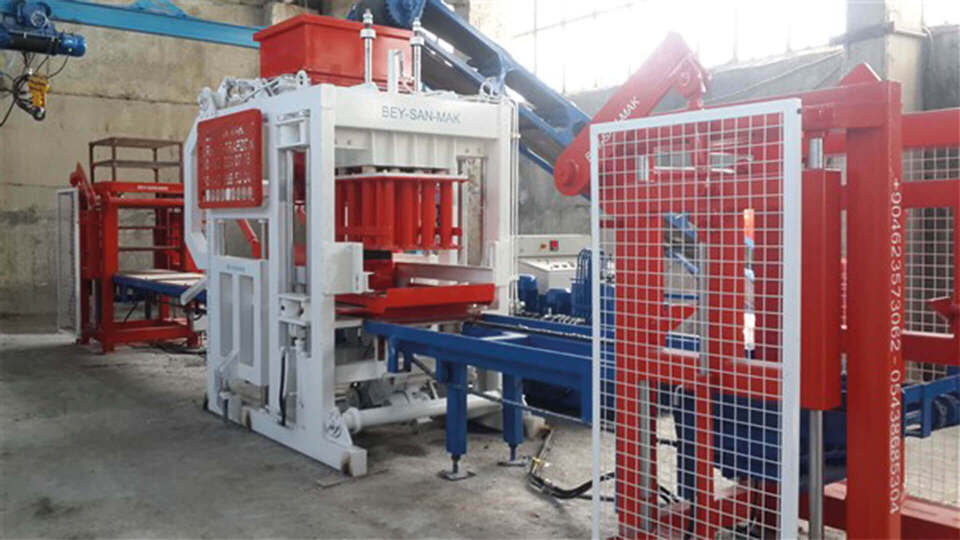 Brick making machine working system
---
Brick making machine produces hollow blocks with 2 main factors, one is pressure and the other one is vibration. First, you need to provide raw materials and ingredients. Then you need to add them one by one to the mixer, make sure you are using the right ratio to gain the best quality in your production line of your block making machine.
After they are mixed in the mixer you will have a homogeneous mortar that will feed the brick making machine. It's done through a conveyor belt which leads the mortar from the output of the mixer to the hopper of the hollow block machine.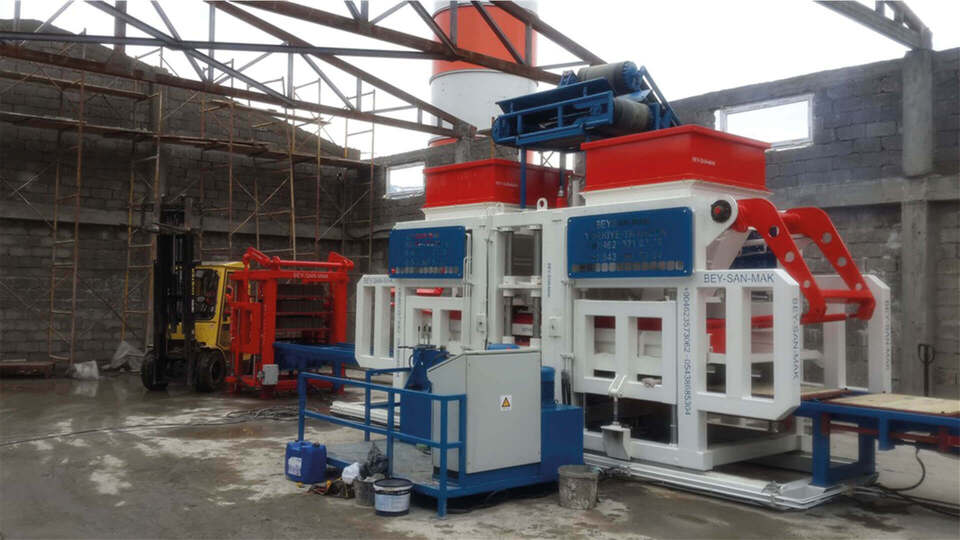 Different

types of brick making machine
---
Stationary brick making machine: It has different shapes and capacities. It is also manufactured with different automation levels suitable for both small and big projects.

Mobile brick making machine: It is also called the bricklaying machine. The mobile hollow block machine is small, totally manual with a limited capacity.
There are also single hopper and double hopper machines. Their difference is that the single hopper machine produces single-layer blocks but the double hopper machine produces double-layer paver blocks as well.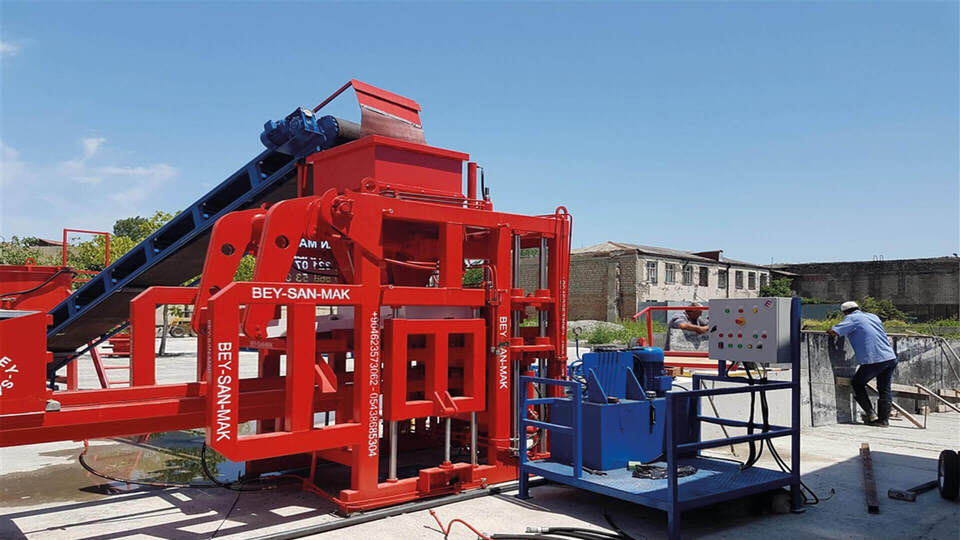 Brick making machine and total plant price
---
Talking about the brick making machine price there are a few factors you need to consider when you are calculating the total price.
1. Land preparation
---
To establish a brick making plant your land should be at least 1500 m². This diameter is for minimum capacity production. For more production, you will need a bigger land and if the land is too expensive in your area you can choose an automatic pallet collecting system for your brick making machine. This will lower the need for bigger land considerably but Note that this may affect the brick making machine price and details.
In this system, your product drying section can be five times smaller because five pallets are stored on top of each other in the automatic system.
You need to prepare a reinforced concrete surface to place the brick making machine and other equipment on top of it. It should normally be around 1/3 of your field.
A factory called Vess Machines designed an exclusive model called compact series that needs only a small reinforced surface for the machine. This brick making machine is designed exclusively and manufactured by this company and all of its rights are reserved.
Usually, there is no need for roofing for brick making machines, but some companies ask for it. It can present the low quality of the machinery if the company forces you to have a roofing. Choose your manufacturing company carefully by these factors because it is very important to have a healthy heart that runs smoothly and efficiently for your plant.
Running the brick making machine in a roofed area is better because in the long-term it can stabilize the machine's performance and the number of faults accruing during years but as it is mentioned there is no obligation for it.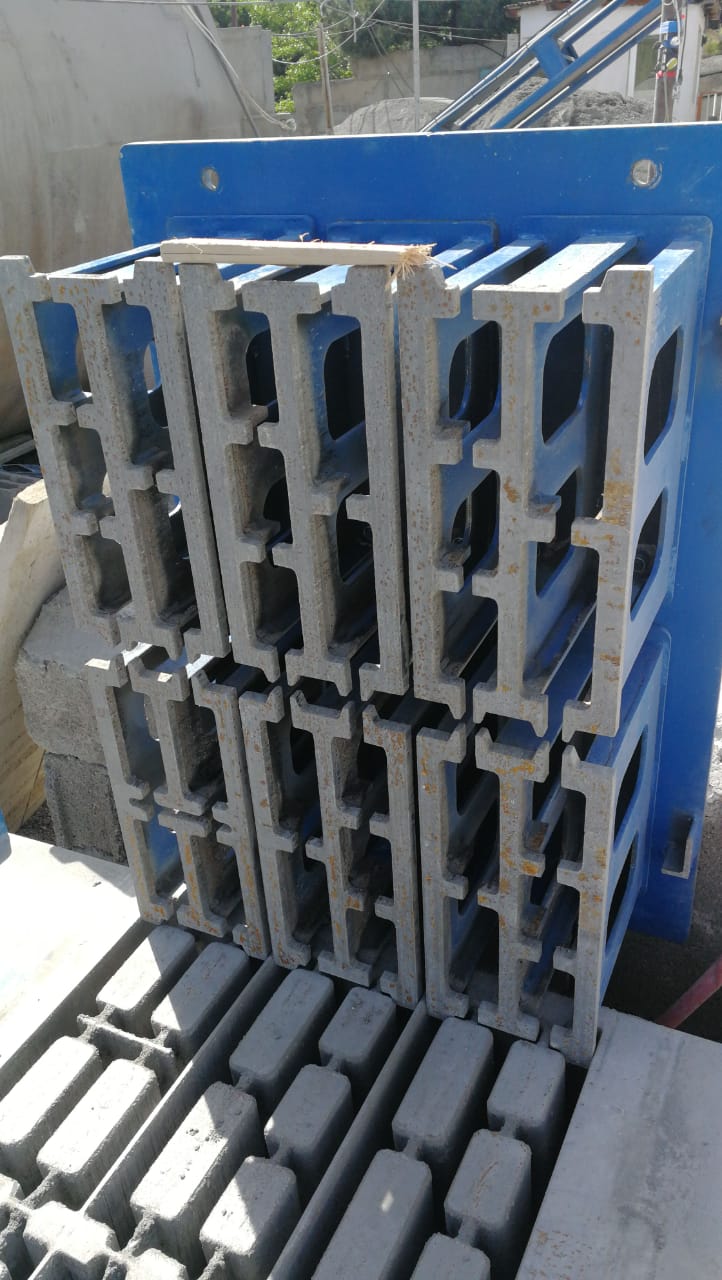 2. The brick making machine
---
The price of the brick making machine depends on the quality of the machine, the capacity of the machine and the automation level of the machine. Choosing a high-quality hollow block making machine may seem expensive in the beginning but in the future, it will save you lots of extra expenses. And in long-term use, it will be more prosperous compared to low-quality brick making machines.
Aside from the brick making machine, there are some optional pieces of equipment that you can choose like cement silo, aggregate hopper, automatic weighing system for the mixer, different filters for hydraulic system and number of pallets included in your package.
These are offered by the manufacturing company some of them really come in handy but not all of them are very useful. Note that based on added parts your machine may be called interlocking brick machine or paver block machine so don't get confused if you hear these names.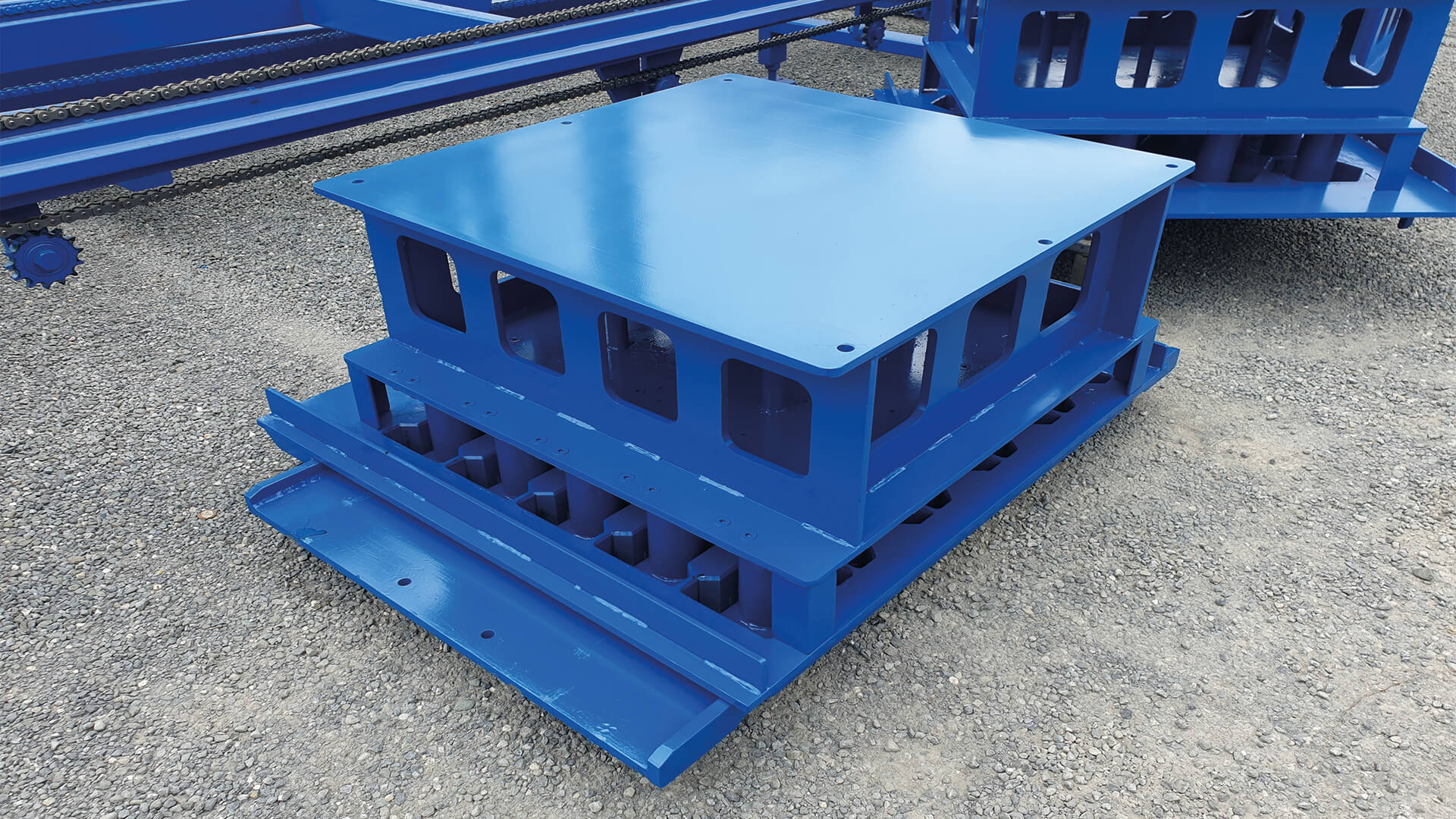 Brick making machine

prices:
Semi-automatic brick making machine

Machine name

Mini plant

Maxi plant

PRS-400

46.100 $

81.000 $

PRS-600

66.700 $

105.000 $

PRS-800

87.100 $

131.100 $

PRS-1000

126.800 $

179.000 $
Automatic brick making machine

Machine name

Mini plant

Maxi plant

PRS-400

69.100 $

132.800 $

PRS-600

88.800 $

159.800 $

PRS-800

109.200 $

187.000 $

PRS-1000

157.600 $

245.000 $
3. Labor force needed for the brick making machine
---
You will need 9 people for your hollow block factory, they will feed the aggregate to the mixer, operate the brick making machine, take the pallets to the drying section after they are pressed, gather the dried hollow concrete blocks from the pallets and finally feed the pallets again to the interlocking brickmachine.
To reduce this number, we suggest that you buy an automatic pallet collecting system for your brick making machine which is more accurate and faster as well. You will need 6 workers for your hollow block factory when you buy an automatic block making machine.
In this machine, the act of collecting the pallets, collecting the hollow concrete blocks for the pallets, taking them to euro pallets and feeding the pallets to the machine is done automatically. If the labor cost and land are expensive in your area, we suggest you buy an automatic block making machine.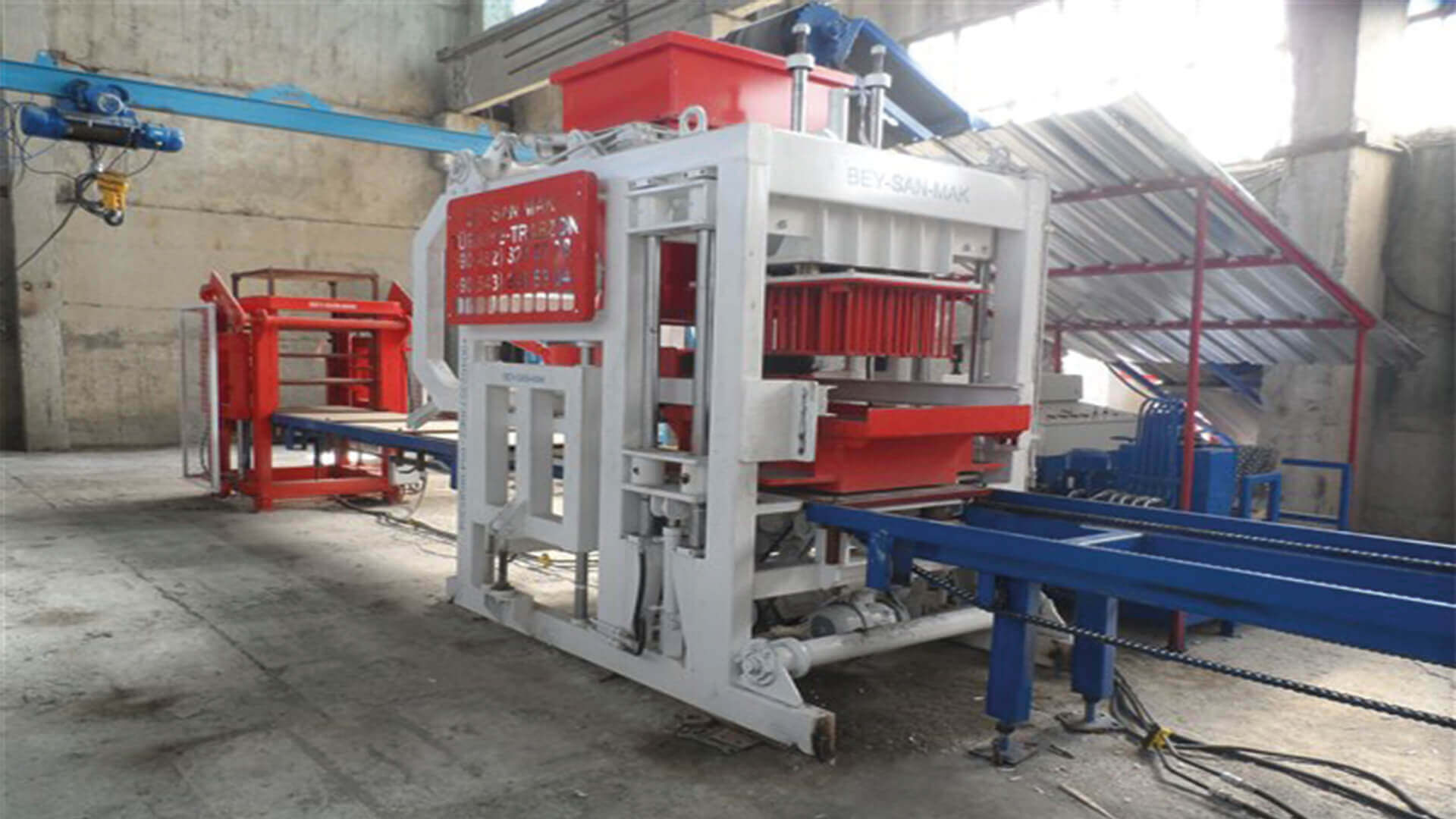 4. Electrical energy
---
The land that you are installing your hollow block machine on should be supplied with electricity. It is necessary for the production line because the brick making machine runs with electricity.
Choosing the machine, you should consider its electric consumption as well because today the energy costs are higher than before, this cost directly affects the final price of hollow concrete blocks. Machines with higher efficiency are preferred. It means these block making machines use less energy to do the same job.
5. preparing aggregate and sales
---
You need to save a small amount of your budget for land preparation and preparing aggregate. If your market forces you to sell your products in installments you will need to save another part of your budget for keeping your factory running until you can earn money.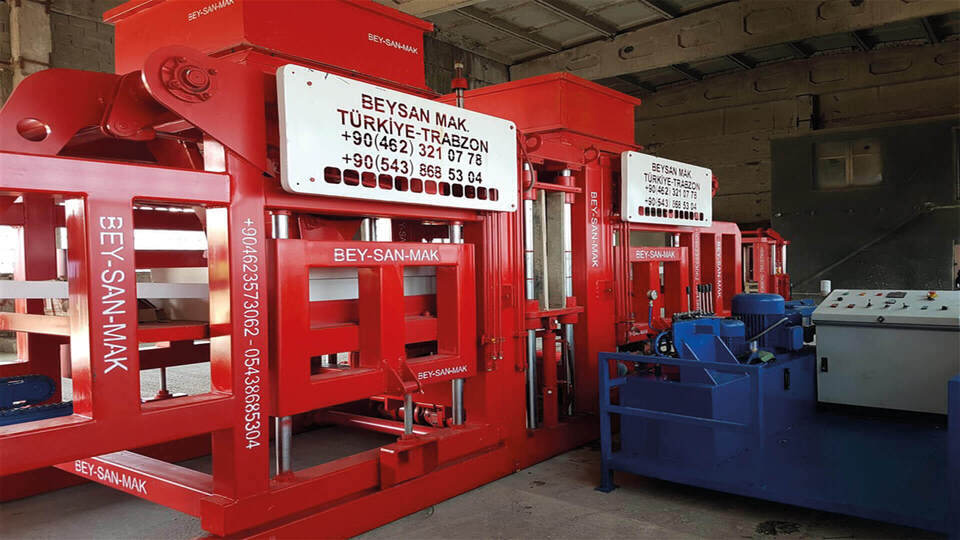 6. Brick making machine Pallets
---
Pallets are used as a surface for pressing operation and to hold the hollow concrete blocks until they are dried, so it is necessary to have pallets for your brick making factory. The dimensions of the pallets vary due to the capacity of brick making machine. The smallest pallet is 60cm*75cm*4cm and the biggest is 140cm*180cm*8cm.
In the manual pallet collecting system the pallets are carried to the drying section manually and one by one, but in the automatic system, five pallets are stored on top of each other and then taken to drying section.
The automatic brick making machine system is faster because it is done by a robot and when it comes to robots it means fewer mistakes, less cost, and more efficiency.
This means in the automatic models, pallets occupy five times less land than the manual model.
Pallets can be produced by the customer but first, he must make sure about the size of the pallets used in his brick making machine because machines use different pallet sizes according to their brand and their capacity.
Usually, it is more economical to the customer if it is produced by himself because in this way he doesn't need to pay for transportation. The pallets can be plastic, wooden or metal. The latest technology suggests plastic pallets because they are more durable than wood and lighter than metal, but if you use chemical materials in your mortar you need to make sure they don't affect plastic. Here is one of Bess brick making machines that are installed a few months ago. You can see more videos on our youtube channel.
Conclusion
---
If you want to start your business in this sector it is better to spend some time analyzing the market in your country and choosing the best machine based on your budget.
You also need to have a concrete block manufacturing business plan that is planned by an engineer with experience in this business. You can contact our English department anytime for business advice and for a quotation.