Ivory Coast Customers Visiting Our Concrete Block Machine
---
We signed our contract with our Ivory Coast customers from the united states of America. Below you can see their pictures visiting our company and having dinner.
They were more than pleased with the quality of our machines. They finally decided to buy Vess compact elegance 5.1 automatic concrete block machine. This concrete block machine is also a concrete batching plant as well. This concrete block machine can produce hollow blocks, solid blocks, curbstones, paving blocks, styrofoam concrete blocks also known as polystyrene concrete blocks, lawn stones, roof gutters, and any desired shape with the height between 2cm up to 40cm.
Concrete Block Machine Types
---
According to your needs, you can choose any type of concrete block machine, like stationary concrete block making machines, hollow block machines, paver block machines, and also brick laying machines and compact series as well. All of our concrete block machines have a guarantee of 2 years that is extendable to 5 years as well.
you don't need to look for more information, its enough to contact us and we will give full details of our company, product types and features of the machine.
Operator Training For The Concrete Block Machine
---
Most of the exporting companies have their own operators training course, mostly free of charge. For concrete brick making businesses visit our website. In our company, there are three types of brick making machine. One of them is semi-automatic, the other one is automatic and the other one is fully automatic. Daily capacity is starting from 4.000 pieces of standards 20cm hollow blocks up to 24.000 pieces of hollow blocks.
We will help you choose the best capacity and the most suitable automation level based on your project and your country.
When our customers contact us, we show different machines that we have in our product list. We also show the machines that we have installed all over the globe as a reference. We also plan how our customers get their future needs like spare parts of the machine.
Compact Concrete Block Machine Shipped To Ivory Coast
---
A compact machine is a machine that is formed by combining the normal concrete block machine and concrete batching plant. We have designed compact concrete block machines based on our 15 years of experience and with having more than 350 working plants all over the world. This machine is a new generation of concrete block machines with faster performance and more reliability.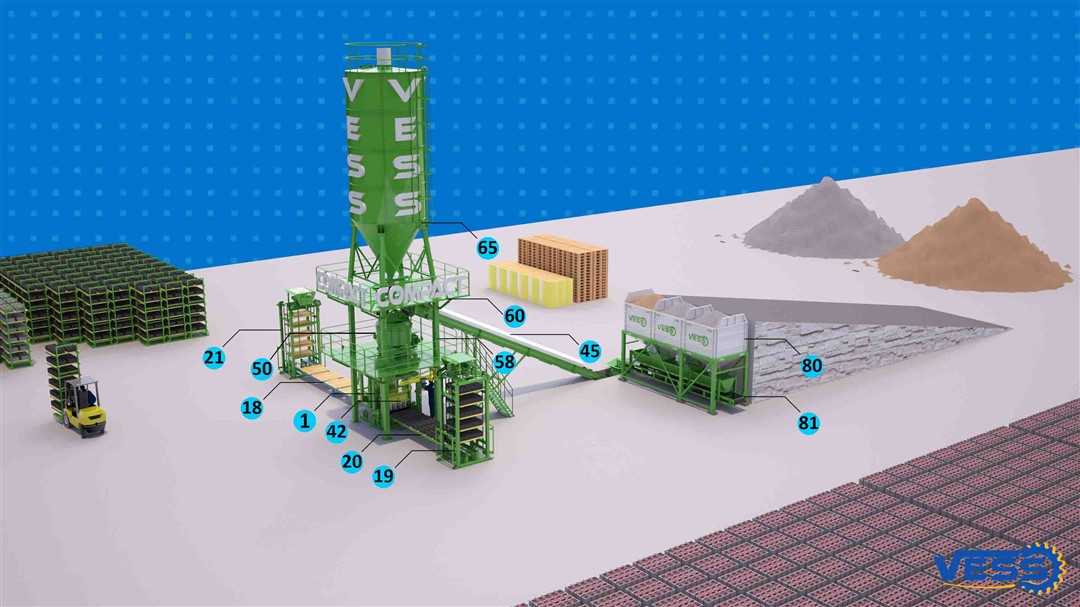 Actually, with buying a compact concrete block machine, you are buying two machines. This means more profit with fewer workers in your plant and higher capacity. Below you can see the video of the machine Vess compact elegance 5.1 automatic concrete block machine.
If you need more information for this machine you can contact us directly: