Sahar

Hits: 2284
Airlines plane skids off runway at airport in Turkey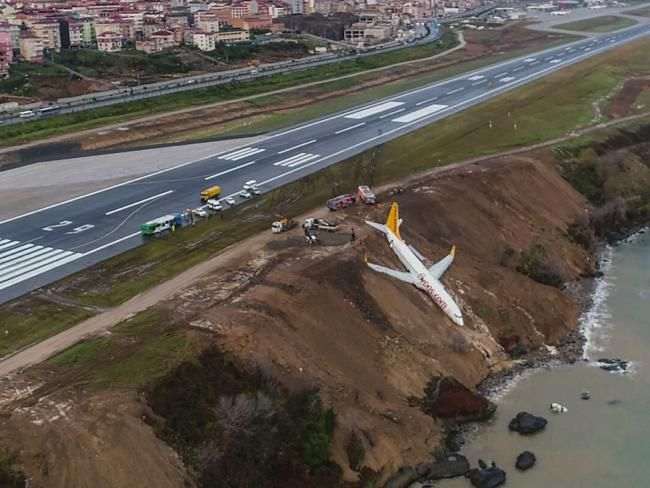 A PASSENGER plane late has skidded off the runway just meters away from the sea as it landed at an airport in northern Turkey, local media images showed.
The Pegasus Airlines flight had taken off smoothly from the capital Ankara and landed in Trabzon, but skidded off the runway in the northern airport. No one was injured or killed in the landing.
Dramatic images from CNN Turk broadcaster showed the plane dangerously hanging off a cliff several meters from the Black Sea, its wheels stuck in the mud.
Other images from the Dogan news agency showed smoke emanating from the trapped plane.
Pegasus Airlines confirmed in a statement on Sunday there were no injuries among the 162 passengers on board as well as two pilots and four cabin crew after they were evacuated.
The cause of the incident was not known but an investigation is underway, the Trabzon governor's office said.
One of the passengers, Fatma Gordu, panic erupted onboard during the landing.