Concrete Brick Machines In Ethiopia
---
Mr. Ferhan our Ethiopian Customer visited our factory Beyazli Group to buy a brick making machine. Beyazli Group manufactures premium quality brick making machines, concrete block making machines, paving block machines, and hollow block machines for nearly 15 years. Beyazli group company is located in Trabzon Turkey.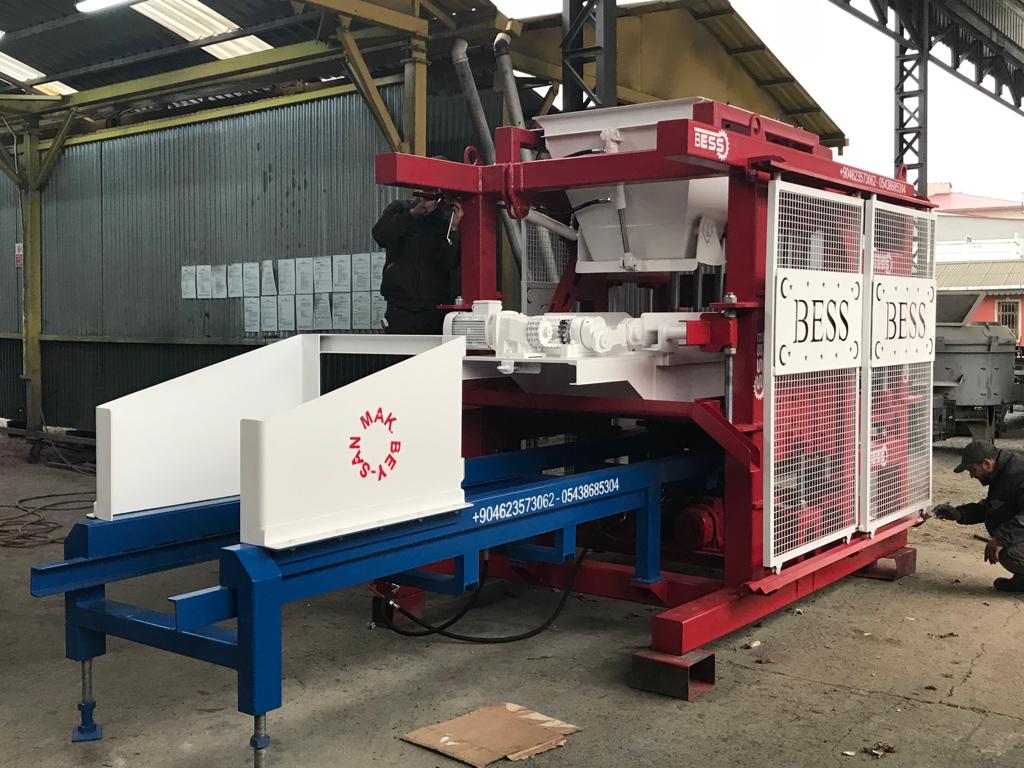 Our high-quality block making machines attract a large number of customers to visit our factory, this time the customers come from Ethiopia, due to the demands for brick making machine, they found us on the internet, through detailed communication with our expert sales agent, they have certain understanding of our factory and machines, for further cooperation, they come to visit our factory for a better understanding.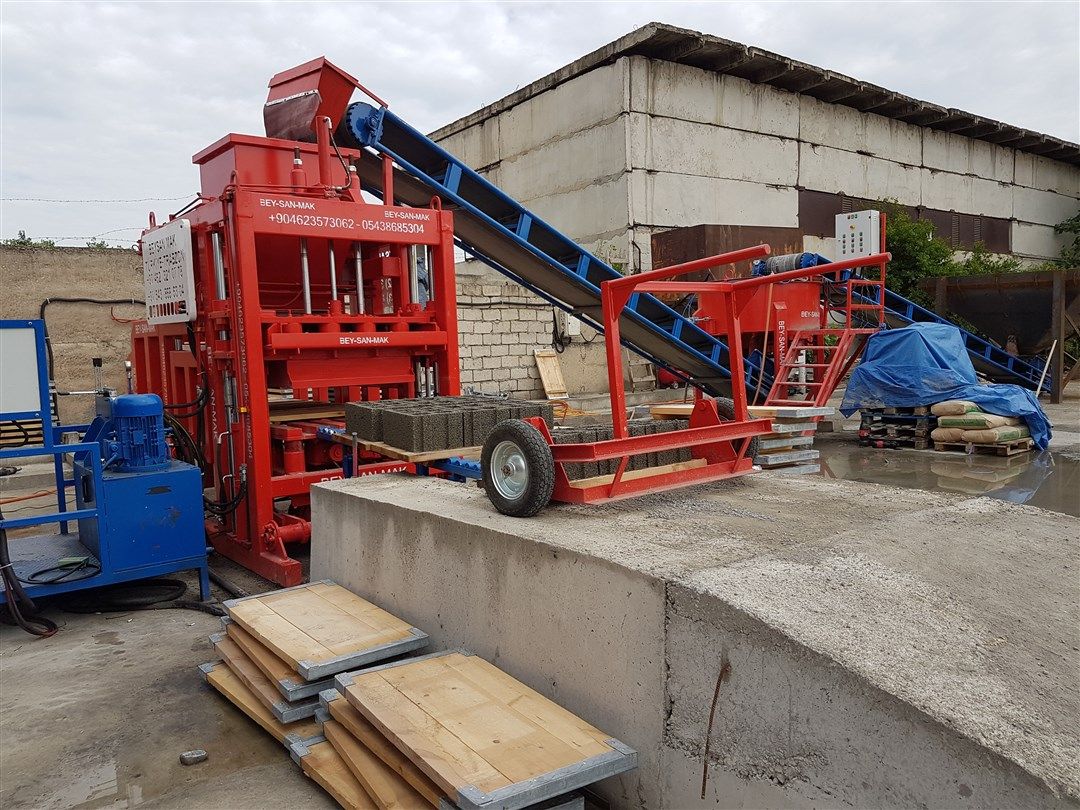 The general manager on behalf of the company extended a warm welcome to the visit of our Ethiopian customer and arranged careful reception work. They visited our factory production warehouse accompanied by our sales agent, with the guidance of a relevant technician, the customers conducted a field test, the customers were full of praise for the superb performance of our equipment.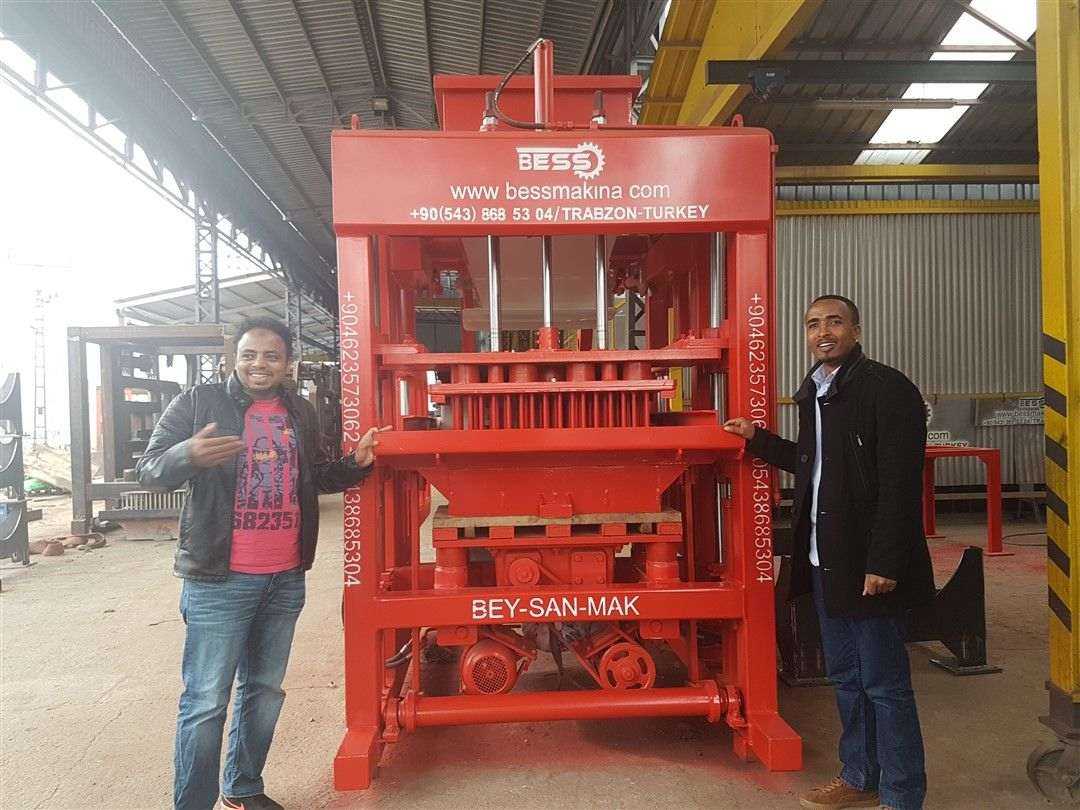 Our company leader and related workers made a detailed answer to various questions raised by customers, rich professional knowledge and good workability also make a profound impression on customers.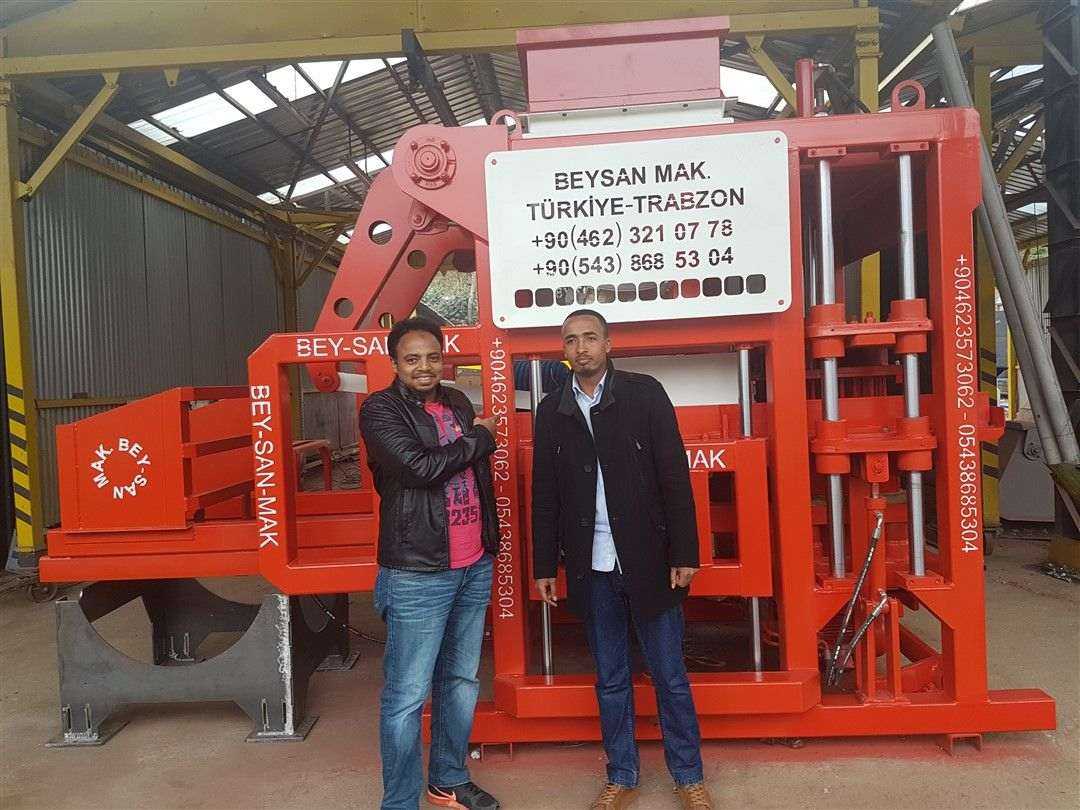 After the factory visit, we had detailed discussions with our company senior management about further cooperation, hoping to achieve win-win developments in the future cooperative project.
The followings are some pictures of customer visits beyazli group concrete brick making machine company in Trabzon Turkey.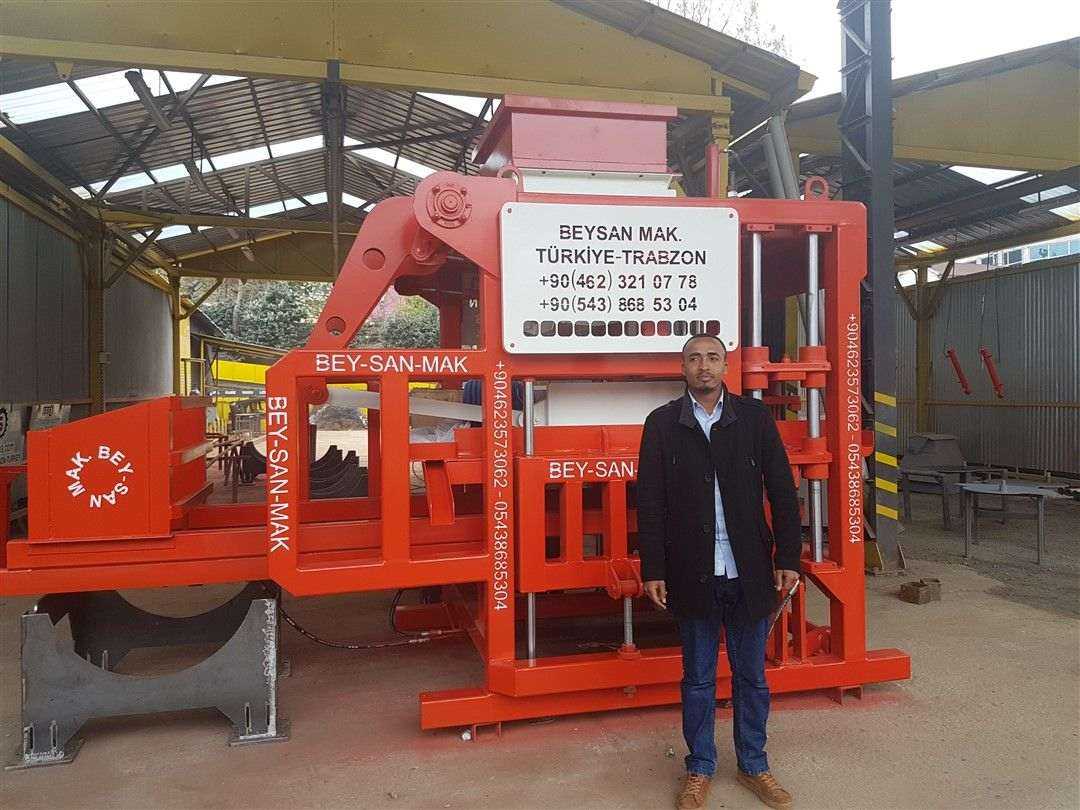 ---
THE Semi-Automatic PRS400 system is designed with the latest technology. The machine is designed to work 24 hours. The machine is a high speed and has a high production capacity.
By changing the mold the machine can produce any type of concrete paving blocks, hollow blocks, insulated bricks, different curbstones, floor blocks, and chimney blocks. The important thing is that the product height must be between 5cm and 30 cm. We have already installed more than 100 block making machines from the PRS family in many different countries.
Daily Capacity (8 Hours) 4.000 Pieces Concrete Hollow Blocks / 300 M² Paving Blocks…
For developing countries where labor cost is cheap, we always recommend the customers to go for semi-automatic machines with higher capacities. The semi-automatic machines are cheaper and easier to repair when they break down. buying an automatic machine with lower capacity affects your daily income and the income will be lower than a semi-automatic higher capacity machine at the end of the day.
So choosing the best machine for your business depends on different factors. you can contact us to get professional help to know which machine is the best option for you.
How to purchase Bess concrete block machines
---
you can contact us any time through the contact details below. you can also read technical details of the machine in the hollow block machine article.
Our sales department is well experienced in technical details and they can help you choose the best machine for your plant, based on your capacity and project budget. We also provide production business plans based on your country with the feedbacks we get from each country. We also help you choose the right molds based on market demand.