hollow block machine prices with different automation levels:
to talk about the hollow block machine prices we first need to know the details of the machine to see what the prices are all about. The development of technology in architecture has given the possibility of a new building sector due to change human being needs. Hollow Block is one of the Building Products That support the Constitution of the Architectural Longevity and Prevents the Factors that Negatively Affect nature. Hollow Block allows to increase the worker's speed and gain time during these features. Hollow Block Can Be Produced With Different Equipment of the Hollow Block Machine. The Hollow Block produced by a machine called the Hollow Block machine. Hollow Block machine at the same time can produce pumice, Paving block, Border block, lawn Stone, roof gutter and Strafford Hollow Block. Hollow Block Machine Price depends on the Need for the performance Production and daily production capacity or the number of employees needed. Hollow Block Machine Prices change According to the equipment that comes with the machine.
1. semi-automatic hollow block machine:
This machine comes first on the hollow block machine prices list. its simpler than other machines but you need more workers to operate your plant because some parts are manual. buying a silo or aggregate hopper is not necessary for this plant.
consider that for due to the manual pallet delivery system to the curing chamber you will need more curing area compared to the automatic model. other problem with this interlocking brick machine is that because the mixture ratio is done by personnel the quality of the mortar can differ in time and if you produce low-quality blocks you will lose your customer.
2. automatic hollow block machine:
This machines is the middle machine in the hollow block machine price list. some parts of the machine are automated and the need for workers is reduced in this system. the pallet delivery system is done by forklift in this system. it is recommended to use silos and aggregate hoppers for this system so the rate of mistake will be lowered.
3. full-automatic hollow block machine:
this block making machine is the most expensive in the hollow block machine price list. everything is done automatically is this system and all you need to do is to start the machine and provide the machine with aggregates, cement, and water. silos and aggregate hoppers should be purchased with the machine to operate the machine automatically.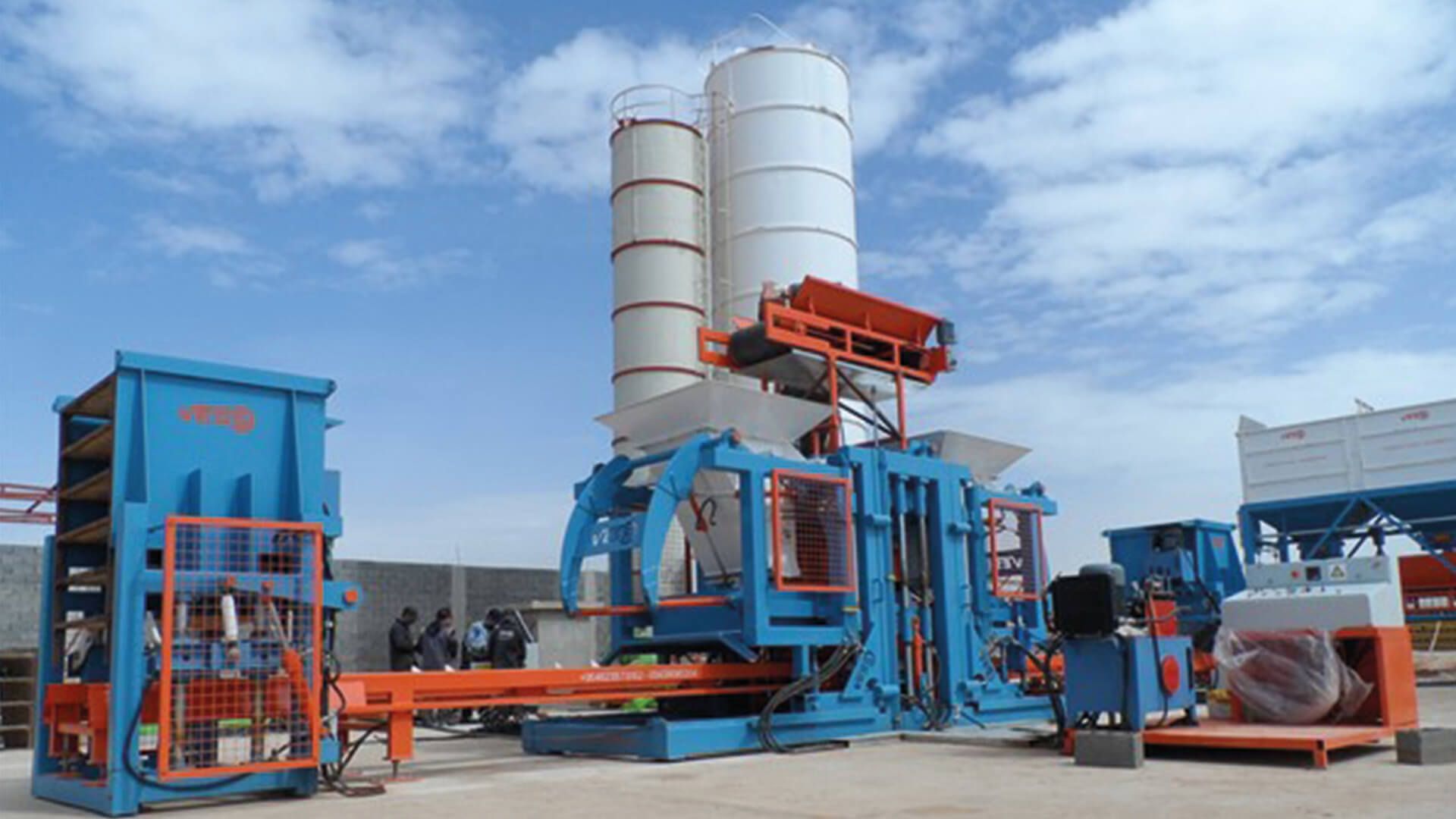 Hollow Block Making Machines Prices:
Hollow Block Machines Price List | Semi-Automatic Hollow Block Machine

Product Code

Block Production Capacity

Mini Plant Price List

Maxi Plant Price List

PRS-400

4 000 Block 20 cm

46.100 USD

84.700 USD

PRS-

600

6 000 Block 20 cm

65.200 USD

93.100 USD

PRS-

800

8 000 Block 20 cm

84.300 USD

118.300 USD

PRS-

1000

10 000 Block 20 cm

120.600 USD

159.400 USD
---
Hollow Block Machines Price List | Automatic Hollow Block Machine


Product Code

Block Production Capacity

Mini Plant Price List

Maxi Plant Price List

PRS-

402

4.000 Block 20 cm

84.047 USD

124.052 USD

PRS-

602

6.000 Block 20 cm

103.150 USD

176.525 USD

PRS-

802

8.000 Block 20 cm

122.754 USD

205.065 USD

PRS-

1002

10.000 Block 20 cm

183.977 USD

279.585 USD
consider that for the countries that labor cost is low like African countries, the semi-automatic machines are recommended but for the countries with higher labor cost like European countries, automatic and fully automatic machines are recommended.
single-hopper hollow block machine:
Customers who are buying concrete Block Machine must Analyze Market Needs to know which product is the best selling product. According To The Need, Machine And Automation Systems should be chosen because Purchased machines without good analysis may fall into lack of sales in the future.
Hollow Block Machine with single hopper is preferred for Manufacturers that only produce concrete blocks like hollow blocks also called hollow cement blocks and curbstones. Single-hopper hollow block machine prices is Lower than Hollow Block Machine Prices with double hoppers. Single-hopper Hollow Block machine can produce a block paver stone as well. However, when the stone to be produced is needed to be colored, the whole block should be colored and it consumes a lot of pigments. to have a smooth surface you need to use finer materials and if you use single hopper you need to apply the fine aggregate to the whole block. Customers Who Will Produce Paving Stone do not Prefer to use Hollow Block Machine with single hopper.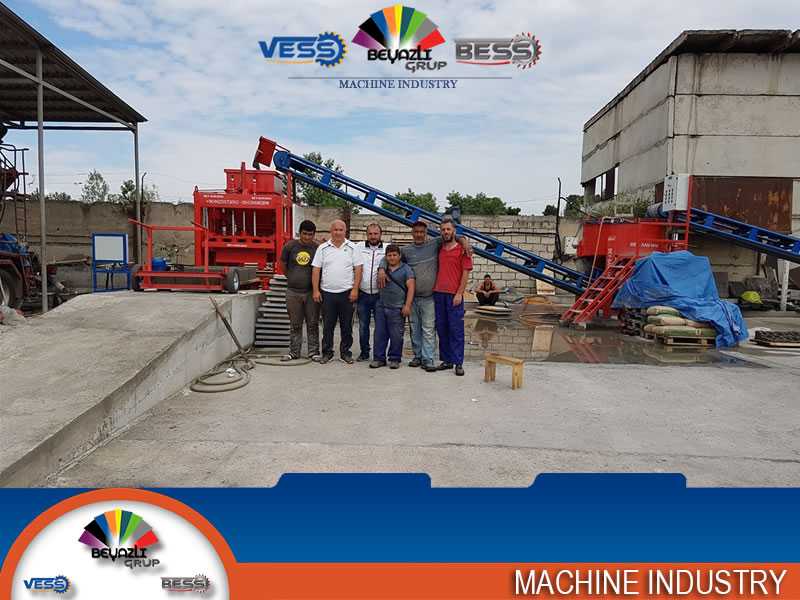 double-hopper paving block machine:
double hopper block making machine is specially designed for double layer paving blocks. to produce a second layer for your paving block you need a second hopper so you can add colored fine aggregate above the down layer of the paving block.
it can be automatically or manually operated.
hollow block making machine:
The Building Sector Continuously Changes in Hollow Block Product with Emerging Technology. If it is necessary to give an example, Old Type Hollow Block can be obtained by combining the machine with the additional equipment as Straphored Hollow Block and Strains Hollow Block. the manufacturer who carries out the construction has to closely follow these changes in the building sector and update the automation systems of the Hollow Block machine he has produced. Otherwise, it may fall into a situation that is not preferred. The hydraulic system is determined according to the automation system that is installed on the machine, the automation system is added, the painting process is passed and Hollow Block machine is manufactured after painting.
Cost of the Hollow Block factory:
The total cost of the hollow block plant depends on many factors as we described the hollow block machine prices are different. the main cost of the plant is the hollow block machine as well. we recommend you not to spend your whole budget on the machine but to save a part of it for land preparing, buying aggregate, running the factory for the first few months, and paying your personnel if you cant sell in the first few months.
conclusion:
to buy the best machine for your plant you need to visit different companies which produce these machines. Chinese machines are low in quality and cheap, German machines are perfect in quality and very expensive and Turkish companies have high quality and reasonable price.