The US praises Boeing and Turkish Airlines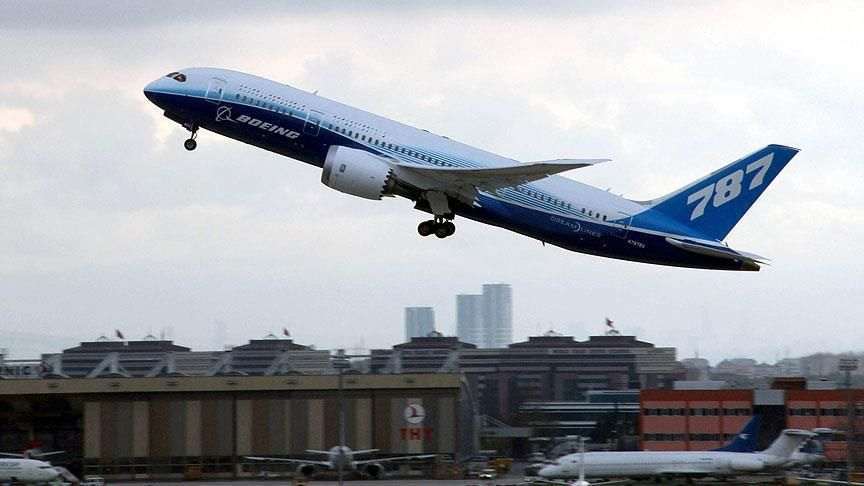 The U.S. State Department on Thursday praised Turkey's national flag carrier for purchasing $10 billion worth of aircraft from the U.S. aerospace giant Boeing Co.
"We congratulate Turkish Airlines on its March 12 announcement to order 25 Boeing 787-9 Dreamliners with an option for five more airplanes, and its subsequent agreement on April 25, to purchase GE engines for those planes," it said in a written statement.
The statement noted the deal creates and sustains more than 25,000 U.S. jobs, and underscores the expanding economic cooperation between the U.S. and Turkey.
It also said American companies such as Boeing and General Electric (GE) are dedicated to the Turkish market, and their investment in Turkey has built capacity, trained talent and provided innovative solutions to fuel the region's socio-economic growth.
"We congratulate GE, Boeing, Turkish Airlines, and the Government of Turkey on this important announcement and look forward to working with Turkey to deepen the U.S.-Turkey economic relationship," it added.
Boeing and Turkish Airlines finalized an order for 25 787-9 Dreamliner aircraft with options for five more airplanes in March.
Boeing's newest and fastest-selling Dreamliner planes will render service to Turkish Airlines passengers at Istanbul's third airport, which is planned to be the largest airport in the world with a capacity of 150 million passengers annually.
The inauguration of the airport is planned to take place on Oct. 29, 2018.
The sale agreement between Boeing and Turkish Airlines was signed during a visit by Turkish President Recep Tayyip Erdogan to the U.S. in September 2017.