Hessam

Hits: 1488
Istanbul: World's biggest airport project is on time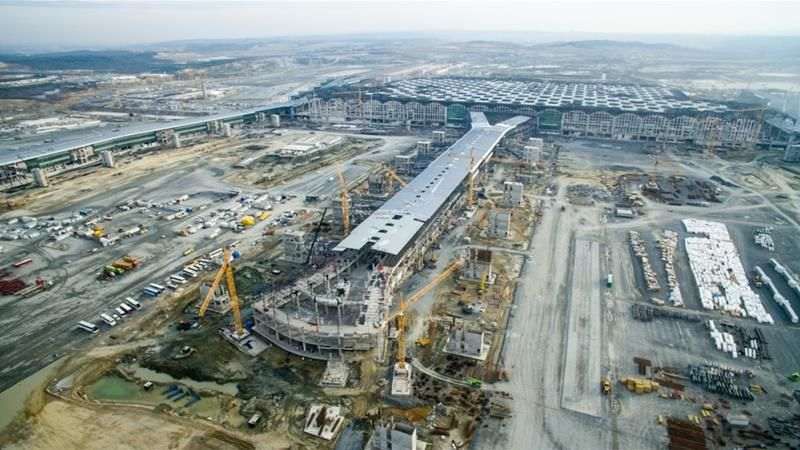 The construction of Istanbul's third airport and the world's largest terminal under one roof will be completed on time, Turkey's Minister of Transport, Maritime Affairs, and Communications Ahmet Arslan said on Tuesday.
"[Financial] bottleneck is out of the question in the project. The project will be completed on time," Arslan told Anadolu Agency.
Arslan's remarks came after media reports claimed that "financial difficulty appears at the biggest airport project in the world."
He added around 85 percent of the airport construction has been completed.
Arslan said the contractor continues its investment in accordance with the approved work program.
Opening day
---
The official opening of the first phase of the new airport is planned to take place on October 29, the day that is celebrated as the Republic Day of Turkey.
When it is completed, the new airport will assume most of the passenger traffic from Ataturk International Airport, hosting 250 airlines flying to more than 350 destinations, making it one of the world's largest transport hubs.
When the first phase is completed in 2018, it will have the world's largest terminal under one roof, with a gross floor area of nearly 11 million square feet and the ability to serve 90 million passengers a year.
Upon completion of all phases, the airport is expected to be the busiest one in the world, with flights to over 350 destinations and, eventually, an annual capacity of 200 million passengers.