Turkish construction firms say cash shortages may hit growths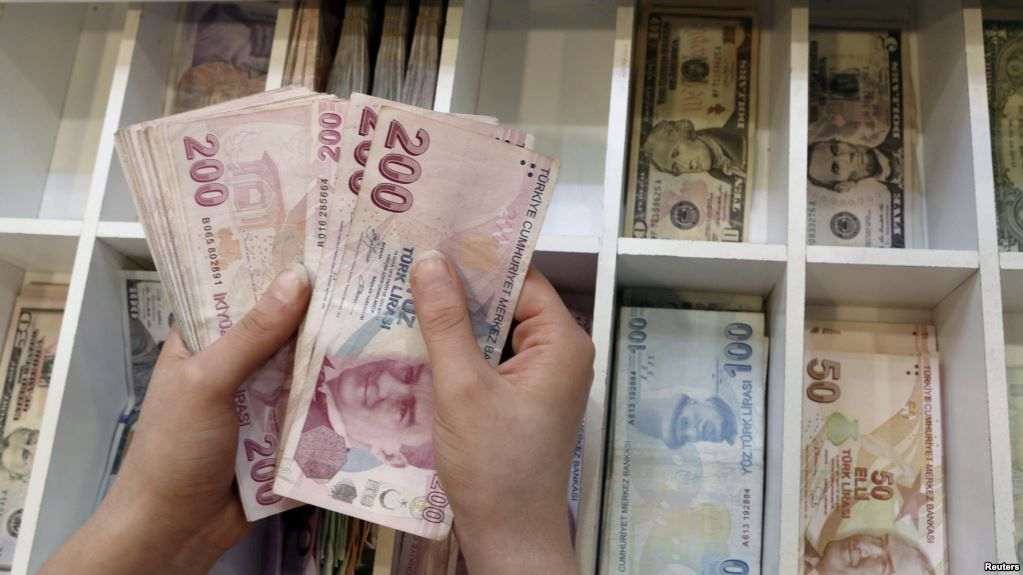 ISTANBUL, April 6 (Reuters) - Turkey's construction firms, which have driven the country's stellar economic growth for years, face payment problems and a slowdown in new projects, the sector's main association says.
The financing system for building works needs urgent reform, said Ferdi Erdogan, chairman of the Association of Turkish Building Material Producers (IMSAD), expressing concern that some firms might be threatened with bankruptcy later this year.
Any economic downturn would be a worry for President Tayyip Erdogan, who will seek re-election in 2019. Construction contributed 0.7 percentage points to last year's 7.4 percent GDP growth, and prestigious projects including a huge new airport in Istanbul, opening this year, have been a hallmark of his rule.
The weakening lira, which hit record lows against the dollar this week, has pushed up costs of raw materials and eroded profit margins.
High interest rates and lack of cash liquidity have also forced firms to seek barter agreements for more than 30 percent of payments, with companies offering shares in new properties in return for materials, businesses say.
And payment periods from the private sector have lengthened from an average of 90-120 days to 150-180 over the last year, while the public sector also faced trouble paying bills.
"There is a problem with collections. Contractors either can't sell or can't get their money. Material producers also can't get their money. There is a switch to barter here," IMSAD's Erdogan, who is not related to the president, told a conference this week.
"Material producers then try to push their suppliers. This chain isn't sustainable, it will clog at some point."
TOUGH CONDITIONS
---
Turkey's domestic construction market was worth around $97 billion last year, he said, and sales are projected to grow to $105 billion this year. But companies were struggling to make a profit, and early signs from the last three months suggest the full-year targets will be tough to meet.
In the first quarter of 2018, new constructions slowed and purchases and rentals of residential and non-residential buildings fell, an IMSAD report showed.
Although business was still expanding, conditions were tough for firms, said Cetin Tecdelioglu of the Istanbul Ferrous and Non-Ferrous Metals Exporters' Association. "Turnover and sales have increased, but the bosses aren't making the expected profits, so they can't make investments," he said.
Erdogan said there were recent cases where payment had taken over a year, and some contractors had been unable to complete construction because of financial difficulties.
"There are no bankruptcies at the moment, but we may see indications of this in the second half. The financing model needs to be resolved urgently," he said.
Can Gurlesel, IMSAD's economic adviser, said that while public payments continued, they were marred by problems. "Contractors are receiving orders for new jobs, but cannot start working because they can't put together the financing," he said. "We see this problem is rising." ($1 = 4.0541 lira) (Editing by Tuvan Gumrukcu, Dominic Evans and David Stamp)
Brick making machine price and details
---
we are exporting high-quality brick making machines. If you are interested to do business anywhere you can contact us and check our website to search for your demanded machine.
Hollow Block Making Machine
Paving Block making Machine
Curbstone Making Machine

6.000 hollow block 15 cm width per day

Semi-Automatic

300 m2 paving blocks per day

Semi-Automatic

1000 curbstone 700 cm length per day

Semi-Automatic
Hollow Block Making Machine
Paving Block making Machine
Curbstone Making Machine

8.000 hollow block 15 cm width per day

Automatic

400 m2 paving blocks per day

Automatic

2000 curbstone 700 cm length per day

Automatic
---
You can contact us for more information about brick making machines: