Concrete Block Making Machine Price 2023
There are a few main factors that affect the total price of the concrete block making machine.
1. The capacity of the machine: we have 5 different capacities for our machines. choosing the capacity is a very important step of the project. you need to consider future demands and total budget of the project to choose the right capacity.
2. The automation level of the machine: this depends on the capacity of the machine, the land price of where the plant is going to be installed, and labor costs in the area.
3. The equipment that you choose to come with the machine. for example, the number of molds chosen, installing a silo, buying extra pallets, and buying a forklift if you are going to use automatic machines.
The table below shows the concrete block making machine price in 2023. If you need more information you can contact us, our contact details are available at the end of this article.
Concrete Block Making Machine Price 2023

Machine Name
Automation Level
Capacity For Blocks
Capacity For Paving Blocks
Installation
Normal Price
Campaign Price
PRS400
Semi-Automatic
4000 Pieces 20cmx40cmx20cm
300 m²
Free
70,771.00 USD
61,540.00 USD
PRS400
Automatic
4000 Pieces 20cmx40cmx20cm
300 m²
Free
87,285.00 USD
75,900.00 USD
PRS600
Semi-Automatic
6000 Pieces 20cmx40cmx20cm
400 m²
Free
80,270.00 USD
69,800.00 USD
PRS600
Automatic
6000 Pieces 20cmx40cmx20cm
400 m²
Free
93,805.00 USD
81,570.00 USD
PRS800
Semi-Automatic
8000 Pieces 20cmx40cmx20cm
550 m²
Free
98,095.00 USD
85,300.00 USD
The prices above include one mold with the machine and the necessary equipment to start production.
With the experience of installing more than 500 plants in 48 countries, we can offer turnkey solutions for your projects as well. If you are starting this business and you do not have experience in this field, we can also provide business plans for you based on the popular products in your area and by considering your raw material type and quality.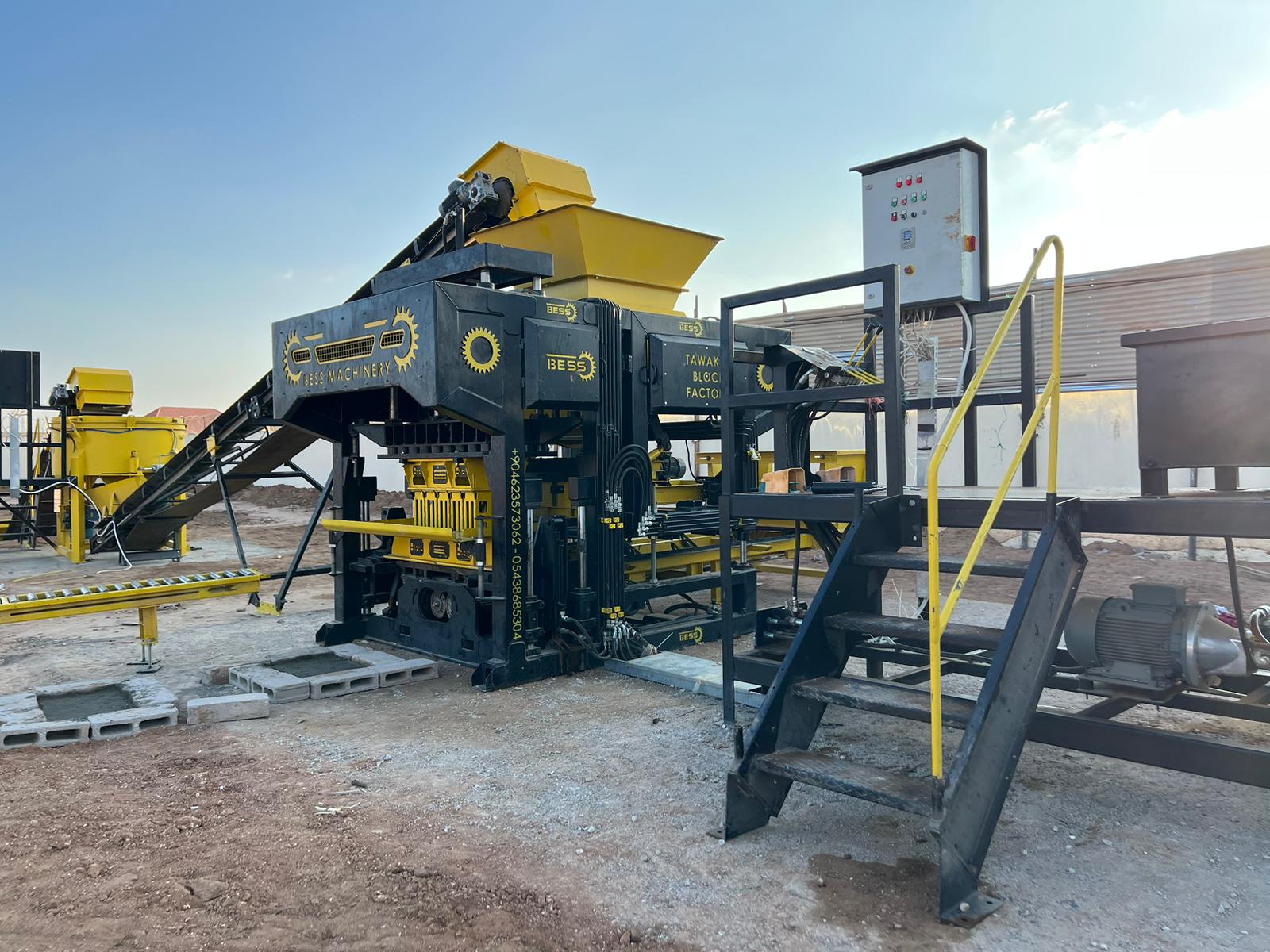 ---
Premium Quality Semi-automatic Hollow Block And Paving Block Machine
Bess Concrete Block Machines prices are different depending on their model type and capacity. We are producing different types of Semi-Automatic, Automatic, and fully Automatic concrete block making machines.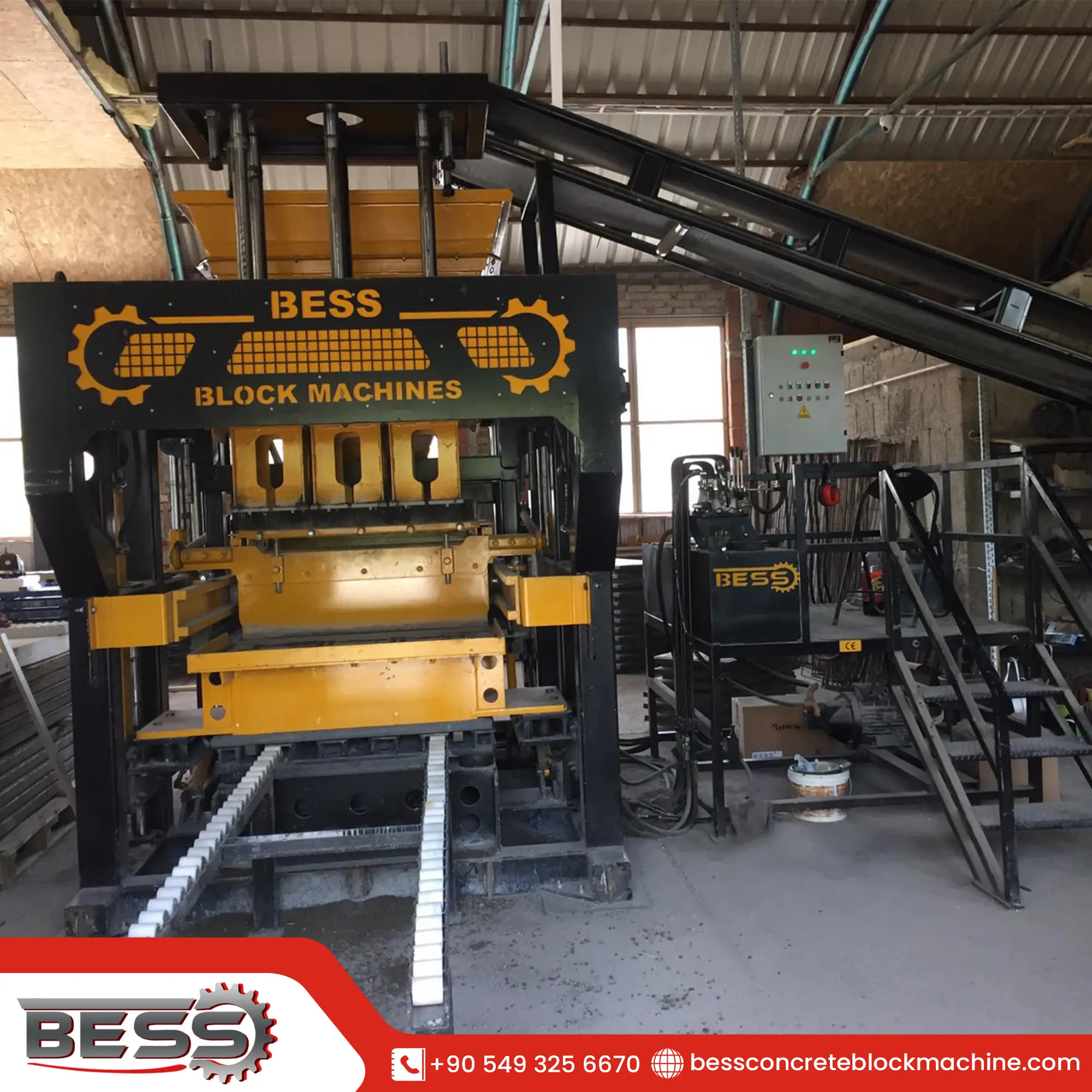 As a manufacturing company located in Turkey, we strive to produce machines of top-notch quality and update our designs each year by asking customers for feedback. Our machines have ISO and CE standards and we use only well-known German brands for our electric and hydraulic components. This is why our customers use the machines for an extended period without any problems and produce high-quality concrete products. It's worth noting that our machines are capable of producing nearly all types of concrete blocks including Hollow blocks, solid blocks, paving blocks, asmolen blocks, curbstones, and any special shapes.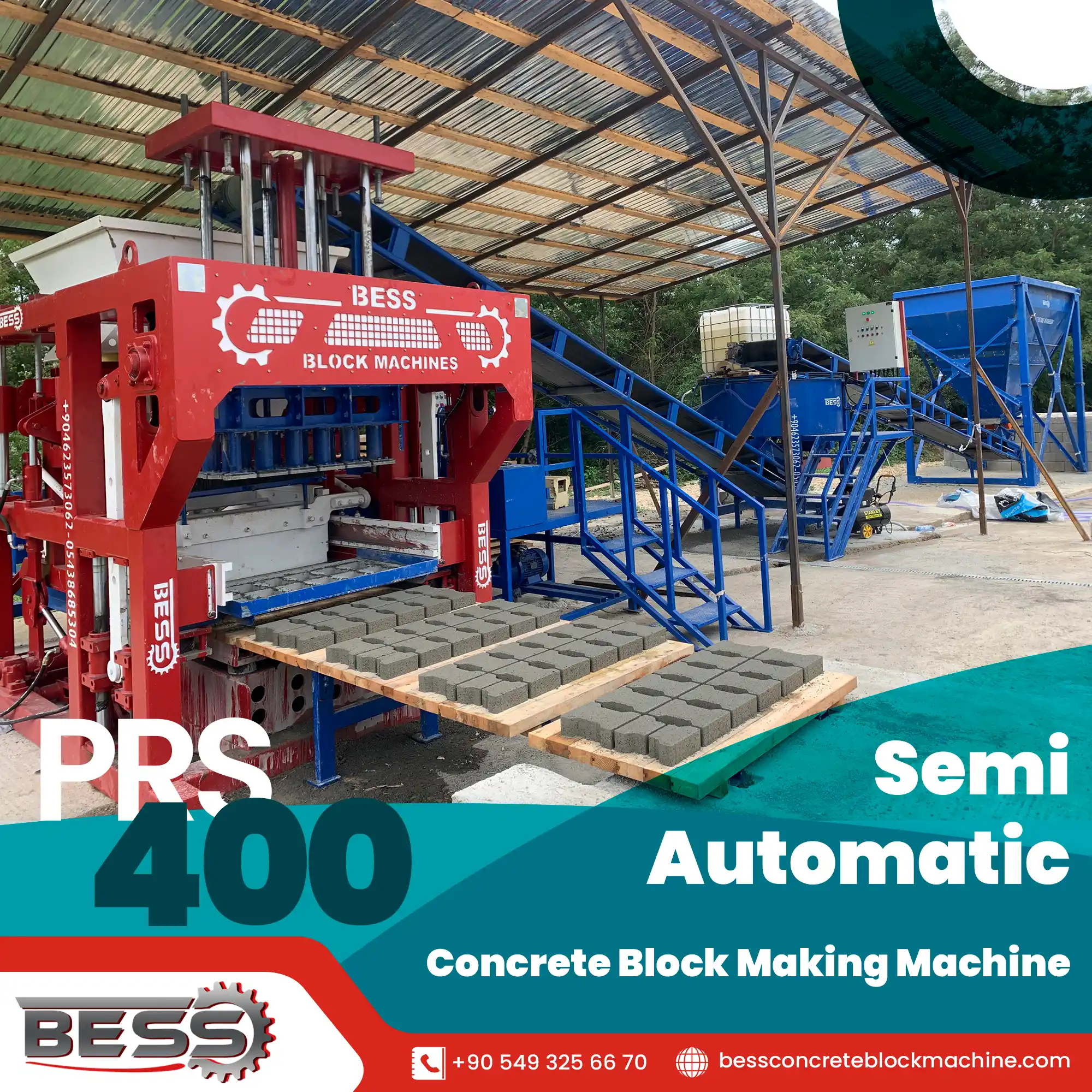 Bess company also produces paver block machines with different capacities. Their price is different based on many factors so the best way is to read the main article on paver block machine or contact us directly for an offer based on your needs.
---
As a leading manufacturer of concrete block making machines in Turkey, we offer advanced solutions and reasonable prices for any production requirements. Our range of products is complete production plants or supply only needed parts for your projects. We offer Concrete block making machines, concrete batching plants, and crushing and screening units.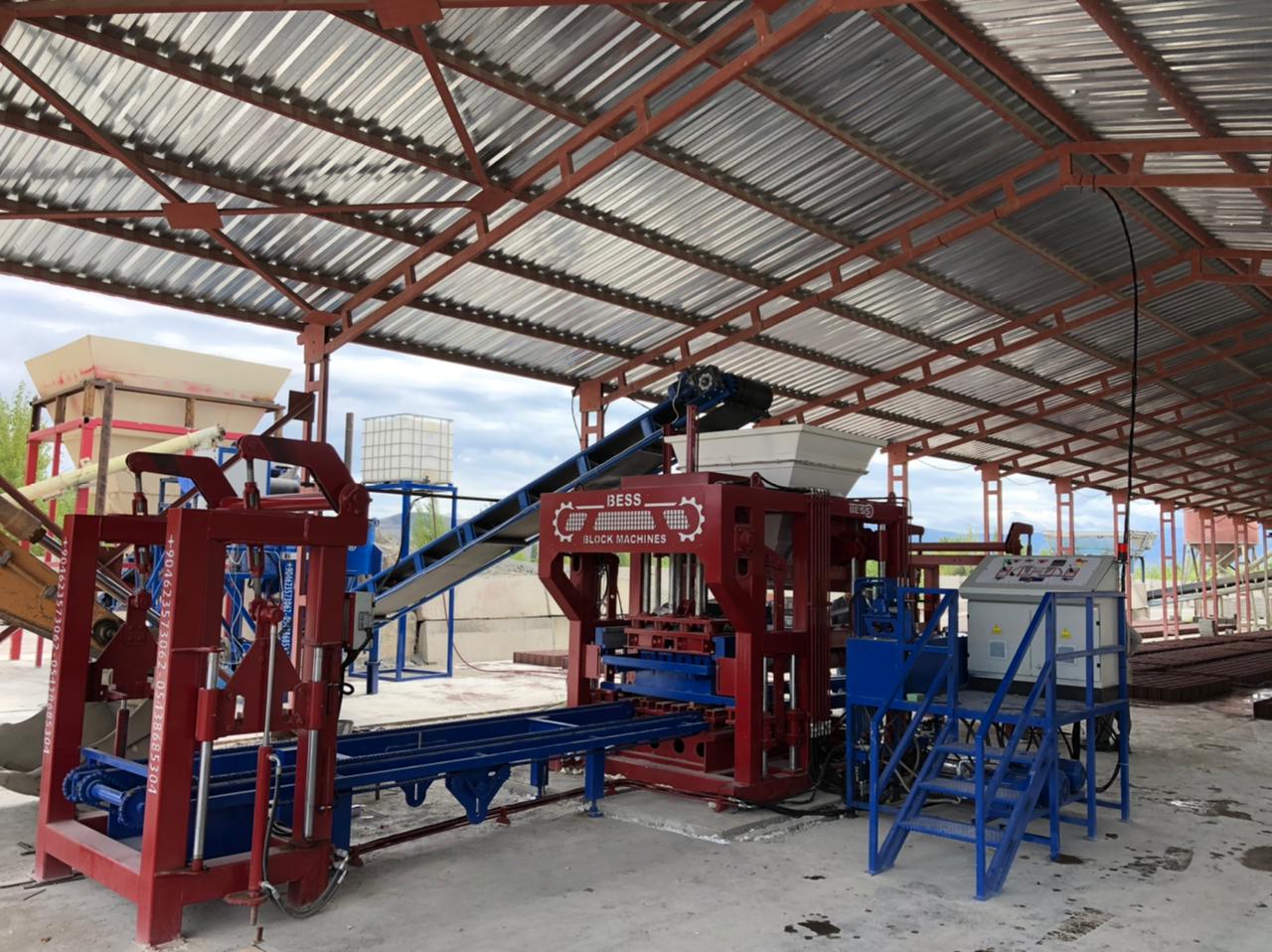 ---
Concrete Block Machine Installation Sample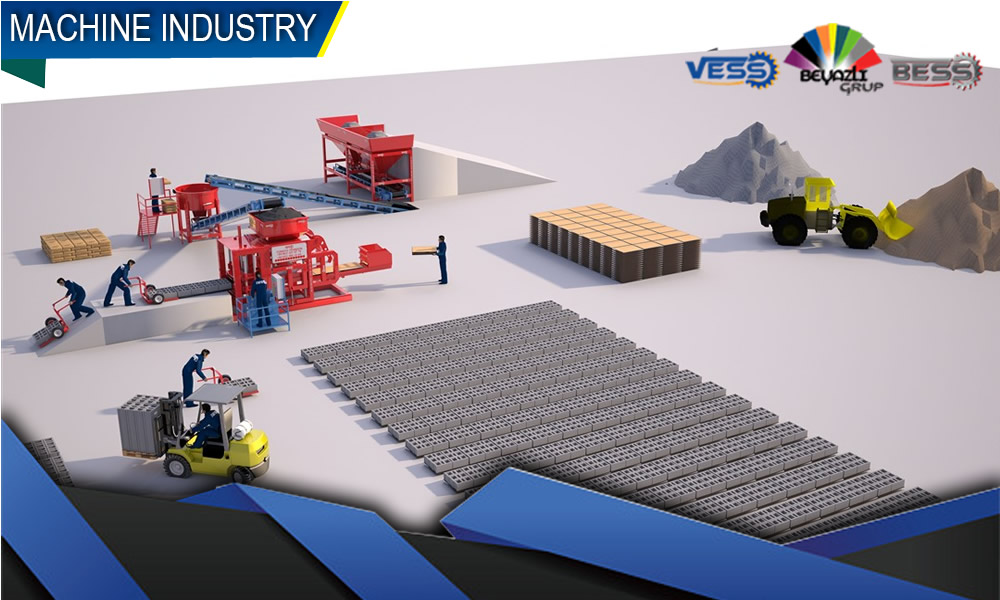 You can choose the most suitable block making machine according to your project needs. below are a few different options that you need to consider for your project:
If you don't want to buy a loader you can use a smaller hopper which will be installed along with the surface so raw materials can be loaded with wheelbarrows.
The extra hopper can be added to the single hopper machines to produce double-layer paver blocks
Single hopper machines also can produce paving blocks ( single-layer paving blocks)
By changing the mold, it's possible to produce different kinds of concrete products ( height must be between 5cm to 30cm )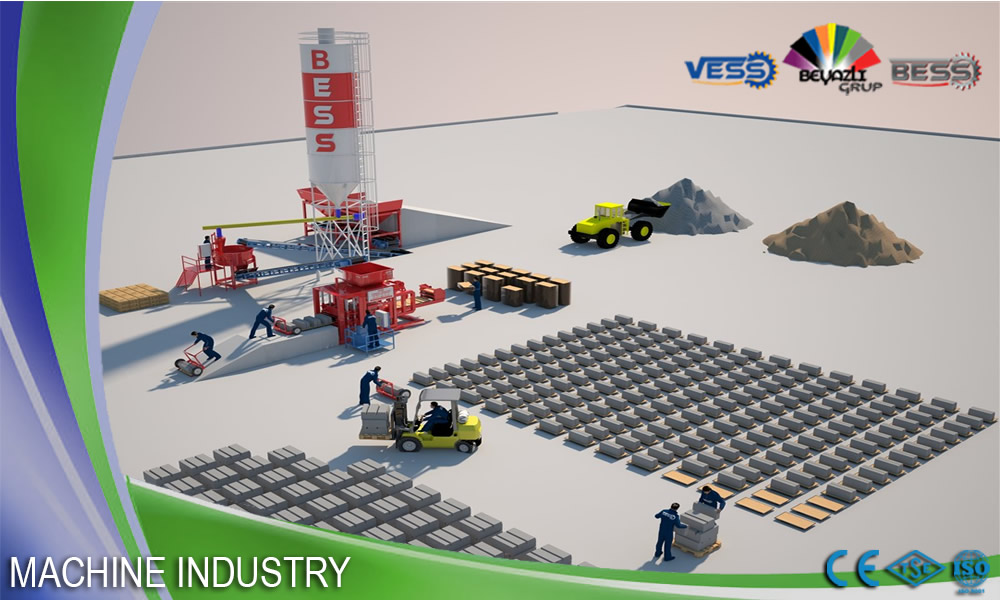 There are two options for the main pallet collecting system. one option is with pallet trolleys and the other option is with a forklift and two robots installed on the machine.
The main pressure system has high pressure and it causes to provide more resistant and tougher blocks. The standard pressure we use on our machines is higher than the international pressure standard. the pressure is adjustable between 100 bars to 200 bars.
Machines can be operated by an operator who stands at the operator's platform near the machine or it can be fully automatic without any operators.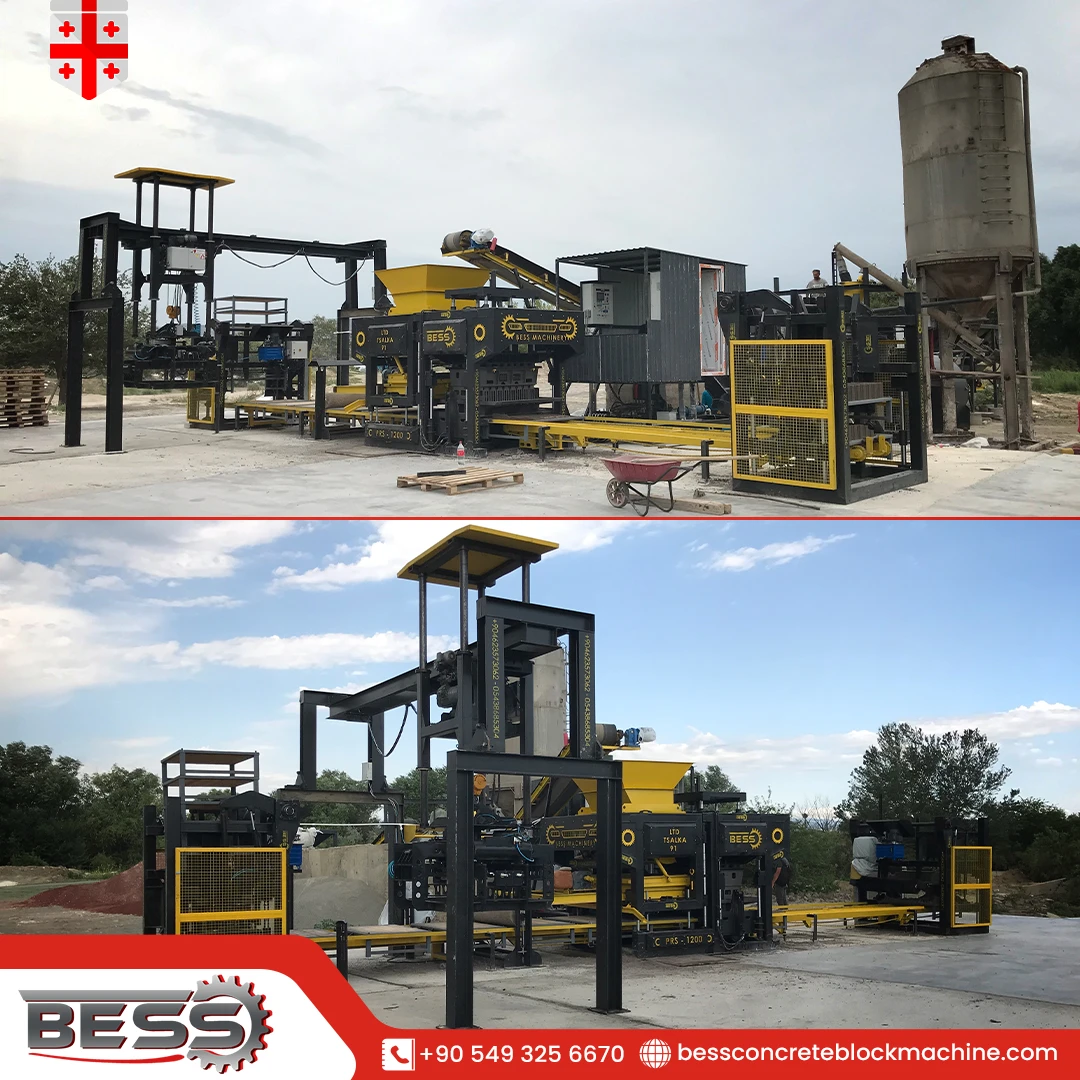 The 2023 model of our concrete block making machines not only ensures superior quality of the concrete blocks, but also reduces the overall cost of the production line significantly. This is due to its energy-efficient design, minimal downtime during mold changes, and quick maintenance. As a result, our machines can easily pass all standard tests for product quality in all countries.
It is also possible to choose an automatic concrete block making machine if you are interested. Bess suggests this machine to different countries where labor cost is a little bit high compared to other countries. you can visit Bess youtube channel for more videos as well.
---
Concrete Block Making Machine Price in Kenya
We will be in Kenya from 26.03.2023 for one week to install the PRS1000 semi-automatic block making machine for one of our customers. If anyone is interested in visiting us they can contact us directly on WhatsApp at +90 549 325 6670
In Kenya, most customers prefer semi-automatic block making machines. We also have a lot of different machines in African regions.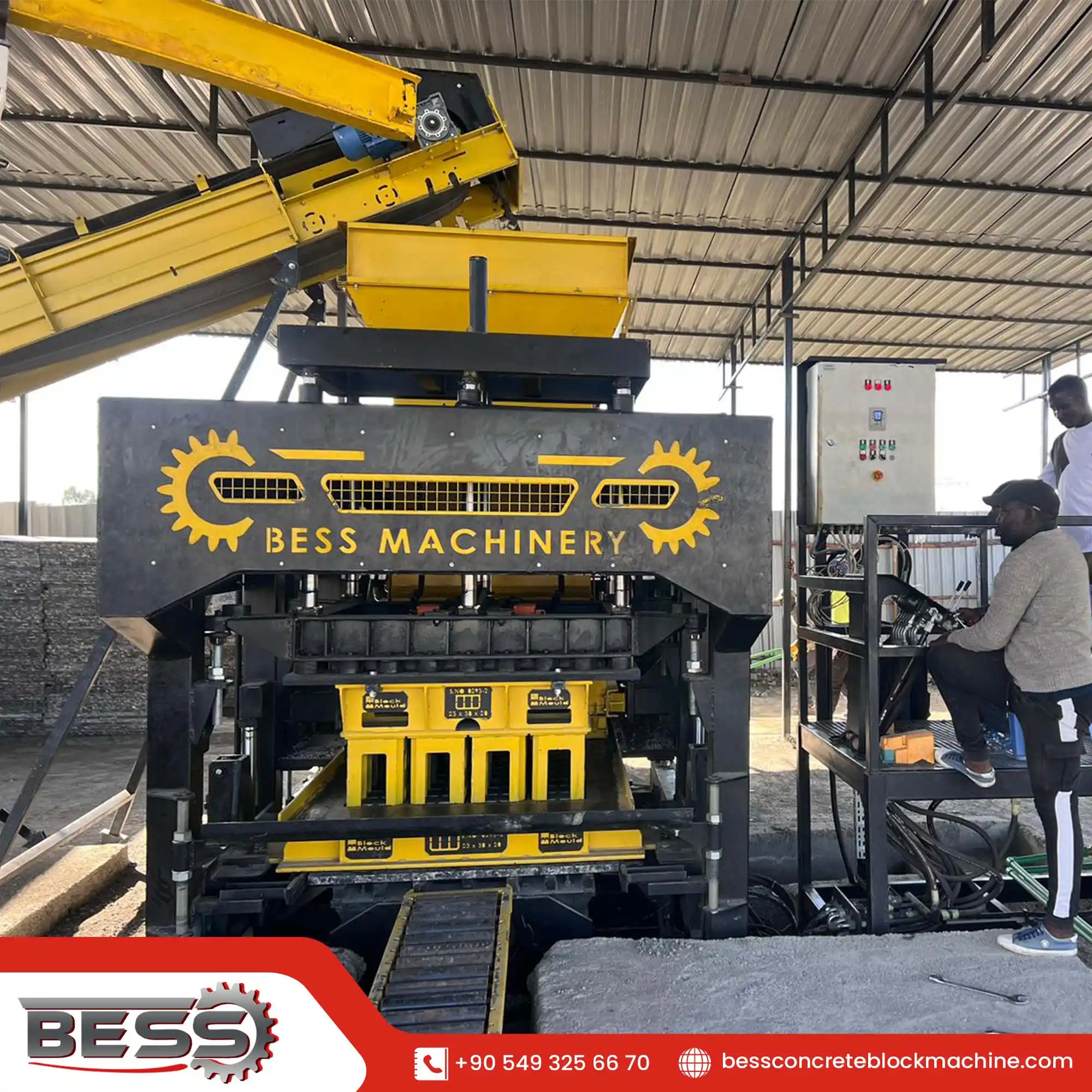 Kenya has its own port so we ship directly to Kenya and when the customer is ready for installation we will come to install the machine, do the commissioning, and test all the molds before handing it to the customer. The guarantee starts after the customer is satisfied with the training of the operators. The guarantee period is for 2 years and the service guarantee of the machine is for 5 years.
---
Conclusion
If you can't choose which machine is the best machine for your project and you need more information please consider the details below.
First, you need to choose the capacity. You need to consider your budget while choosing the capacity too. Because the bigger machines are more expensive.
the other important factor is the labor cost. if you are living in for example in African countries where labor cost is cheap, the best option for you is a semi-automatic machine.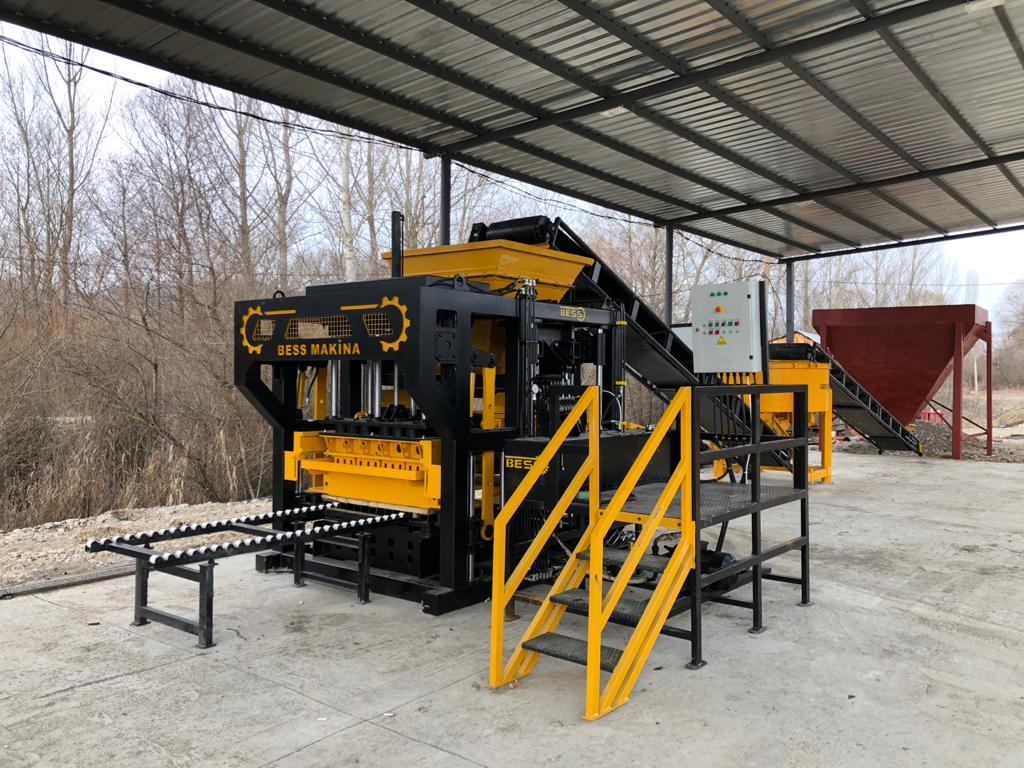 If you live in a country where labor costs and land are cheap, it is wiser to choose a semi-automatic machine. Here are some countries as examples: South Africa, Kenya, Ghana, Ethiopia, and Somalia.
If you are establishing your plant in a country with high labor costs and expensive land you need to choose an automatic block machine because it requires fewer workers and smaller land.
Do you still have questions? contact us: