As a leading global manufacturer of concrete block making machines and paving block making machines, we offer advanced, reasonable solutions and prices for any production requirements. We can provide a complete concrete block production plant. We also supply concrete batching plants and brick laying machines as well as their spare parts.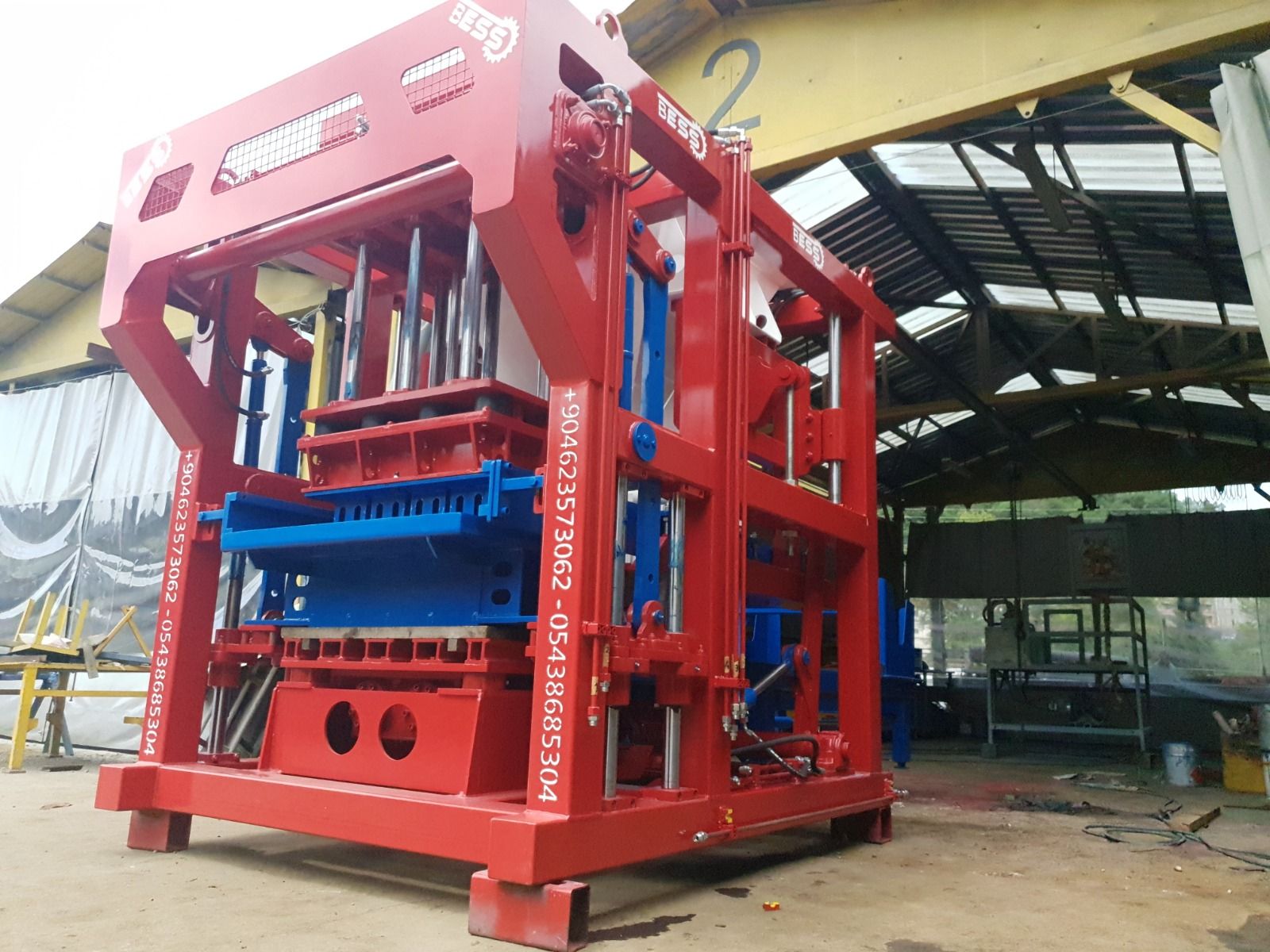 High-Quality Semi-Automatic Hollow Block And Paving Block Machine
---
Bess Concrete Block Machines prices are different depending on their model type and capacity. We are producing different types of Semi-Automatic, Automatic, and fully Automatic concrete block making machines.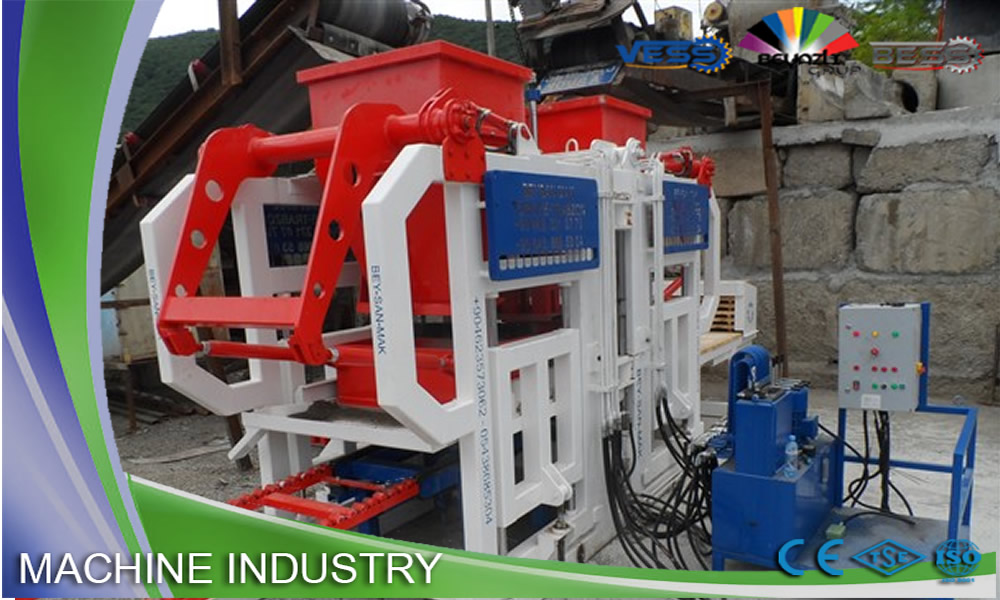 We are a manufacturing company located in Turkey, we always try to produce machines with premium quality. Our machines are manufactured by high standards for electric and hydraulic units and for all the different parts. It's the reason that our customers are able to use these machines for a long time without any issues and they can produce high-quality concrete products. The point is our machines can produce almost all kinds of concrete blocks.
Bess company also produces paver block machines with different capacities. their price is different based on many factors so the best way is to read the main article on paver block machine or contact us directly for an offer based on your needs.

Concrete Block Making Machine Price 2023
---
There are a few main factors that affect the total price of the concrete block making machine.
1. The capacity of the machine
2. The automation level of the machine
3. The equipment that you choose to come with the machine.
The table below shows the concrete block making machine price in 2023. If you need more information you can contact us, our contact details are available at the end of this article.
| | | | | | |
| --- | --- | --- | --- | --- | --- |
| Machine Name | Automation Level | Capacity For Blocks | Capacity For Paving Blocks | Installation | Price |
| PRS400 | Semi-Automatic | 4000 Pieces 20cmx40cmx20cm | 300 m² | Free | 61,540.00USD |
| PRS400 | Automatic | 4000 Pieces 20cmx40cmx20cm | 300 m² | Free | 75,900.00 USD |
| PRS600 | Semi-Automatic | 6000 Pieces 20cmx40cmx20cm | 400 m² | Free | 69,800.00 USD |
| PRS600 | Automatic | 6000 Pieces 20cmx40cmx20cm | 400 m² | Free | 81,570.00USD |
| PRS 800 | Semi-Automatic | 8000 Pieces 20cmx40cmx20cm | 550 m² | Free | 85,300.00 USD |
You can also visit our product page to access all the available machines.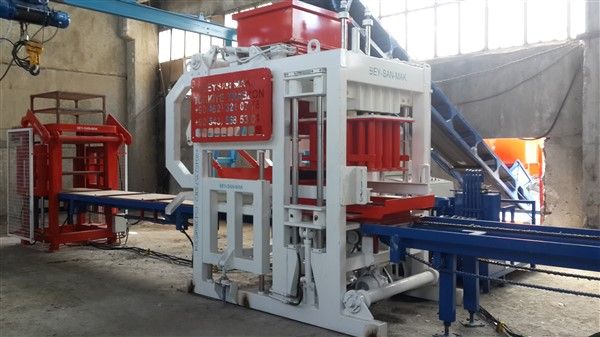 Concrete Block Machine Installation Sample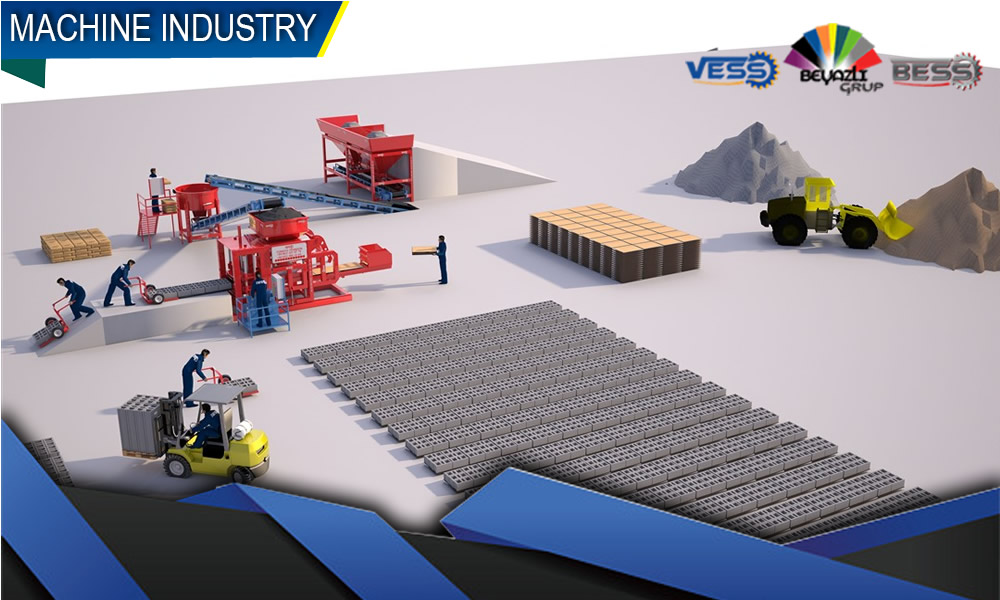 You are able to choose the most suitable block making machine according to your needs. Below you can read the necessary pieces of equipment which are used on the semi-automatic or automatic machines :
The extra hopper can be added to the single hopper machines

Single hopper machines also can produce paving blocks ( single-layer paving blocks)

By changing the mold, it's possible to produce different kinds of concrete products ( height must be between 5cm to 30cm )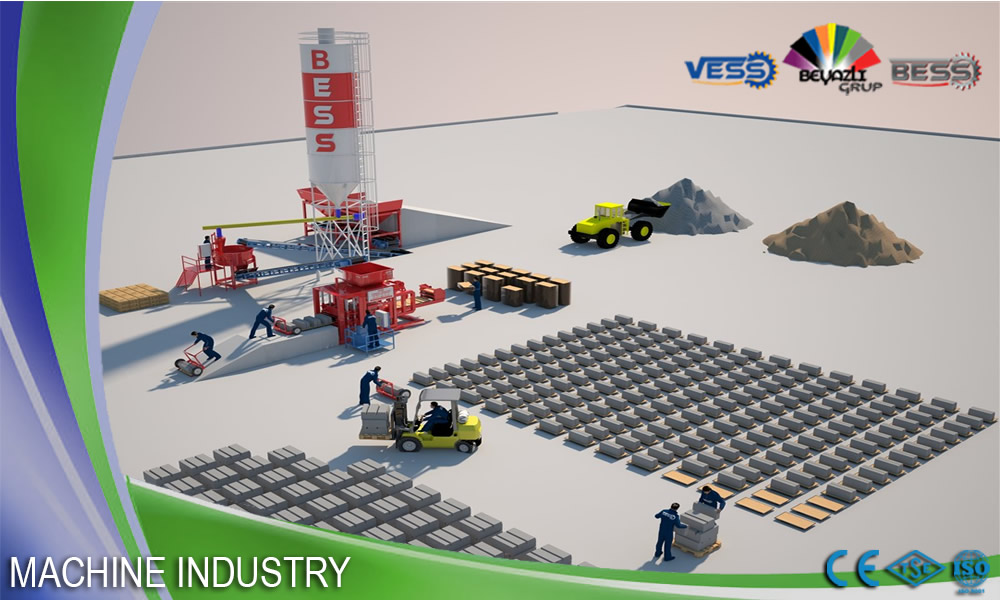 There are two options for the main pallet collecting system.

Possible to use manual handcarts for collecting the ready products or it can be operated by robots ( loader and unloader robots )

The main pressure system has high pressure and it causes to provide more resistant and tougher blocks. The standard pressure we use on our machines is higher than the international pressure standard.

Machines can be operated by an operator who stands at the operator's platform near the machine.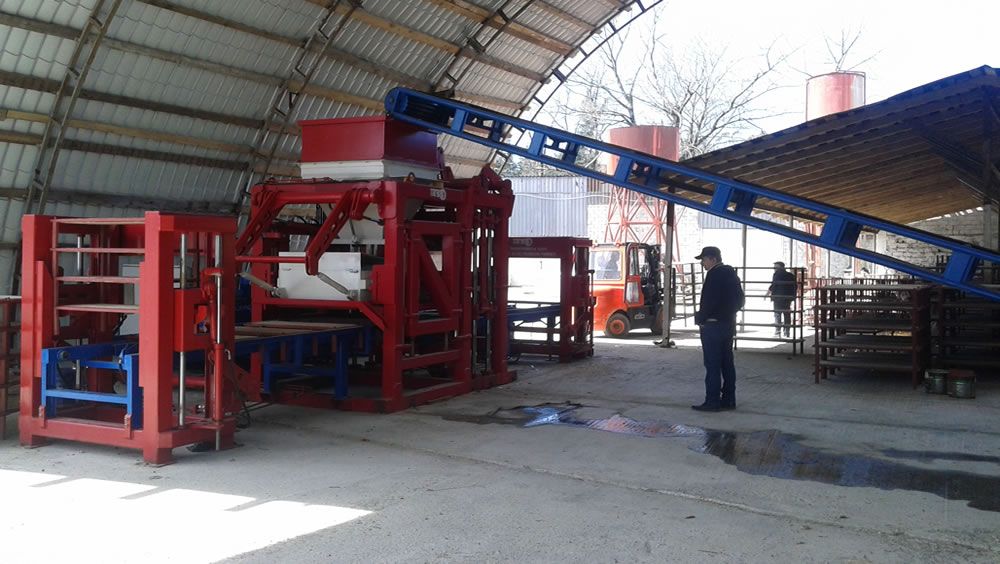 This development allows for modern and precise automation, moderate use of energy, and easy maintenance. The concrete block machines are equipped with an express mold change system together with automation that minimizes downtime when changing the product.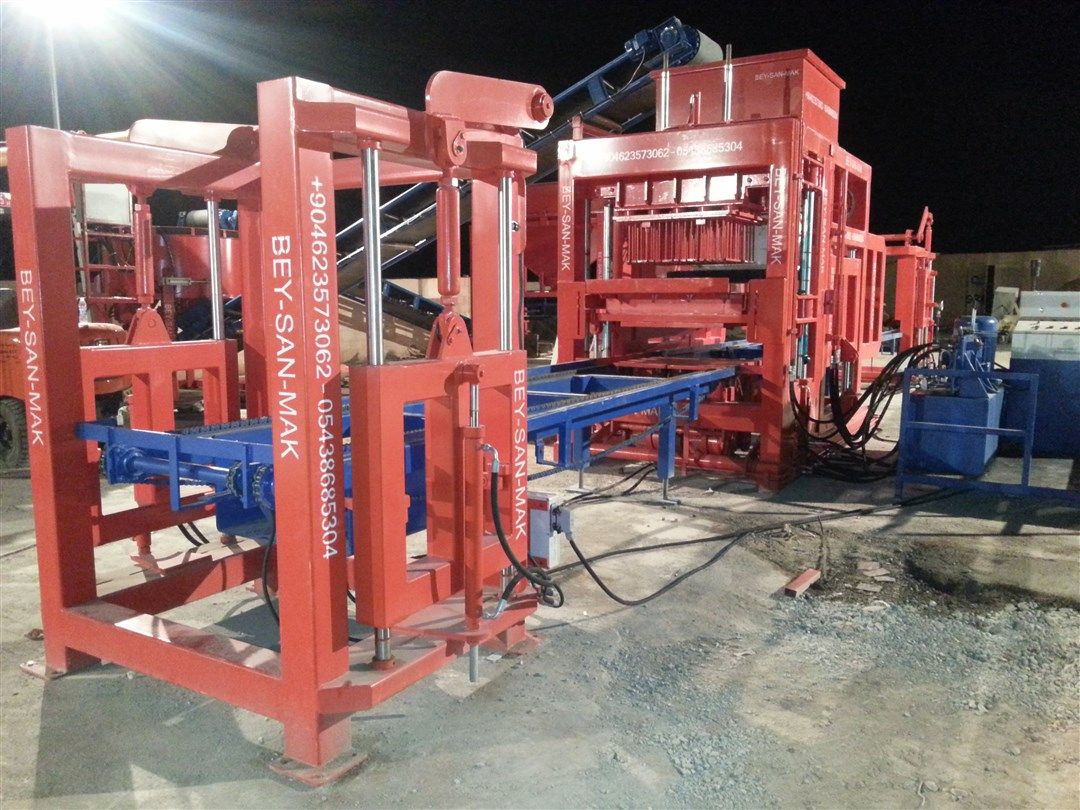 The quality of the products is much higher and the economy of the production line has improved drastically due to less energy consumption, minimal downtime, and less maintenance.
It is also possible to choose an automatic concrete block making machine if you are interested. Bess suggests this machine to different countries where labor cost is a little bit high compared to other countries.
Conclusion
---
If you can't choose which machine is the best machine for your project and you need more information please consider the details below.
First, you need to choose whether you need to produce double-layer paving blocks or not.
You can choose a single-hopper machine if you don't need double-layer paving blocks. more details about single-hopper machines are provided in the article hollow block making machine.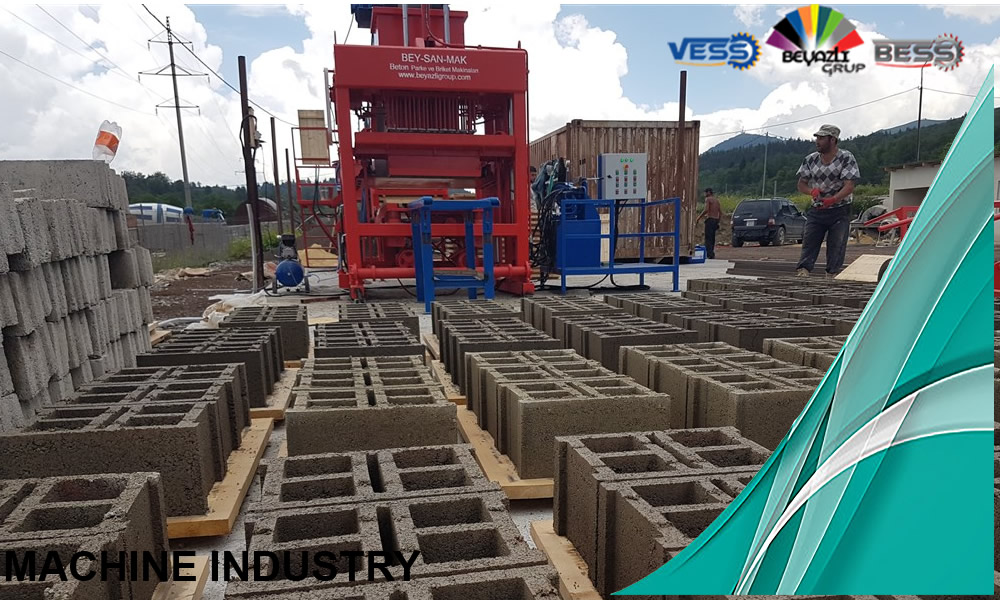 If you need to produce double-layer paving blocks due to market demand you need a paver block machine.
after choosing the number of hoppers, you need to decide whether you need a semi-automatic machine or an automatic machine. Here is the best tip for you.
If you live in a country where labor costs and land are cheap, it is wiser to choose a semi-automatic machine. Here are some countries as examples: South Africa, Kenya, Ghana, Ethiopia, and Somalia. These machines are called brick making machine in the African regions as well.
If you are establishing your plant in a country with high labor costs and expensive land you need to choose an automatic block machine because it requires fewer workers and smaller land.
Do you still have questions? contact us: