Hessam

Hits: 1924
Block Making Machine Made In Turkey
About Turkey
---
Turkey has a population of around 85 million. It is one of today's industrial countries and one of the important countries in exporting machines to other countries. Also, a lot of contractor companies have projects all over the world, especially in African countries.
These contractor companies are building hospitals, airports, shopping centers, schools, skyscrapers, and other construction projects.
For these projects, you need heavy machinery to produce concrete, concrete blocks, metal sheets, and other construction materials. heavy transportation equipment is also needed to deliver these materials to the sites.
Bess is one of the leading companies in producing machinery to produce concrete blocks, hollow blocks, curbstones, and paving blocks.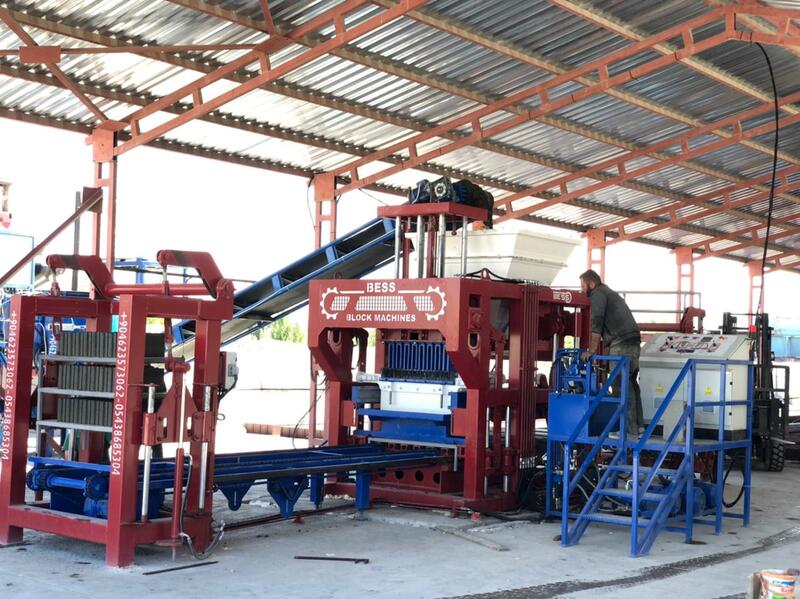 Block Making Machine Made In Turkey
---
Bess is one of the leading manufacturer companies producing concrete block machines, hollow block machines, paving block machines, and concrete batching plants.
We have installed more than 400 different machines in different countries including Ghana, Gabon, Ethiopia, Romania, Hungary, Somalia, Djibouti, Egypt, Ivory Coast, Saudi Arabia, Sierra Leone, and many other countries.
If you are wondering if we have machines in your country you can contact our English department for further information.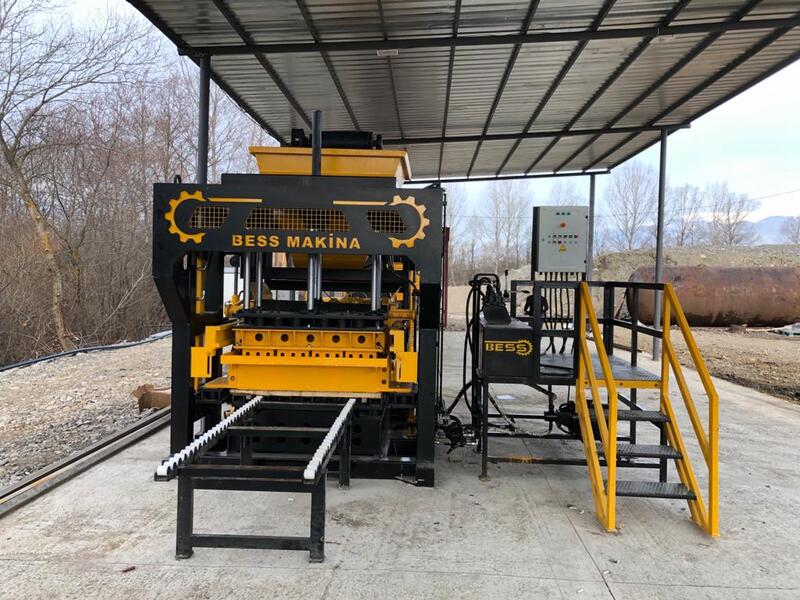 Bess uses premium quality raw materials to produce its machines and uses only German brand equipment for the electric and hydraulic panels. We provide 2 years of guarantee and five years of service guarantee for our customers.
The installation of the machine is also for free. We will send a technical team to install the machine, run test samples, and train your operators.
Bess produces different block making machines with different capacities and automation levels. Based on the country you want to install the machine, product types, and capacity you need, we offer different options.
We have semi-automatic and automatic machines ranging from 4000 to 10.000 capacities. We can change the equipment that you need with the machine based on your land and cement type.
Semi-automatic machines are mostly preferred by customers with a lower budget and also startups. Also for the customers that are investing in cities in which there are not many jobs available for the young people. they prefer to buy semi-automatic machines to provide more jobs for jobless people.
Below you can see our semi-automatic PRS400 block making machine installed in Georgia. For more videos, you can visit our youtube channel.
Some people prefer automatic machines. This is for the countries with higher labor costs and more expensive land. The main machine in automatic and semi-automatic are the same. the only difference is that two robots are added to the machine to take care of the pallets. they are called loader and unloader robots.
With these two robots, you can take care of the pallets by forklift. without these robots, you need to deliver the pallets one by one by handcarts.
Generally speaking, a block making machine made in Turkey is designed to produce different types of blocks by using mold. by changing the concrete block mold you can produce hollow blocks, solid blocks, paving blocks, and curbstones. If you have a custom-made block with a special design we can also manufacture the mold for you.
Conclusion
---
If you need any further details or you have any questions you can contact us anytime. We will help you find the best solution for your plant. We have the experience of installing more than 400 block making plants in different countries. We always try to have premium quality with the most economic price.