Block Maker Machine
---
A block maker machine is a machine that produces concrete blocks using vibration and pressure. For pressure, the hydraulic system is used and for vibration, electric vibrators are used.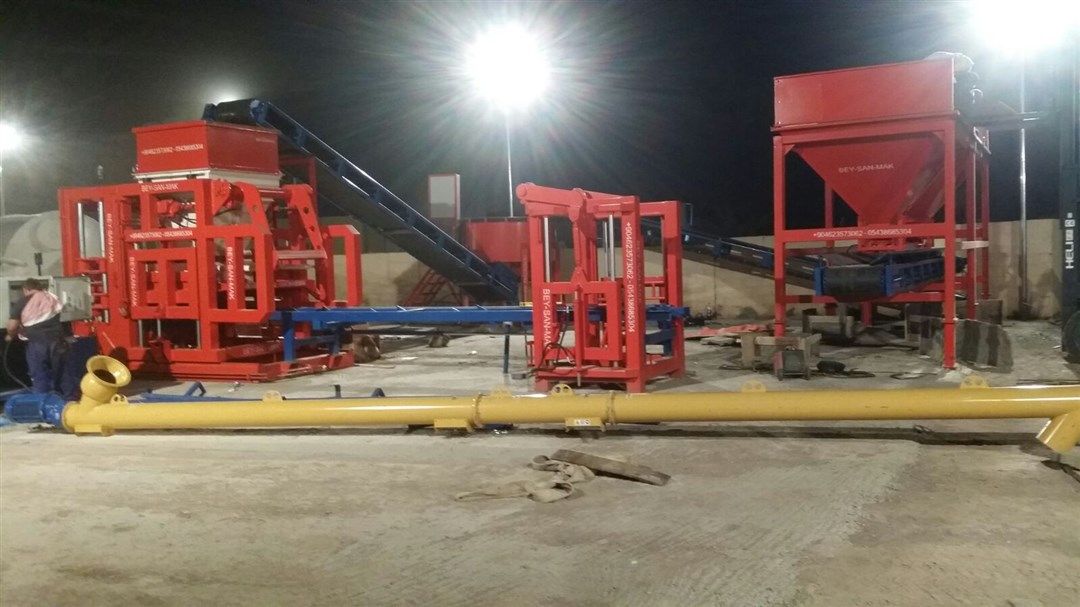 There are different brands of block making machines with different automation levels different working systems, different qualities, and different prices. Block maker machines are so popular nowadays due to the high production capacity they have and also the different products that they can produce.
This is a sample machine for our products. We installed it in Algeria a few weeks ago. you can contact us to see if we have any plants in your country as well.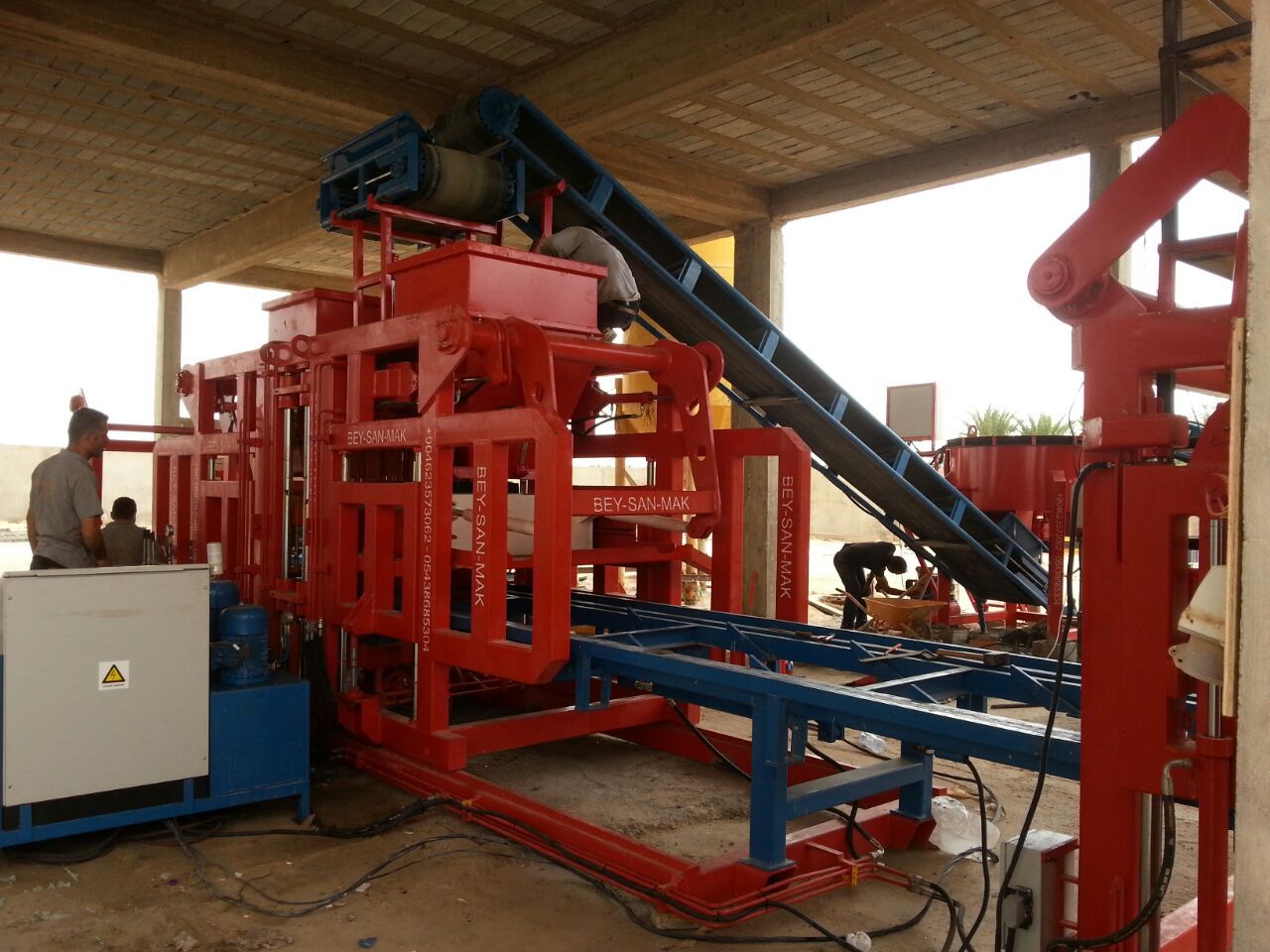 Choosing a block making machine is not a simple job and there are a lot of details you need to consider when choosing a machine.
As mentioned before the block machine has different types of products. This machine can produce any shape with a height between 5cm to 30cm. To be more specific the block making machine can produce:
1. Hollow blocks
2. Paving blocks
3. Curbstones
4. Styrofoam concrete blocks
5. Hollow floor blocks
6. Roof gutters
7. Interlocking blocks with different sizes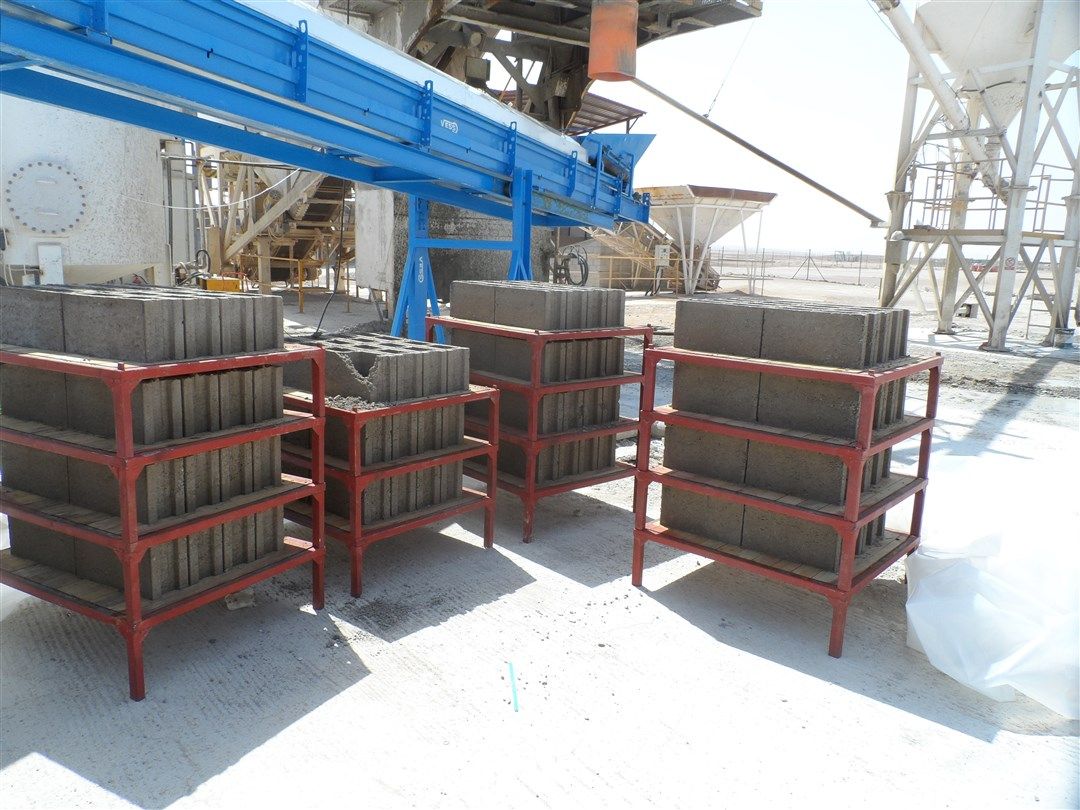 You can also read articles on how to produce paving blocks and hollow concrete blocks as a reference for your concrete block production plant.
There are more than 300 molds available for Bess block maker machines. Bess also produces concrete molds for any brand of block making machines. ST-52 metal sheets are used to produce our concrete block molds and by using CNC machines and advanced technology hardening process we offer premium quality concrete molds. We also offer Hardoax metal as an optional choice for the molds.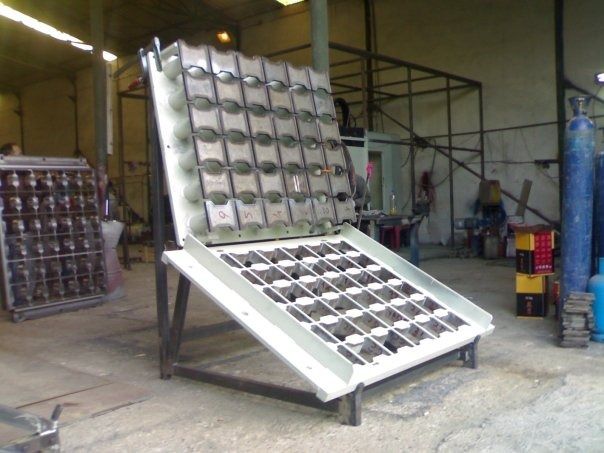 Bess concrete molds also have an 80.000 press guarantee.
You can check the Bess concrete block mold gallery to see the different options that we have.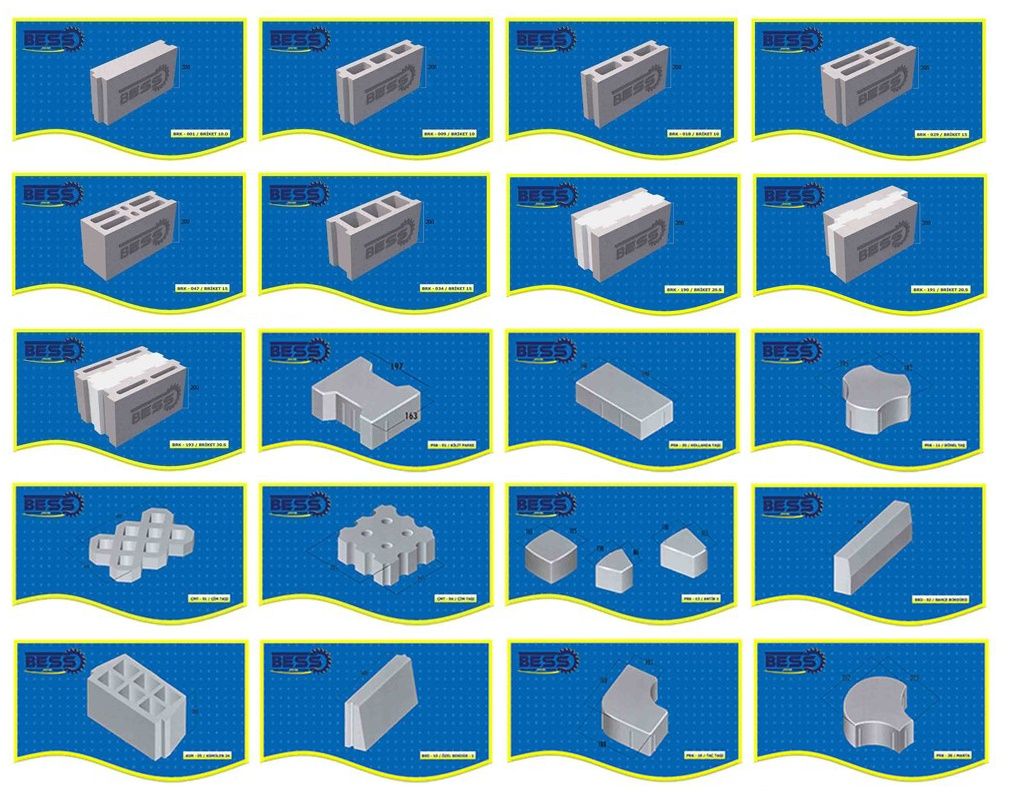 The Best Block Maker Machine For Your Country
---
Generally, there are two types of block maker machines:
1. Mobile brick-making machines are also called bricklaying machines.
2. Stationary block making machines.
In this article, we are focused on the second type. Stationary block maker machines produce the concrete blocks on pallets. To produce the products if you need an operator to run the machine then the machine is called a semi-automatic or automatic block-making machine. But if the machine is operated automatically then it is called a fully automatic block making machine.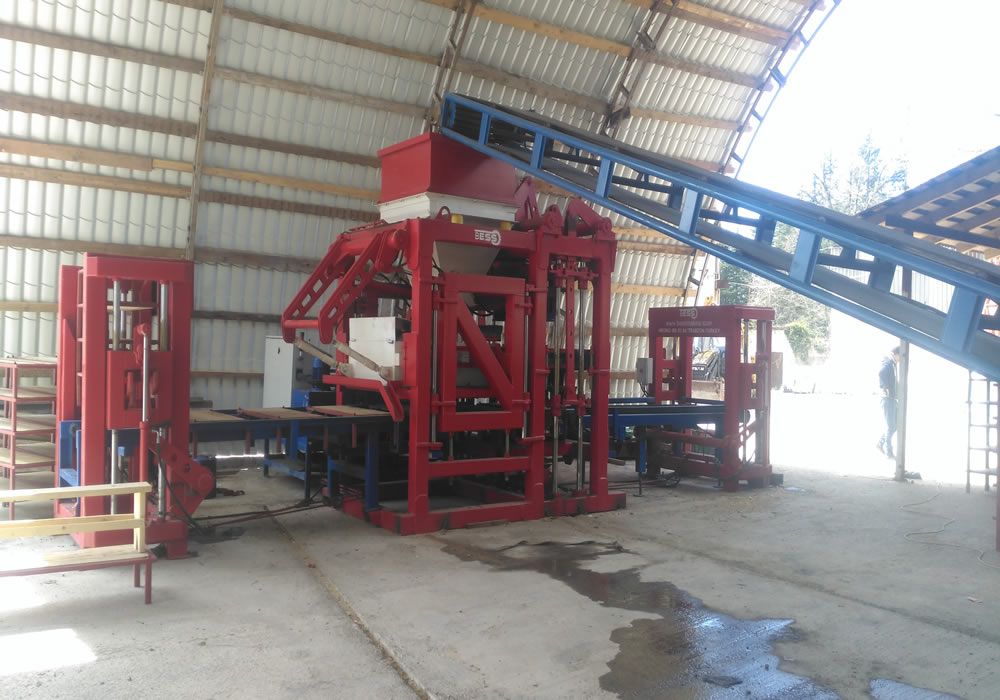 Semi-automatic block making machines are usually preferred in countries with low labor costs because the machine needs more workers, but the machine is cheaper than the other options. If you live in Kenya, Uganda, Ghana, Ethiopia, or Somalia you would like to buy a semi-automatic block maker machine.
If you are living in the United Kingdom, Canada, Australia, New Zealand, France, Hungary, Saudi Arabia, Egypt, Norway, or UAE you would like to buy an automatic or fully automatic machine because it needs fewer workers for your plant and most of the process is done automatically by the machine itself.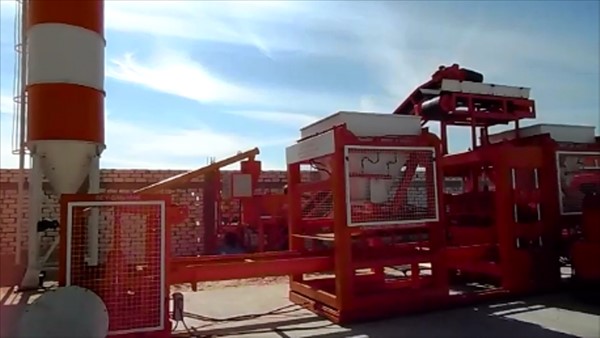 It is true that fully automatic machines are more expensive than the other options but the advantages far outweigh the price.
Block Maker Machine Capacity
---
Block maker machines are produced in different capacities.
First, we need to learn what capacity means. The capacity of a block making machine means how many standard concrete blocks the machine can produce in one press.
A standard concrete block means a hollow concrete block with dimensions of 20cm in width, 40cm in length, and 20cm in height.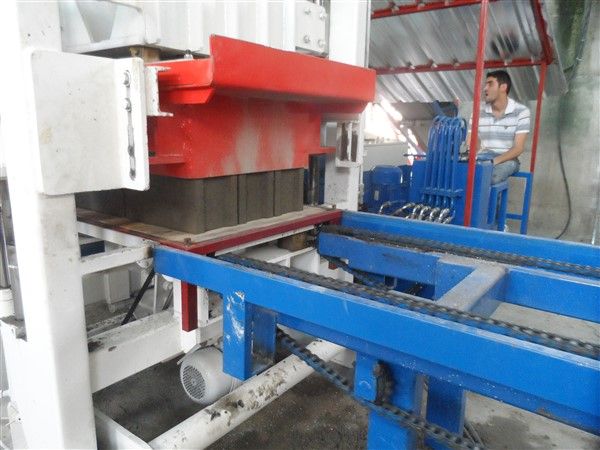 The smallest machine produces 4 hollow blocks in one press. But this is usually to talk about the size of the machine. The machine that produces 4 hollow blocks at a time is called a size 4 machine, but what is the daily capacity of this machine?
To learn this we need to know how many presses the machine can do in one hour. Bess block maker machines are advanced technology machines and can handle 100 - 120 presses in one hour. So with some math, the capacity of the block making machine is 4000 hollow blocks in an eight-hour shift.
What about the capacity of the machine when producing other concrete blocks?
Below is a table that shows 3 different machines with different capacity details:
Block Maker Machine Capacity in an Eight-Hour Shift

Machine Name

20cm Concrete Block

15cm Concrete Block

10cm Concrete Block

Paving Block

Curbstone

PRS 400

4000

6000

8000

300 M²

1000

PRS 600

6000

8000

12000

400 M²

2000

PRS 800

8000

12000

16000

550 M²

2000
Block Maker Machine Production Process
---
First, you need to prepare your site with cement, water, pallets, and aggregate. Bess company offers free installation for your block maker machine when you buy from us.
When your machine is installed you need to fill the aggregate hopper with the aggregate, prepare the water system up to the mixer and if you are using a cement silo you need to fill it as well. If you don't have a cement silo then the cement is added to the mixer manually. The equipment like cement silo depends on your machine and project budget but they are not necessary.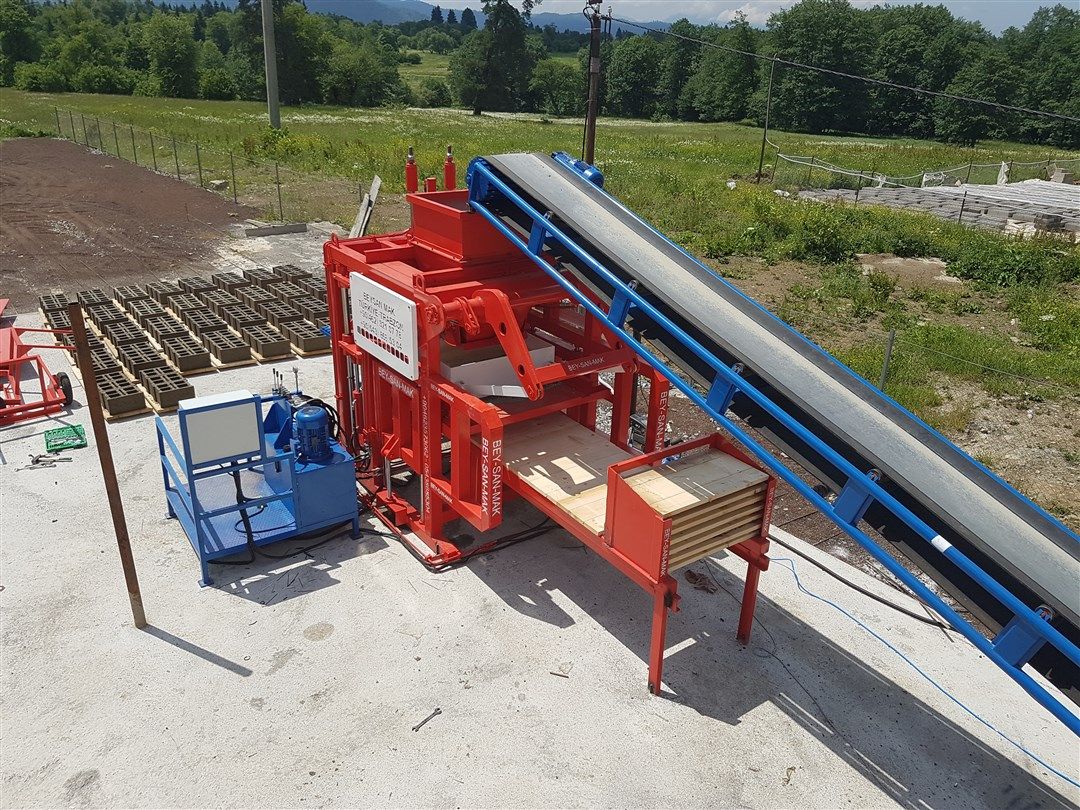 After the preparations, you can run your machine and start the block making production. The concrete blocks are produced on pallets, you normally need 1000 pallets for an eight-hour shift. After the concrete blocks are pressed with the machine they are taken to the curing area where they are left to dry up. Usually, they are watered every five hours to have high-quality paving blocks.
Transferring the pallets to the curing area can be manual and by handcarts or automatic with forklifts. This depends on the budget of your project.
Below you can see how an automatic block maker machine works. for semi-automatic and fully automatic videos please check the Bess youtube channel.

There is also another type of block making machine that has double hoppers. It is called a paving block machine.
Block Maker Machine Price
---
Talking about the price, Bess offers different machines based on your project budget. The smallest stationary block maker machine that we have can is 37250 US dollars. The biggest machines that we have is also around one million US dollars. We can offer different machines within this range to our customers.
Bess also offers free installation of your machine in your plant and also training your operators on how to use the machine free of charge.
Below you can see a short price list:
| | | | |
| --- | --- | --- | --- |
| Machine Name | Automatic Level | Installation Commissioning And Traning | Price |
| PRS 400 | Semi-Automatic | Included | 49360 USD |
| PRS 600 | Automatic | Included | 78890 USD |
High-Quality Block Maker machine
---
The quality of your block making machine is so important because you need a machine that you can rely on and it doesn't fall to fault all the time.
Bess only uses German brands Siemens for electric parts and Bosch Rexton for the hydraulic parts. With premium quality raw materials used to manufacture the machine, Bess block maker machines won't break down so easily.
You can read more about our quality in other articles like brick making machine or concrete block making machine.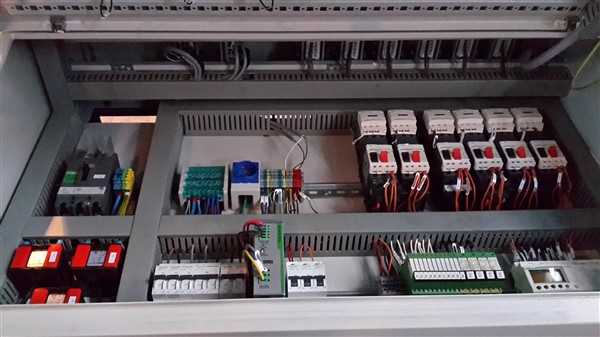 Conclusion
---
With higher capacity machines you can earn more money so it is wise to choose a high capacity machine with only the necessary equipment for the production line and in the future, you can buy the other equipment and have a fully automatic block making machine.
Bess offers a concrete block manufacturing plan based on your country and your project free of charge. Contact us to get the best offer.