In order to manufacture concrete blocks such as hollow block, paving interlock block, curbstone (or Kerbstone) etc. it is obviously necessary to have a concrete block machine. The process for manufacturing concrete block is fully automatic. However, depending on the market you can have semi-automatic concrete block machine (also called manual concrete block machine) or fully automatic concrete blocks making machine. Still, you will probably notice a considerable difference in the raw materials and molds used by every manufacturer. This is another topic! We will not talk about those dissimilarities in molds but instead the different types of concrete block making machines you will undoubtedly find on the market.
1. How to choose a cement block making machine price?
If you search "cement block machine for sale" in an engine like Google, you will probably have millions of result. That will almost be the same number of result if you have search "block machine price list" or "solid block making machine price" instead. It will not be easy for you to choose the best website and then buy a machine that suits you.
''If you want to buy a concrete block machine just contact Mr. TOURE +90 549 325 6670 or Bu e-Posta adresi istenmeyen posta engelleyicileri tarafından korunuyor. Görüntülemek için JavaScript etkinleştirilmelidir.''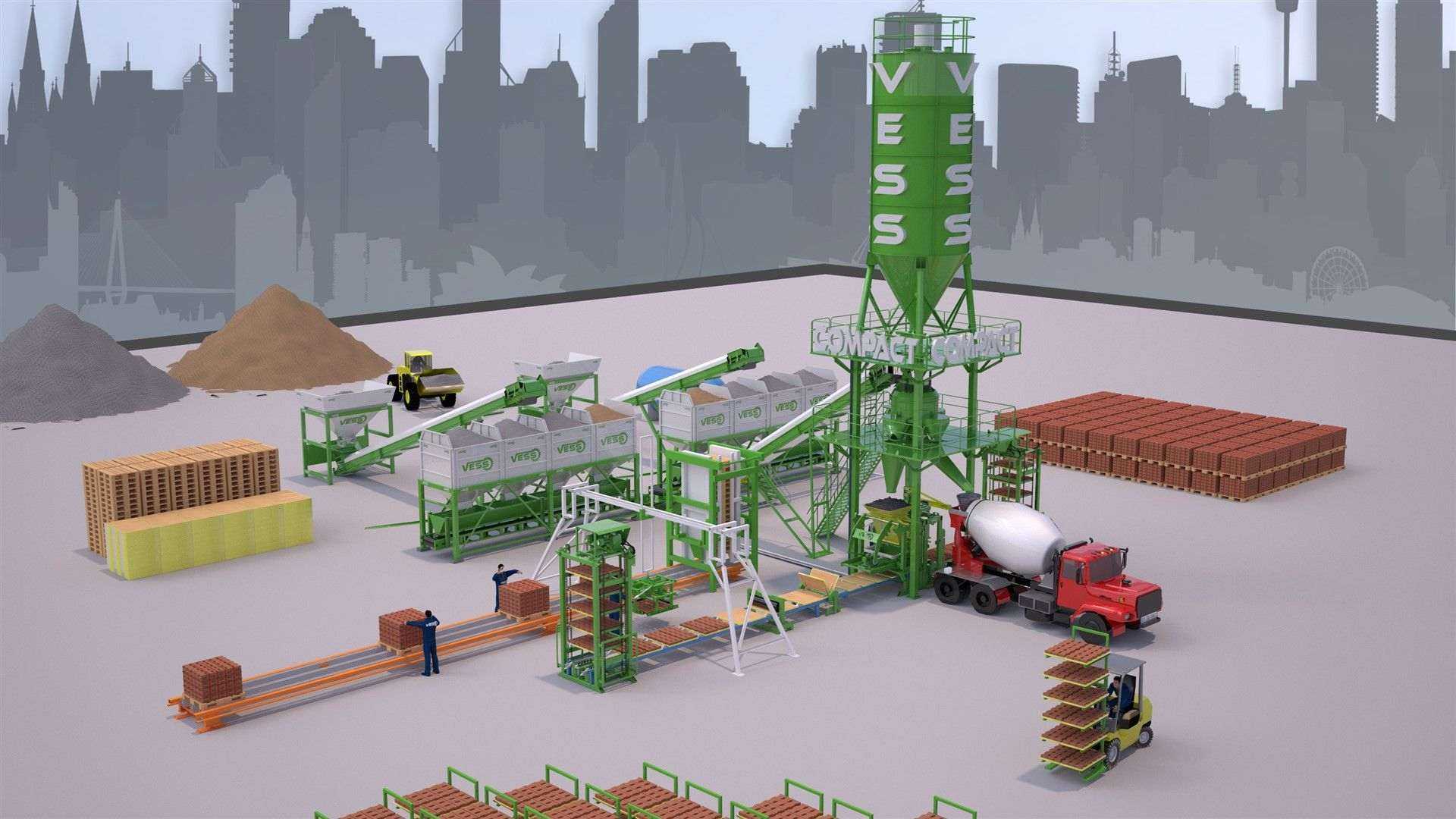 Every customer (or concrete block manufacturer) should be taking into consideration some questions before buying a concrete block machine:
Is this machine reliable, robust and solid enough to produce quality blocks?
Does the machine have all the features required for producing different types of concrete blocks?
What are the prices and discount available?
Do we have alternative and cost-effective concrete block machine with the same features?
Concrete blocks are manufactured in required shape and sizes and these may be solid or hollow blocks. A paver is a block made of stone or concrete used for paving the roadway or backyard of our houses. If you have sufficient and reliable answers to these questions, you will make the best choice of a cement block making machine that produces hollow blocks, paving interlock blocks, curbstones, and many other types of concrete block. The next article will be about the different types of concrete blocks.
According to our study, the hollow block making machine price in India or China is not very different from the price of other manufacturers in Turkey. The quality or features of these machines are sometimes not suitable for some countries in Asia or Africa regarding the differences in climate. Our company BEYAZLI GROUP manufactures concrete block machines not only for Turkey but also for all the countries over the world. Some features of our concrete block machines:
Paving block, hollow block, solid block and curbstones machines
Quality of Made in Turkey
Reliable Machines
Solid Machines
Robust Machines
Best Quality Machines.
Some customers are looking for used concrete block making machine for sale. Customers are willing to buy this type of machines generally for some economic reasons. Most of the customers do not assume the fact that they do not have enough money. In this case, BEYAZLI GROUP can provide you a used concrete block-making machine with two years of warranty.
2. Technology used in the concrete block machine
The technology used for the manufacture of our concrete block machine meets European standards. The technological part of the machines is generally similar to Siemens technologies because we are using some Siemens equipment. The use of the latest technology on these concrete block machines has made a difference in terms of quality. A very high power heat engine allows a vibration frequency of more than 4500 rpm. The format of the blocks or pavers depends on the choice of customers. The concrete block machine has the possibility to produce blocks with a size between 2 cm and 160 cm. The machine produces between 4 and 72 blocks in a single press. Our technology allows the machine to produce not only pavers but also different types of concrete block such as:
The concrete hollow blocks (or bricks) like stretcher block, corner block, pillar block, jamb block, partition block, lintel block, frogged brick block, bull nose block…
Kerbstone or Curbstones
Standard Core-Fill Block
Column Block
Slump Block
Retaining-Wall Block
garden borders (curbstones like),
and the slabs for the construction of the buildings.
This technology allows you to produce all these types of concrete blocks in different color and pattern. If you are looking for a concrete block machine for sale, you can visit our products on the website. After purchasing the machine, we deliver three molds to the customer depending on his or her choice.
3. Description of the production area of a cement block machine
The Compact concrete block machine is a multi-use cement block machine and ready mix concrete plant (concrete batching plant) used for the manufacture of brick, cinder blocks, curb stones, pavers and miscellaneous. It is equipped with various systems (semi-automatic, automatic and full automatic according to the customer's request). The equipment is delivered to the customer after the signature of the official contract. No additional costs are included after the purchase apart from the installation space that the client will have to build. At least 1,500 m2 is required for production, drying and storage. The roof is not obligatory but 1/3 of the production space must be covered with concrete. The customer has the choice to add the additional equipment or to reduce it according to his choice. Below is the operation of the paver. This description could be different depending on the cement block machine you a planning to buy. You can see the different types of machine by visiting our products page.
4. How to build the backyard of your house with paving stones?
When you want to build the backyard of your house or your garden, it is better to work with a landscape architect (not a building architect) and a designer to scheme a landscaping plan. These professionals will know how to create the perfect project and design for your outdoor environment taking into account your environment size, your lifestyle, and your budget. Landscaping is a significant investment but may have a very long life (10 years or even more) if you choose the best quality of concrete blocks. It is therefore important to make informed choices to be comfortable with your decisions for many years. A well thought out landscaping plan can help you avoid unplanned additions and especially inconvenience. Before meeting your landscape designer, it would be better to make a list of priorities and details to get started.
For more information about our concrete block making machines (or cement block machine) please, contact us by Email: Bu e-Posta adresi istenmeyen posta engelleyicileri tarafından korunuyor. Görüntülemek için JavaScript etkinleştirilmelidir..