Algerian Customer has signed the contract related to hollow block machine
---
Beyazli Group has been specialized in producing and marketing of Hollow Block and Paving Block Machines for nearly 10 years, our main products include Concrete Block Making Machine, Hollow Block Making Machine, Paving Block Making Machines with different type and quality Semi-Automatic and Automatic machines, our machines gained a high reputation in the industry, which attracts a large number of customers to visit our company, this time the customers come from Algeria, due to the demands for Brick Making Machine, they searched for us on the internet, through detailed communication with our online salesperson, they have certain understanding of our company and products, for further cooperation, they come to visit our company for deeper understanding.



Algerian customer visiting our concrete block machine manufacturing factory
---
the high-quality products and service, abundant company qualification and reputation, excellent industry development prospects are the main charm to attract the customers to visit. The general manager on behalf of the company extended a warm welcome to the visit of Aljazaier customers. The Aljazeera customers visited our factory production area accompanied by the department heads, under the guidance of relevant technician, the customers conducted a field test, the customers were full of praise for the superb performance of our machines! Our company leader and related workers made detailed answers to various questions raised by customers, rich professional knowledge and good workability also make a profound impression on customers.
The accompanying personnel introduced in detail the production process, type of mold used by the machine, using the effect of our company's main products and some related knowledge. The customers were deeply impressed by the favorable working environment, orderly production process, strict quality control, harmonious working atmosphere, diligent staff, and they made in-depth discussion with our company senior management about the further cooperation, hoping to achieve win-win developments in the future cooperative project.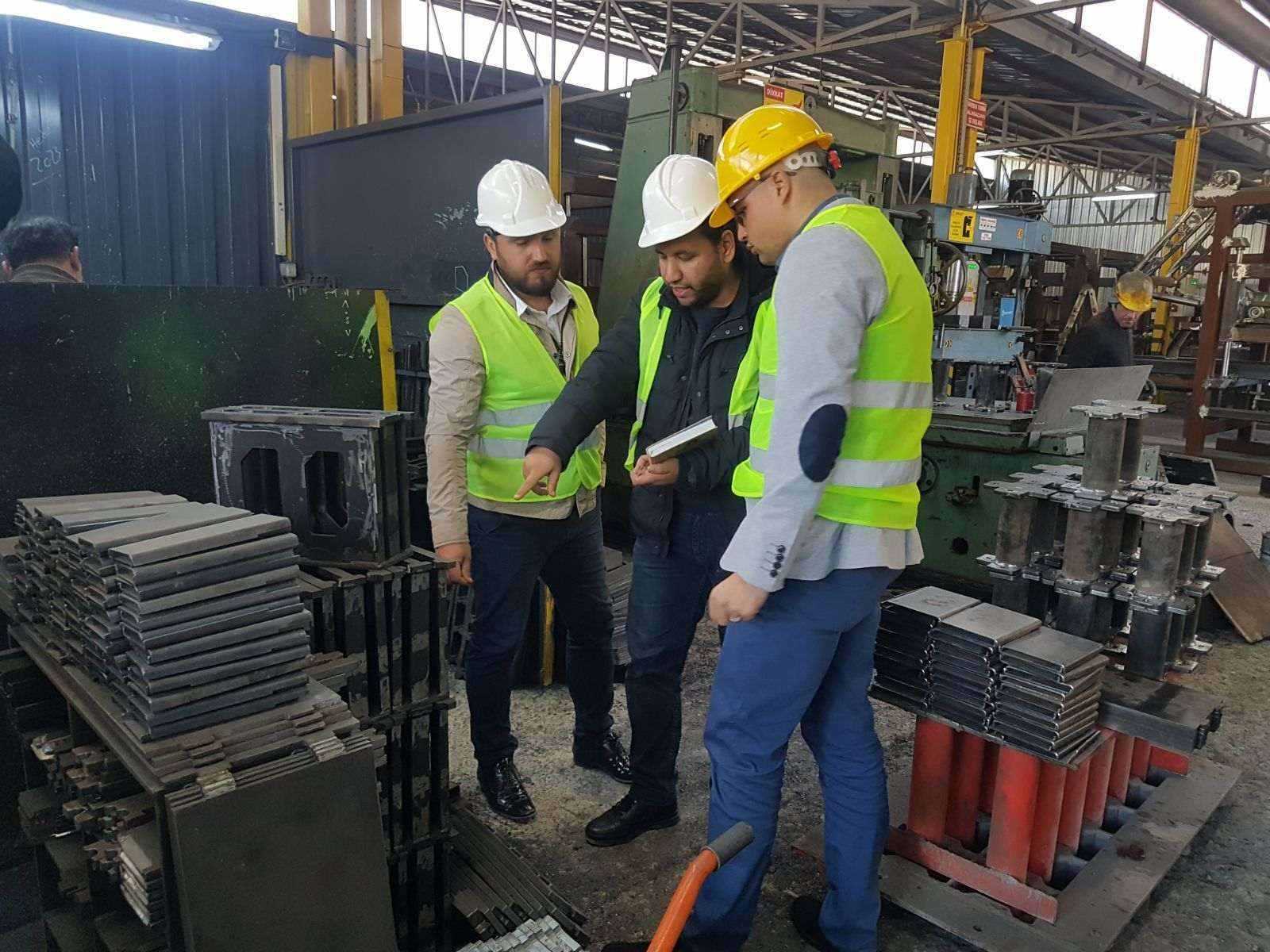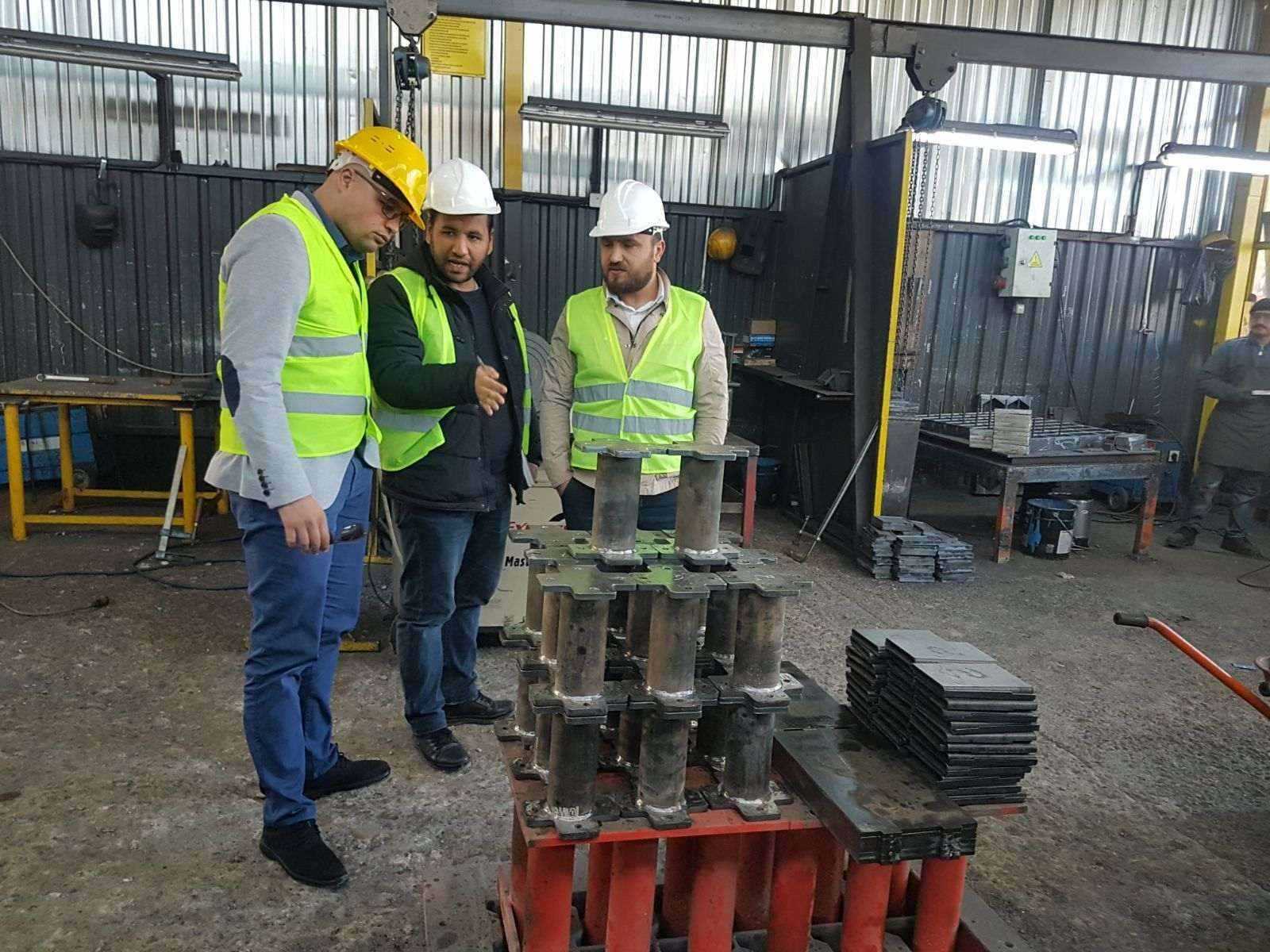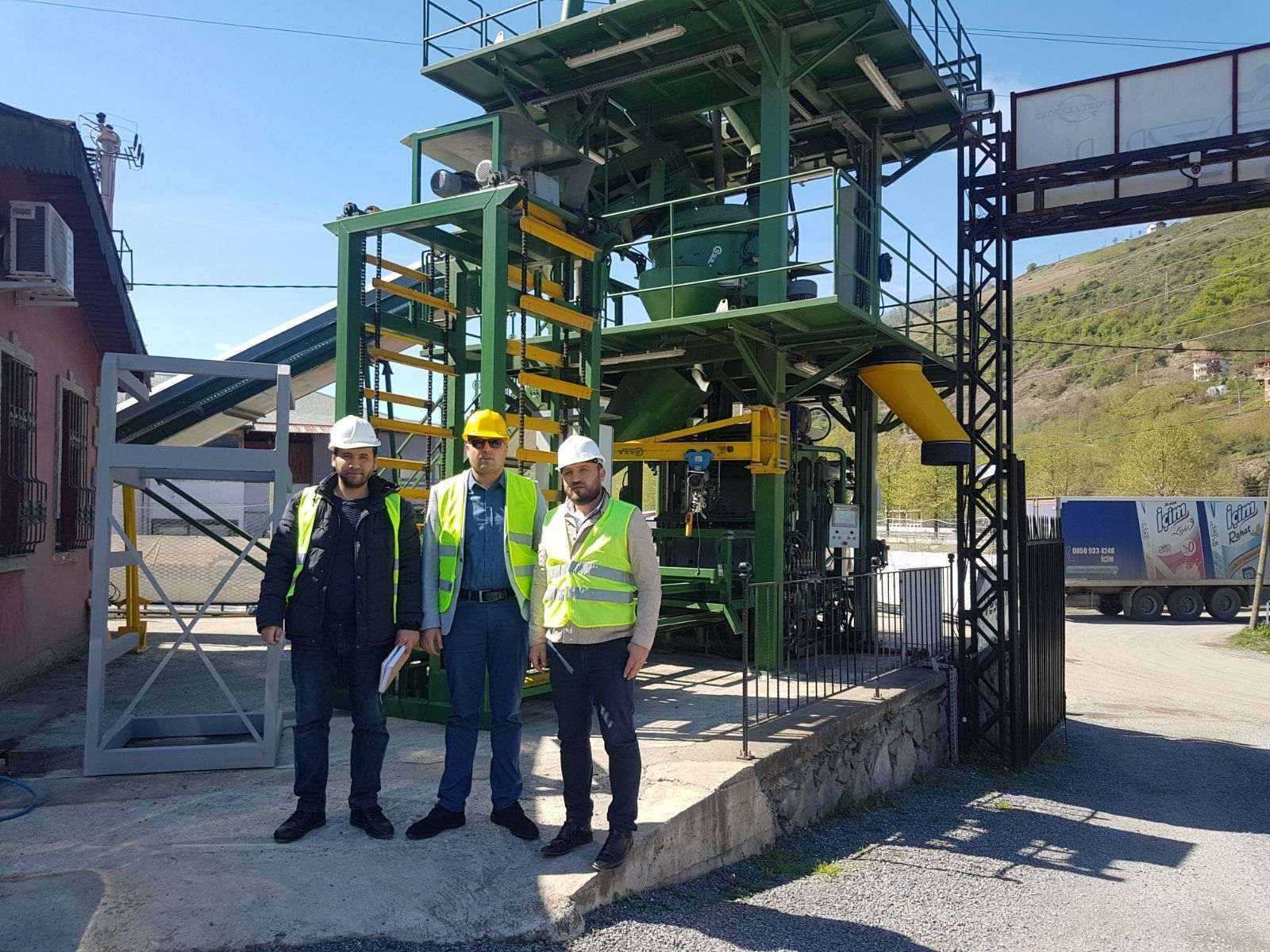 Concrete block machines in Algeria
---
The quality and features of our machines are suitable for all the countries including Aljazair. Hollow block and paving block machine (both automatic and semi-automatic) are manufactured in Turkey and delivered to Aljazair.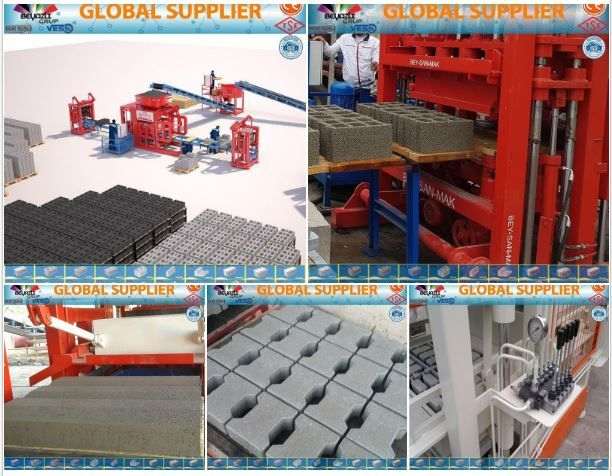 Hollow Block Making Machine - 6.000 hollow blocks 15 cm width per day
Paving Block making Machine - 300 m2 paving blocks per day
Curbstone Making Machine - 1000 curbstone 700 cm length per day
This hollow block machine produces not only hollow blocks but also paving blocks, cement brick. We are a Worldwide Concrete Hollow Brick Block And Paving Block Making Machine manufacturer. The factory is in the city of Trabzon. You can have a hollow block machine, manual hollow block making machine or semi-automatic hollow block machine for sale. The concrete blocks making machine prices can change depending on the daily production capacity. We offer used hollow block machine sales as well. Their prices are cheaper compared to other hollow block making machine price.