How To Expand A Startup Concrete Hollow Block Manufacturing Business
The growth of the building and construction industry is driving the global concrete hollow block and brick manufacturing market.
The need for new housing units to serve the residential needs of the growing population in developing nations is stoking demand for concrete hollow blocks and paving blocks. A concrete block or hollow block which is primarily used as a building material in the construction of walls is less susceptible to damage and provides insulation as well. Hollow blocks are typically made of cement, sand, and other raw materials and are used as a building material in the construction industry.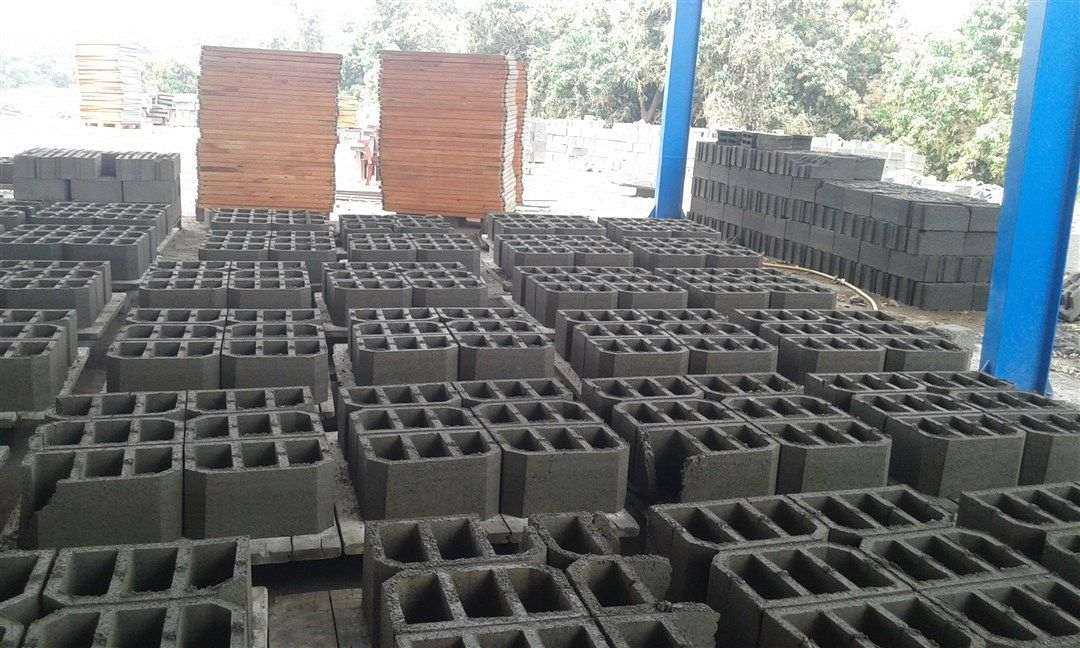 In several countries, direct investments in manufacturing and construction sectors have led to a significant expansion of the concrete block, hollow block, and paving block manufacturing market in recent years.
Growth and expansion are key goals for most business owners and entrepreneurs. But how can you expand your business in today's lackluster and slow-growth economy? Here I am Introducing you to some points that can help you to expand your current concrete hollow block Manufacturing Business.
---
Establish Another Hollow Block Plant
This might not be your best choice for business expansion, but it's listed first here because that's what often comes to mind first for so many entrepreneurs considering expansion. Physical expansion isn't always the best growth answer without careful research and planning, below offer you the following tips for anyone considering another location:
Make sure you're maintaining a consistent bottom-line profit and that you've shown steady growth over the past few years.

Look at the trends, both economic and consumer, for indications on your company's staying power.

Make sure your administrative systems and management team are extraordinary. You'll need them to get a new location up and running.

Prepare a complete business plan for a new location.

Determine where and how you will obtain financing.

Choose your location based on what is best for your business, not your wallet.
Consider that you can also buy a paver block machine instead of a hollow block machine.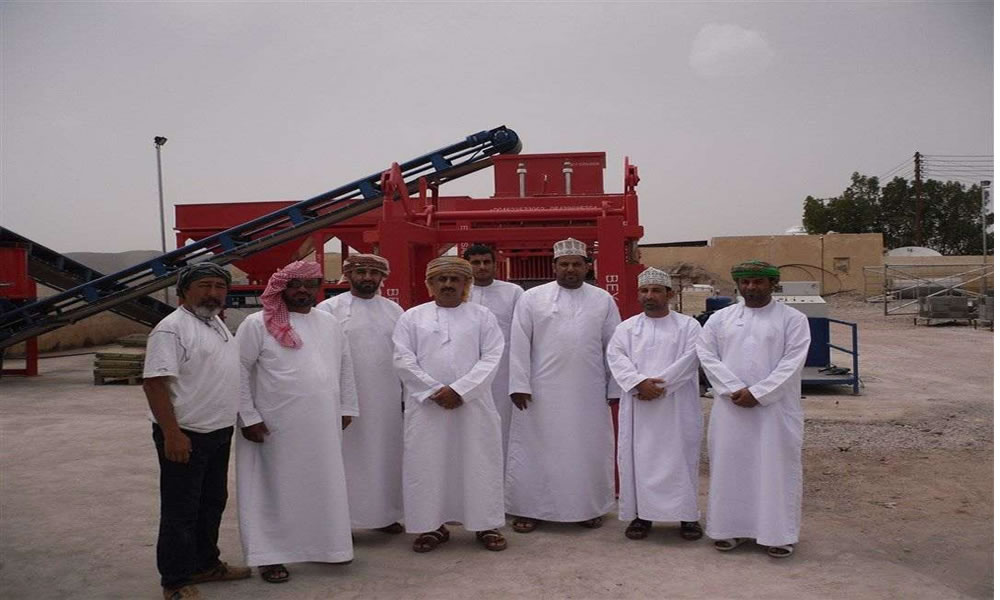 ---
Marketing Strategy And Sales Strategy
Before choosing a location for your concrete hollow block manufacturing plant conduct a thorough market survey and feasible studies in order to penetrate the available market in and around your area. you need to have detailed information and data that able you to utilize the structure of your business to attract the number of customers you want to attract per time.
Below sharing you following sales and marketing approach to win customers over;
Introduce your hollow block manufacturing company by sending introductory letters alongside your brochure to construction companies, and key stakeholders in and around your region area.

Ensure that you manufacture different sizes of hollow blocks or paving blocks.

Check your market for kinds of hollow blocks and paving blocks that are mostly used in your region constructions.

Make use of attractive handbills to create awareness and also to give directions to your factory

Position your signage/flex banners in strategic places around your area and other places that you target for your business.

Create a loyalty plan that will enable you to reward your regular customers

List your business and products on yellow pages' ads (local directories)

advertise on the internet to promote your business

Engage in direct marketing and sales

Encourage the use of Word of mouth marketing (referrals)

Join local chambers of commerce and industries with the aim of networking and marketing your products.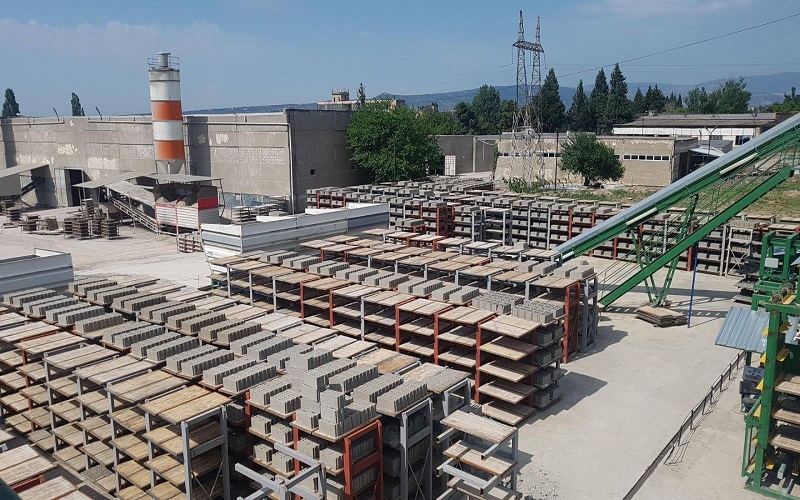 Despite the fact that your hollow block manufacturing company is well located, you can still go ahead to intensify publicity for the business.
As a matter of fact, publicity and advertising strategy are not enough for winning customers over but to effectively communicate your brand. Here are the platforms to intend leveraging on to promote and advertise your hollow block manufacturing business:
Place adverts on community-based newspapers, radio, and TV stations

Encourage the use of word of mouth publicity from your loyal customers

Leverage the internet and social media platforms like YouTube, Instagram, Facebook, Twitter, LinkedIn, and other platforms to promote your business.

Distribute your fliers and handbills in target areas in and around our neighborhood

Make your hollow block manufacturing company online, you need to have a website that gives information about your business, products that you are producing, pictures of hollow blocks, and the size that you have.

Advertise your hollow block manufacturing company on your official website and employ strategies that will help you pull traffic to the site

Brand all your official cars and trucks and ensure that all your staff members and management staff wear your branded shirt or cap at regular intervals.
Pricing Strategy
Aside from quality, pricing is one of the key factors that gives leverage to a hollow block manufacturing company, it is normal for clients to go to places where they can get cement bricks, hollow blocks, or paving blocks at cheaper prices which is why big players in the industry will always attract loads of clients.
be ensure that the prices and quality of all the products that you manufacture are competitive with what is obtainable amongst hollow block manufacturing companies within your level.
Payment Options
The payment policy adopted by your company should be all-inclusive because there are different customers that prefer different payment options as it suits them but at the same time, you will ensure that you abide by the financial rules and regulations of your government.
Here are the payment options that you can make available to your hollow block buyers:
Payment via bank transfer

Payment with cash

Payment via credit cards / Point of Sale Machines (POS Machines)

Payment via online bank transfer

Payment via check

Payment via mobile money transfer

Payment via bank draft
License your product
This can be an effective, low-cost growth medium, particularly if you can have a service product or branded product license, this is the best way to minimize the risk of losing control of your service or product.
Upgrade your system
If you are producing hollow blocks with manual brick making machines or low-quality machines make sure to get a high-quality machine and also you can upgrade to new technology if you have enough budget.
---
Concrete Hollow Block Making Machine Video
In this video you can see the working process of a concrete block making machine, this is a high-quality concrete block maker machine that produces 4000 concrete blocks in 8 hours and also 300 m2 paver blocks.
The brand name of this machine is VESS ECO4.1 this is the best machine for starting your first concrete block-making business. For more information about this machine, you can contact us on the below-shared number.
Below you can see our happy customers that are using this machine and we have shipped and installed it for them.
OUR INSTALLED CONCRETE HOLLOW BLOCK MACHINE
| | | |
| --- | --- | --- |
| | | |
| Installed Block Making Machine In Mali | Installed Block Making Machine In Gabon | Installed Block Making Machine in Russia |
---
CONTACT OUR SALES REPRESENTATIVE
You can have your
Hollow Block machine or Paving Block Machines in whatever city you are living in.
We have received many customers of Hollow Block machine And Paving Block Machine from different countries and we have installed our machines successfully.