Paving Blocks
---
Paving blocks can be found almost everywhere. This special material is very popular and day by day this popularity rises. Paving blocks are produced by paving block machines. The paths paved with this material stand out among the urban landscape. This special construction product is totally great for private homes, cottages, businesses, and government buildings. In addition, paving blocks can be used to improve the area around private houses, etc.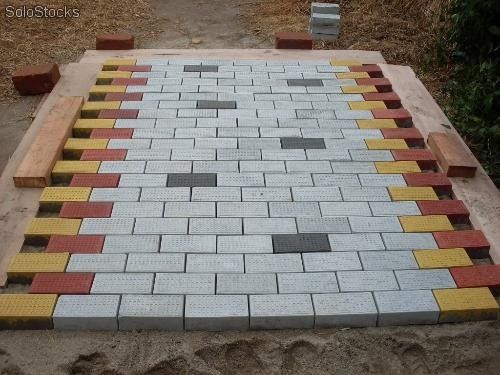 Also if you need an asphalt plant and you are looking for a trusted company you can contact Lyroad Company. they have high quality with good service. The paving block also called an interlocking paving block is commonly used as a decorative method for creating pavements or hardstandings. The main benefit of pavings over other materials is that individual blocks can later be lifted up and replaced.
Interlocking concrete paving blocks are highly used in a number of countries as a specialized problem-solving technique for providing pavement in areas where conventional types of construction are less durable due to many operational and environmental constraints.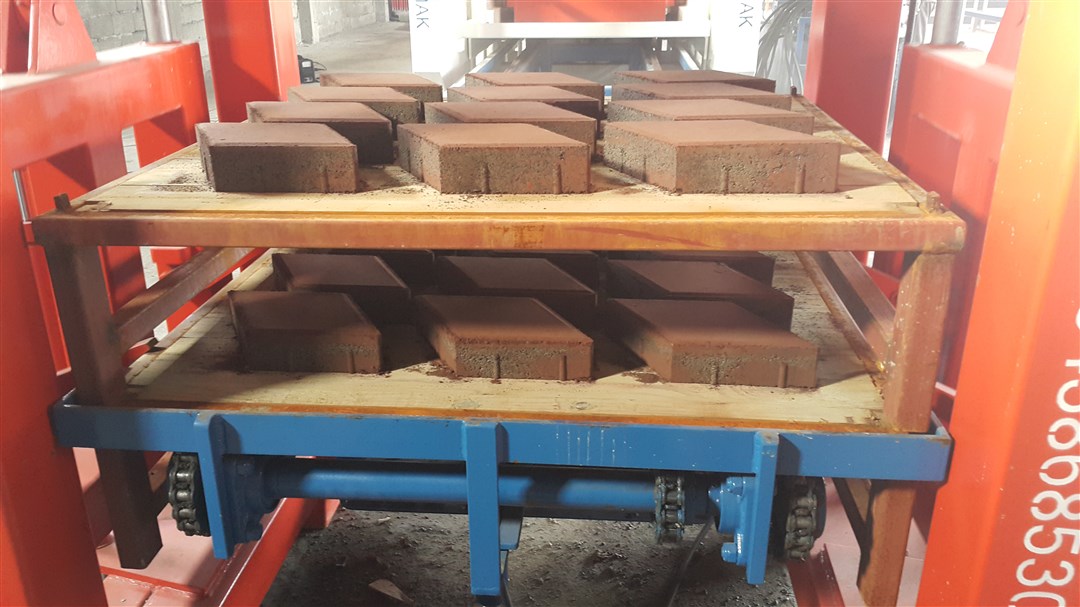 These days not also in our country but also everywhere all around the world, construction is developing rapidly. With 18 years of experience, product design and development, and expert staff, Beyazli Group designed and started manufacturing high-quality concrete paving block machines or interlocking brick machinesto produce high-quality paving blocks to meet our customers' demands.
In order to produce high-quality paving blocks, it is necessary to purchase a paving block machine. At Bess company, we produce different types of machines including concrete paving block machines, hollow block machines, curbstone making machines and etc.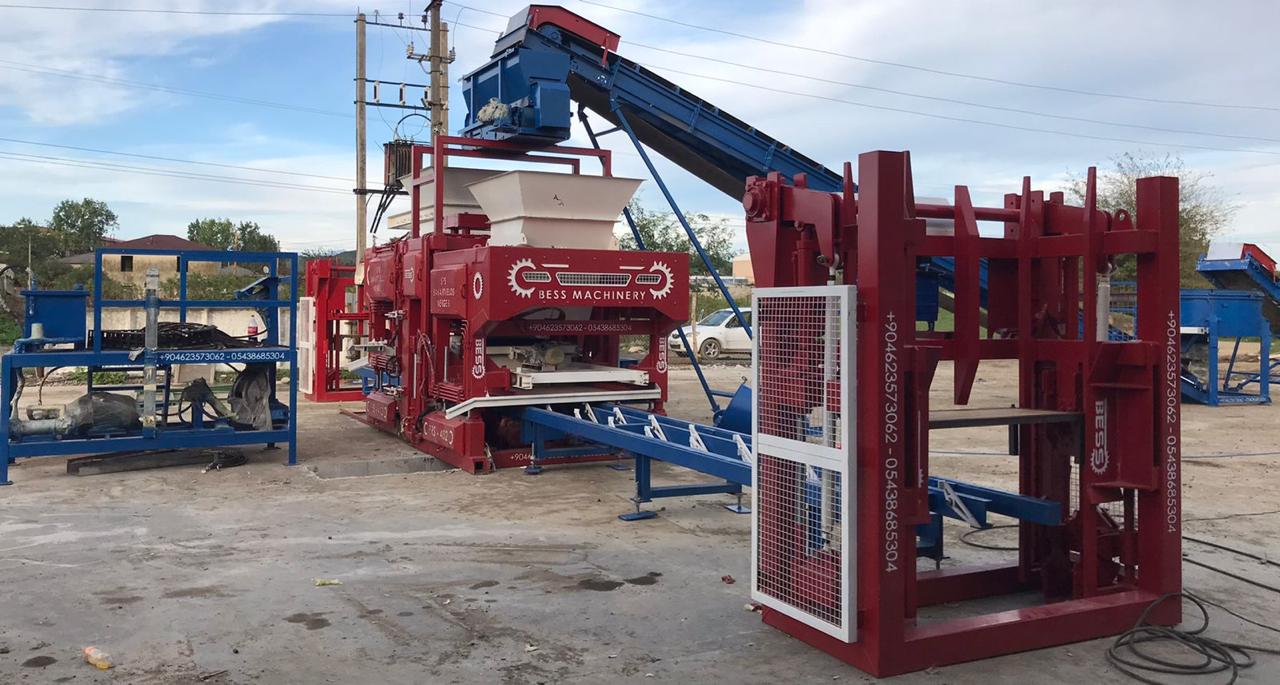 Quality Factors Of The Concrete Paving Block
---
* Automation level of production.
* The material is produced on an industrial scale.
* Double-layer paving blocks increase their strength and resistance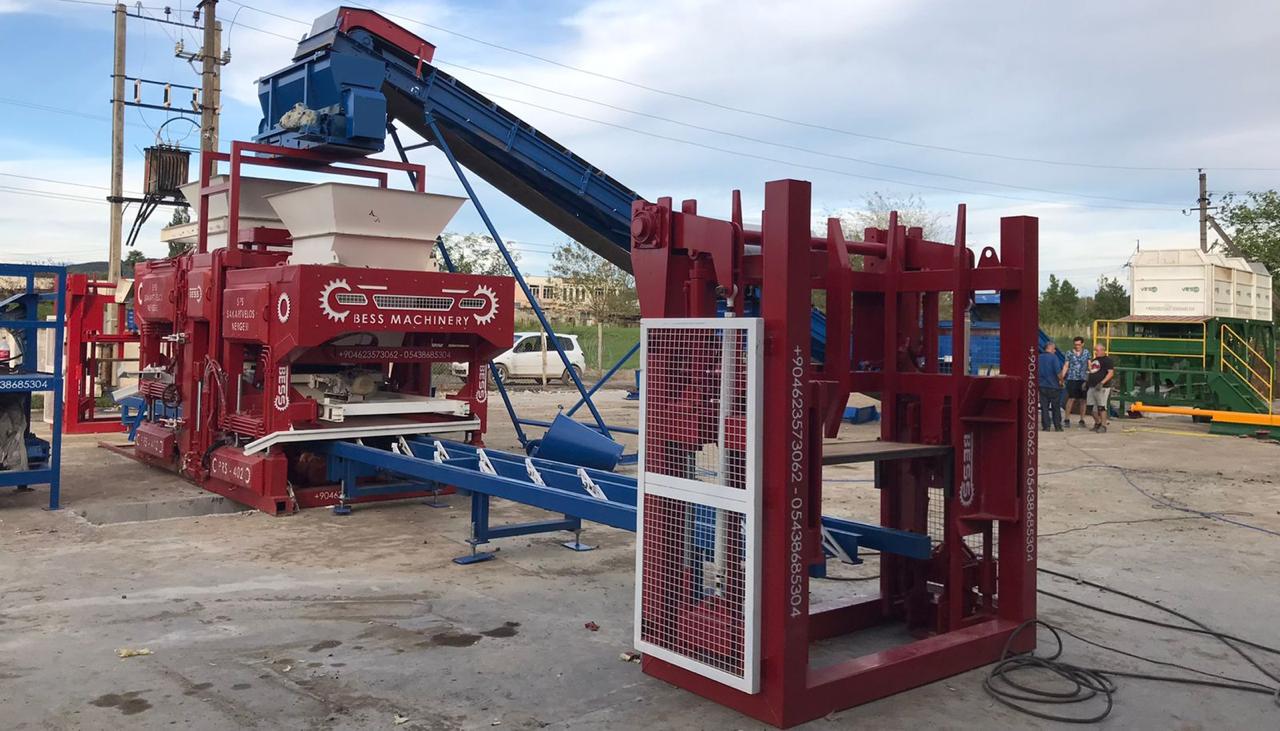 * Accuracy: Special computer programs which are used for paving block machines precisely comply with the specified proportions and produce the highest quality material.
* Long service life. The paving blocks that are produced by paving block machines can serve a long time without any problems.
* The price of paving blocks is low compared to other materials
* There is a wide variety of colors. With the support of a second aggregate hopper, concrete paving block machines can produce different color pavers.
* The paving block is manufactured using vibration and press, these paving blocks are preferred for construction.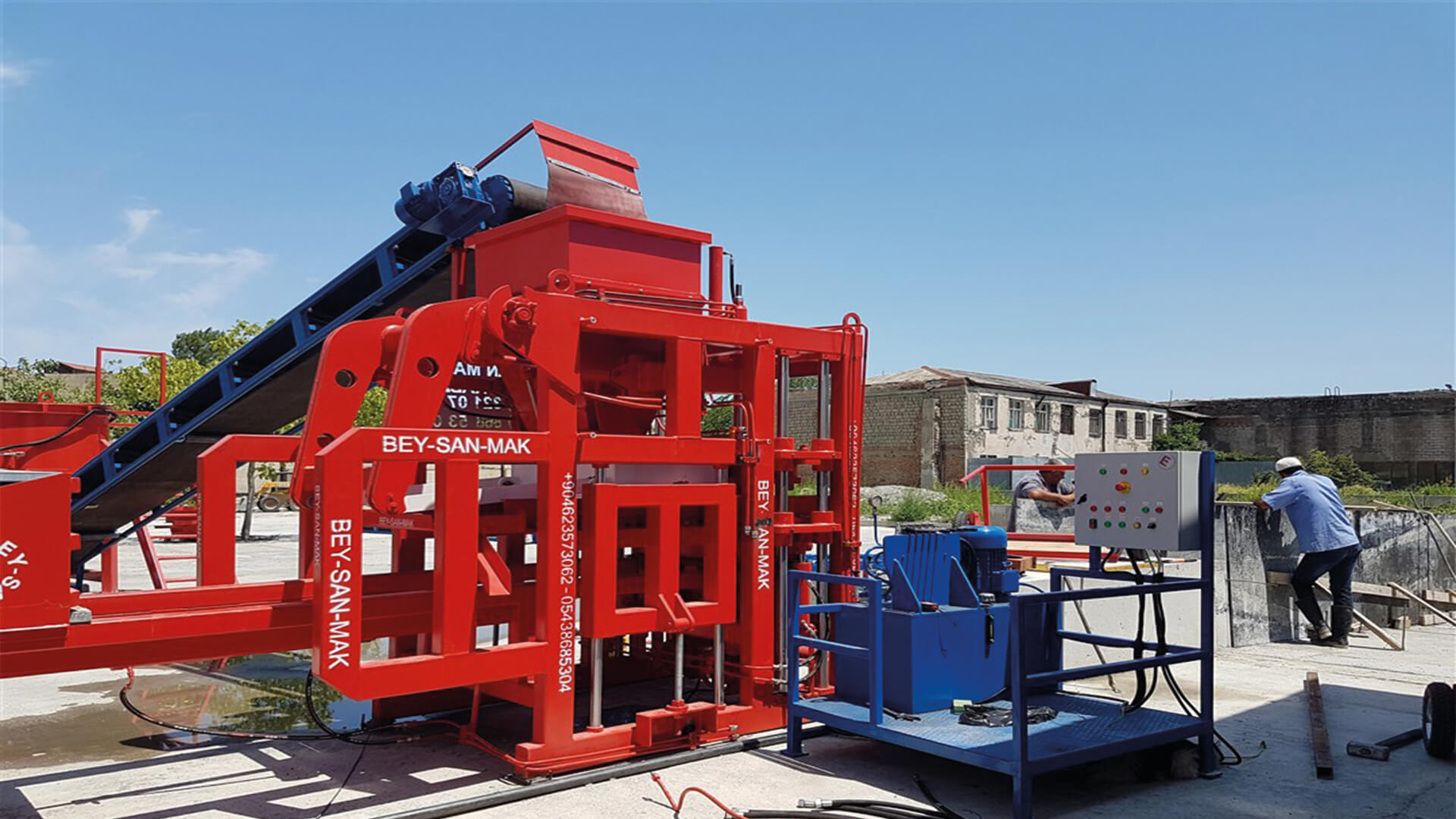 Double Layer Paving Blocks
---
The basic form of the paving block comes from the single hopper machine also known as the hollow block machine. It is possible to produce paving blocks and hollow blocks with the same machine, all you need to do is to change the mold. But to produce paver blocks with different colors you need to apply color pigments to the whole block.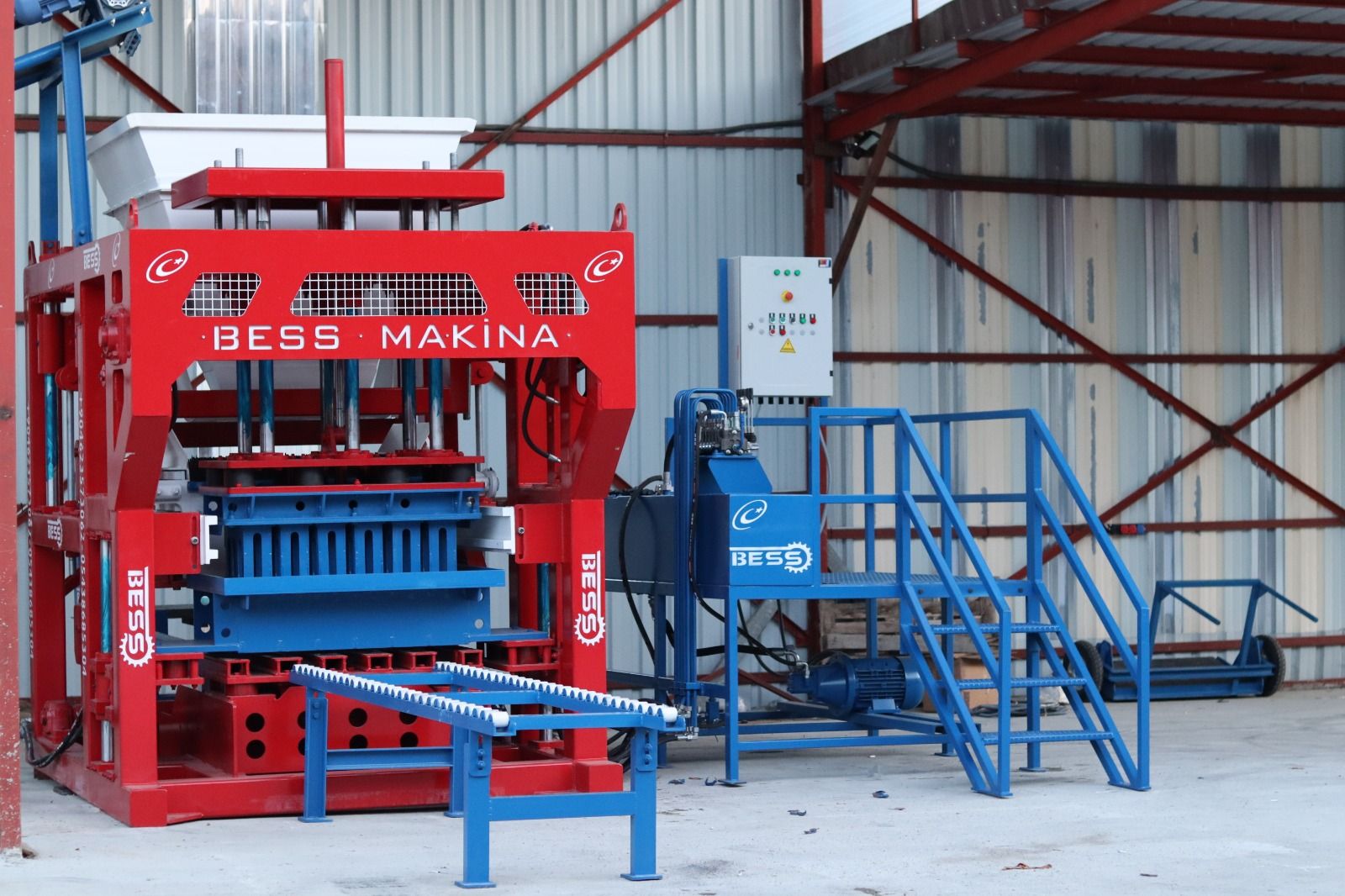 The most important subject is that for single-hopper hollow block machines, the thin and thick materials are mixed together in one single aggregate hopper. The concrete paving block machine with the double aggregate hoppers makes the paving blocks with double layers.
The first aggregate hopper allows to mix of 100% homogenous thick aggregate for the first layer; the second aggregate hopper allows to mix of the thin and colored materials and carries them with the belt conveyor in order to make paving blocks with a smooth surface. But this will affect the price.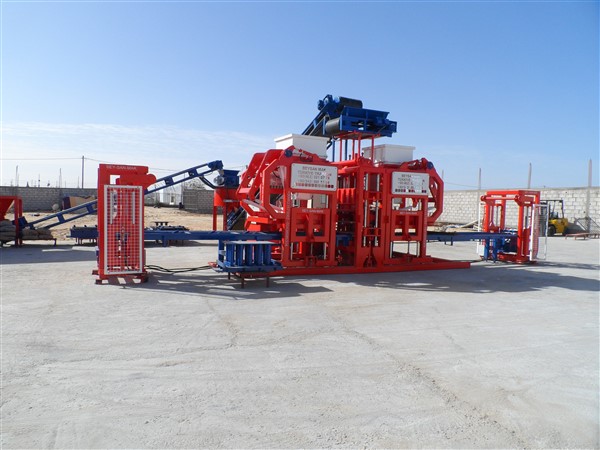 Concrete Paving Block Machines
---
Based on customer demands and project budget 3 different automation levels are suggested to the customer:
1. Semi-automatic paving block machine: This machine is preferred for a project with a low budget, the total price of the project is lower compared to other choices but you will need more workers in your plant. This option is suitable for countries with low labor costs.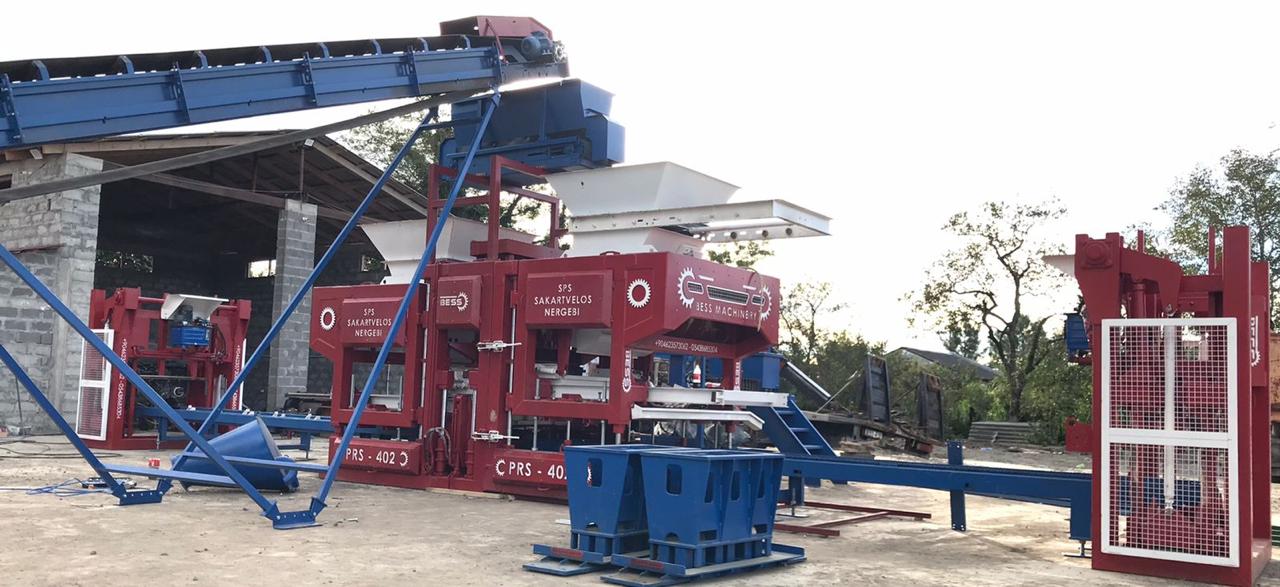 2. Automatic paving block machine: This machine is preferred for bigger projects. The machine for this plant is automatic and pallets are transferred to the curing area with a forklift.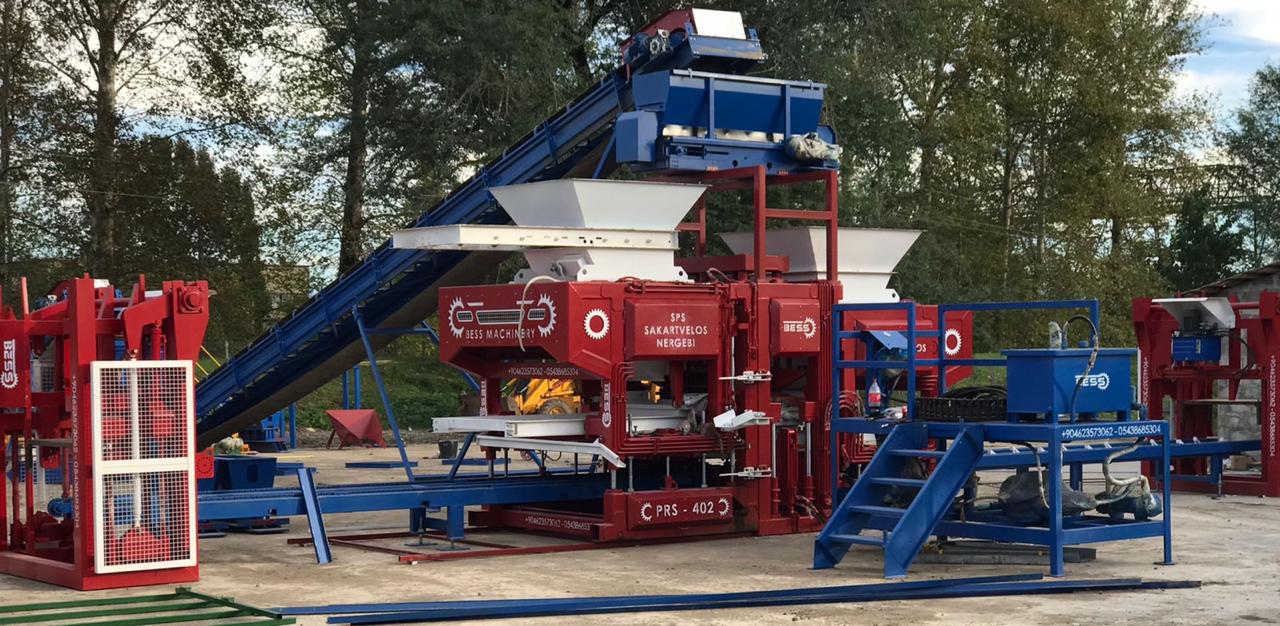 In the beginning, you will invest more in the plant but you need fewer workers for your plant. This machine is a good option if you want to have fewer workers in your plant.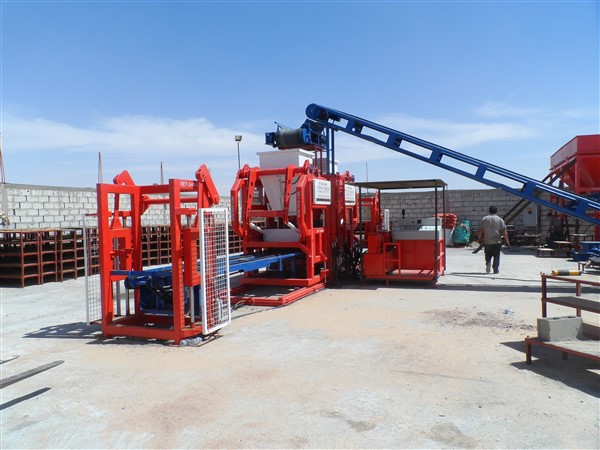 3. Full-automatic paving block machine: This machine is preferred for big projects with a suitable budget. Usually, the capacity of these machines is high as well. You need only a few workers for this plant, it's because most of the job is done by robots in fully automatic plants.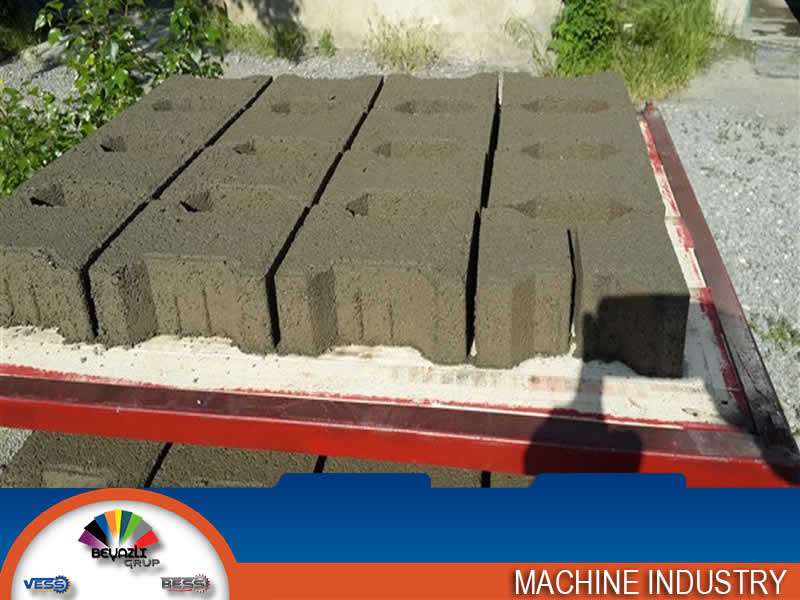 Bess offers different machines for producing paving blocks, hollow blocks, curbstones, and others. All machines can produce almost all types of stone products, it's enough to change the mold to the desired concrete product. Here below you can check out some specifications and advantages of Bess concrete paving block machines.
* Paving block machines can produce other kinds of concrete products like hollow blocks, curbstones, etc.
* With double-hopper concrete paving block machines, you can produce paving blocks with double layers.
* All the machines can be bought as a full-plant or a mini-plant.
* You can add or remove the equipment that you don't need.
* Bess uses premium quality materials for the machines.
* Bess offers a total of 2 years of guarantee.
* Installation and operator courses are totally free of cost.
* Bess has an online support system and you can reach out anytime for your demands and questions.
* The machines can serve a long time without any issues. If any problem occurs, we can send our technical team to your area for fixing the problem.
below you can see one of our installed plants. The manufacturing process of paving blocks is described in the video. You can watch more videos on our youtube channel as well.
A concrete paving block machine is a machine that can produce different kinds of paving blocks. These machines can produce at the same time the other products just it's enough to change the mold on the machine. The concrete hollow block machine due to the production of the block is cheaper than the concrete paving block machine.
All the sectors such as the building and construction industry have introduced new special materials. The concrete paving block is an important item in the industry. Over the course of time, the building sector develops chemical, physiologic and decorative stuff. In order to produce any kind of paving block.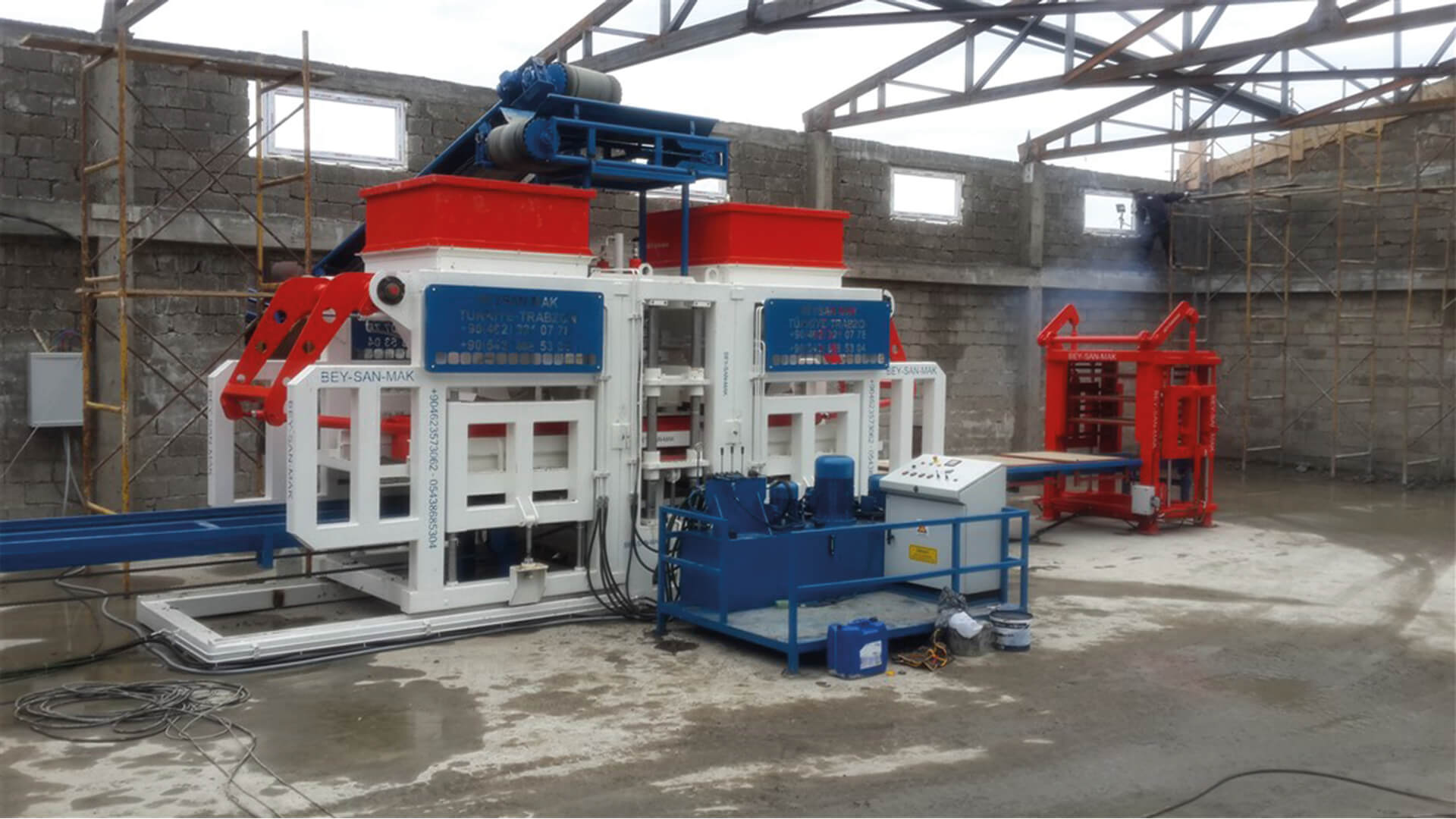 Concrete paving block machine prices
---
With a standard paving block, the capacity is calculated in square meters. Adding the second mortar aggregate hopper with the automation system and the mixer for the homogenous aggregate system affects the capacity. The automation system, capacity, and equipment coming with the machine contribute to the block paving machine price.
Concrete Paving Block Machine Price List

Machine Code
Block Paving Production Capacity
Mini Plant Price List
Installation
Prs 400
300 m2 / 8 hours
56 670 USD
Included
Prs 600
400 m2 / 8 hours
70 070 USD
Included
Prs 800
550 m2 / 8 hours
91 770 USD
Included
Prs 1000
700 m2 / 8 hours
130 420 USD
Included
Conclusion
---
We recommend always purchasing high-quality paving block machines if you have a plan to produce high-quality paving blocks. The blocks produced by paving block machines can pass the quality tests easily.
For more details about the machines, you can always contact us. We offer different types of machines regarding your needs. You can also contact us to get your own concrete block manufacturing business plan to help you start your plant and sell your blocks easier.
you can also contact our English department for inquiries.