Hollow concrete block
---
Before talking about the concrete hollow block making machine we first need to know what hollow concrete block is. A hollow concrete block is a block made of concrete and produced with Concrete Hollow Block Making Machine. Hydraulic pressure and vibration are used to produce these blocks. Below you can see a sample picture of a hollow concrete block on the pallets. If you need more information you can read our other article about What hollow concrete block is in general and in detail.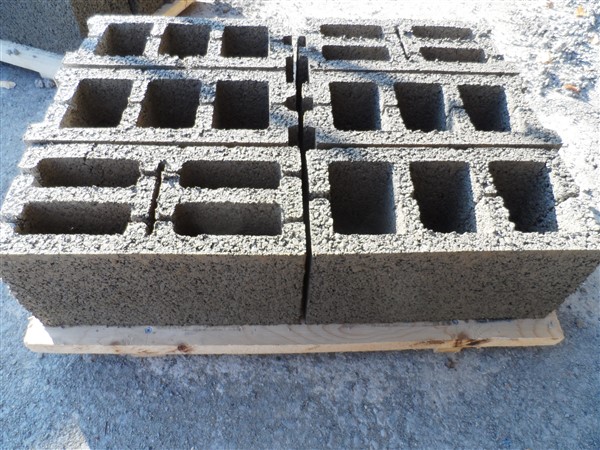 Concrete hollow block making machine
---
Concrete hollow block making machine is a subcategory of the concrete block machine.
Concrete block machines can be single-hopper or double-hopper to produce different types of concrete blocks but concrete hollow block making machine is a single hopper machine. This machine cant produce double-layer concrete blocks because it doesn't have the second hopper needed to color the blocks but it can produce the concrete products below:
1. Hollow blocks in different sizes and shapes
2. Solid blocks in different sizes and shapes
3. Paving blocks
4. Interlocking blocks, hollow solid and paving
5. Curbstones
6. Lego blocks
7. Styrofoam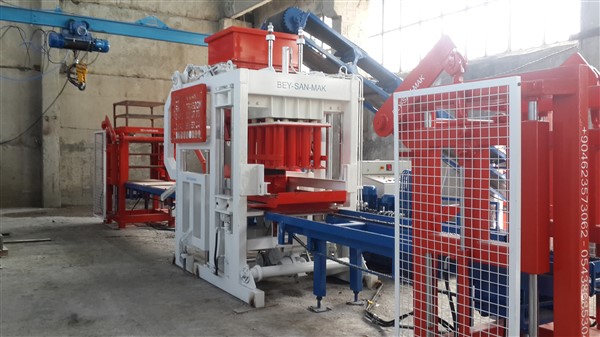 If you are interested to know more about concrete block machines you can read Brick Making Machine Price And Details or Interlocking Brick Machine.
Bess concrete hollow block making machines
---
We feel proud as the leading manufacturer and exporter of Hollow Block Making Machines in Turkey. Our offered hollow block making machines are manufactured using the premium quality materials and latest technology. In order to meet the European quality standards, our concrete hollow block making machines are designed based on European standards and all the parts that are used to produce the machine are well-known German brands. The brand we use for the hydraulic system is bosch and for the electric equipment, we use Siemens and Schneider.
Our wide range of Concrete Hollow Block Making Machines are known for their optimum performance and easy operating system. Also Bess has high-quality molds with a guarantee. Products are produced directly on the pallets. Bess concrete block making machine has a hydraulic unit, a control cabinet, and an operation panel in general. This is for the semi-automatic system. For automatic and full automatic robots are also added to the machine.
Below you can see one of Bess concrete block plants. For more videos, you can access our youtube channel.
Concrete hollow blocks production process
---
First, you need to provide the machine with the raw materials needed. You also need cement and water for your plant. The machine delivers the raw materials to the mixer, adds cement and water to the mixer with the right ratio and when it is completely mixed, the conveyor belt transfers the mortar to the concrete block machine's hopper. Then the machine uses hydraulic force and vibration to produce the concrete blocks over the pallets. This is done by the molds. There are almost 600 different molds available for Bess machines. Below you can see aggregate hopper, mixer, and Concrete Hollow Block Making Machine. for more details please read the article ''what is hollow block?''.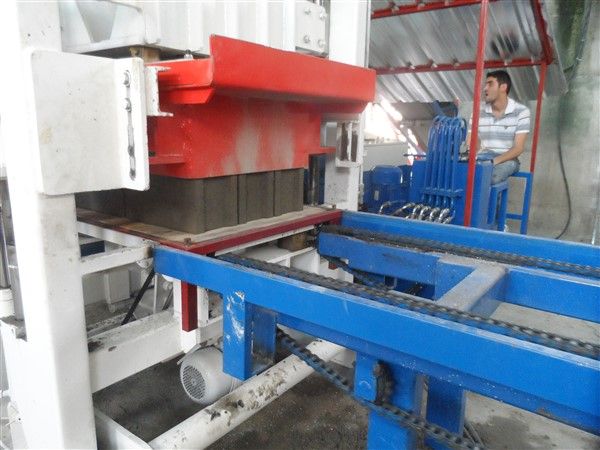 Concrete hollow block making machine production quality and capacity
---
Bess produces premium-quality machines and molds and as a result, the quality of the products is very high. the product test results are really satisfying as the tests show. its because of the exact dimensions that the molds have and the strong hydraulic force that is used to compress the mortar in the molds. below you can see some product samples.
Talking about the capacity, Bess offers different concrete block making machines with different automation levels and different capacities. The available automation levels are semi-automatic, automatic and full-automatic. Depending on your country you can choose the most suitable concrete hollow block making machine for your project. Bess offers semi-automatic machines for African regions where land is cheap and labor costs are not high. Automatic and full-automatic machines are suitable for developed countries where land and labor costs are expensive and people prefer to use robots instead of workers. The minimum land needed for this business is 1500 m2 for the capacity of 4000 pieces of standard hollow blocks in an eight-hour shift.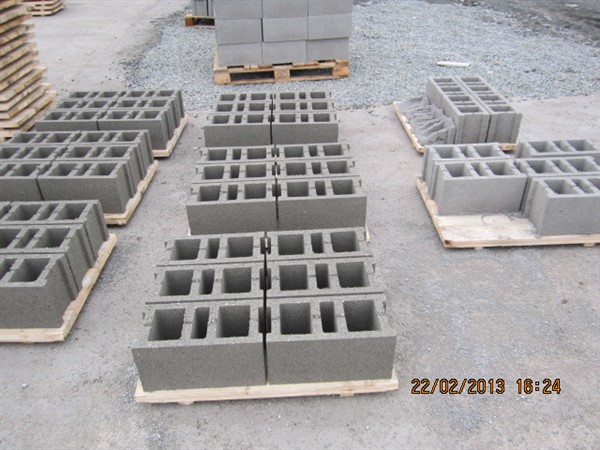 Conclusion
---
In each country the price of raw materials needed for hollow block production is different. Also, the market demand is different as well. To choose the right mold and right machine for your plant you need a hollow blocks business plan. To have your special hollow blocks business plan you can contact our English department.