Sahar

Hits: 7542
How To Buy A Hollow Block Or Paving Block Making Machine in Ghana
BESS HOLLOW BLOCK AND PAVING BLOCK MACHINE IN GHANA
BESS offers different types of hollow block and paving block machine services in Ghana. Are you considering investing in a block making machine? How To Buy A Hollow Block Or Paving Block Making Machines in Ghana?
In this article, we will discuss the details. please continue reading to learn all the details about buying a concrete block making machine for Ghana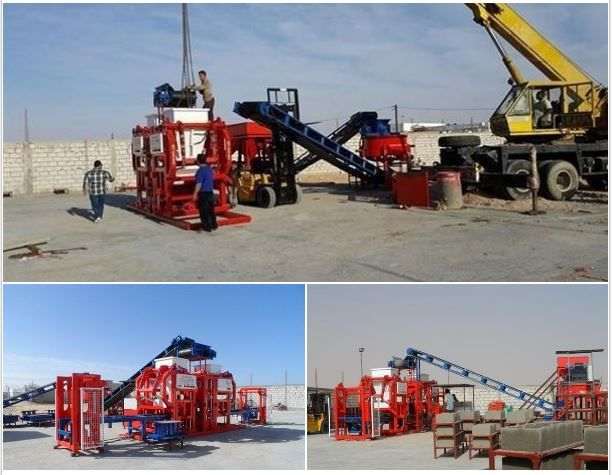 We are exporting high-quality block making machines to ghana with the free shipment. If you have a plan to start a new block making business or expanding your current concrete block production business, you can contact us we'll offer you the best block making machine with affordable prices. we handle all kinds of projects from semi-automatic to fully automatic concrete block, paving block production in Ghana.
If you are planning to buy a concrete block making machine for ghana, you might be interested in the information below.
1. If you are starting your business with a limited budget it is better to buy a semi-automatic block making machine because labor cost is cheap in Ghana. Bess offers different block making machines with different capacities. The semi-automatic block making machines need 7-8 workers for the plant. since the labor cost is not high in Ghana there is no need to invest in the automatic machines. so the question is What is the best concrete block making machine choice for ghana?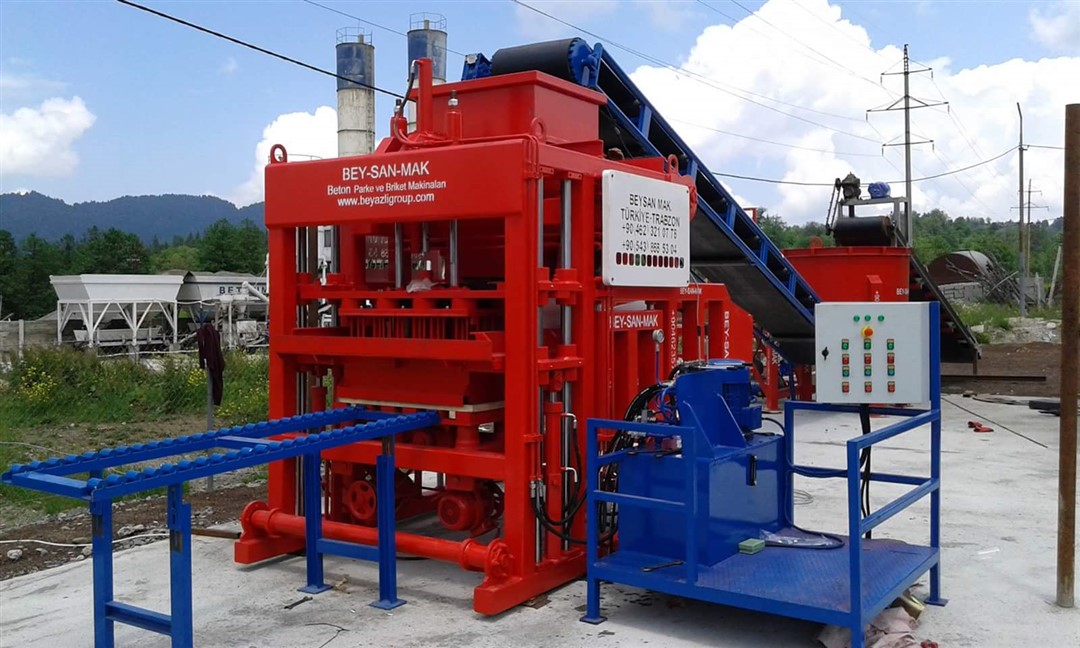 2. It is better to choose a semi-automatic concrete block machine with higher capacity instead of a low capacity automatic block making machine.
3. You need land of at least 1000 m² for the machine.
4. You get what you pay for. Choosing a low-quality cheap machine may seem appealing in the beginning but in the longterm, you will pay a lot of money for maintenance and repairs. If you want to learn more about this subject you can read the article:
Comparison Between PRS400 Block Making Machine And Chinese Block Making Machines

---
You can have a Hollow And Paving Block Machines in Ghana whatever the city you are in. Ghana (Republic of Ghana) is a country on West Africa's Gulf of Guinea. The name Ghana means "Warrior King" in the Soninke language. Ghana is bordered by the Ivory Coast (Cote d'Ivoire) in the west, Burkina Faso in the north, Togo in the east, and the Gulf of Guinea and the Atlantic Ocean in the south. This nation of 28 million people is known for its diverse wildlife, old forts, and secluded beaches. The currency is Ghanaian cedi (1 US dollar = 4.50 GHS). The largest cities in Ghana are Accra, Kumasi, Tamale, Takoradi...
---
BESS HOLLOW AND PAVING BLOCK MAKING MACHINE AVAILABLE IN GHANA
As discussed above, it is better to have a semi-automatic concrete block machine instead of an automatic machine for ghana. this is because of cheap land and cheap labor cost. If you want to see our catalogs and main price list you can access
the Bess products page
.
The table below is a list of a few samples of our machines including their price.
---
CONSTRUCTION AND OTHER BUSINESS TREND IN GHANA

You can invest in Hollow And Paving Block Machines in Ghana. Depending on the city we can provide a semi-automatic concrete block machine (also called manual concrete block machine). Our machine allows you to produce Solid Concrete Block, Hollow Concrete Blocks, Paving block, and curbstones by just changing the mold. The Ghana Immigration Service is the frontline agency responsible for the entry, residence, and employment of foreign nationals in Ghana in accordance with the provision of the Immigration Act (Act 573), 2000.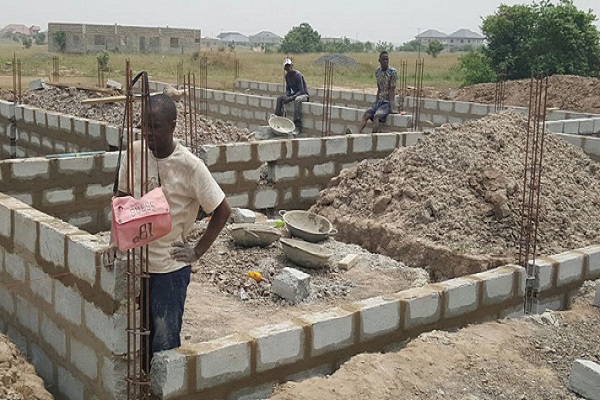 Consider that Ghana is developing right now and building lots of different buildings for different purposes. If you buy a machine that can produce different types of concrete blocks you can start your business in different sectors. You can produce hollow blocks and solid blocks for walls and paving blocks and curbstones for sidewalks and roads. You can also produce curbstone for highways.
Most of our customers that bought their first machines came back for their second machine because this business is very prosperous.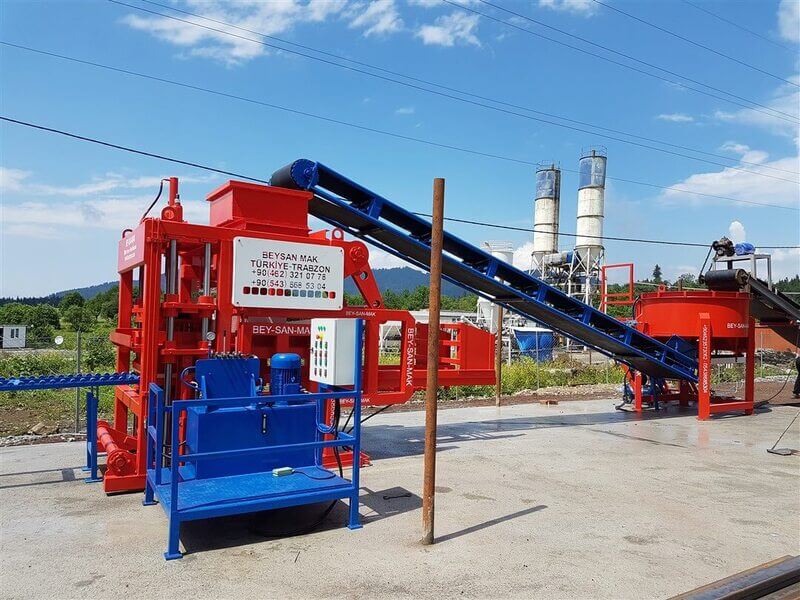 Ghana is a natural resource enriched country possessing industrial minerals, hydrocarbons, and precious metals. The country is an emerging designated digital economy with mixed economy hybridization and an emerging market with 8.7% GDP growth in 2012. Ghana has an economic plan target known as the "Ghana Vision 2020". This plan envisions Ghana as the first African country to become a developed country between 2020 and 2029 and a newly industrialized country between 2030 and 2039.
This excludes a fellow Group of 24 member and Sub-Saharan African country South Africa, which is a newly industrialized country. Ghana's economy also has ties to the Chinese yuan renminbi along with Ghana's vast gold reserves. In 2013, the Bank of Ghana began circulating the renminbi throughout Ghanaian state-owned banks and to the Ghana public as hard currency along with the national Ghana cedi for second national trade currency. Investing in the building sector in Ghana is investing in the Economic Community of West African States (ECOWAS).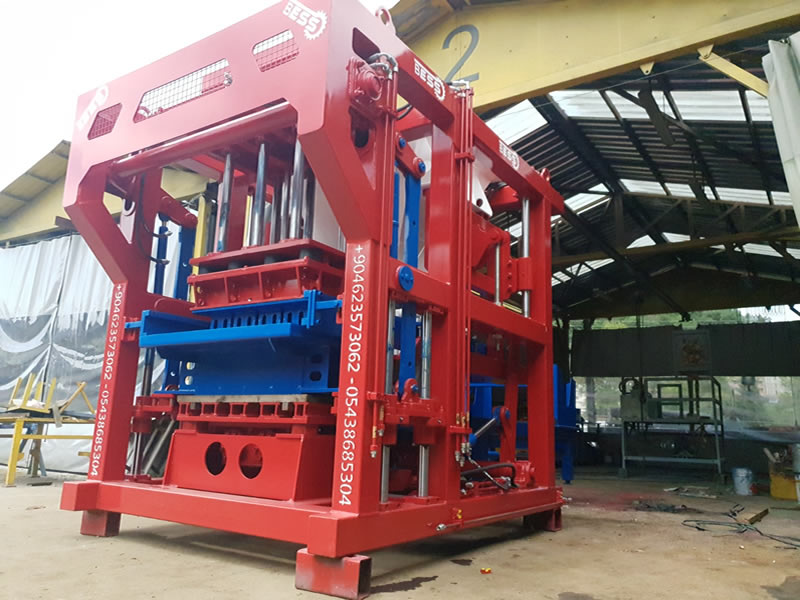 If you are worried about the details of the machine because you are just starting this business and don't have any experience with producing concrete blocks you don't need to worry. Bess Has more than 15 years of experience in the concrete block manufacturing field and provides concrete block manufacturing business plans especially for ghana so you can start your business with maximum efficiency and maximum capacity.

You can access more videos on our youtube channel Bess Machine En.
---
CONTACT OUR SALES REP FOR GHANA