Bess is a Turkish Factory and offering a high-quality range of Automatic Concrete Block Making Machine. It is manufactured using high-quality systems and cutting-edge technology with the help of its skilled professional engineers. The offered machine produces different types of concrete blocks like Solid blocks, Hollow blocks, Paver blocks, etc. We offer this Automatic Concrete Block Making Machine in different technical specifications according to different capacities to meet the various needs of our clients at the best prices.
Product Key Features
---
Robust construction

Long operational life

Precisely designed

Easy to operate

Different production capacities available

Different mold choices for production line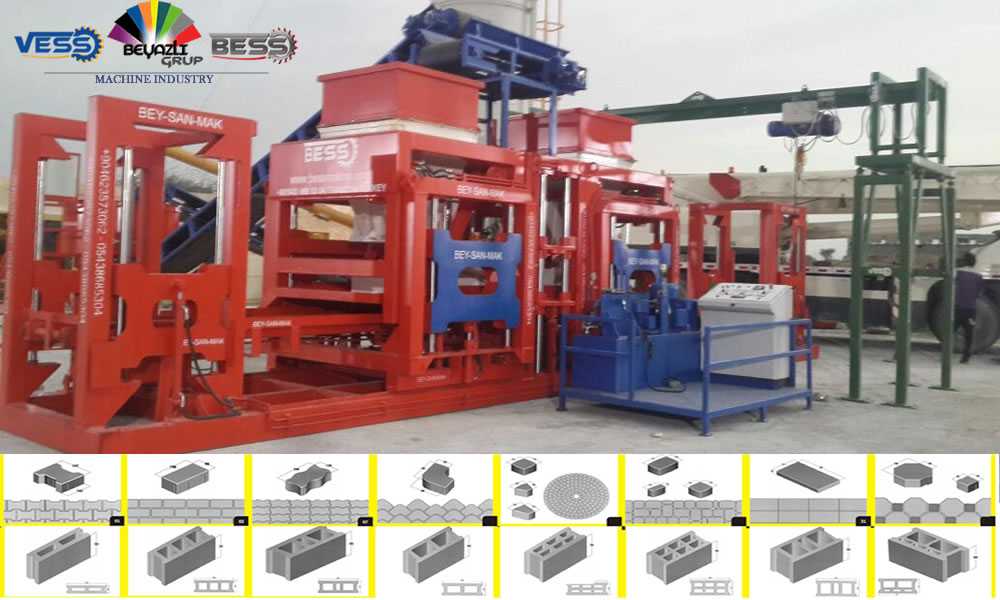 Bess automatic concrete block making machine
---
We are producing concrete block machines with different capacities and different features of the machine. Our products are reliable and good for customers that want to produce brick blocks, paving blocks, garden blocks, concrete blocks, and etc. There are so many companies that produce or design machines the same as our machines but be sure it's not the same. Our production is divided into Manual machine, semi-automatic, Automatic and fully Automatic.
Our range of machines is available at the market with the most suitable price for the automatic concreteblock making machine both in the African and Asian Continents for the small investors and for European investors for big projects with high production capacity.
Features of Automatic concrete block machine
---
1. Control system is Automatic
2. Production capacity is 100-120pallets/hours
3. Weight is between 6500kg and 11000kg
4. The machine is very fast and has a high production capacity
5. Easy installation
Machines and automation systems
---
As manufacturer and exporter of a wide range of semi-automatic, automatic and full-automatic machines which resemble, automatic concrete block making machine, automatic hydraulic brick machine, block machine, interlocking paver machine, concrete block machine, automatic paver block machine, etc. So a very varied range of machines and automation systems using the recent technology system.



Building materials production
---
Semi-automatic, Automatic and full-automatic machines offered by Bess can be used for producing all kinds of building materials such as concrete bricks, concrete blocks, interlocking paving blocks, curbstones, insulated blocks, and chimney blocks, actually, almost every kind of block can be produced on our machines. Its durability, corrosion resistance, and elevated performance make it one of the most popular products. Bess automatic concrete block making machine is highly demanded and appreciated especially in Asian Countries. Our designed automatic concrete block making machine as block making machine and more is widely appreciated in the construction industry. This automatic concrete block making machine extensively used owing to the compact design, rigid construction and excellent mixing of building material.if you are interested in learning more about blocks you can read our article'' what is hollow block?''.
The difference between single-hopper and double-hopper automatic concrete block making machine
---
Both machines can produce all the available shapes that the customer asks but the difference is that the double-hopper concrete block making machine can produce double layer blocks, this is especially for paving blocks. Double-layer paving blocks can have better quality on the surface and also with finer aggregates for a smoother surface. It is also possible to use color to produce colored paving blocks. You can read everything about this machine in our article paving block machine. Below you can see a double-hopper automatic concrete block making machine.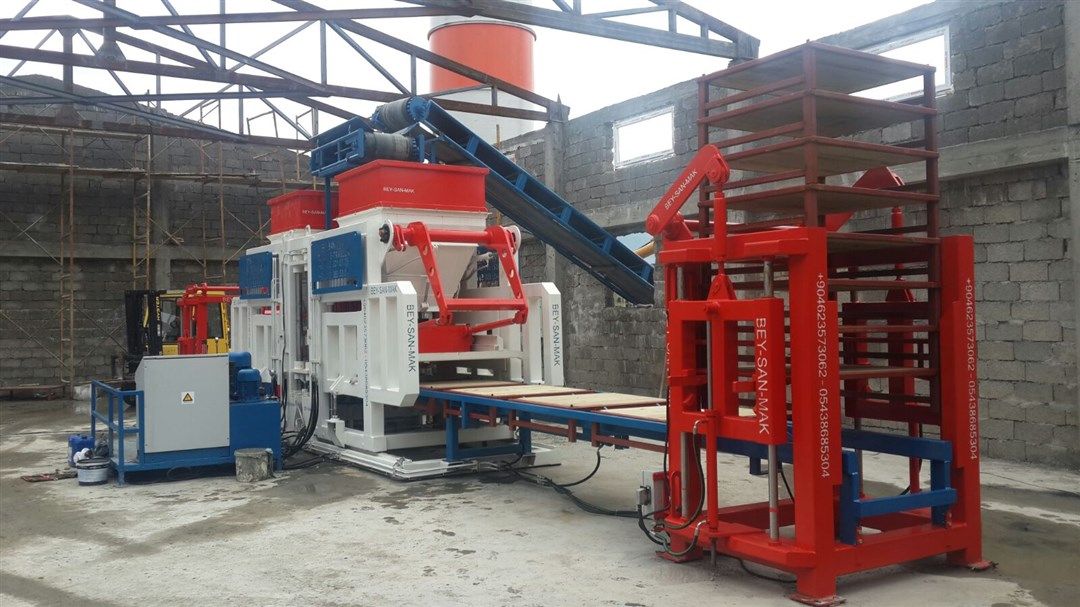 Conclusion
---
To buy the right machine for your plant and produce the product based on your market demand you need to have the general information and know the standards as well. You also need to have a concrete block manufacturing business plan for maximum efficiency. You can contact our English department to get the best offer based on your budget and your project details as well.