Economic Brick Making Machine In South Africa
---
These days if anyone wants to produce different kinds of concrete blocks, paving blocks, curbstones, or other kinds of products, prefer to buy high-quality block making machines. If you live in one of the countries in the South African continent this article is for you.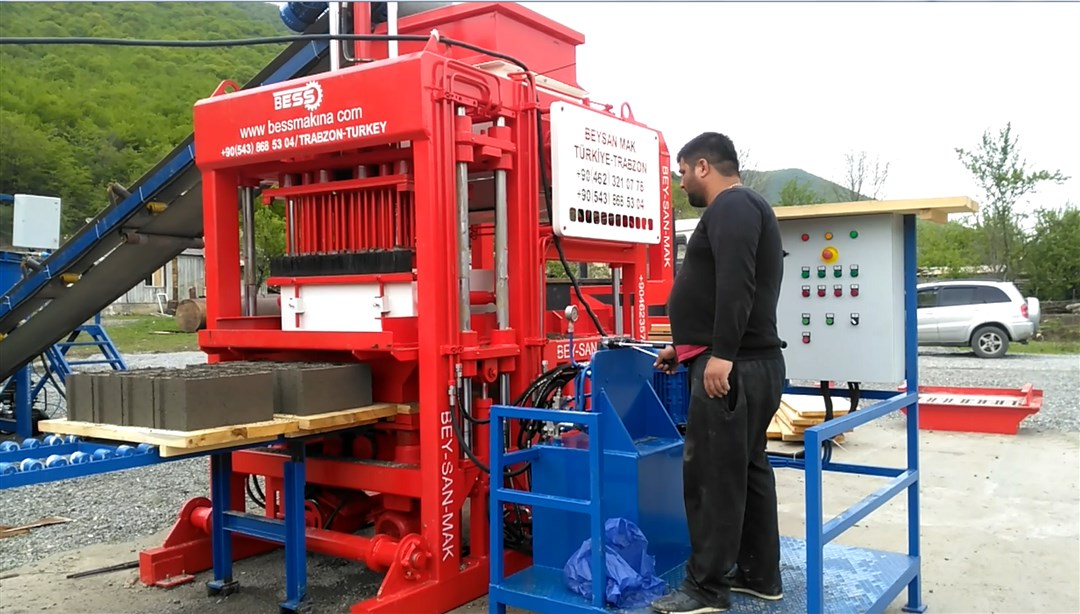 Bess produces economic brick making machines specially designed for African markets. Regarding your needs, we can give you the necessary information to have the best economic and best quality machine. Most African markets prefer semi-automatic brick making machines because it is simpler and cheaper. since labor cost is cheap in Africa people prefer to use workers instead of expensive machines.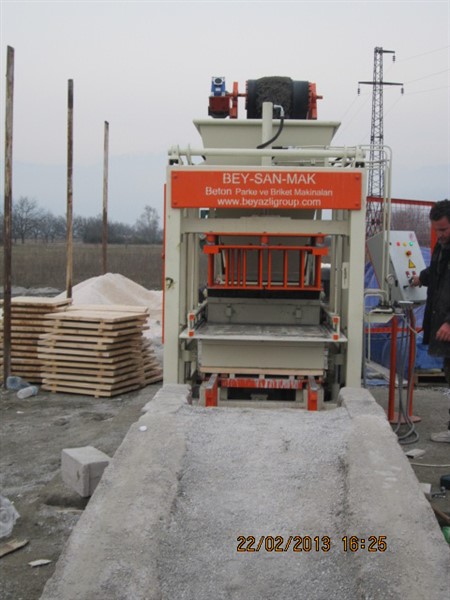 If you have plans for producing concrete hollow blocks, producing paving blocks, curbstones, or other concrete products, then you need to buy premium quality and economic block making machines. In order to produce high-quality bricks, it is necessary to choose a high-quality brick making machine at reasonable prices. Especially for African countries, the price is one of the most important factors for choosing the machine.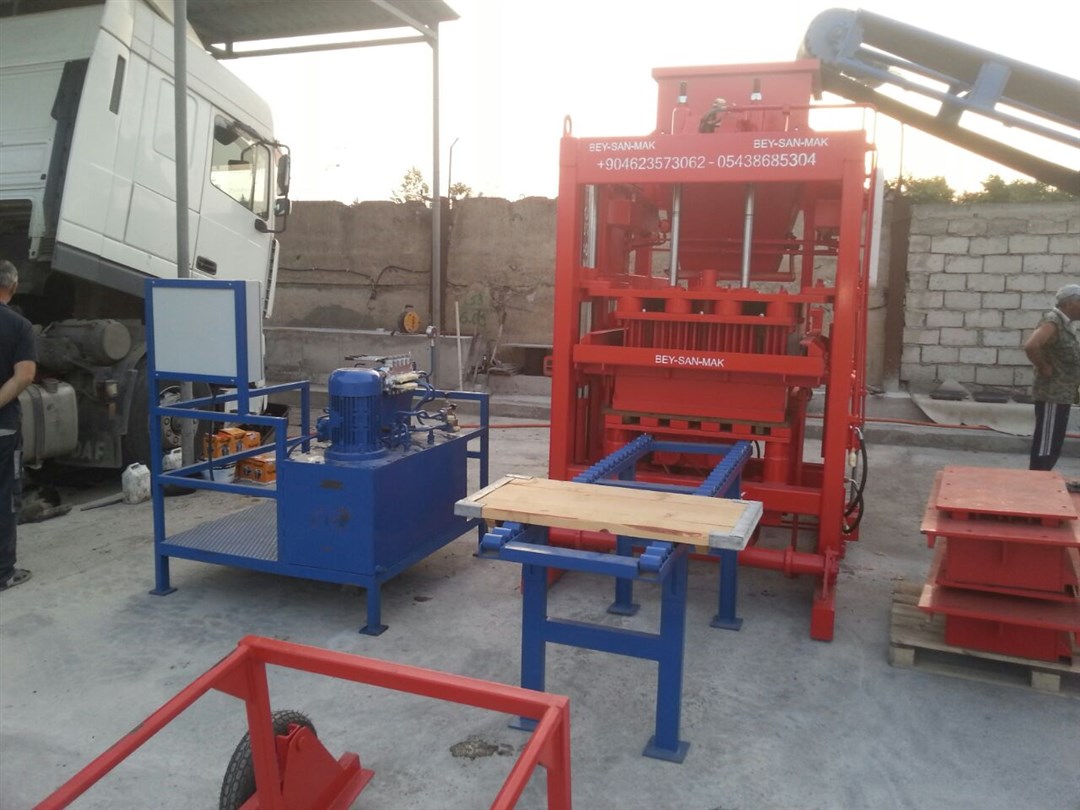 High-Quality Brick Making Machine
---
Today in the industrial market you can find many companies, especially manufacturers of block making machines for the production of various concrete blocks, some of them using high-pressure systems and high-quality materials and electronic units, and some of them using the low-pressure system and low-quality materials and electronic units.
Basically, such concrete block machines with low-quality pressure systems work poorly, but their cost is several times cheaper than high-quality. But as we always recommend to our customers, buy a brick making machine with good quality and affordable prices.
High-quality machines may seem more expensive than low-quality machines in the beginning but in long-term use, you will realize that the high-quality machine is much cheaper than the low-quality machine. When a machine gets faulty, you will spend money to repair it and at the same time, you lose production as well.
You can visit our youtube channel Bess Machine En for more videos.
Important Details For Purchasing The Block Making Machine
---
The most important subject is maintaining the balance of the price of the brick making machine, the quality and cost of production, as well as the life of the machine.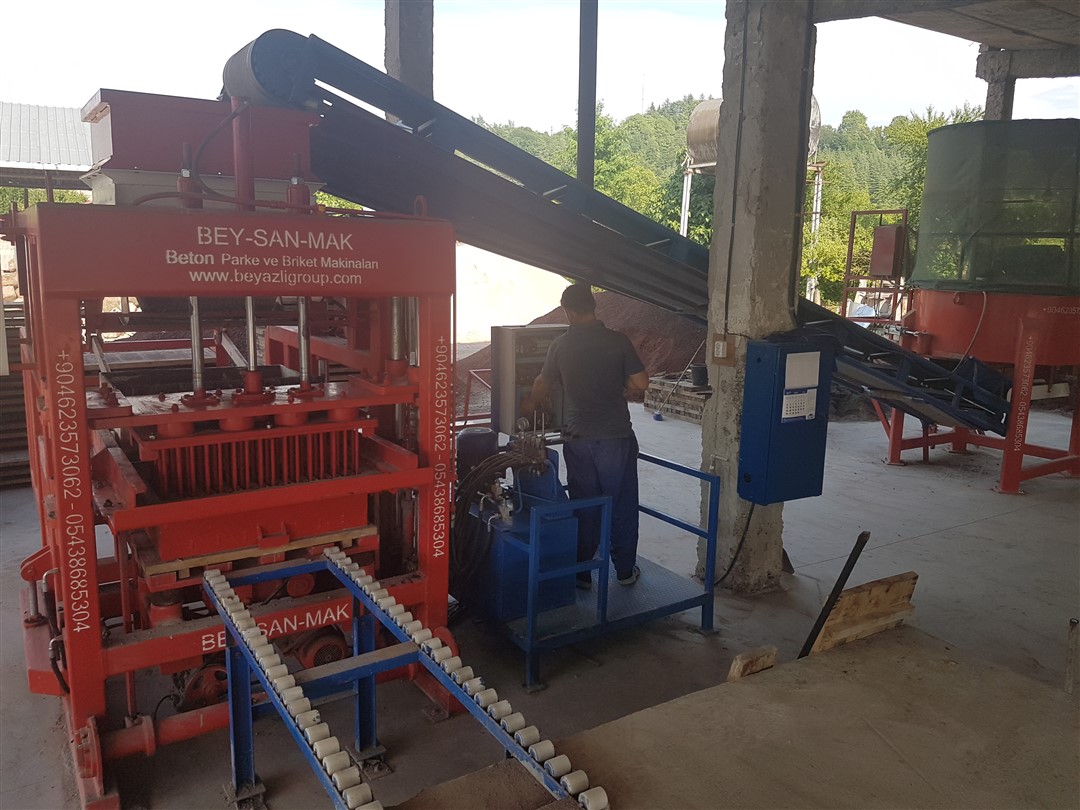 Before purchasing a machine, the buyer does not think about the most important issues related to the choice of block making machine:
* Machine performance, it is important to see the real performance of the brick machine. Some machines are not able to show the expected production performance.
* List of various concrete products, which concrete products are produced by the machine. The brick making machine should produce all the concrete products which are the most popular ones such as concrete hollow blocks, paving blocks, curbstones, and other kinds.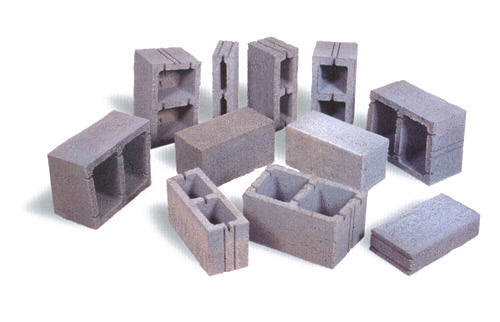 * Production capacity, how many concrete blocks can be produced per day. This criterion is also important for choosing the block making machine. It is necessary to reach the expected daily capacity for the machine which you have a plan to buy.
* What kind of different molds can be used on concrete brick making machines. In order to produce different kinds of concrete products, you must change the mold on the machine. In this way, you can produce different concrete blocks and this will be a big advantage.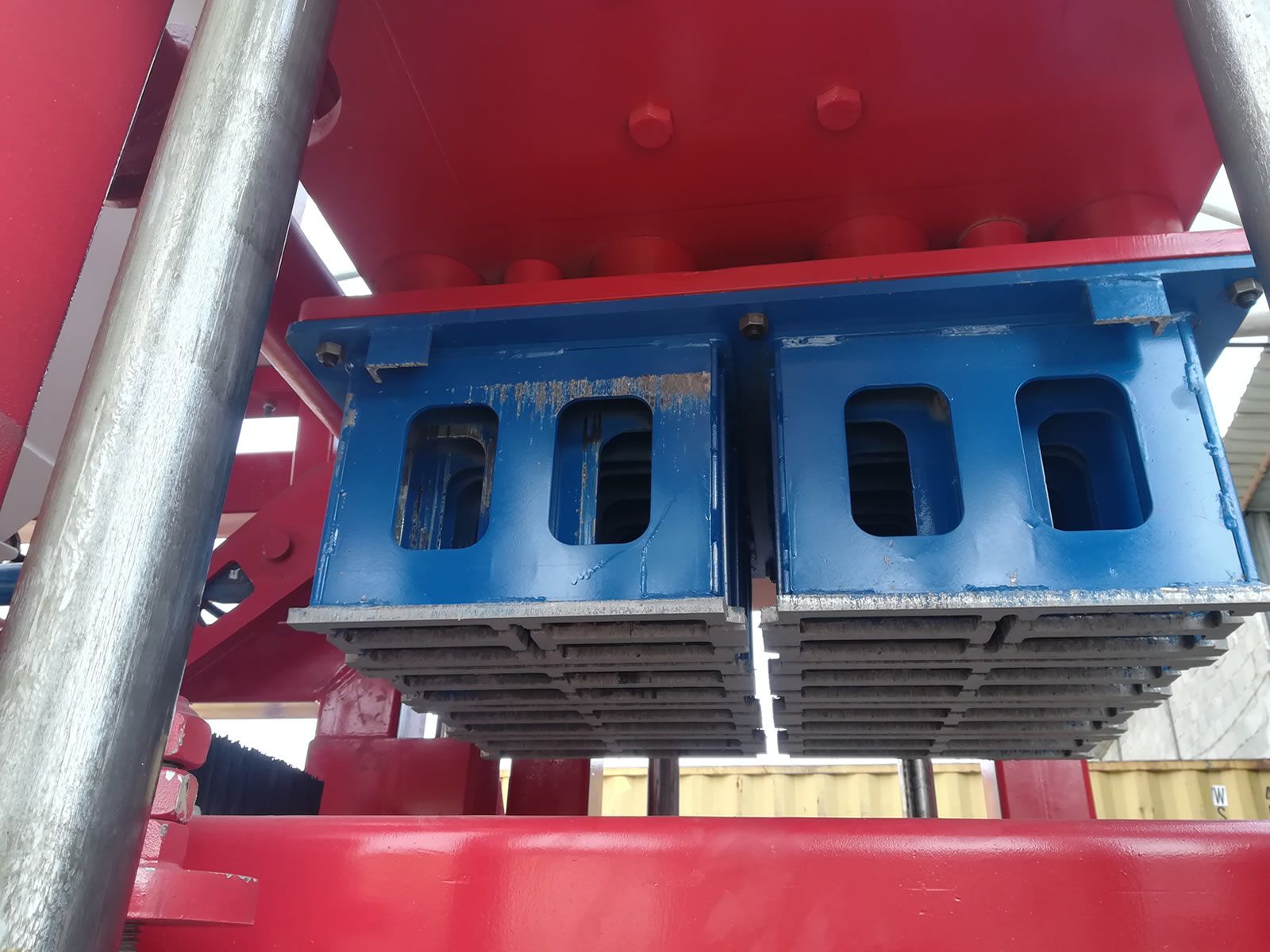 * The accuracy of the dimensions of concrete products. After the production process, all the concrete products which are produced by the semi-automatic or automatic block making machine, the shapes, and accuracy of the geometric dimensions of the products should be in a smooth and nice form. Bess uses CNC machines for the cutting process.
Choosing The Best Quality Brick Machine
---
* The number of employees will be used for block making machines. It's important how many workers will be operated during the production process. For further information, you can read the article brick making machine price and details.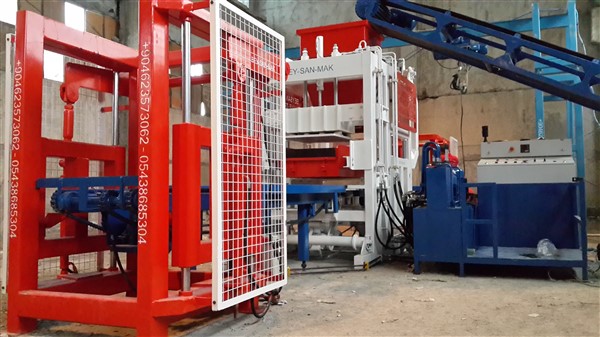 * The need for additional equipment and spare parts. For brick making machines, when you need any spare parts you need to find them easily.
* Energy consumption for block production machines. If energy consumption is reasonable and not high, it will be a big advantage for your production process. Using premium quality original parts from german companies makes the machine more energy efficient.
* The main materials that are used for block machines. If high-quality materials will be used for the machines, it means that the lifetime of the machine will be much longer. The weight of the machine indicates the thickness and quality of the material used in the machine.
* The warranty period and the after-sales service. If you buy any kind of brick making machine, a guarantee period and after-sales service are also important for purchasing the machine.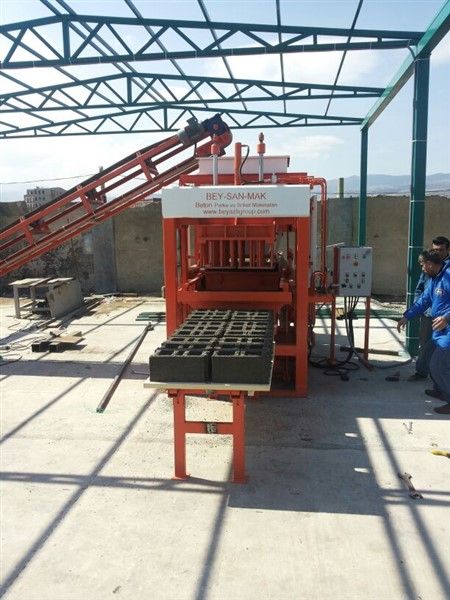 Cabro Paver Block
---
To improve the sidewalks and driveways, cabro pavers are used in most cases. There are a lot of its varieties and they differ in form and textures, but one stands out by such a factor as high resistance to loads and wear, this is the paving blocks produced by a paving block machine.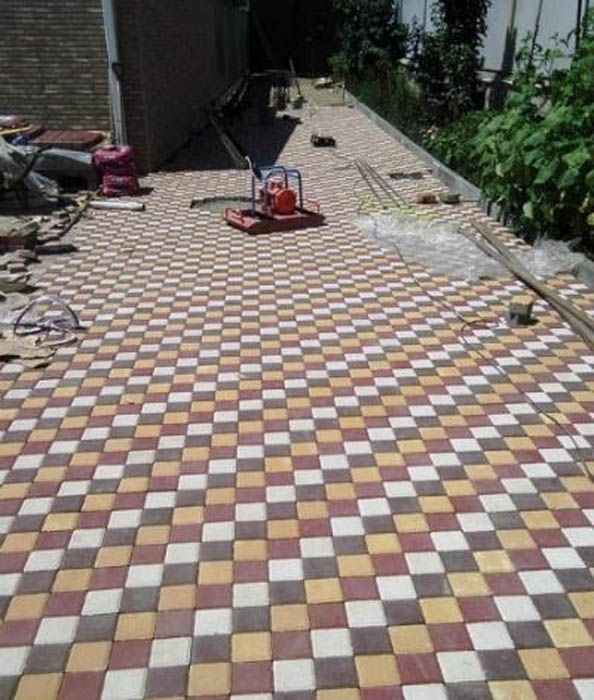 The cabro paver block is made of raw materials mixed with cement and water and produced with a high compression force. This type of paving block can withstand the loads from the movement of freight vehicles, which other types cannot. These cabro blocks are produced in different thicknesses for different purposes.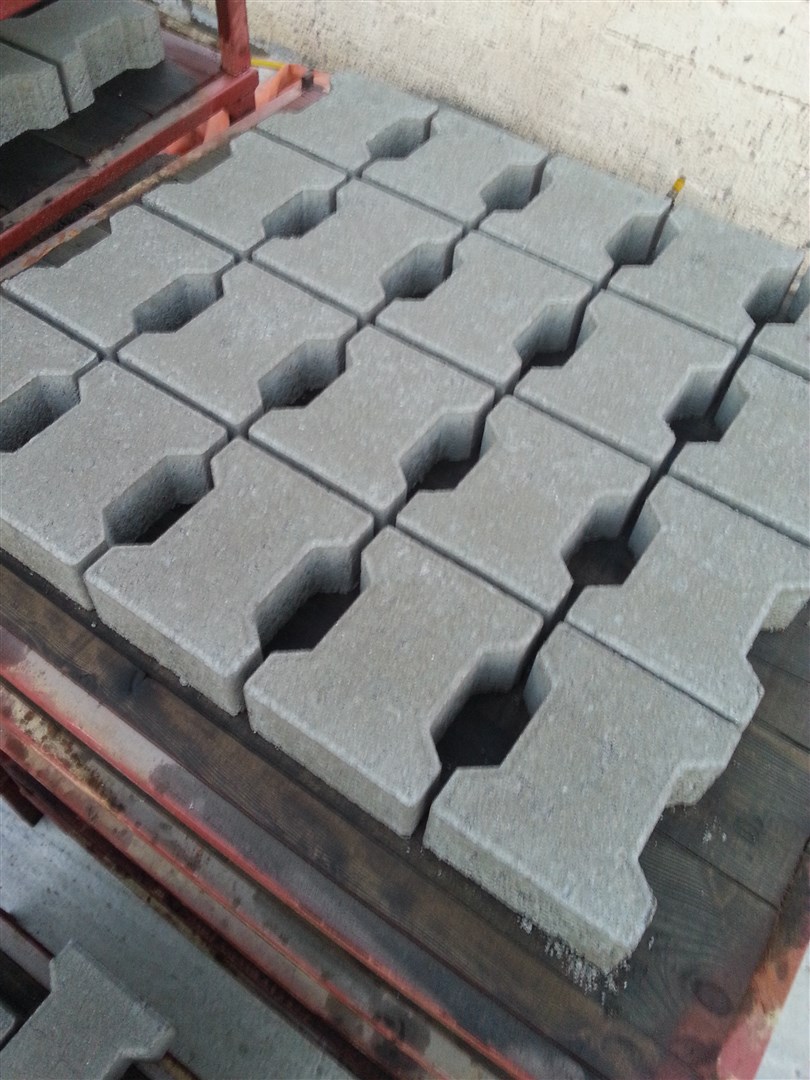 Paving blocks that are produced by the paving block making machine can be square, rectangular, and hexagonal in shape. Sizes can also be any, it all depends on the individual preferences of the buyer.
Regarding the color scheme, the cabro paver block is produced mainly in gray and black, because it has a lot of cement. To produce paving blocks with different colors a double-hopper machine is preferred.
Paver blocks are mostly produced in interlocking shapes these days.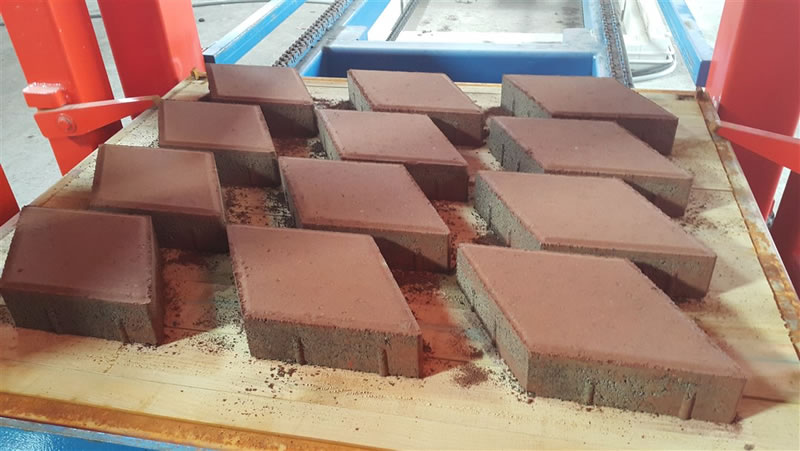 consider that single-hopper machines are also called hollow block machines, while double-hopper machines are also called paver block machines. we have prepared separate articles with their details you can click on their name to read the original article related to them.
Cabro Paver Block Production Process
---
For producing cabro paver blocks there are a total of two methods used:
1. Producing cabro paver blocks by paving block machines
2. second is to produce cabro paver blocks manually without a machine.
In most countries of the world, manufacturing by paving block machines has become more attractive because there are lots of advantages, especially producing paving blocks by semi-automatic or automatic paving block machines. The production process by paving block machines allows you to solve such a pressing problem today as increasing the stability of paving blocks in relation to various kinds of factors: climatic, chemical, mechanical, physical, etc.
The advantages of the method do not end there: The machine has a high-performance high degree of automation (due to this, large volumes are easily given in the manufacture of products)It is possible to produce paving concrete blocks of various colors is possible to produce double layers of paving blocksPaving blocks, if they were made by paving block machines, have a "rough" surface, which is why it has become popular when paving streets in the city, city squares stops and so on.
There is a possibility of manufacturing two-color paving blocks. With the volumetric press, the technology for producing paving blocks consists of the formation of concrete products by Vibro-compaction of the mixture with a small amount of water and then with the load of the forming punch without fail. It makes it possible to reduce cement consumption, provides frost resistance and strength.
---
SOME SERVICES OF BRICK MAKING MACHINE AVAILABLE IN SOUTH AFRICA
Pre-Sales Service
Pre-Sales Service
After-Sales Service

Inquiry support

Sample testing support

Training your

staff

Consulting support

Visit our Factory

Engineers available overseas

References verification

Check the machine

24h/7 customer service.
Conclusion
---
As we recommend especially for the new customers to buy a high-quality and economical brick making machine. With this kind of machine, you can produce different kinds of products by changing the mold. For more details or to get the price, you can contact us anytime and we can support you to find the best economic brick machine. As we have many options for purchasing the machine according to your demand.