What Is A Brick Making Machine?
---
Brick making machine is a machine that produces concrete bricks using pressure and vibration on the molds. By using different molds you can produce hollow blocks, solid blocks, paving blocks, curbstones, lawn stones, roof gutters, styrofoam concrete blocks, Lego blocks, etc.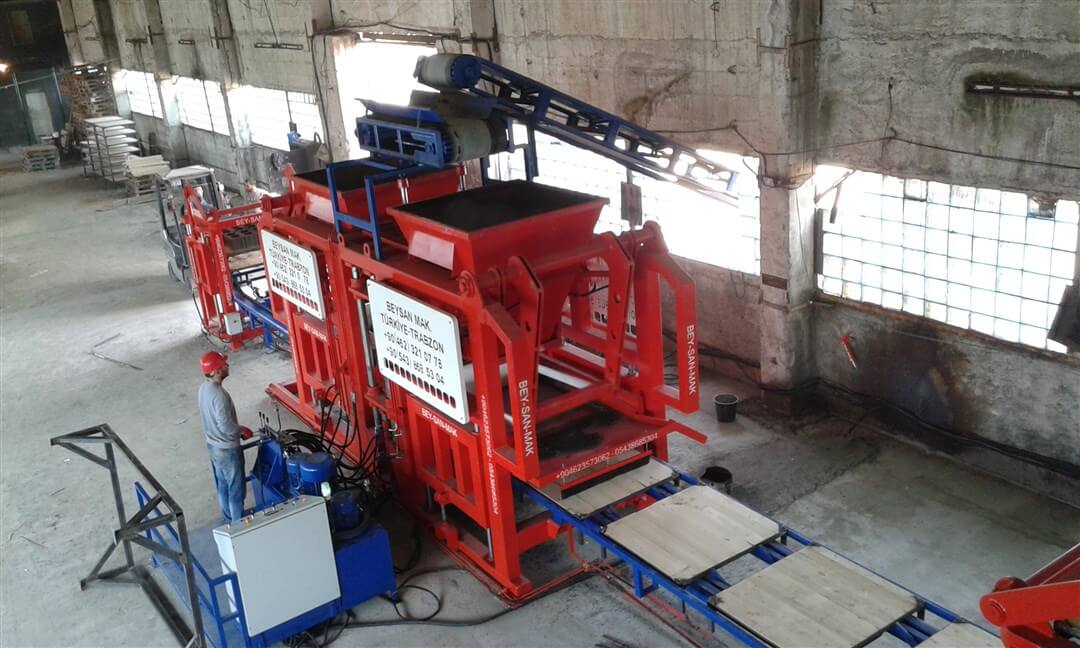 To produce these concrete bricks you need:
1. Raw materials to prepare the mortar
2. The brick making machine
3. Molds with the desired shapes to produce the desired concrete bricks
4. Curing area to allow the blocks to rest for one day before being sold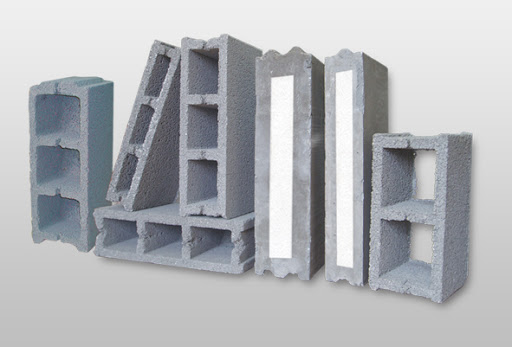 There are different types of concrete brick machines with different capacities and different automation levels. If you are interested to learn more about the production process of this machine I recommend you read the main article: ''Brick Making Machine''
Premium Quality Brick Making Machines At Cheap Price
---
When willing to choose a brick making machine for your business, there are some factors that you need to put into consideration:
1. Raw materials used to manufacture the machine: the metal sheets that are used in the chassis and the main body of the machine indicated the quality of the brick making machine.
2. The brand of the electrical and hydraulic equipment installed on the machine: Bess company only uses Siemens, Schneider, and Bosch for electrical and hydraulic equipment.
3. Assembly of the machine with the right tools and great craftsmen: To learn about this item you need to visit the manufacturer company to see how they manufacture the machines. Bess company is proud of having a highly-skilled and qualified workforce in its production line.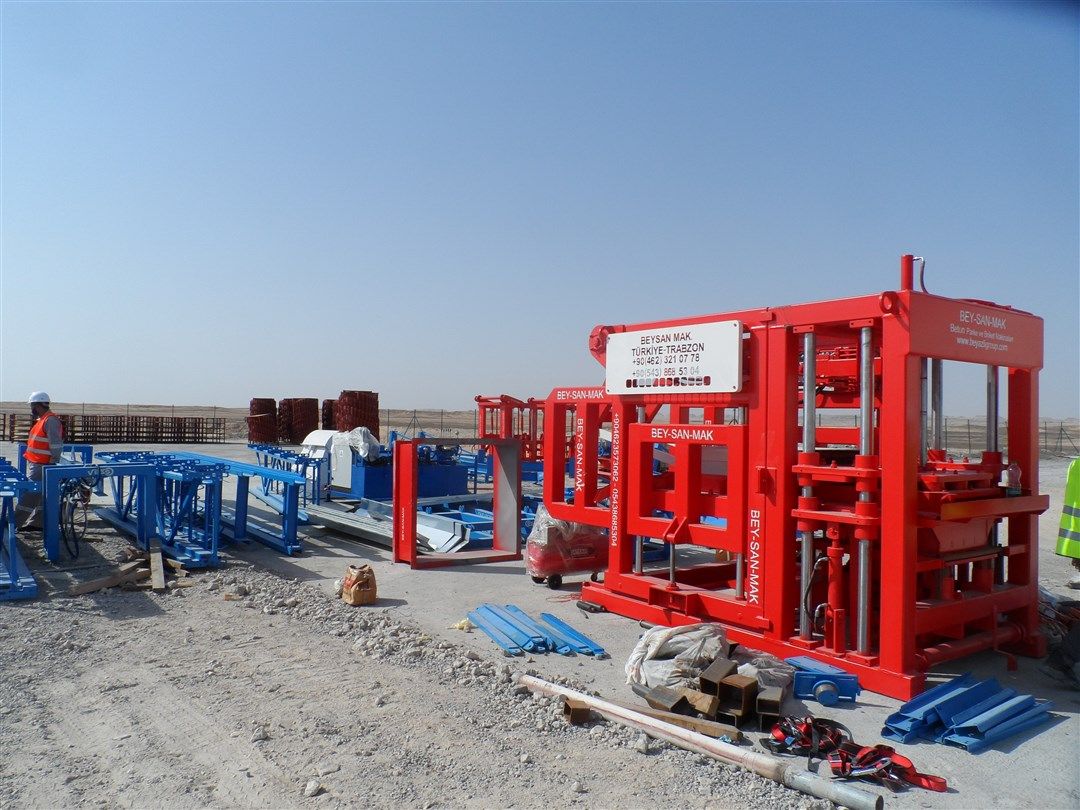 4. The brick making machine price: The price of the brick making machine is dependent on the machine's country of origin due to the different labor costs in each country. For instance, the same quality machine in Turkey is much cheaper than it is in Germany.
Based on your project Bess offers 6 different options, the table below is the general information of the machine, the detailed information is separately explained after the table.
| | | | | | |
| --- | --- | --- | --- | --- | --- |
| MACHINE NAME | AUTOMATION | HOPPER | PRODUCT HEIGHT | INSTALLATION | PRICE |
| Mobile Brick Laying Machine | Semi-Automatic | Single-Hopper | 18cm - 22cm | Included | 11.950 USD |
| Eco 4.1 | Semi-Automatic | Single-Hopper | 5cm - 25cm | Included | 38.680 USD |
| PRS 600 | Semi-Automatic | Single-Hopper | 5cm - 25cm | Included | 53.450 USD |
| Compact 6.1 | Automatic | Single-Hopper | 2cm - 25cm | Included | 80.650 USD |
| PRS 800 | Automatic | Single-Hopper | 5cm - 25cm | Included | 95.274 USD |
| Vess 12.1 | Fully Automatic | Single-Hopper | 2cm - 40cm | Included | 240.619 USD |
Note1: Double hopper machines are called paver block machines and they can produce double layer paving blocks, you can read the article paver block machine for further information.
Note2: The prices mentioned above may change based on the equipment you choose with the machine.
The table above is explained Item by Item:
1. Eco 4.1 Semi-Automatic Brick making machine
The smallest stationary machine that Bess company offers is Vess Eco 4.1 semi-automatic brick making machine. this machine produces 4000 standard concrete bricks in one shift. It can also produce 300 m² of paving blocks. The concrete blocks are produced on pallets and the pallets are delivered to the curing area by handcarts.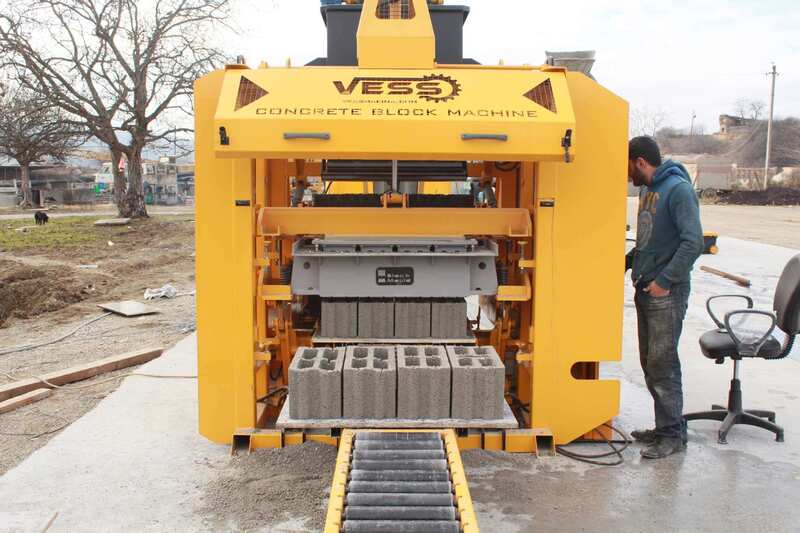 You normally need 1000 pallets to run your plant.
When you purchase this machine our technical team comes to your plant to install the machine free of charge. The machine has 2 years of guarantee as well. This machine is the best option for startups with no experience in this field of business and with a limited budget.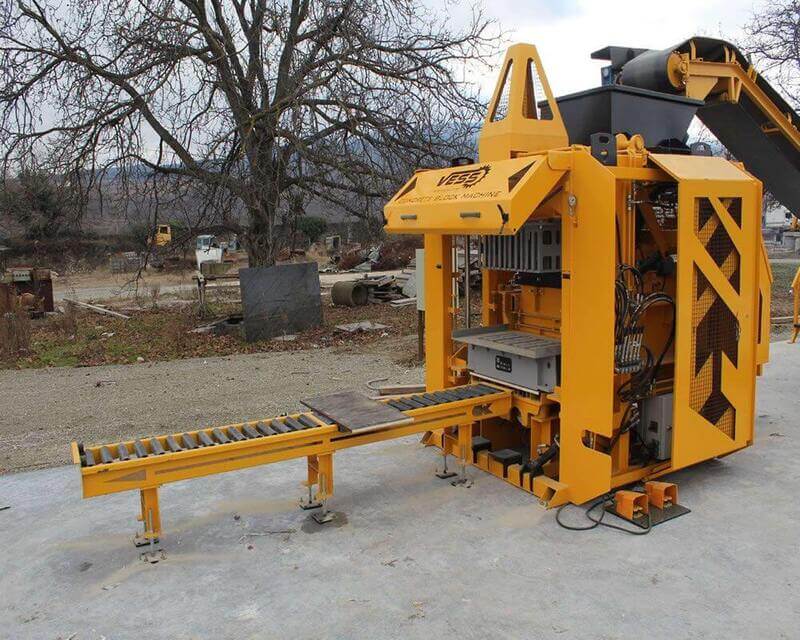 There are generally more than 500 concrete block mold shapes available for stationary machines. Automatic brick making machines are also available

2. PRS 600 Semi-Automatic Brick Making Machine
PRS 600 is for customers who need a higher production capacity. This machine can produce 6000 standard blocks or 400 m² of pavers in one shift. Bess offers this machine in semi-automatic and automatic types.
For semi-automatic versions, handcarts are used for carrying the pallets, but in automatic versions, it is done by forklifts and loader robots.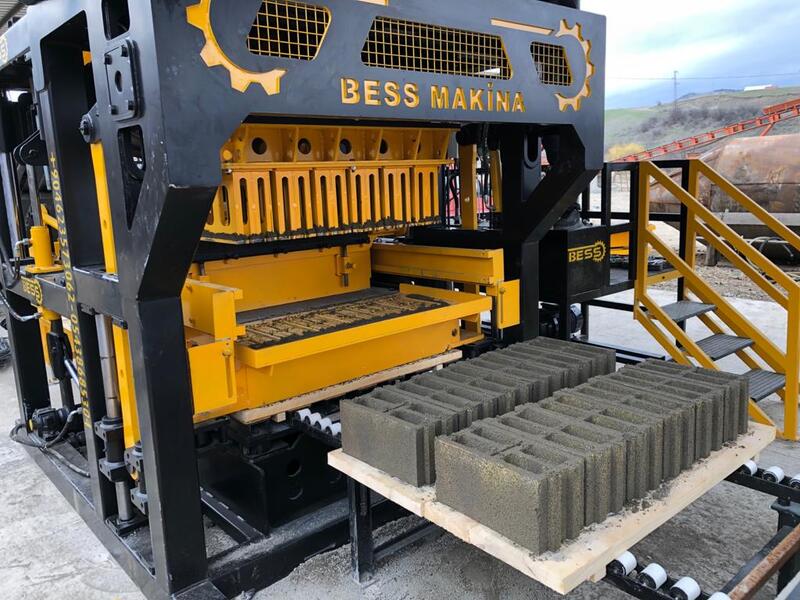 When you purchase the machine, Bess sends its technical team to install the machine for you, run test productions, and teach your operators to run the machine and do the maintenance.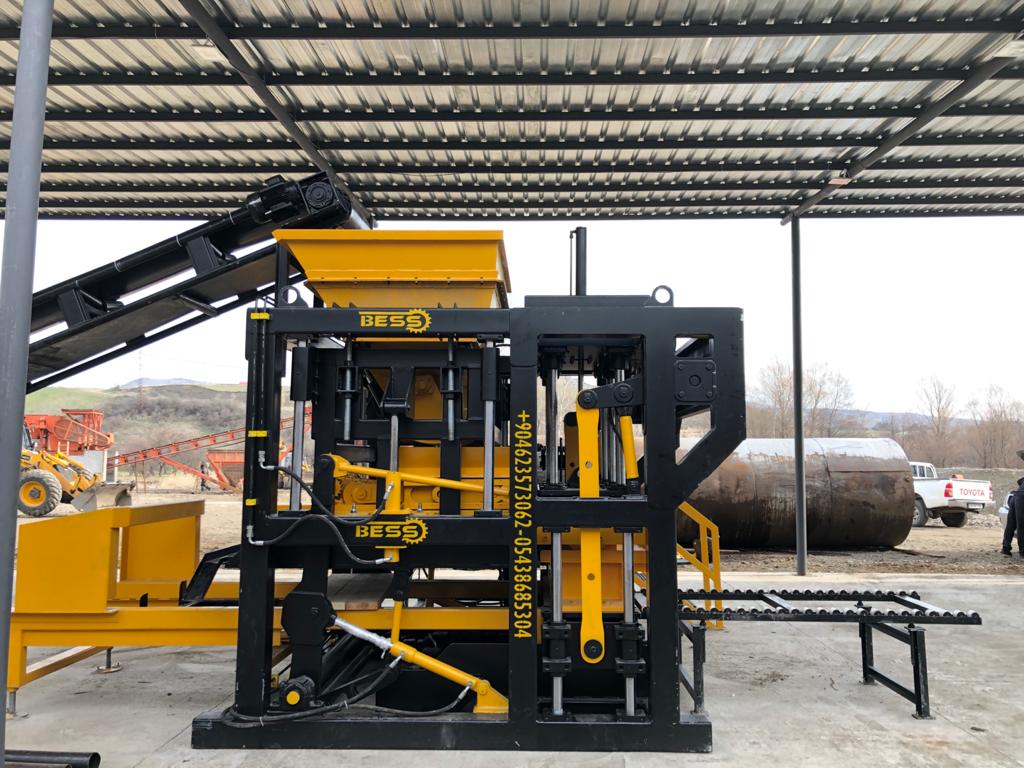 3. Compact Brick Making Machines 6.1
Compact block making machines are the latest generation of block making machines. They are a brick making machine and also a concrete batching plant. This means you can sell your concrete blocks and also sell ready-mix concrete. Compact brick making machines are exclusively our design and all the customers using this machine are more than satisfied with the quality of the machine.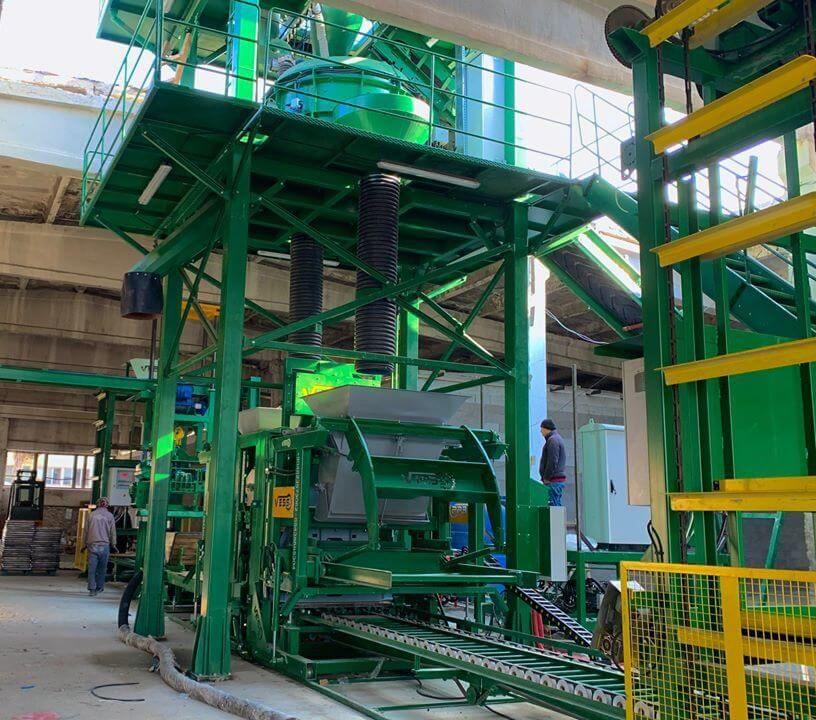 This machine can produce 6000 standard concrete bricks and also 300 m³ of ready-mix concrete.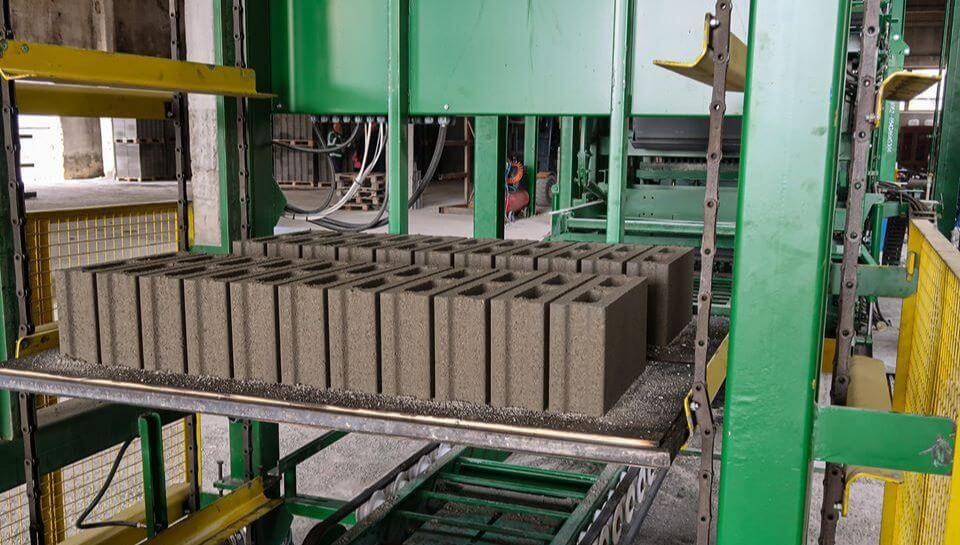 There are 3 automation levels available for this machine: semi-automatic, automatic, and fully automatic. Compact machines are also upgradeable in the future. You can start your business with the semi-automatic type and in the future, you can upgrade it.
4. PRS 800 Automatic Brick Making Machine
With the production capacity of 8.000 pieces of standard concrete bricks or 700 m² of paving blocks, this machine is a perfect option for those who are looking for a premium quality machine with a high production capacity.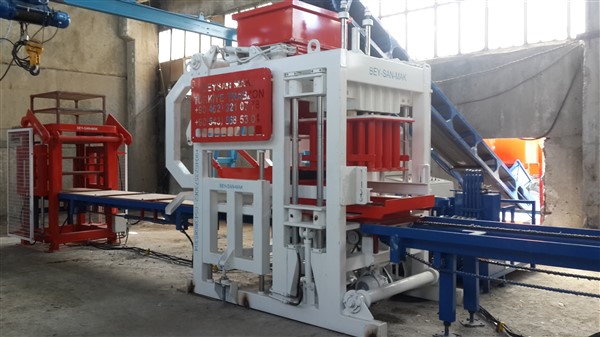 This machine is available in semi-automatic and automatic types as well. With low power consumption and high-quality electrical and hydraulic equipment, and also the exclusive design the machine has you can change the mold in 30 minutes and produce other shapes.
For more details, you can read a similar article but with different details: Concrete Block Making Machine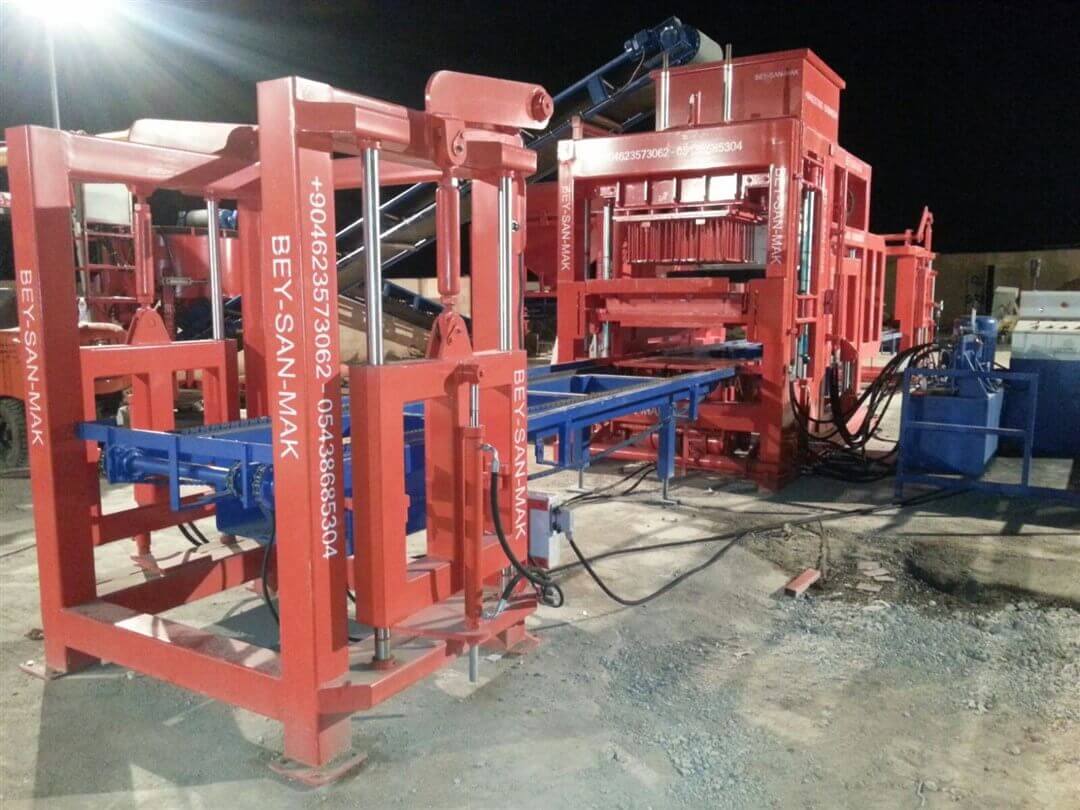 5. Vess 12.1 Fully Automatic Brick Making Machine
Vess 12.1 brick making machine is available in automatic and fully automatic series. the automatic Vess 12.1 handles most of the job automatically. This means your concrete ratio will always be the same and your product quality will also be the same. Only one worker is needed to operate the machine. The minimum product height of 2cm enables you to produce decorative stones as well.
Conclusion
---
Consider that when you buy a Bess premium quality brick making machine you can run it 3 shifts a day without any breaks. This means when you receive orders and you are short on time you won't have a problem.
Comparing the quality of our machines with other companies our prices are also cheaper than them. This is because we are mass producing some of our machines to reduce the total cost of the machines.
Bess is the company to buy premium quality brick making machines at a cheap price, you can also contact our English department for further information.