Through Bess-vess you will be capable to attend the highest quality due to the great request for high quality block bricks for sale delivered by Bess-vess, concrete machines.Bess-vess has a full range machines with variety paving bricks , hollow blocks. We have provided solutions , cost effective brick and block production with block bricks for sale for north African Market.
In this construction business, if you have a plan to produce concrete hollow blocks it is necessary to buy anykind of semi automatic or automatic block making machine with good quality. Because of the reason that if you buy good quality machine, you can able to produce high quality concrete hollow blocks and it will be more easy to sell these blocks.
Automatic Machine With Single And Double Hopper
In our company all our machines, we are producing them with high quality and using for example electric units from German brands, for engines we are preferring to use Turkish and Italian brands.
For this reason when you buy anykind of our semi automatic or automatic machines, it is possible to use them a long time without any deformation and issues. We can provide all support for your machine, not only before and also after sales. We have 2 years warranty period for all kind of machines. We can able to suggest anykind of suitable machine for your projects. The fact is, we have a lot of machines with different capacities. For example for concrete hollow blocks, the daily capacity is starting from 4.000 pieces and up to 24.000 pieces. For paving blocks, the capacity is starting from 300 square meters and up to 1500 square meters. Here is the video sample of our small capacity paving block making machine that you can able to watch.
Semi Automatic Paving Block Making Machine
Concrete block bricks for sale
According for the formation for the concrete block bricks for sale, can be done on your location (we send a trainer to your country to train you on your site), or at our factory established in Trabzon - Turkey.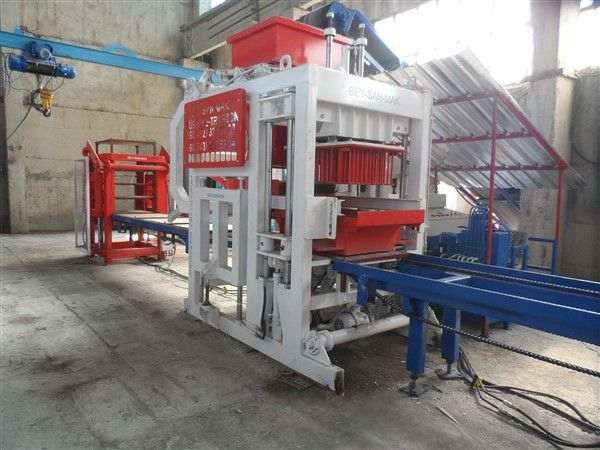 Machines prices in North africa
Our important and interesting core components of the BESS-VESS block bricks for sale is forming. We have a number of knowledged, formed and qualified trainers with a different of experience for machines prices in North Africa, who are capable to provide understandable services to all our customers across the general for African Continent especially the machines prices in North Africa to easy using of blocks bricks for sale.
Automatic Block Machine With Equipments
We manufacturer block bricks for sale at an affordable price and we do deliver around north Africa and neighbouring countries at an affordable price.
Making block bricks for sale
Entry level block bricks for sale are manufactured and designed to used by labourers and are worked efficient making block bricks for sale, ideal for small, medium and high capacitys for north Africa.