Hessam

Hits: 4049
Bess Brick Making Machine prices in Europe 2021
Bess Brick Making Machines
---
Bess Company is a well known Turkish company in the field of manufacturing concrete brick making machines. With more than 350 working plants in 32 countries, Bess is now the leading brick making machine manufacturer company in Turkey.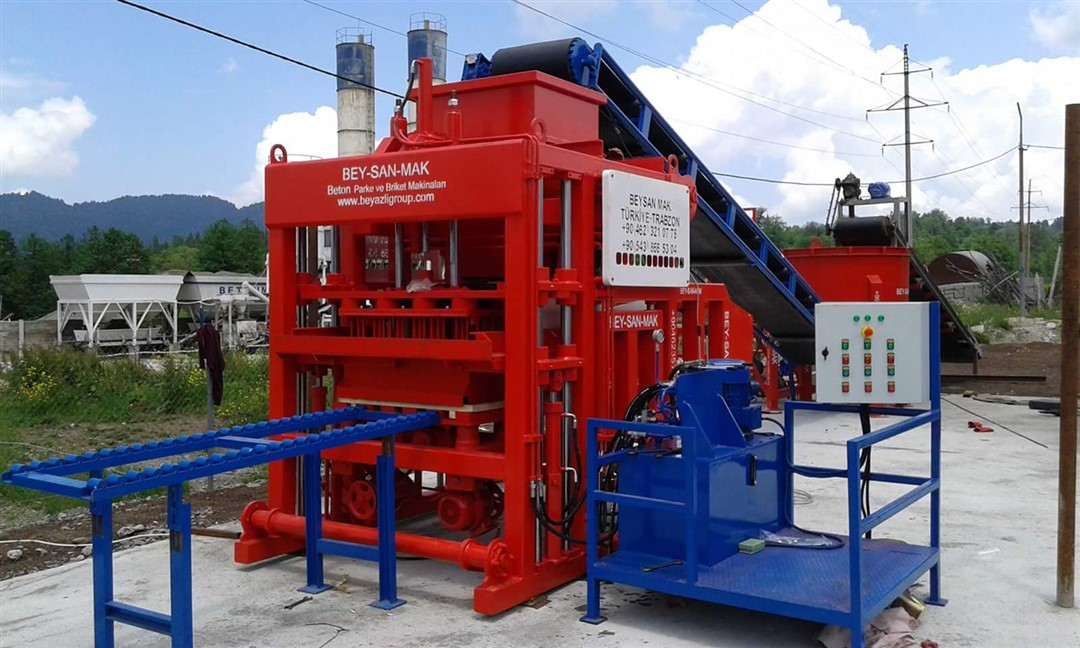 We produce different types of brick making machines with different capacities and automation levels. These machines are suitable for any kind of project with any budget.
Having a high-quality machine is very important in this business because it will affect the product quality and in European countries, it's very important to have a high-quality product at a reasonable price so you can sell it easily.
You can produce different shapes with our brick making machines by changing the mold. The process of changing the mold takes about 20 to 30 minutes and it can produce different shapes with a height between 5cm to 25cm. These shapes are:
1. Hollow blocks with different shapes and sizes
2. Solid blocks with different shapes and sizes
3. Paving blocks with different shapes and thicknesses
4. Different types of curbstones
5. Styrofoam blocks
6. Concrete gutters
7. Grasscretes
8. Hollow floor blocks
9. Special shapes and designs based on your need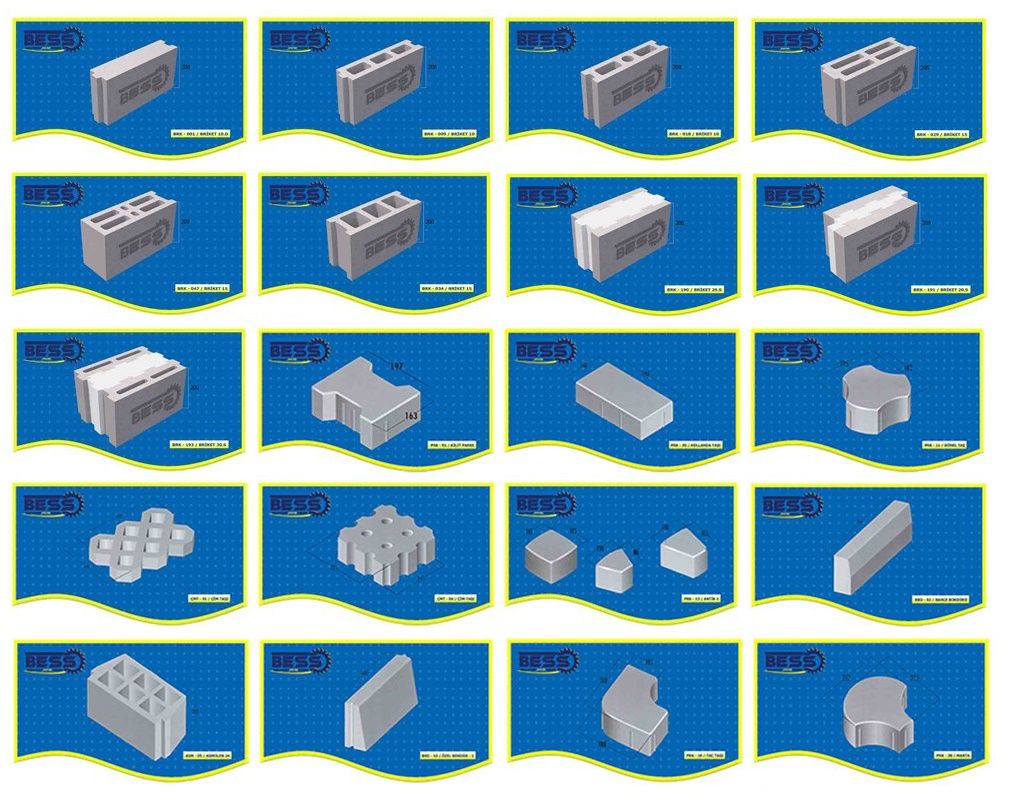 You can visit Bess Mold Gallery as well for further details.
Bess Brick Making Machines In Europe
---
Bess brick making machines are designed by Germany and all the parts used on the machine are well known German brands. Our machines Have easily passed European standard tests and have standards such as CE and ISO.
Bess machines are manufactured in Turkey to reduce the manufacturing cost but the quality is premium because of the design and the parts. For hydraulic and electric panels Bosch Schneider and Siemens equipment are used.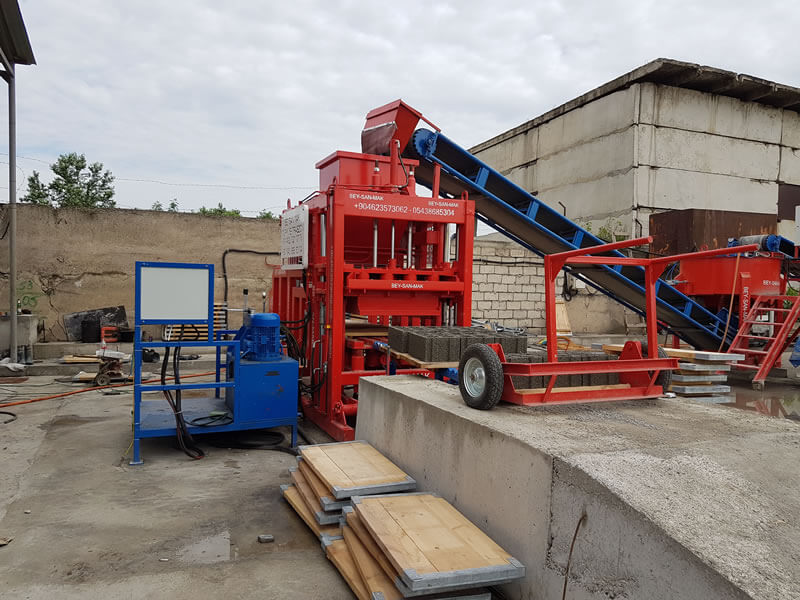 We already have machines in France, Romania, and Hungary. So, if you are from a European country and interested in starting your own concrete block production plant you can contact us. We guarantee a premium quality machine at a reasonable price and an efficient aftersales system. We offer free installation for the machine and we offer 2 years of guarantee against any manufacturing faults and mechanical errors for the machine and equipment.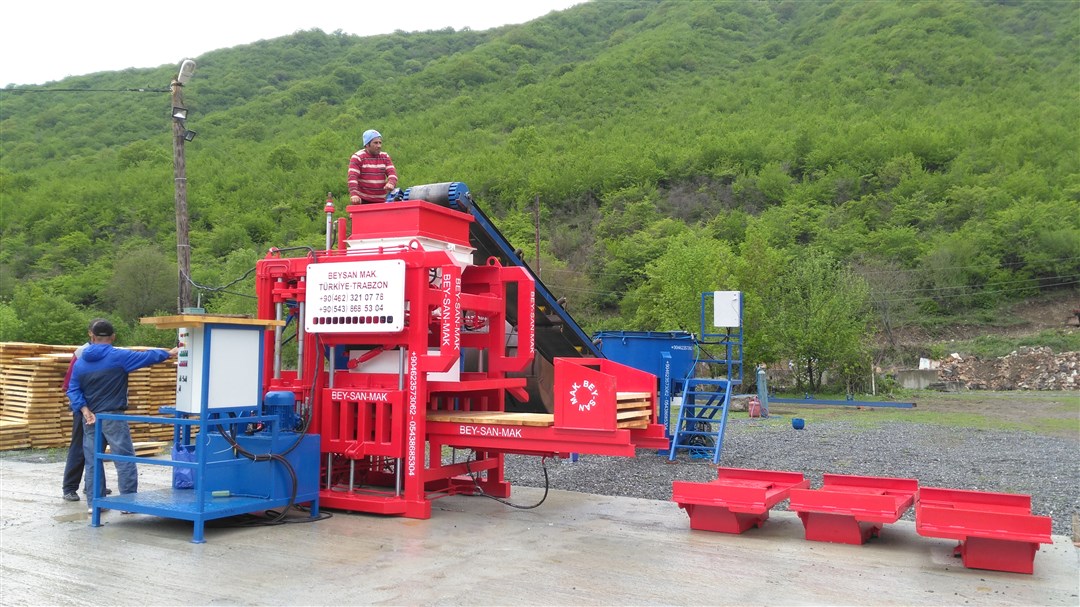 Bess concrete brick making machines are one of the best options you can find in the market in terms of quality and price.
Bess brick making machines installed in Europe so far:
If you are living in European countries like Norway, Denmark, United Kingdom, Hungary, Poland, Serbia, or Kosovo you can contact us for quotations or further details. Our contact details are available at the end of this article. For more details about this type of machine, you can check brick making machine price and details as well.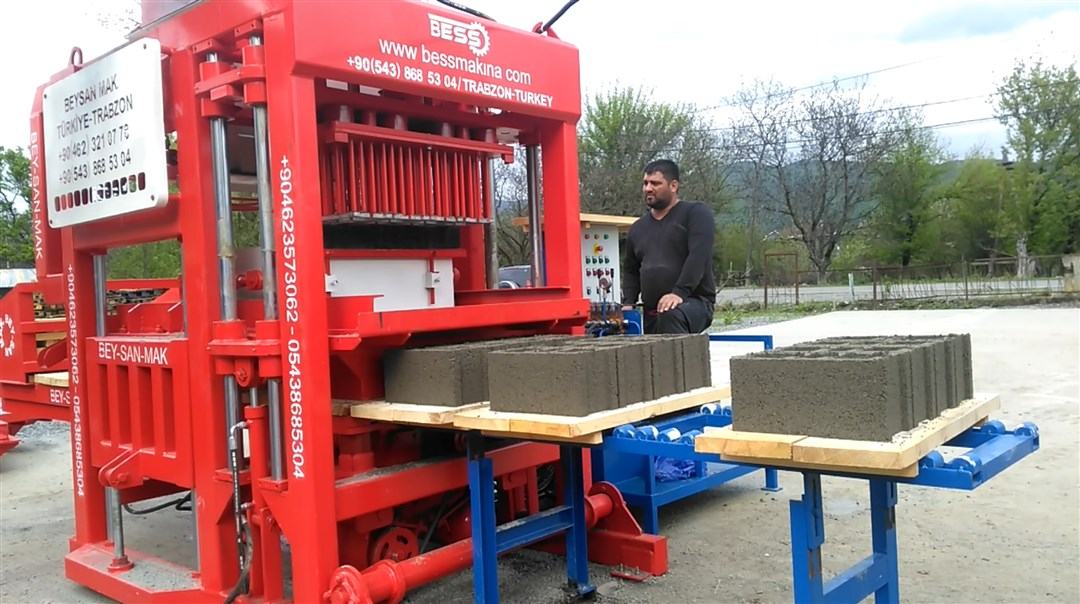 Bess Brick Making Machine Prices in Europe 2021
---
Bess offers brick making machines as full sets or only the machine itself. If you already have a concrete batching plant and you want to start producing blocks you can buy only the machine and if you are starting this business you can have it as a full set.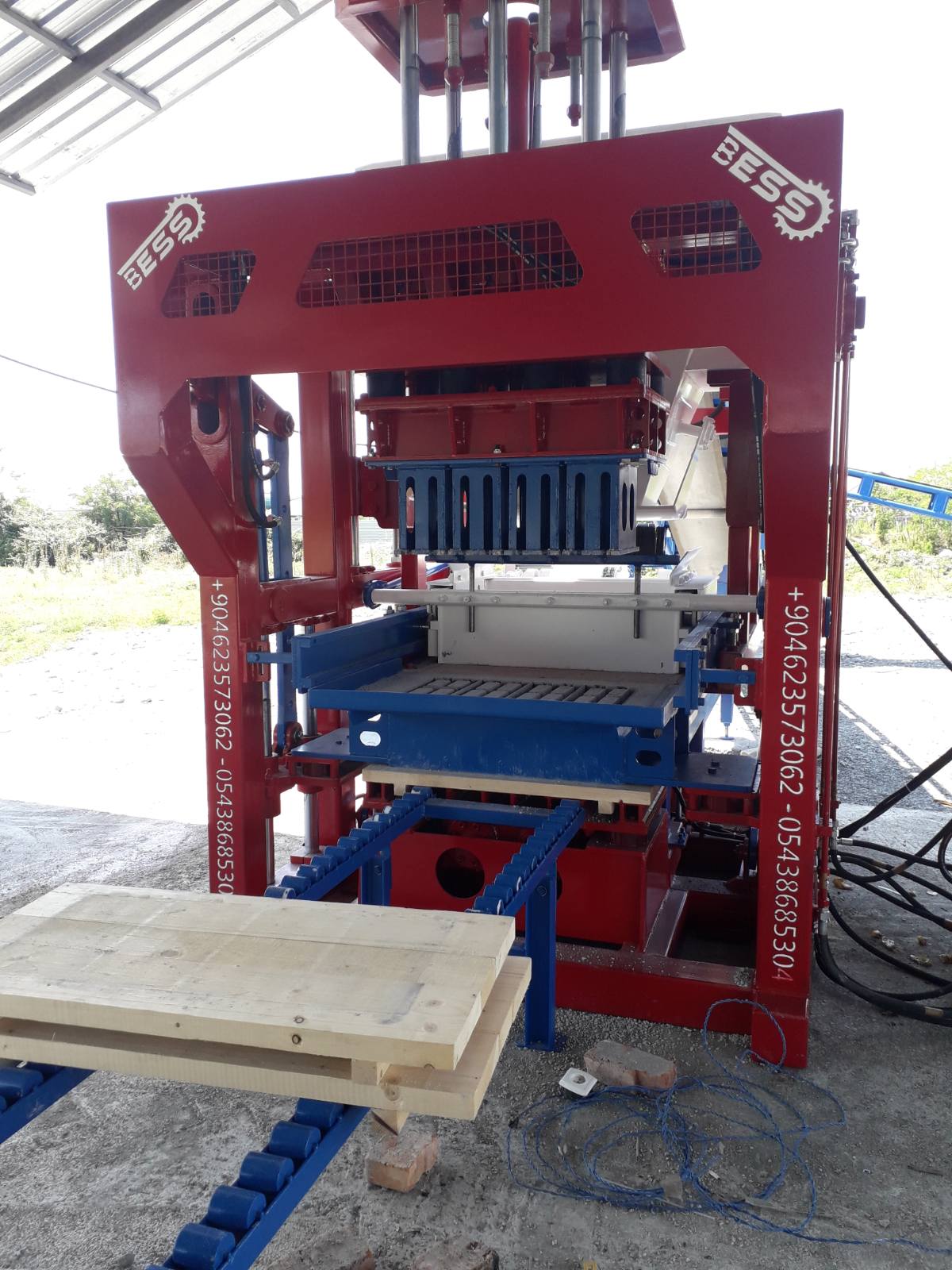 To keep up with our rivals and to be one step ahead of them we offer premium quality machines with reasonable prices and with a variety of options based on your project. Our machines are categorized as small medium and big machines to be suitable for different projects and in 3 different automation based on the number of workers.
Discussing the brick making machine price in Europe 2021, the table below shows a few products that we have. The prices are in a full set version.
| | | | | |
| --- | --- | --- | --- | --- |
| Machine Model | Automation Level | Installation | Molds | Price |
| PRS400 | Semi-Automatic | Included | 1 | 45700 USD |
| PRS400 | Automatic | Included | 1 | 59900 USD |
| PRS600 | Semi-automatic | Included | 1 | 58700 USD |
| PRS600 | Automatic | Included | 1 | 76980 USD |
The prices above include aggregate hopper, conveyor belts, mixer, main machines with hydraulic and electric system included, pallet trolleys, and one mold. For further details, you can contact us anytime.
Below you can see one of the sample videos, for more videos you can visit the Bess Machine EN youtube channel.
Aftersales Service
---
Bess company's policy is customer satisfaction, the prices may seem expensive for the first look but have in mind that you will get what you pay for.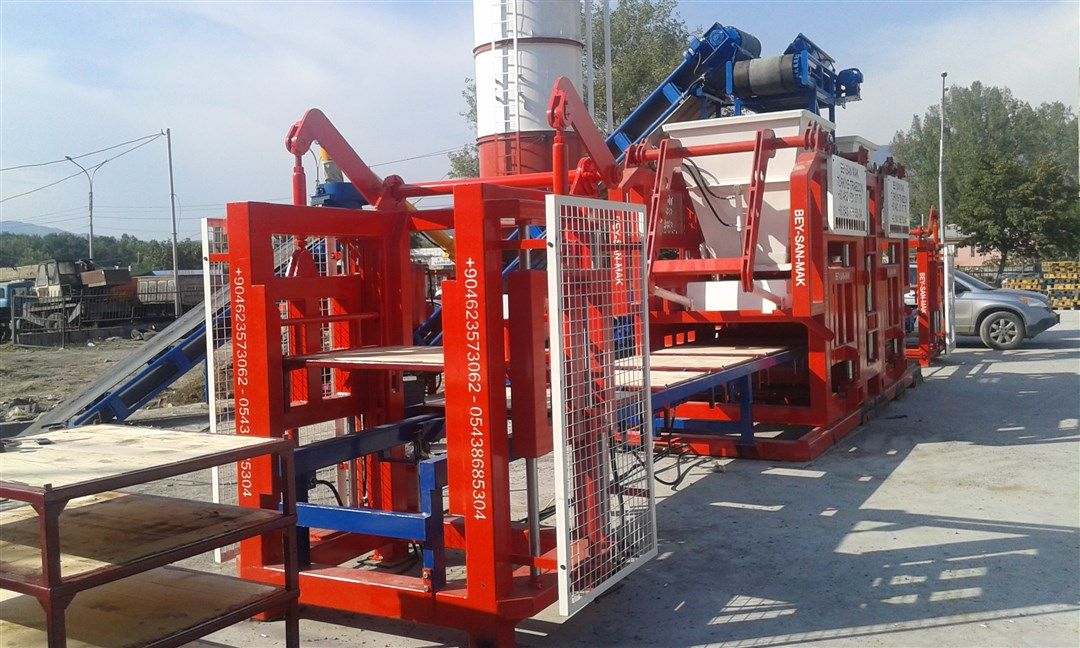 The special features of Bess brick making machines:
1. Sturdy machine with a very strong chassis.
2. Heavy-duty machine designed to work 24/7 based on customer needs.
3. Heavy-duty German parts installed on the machine.
4. ability to produce concrete products with a height between 5cm to 30cm.
5. Because of the special design the maintenance of the machine is simpler and done in a very short time.
6. Mold changing made it very easy because of the design.
7. Low energy consumption because of high-quality original parts.
8. Very low error rate and minimized repair time to prevent production loss.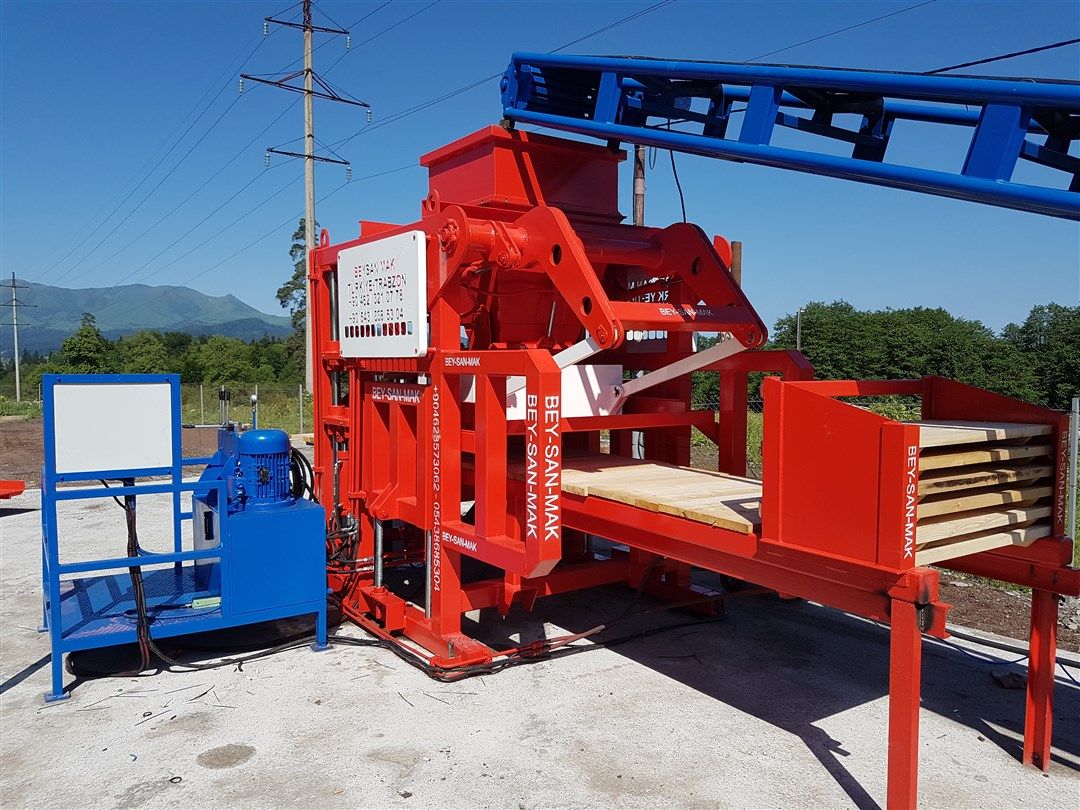 Normally after your site is prepared, our technical team will come and install the machine for you. Then they will run commissioning with training your operators. After everything is finished they will sign your guarantee papers. The guarantee period is 2 years as mentioned before. It is also extendable to 5 years.
If anything goes wrong with the machine the machines have the ability to be connected to the internet so our engineers can troubleshoot the machine, If the problem is solved with an online connection and a part is needed we will send the broken part to you. If the problem is not solvable through the internet we will send one engineer to your site with the broken part so he can solve the problem.
Normally, this takes 48 hours for the countries that do not need visas. To minimize the problems and errors we always use the best possible equipment in the market.
Conclusion
---
If you are interested in this field of business and you don't have any experience, you don't need to worry about anything. Bess company offers its plants as turnkey projects. We will do from 0 to 100% of your project for you. We can modify the machine and the mold based on your project land and product details. We also offer a concrete block production business plan based on your country and available raw materials in your area.