All brick and concrete block machine for north africa, with strong frame design and vibration technology that ensure low maintenance costs and impressive durability with concrete block machine producing.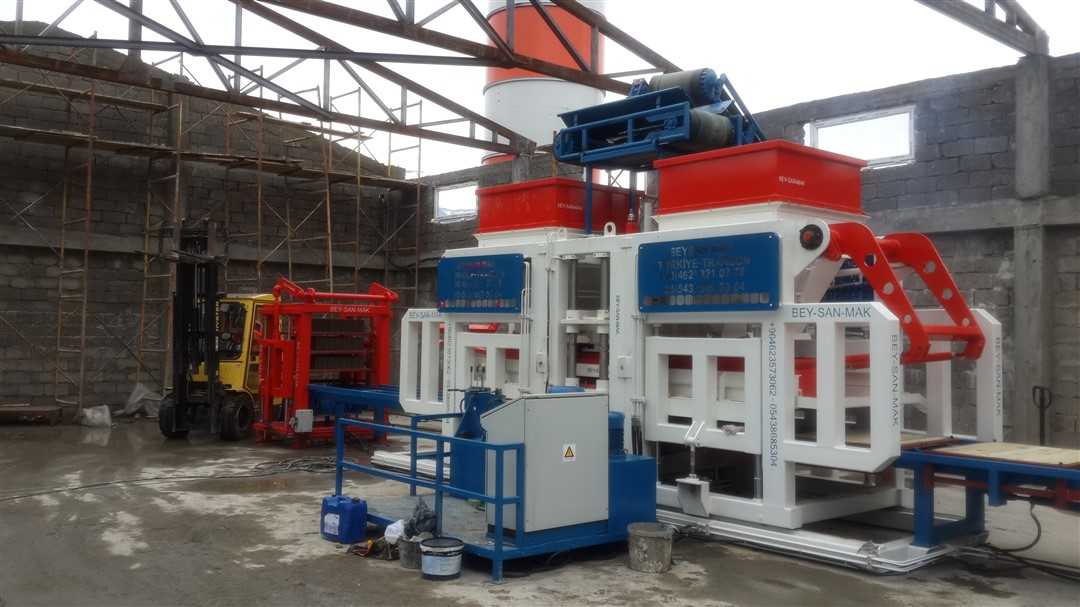 Manual and automatic pallet
Bess provides concrete block machine making solutions to various industries where cement or industrial mixers are used, including cement feed and weighing, manual and automatic pallet handling systems, and automation control.

Block and brick industry
One of the leading companys of concrete block machine and exporter. Bess has over 7 years' experience in the block and brick industry, providing the building materials and dıfferent mould machine production in the sector.Bess brings your business the most affordable concrete block machine plant solutions. We supply high quality brick making equipment with suitable prices.Bess is manufacturer of quality block and brick industry. If you are looking to purchase block machine you have come to the right address. Should you have any questions with regards to our equipment, please do not hesitate to contact us.
Concrete Hollow And Paving Block Making Machine
Currently we are producing different kind of machines with different capacities. All our stationary and laying brick making machines can able to produce high quality stone products such as like concrete hollow blocks, concrete paving blocks, curbstones, asmolen and others. According to your demand, we can provide the best machine for your business. Here below you can see some of advantages of our machines which we are currently producing in our company.
* For automation we have semi automatic, automatic and fully automatic types.
* You can buy the machine with single hopper or double hoppers.
* It's possible to add or remove the items for the machine which you need or not.
* Two different options for the machine, one of them is full plant the other one is mini plant. You can able to buy the machine with all equipments like full plant or just the machine and necessary equipments nearby like mini plant.
* We can provide technical drawing for your own area before installation process.
* Using high quality parts for the machine and it means you can use them a long time without any deformation or issues.
* Our technical team can able to reach your area for installation and they can teach your operator. These services are totally free of charge.
Paving And Concrete Block Making Machine With Different Automations

Paving blocks and curbstones
Our machine , is excellent in producing of paving blocks and curbstones with high and medium production efficiency and lower energy consumption.since putting into international market,stable economic profits and social benefits have been achieved . If you want to know more about concrete block machine.
There is different alternative on our website and are available all machines details so, after you know more information then you have more option you can add the equipment that you want, or you can remove. We wait for you to manage all demands. Concrete block machine design different capacity and different production with different price. This show you how important similarities of the concrete block machine and concrete block machine has mold which produce different stones.