Hessam

Hits: 2891
Concrete Block Mold
Concrete Block
---
Concrete blocks are produced in different shapes like hollow blocks, solid blocks, curbstones, styrofoam concrete blocks, paving blocks, hollow floor blocks, and other types of blocks as well.
These blocks are used in different construction sectors. curbstones are used in covering the sides of the roads. Paving blocks are used to pave the sidewalks. and hollow blocks are used to build walls. Generally, we call them concrete masonry units as well.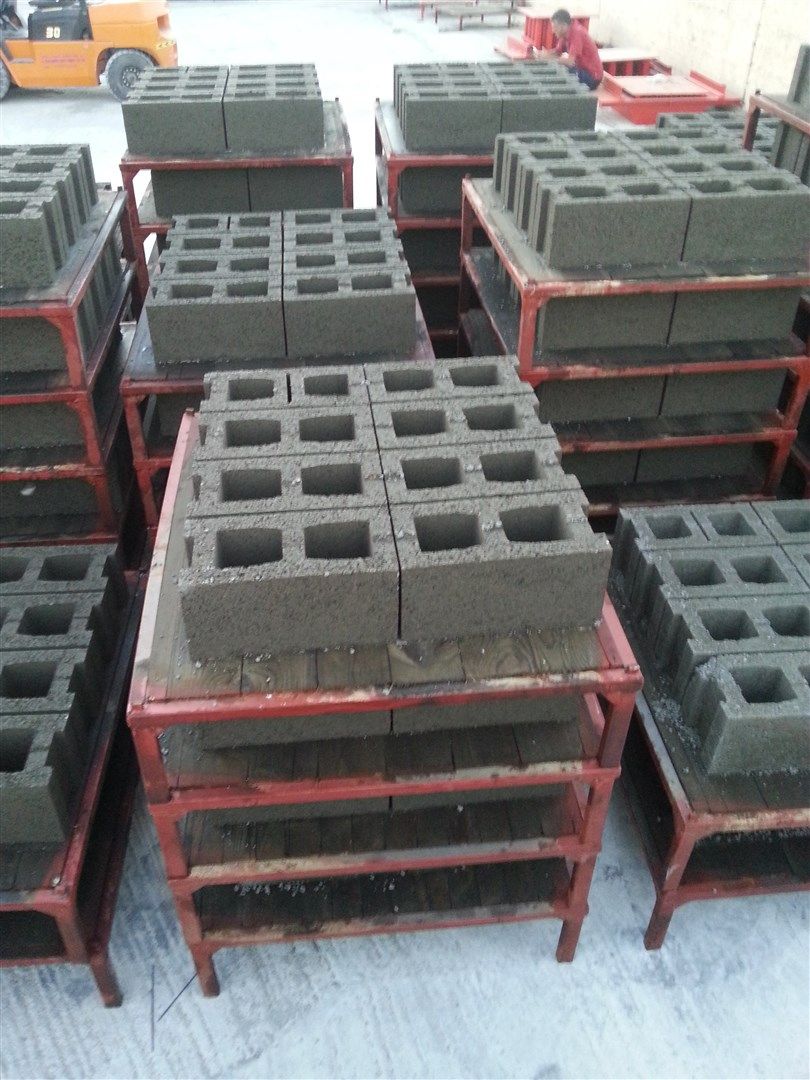 Since they are all produced by molds, you have the option to produce them as interlocking blocks as well. Interlocking blocks have lots of advantages over the normal blocks. They lock each other without the need to mortar and also the construction speed of the interlocking blocks is faster than the normal blocks.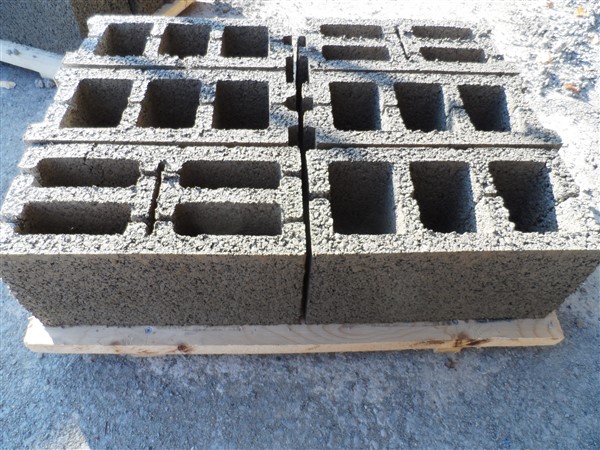 Concrete blocks are produced in different methods but to have a high-quality concrete block you need a concrete block machine. 'this is because the machine uses vibration and hydraulic force on the molds to produce concrete blocks.
Concrete Block Mold
---
concrete block mold is the most important part of block making machines. It like the heart of the machine where blocks are shaped.first the machine fills the concrete block mold with the mortar, then presses the upper mold to the bottom mold with pressure. molds are produced with different raw materials Like st-52 Hardoax or CK-45 metal sheets.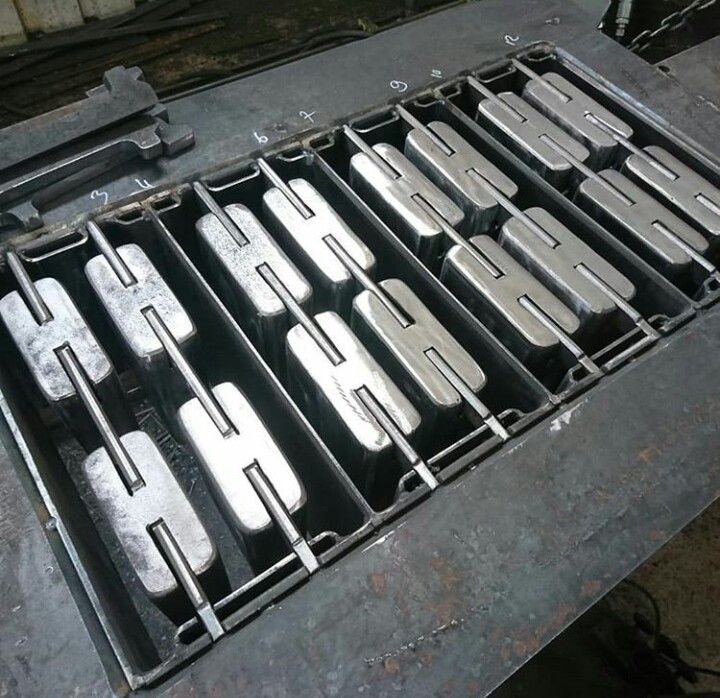 Concrete block molds are produced in different shapes to produce different types of concrete blocks, you can visit Bess concrete block mold gallery to see the different options that we have.
Our English department contact info is at the end of this page, you can contact us to have more details.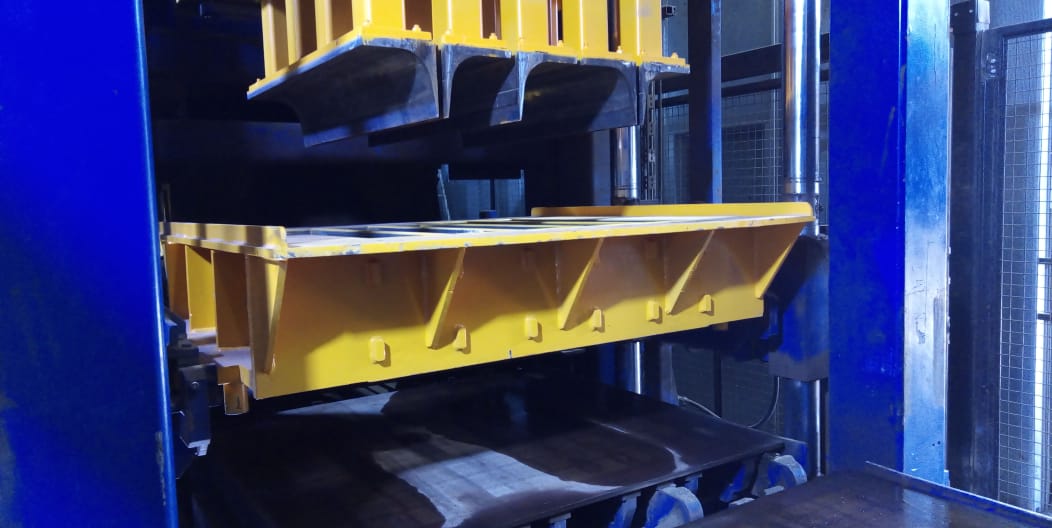 Below you can see a sample paving block mold that We produce. Our molds have an 80.000 press guarantee. We also produce molds for different brands of machines like Hess, Zenith, and Masa concrete block machines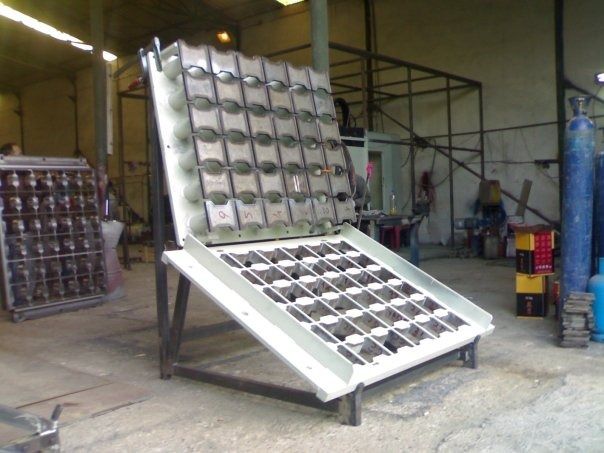 Concrete Block Mold Manufacturing Process
---
To produce the molds we use CNC cutting machines to have the maximum accuracy, this step is very important to make sure all the parts fit with each other. After the cutting process is finished the assembly of the mold starts. The assembly process is done by our engineers to avoid any mistakes.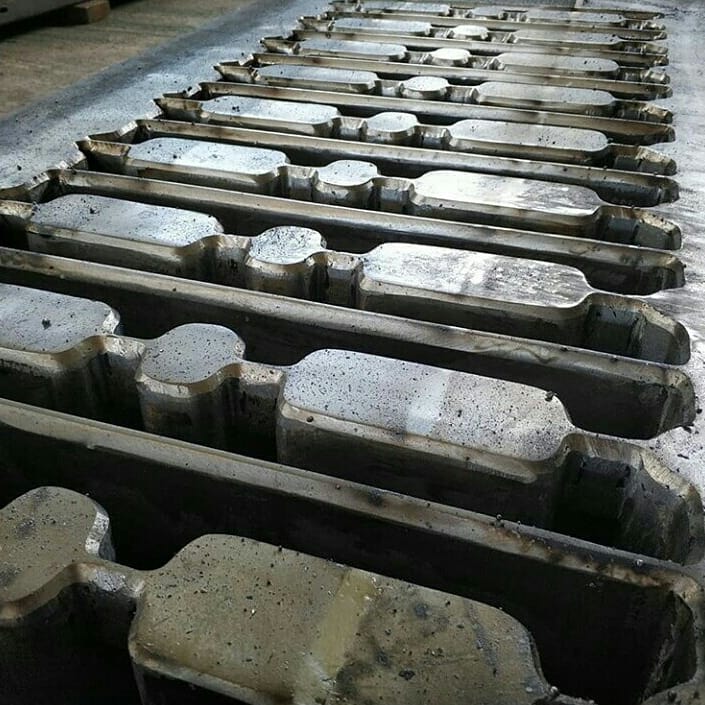 After the assembly, the welding is controlled and reinforced again. The final step is the hardening process of the molds. Beyazli group molds are hardened twice to have maximum strength for more presses. This means your mold will have a longer life.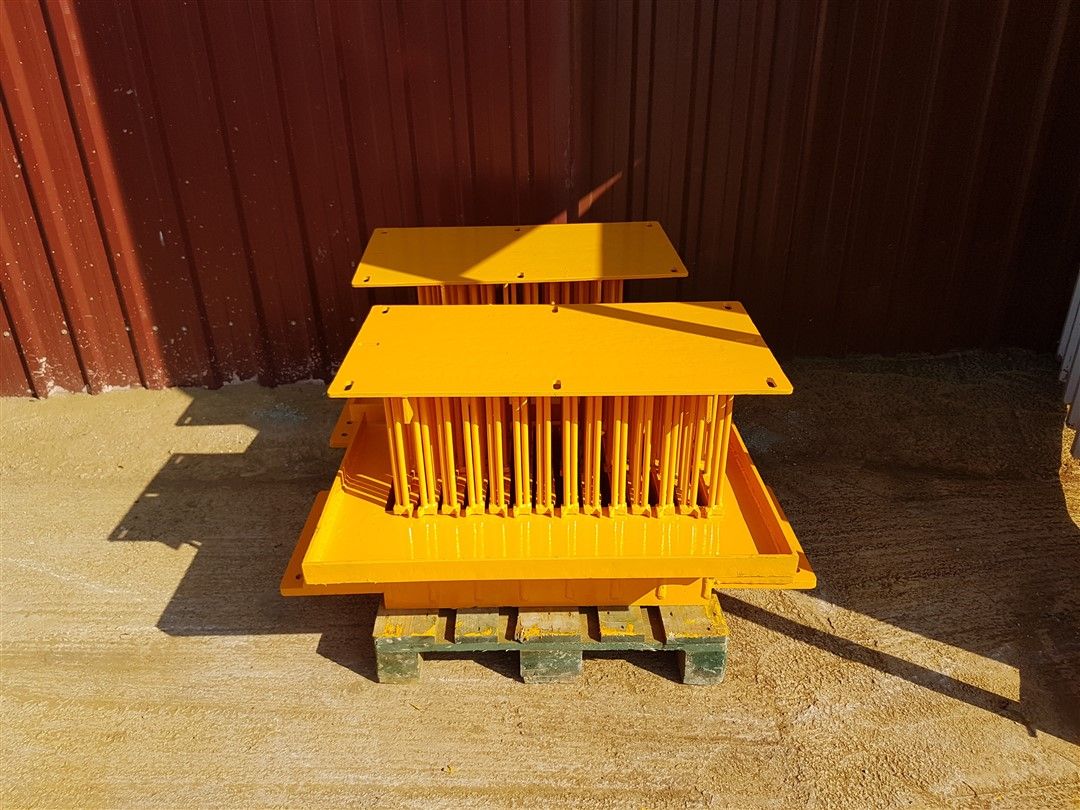 Concrete Block Mold Quality And Price
---
Depending on the material you choose for the molds and also the capacity of the machine, the concrete block mold changes.
Hardoax metal sheets are higher in quality and also more expensive. St-52 is also a high-quality metal suitable for this job if you are looking for a more economical concrete block mold. normally Most of the molds are produced from ST-52 metal sheets as standard. Hardoax is mostly optional.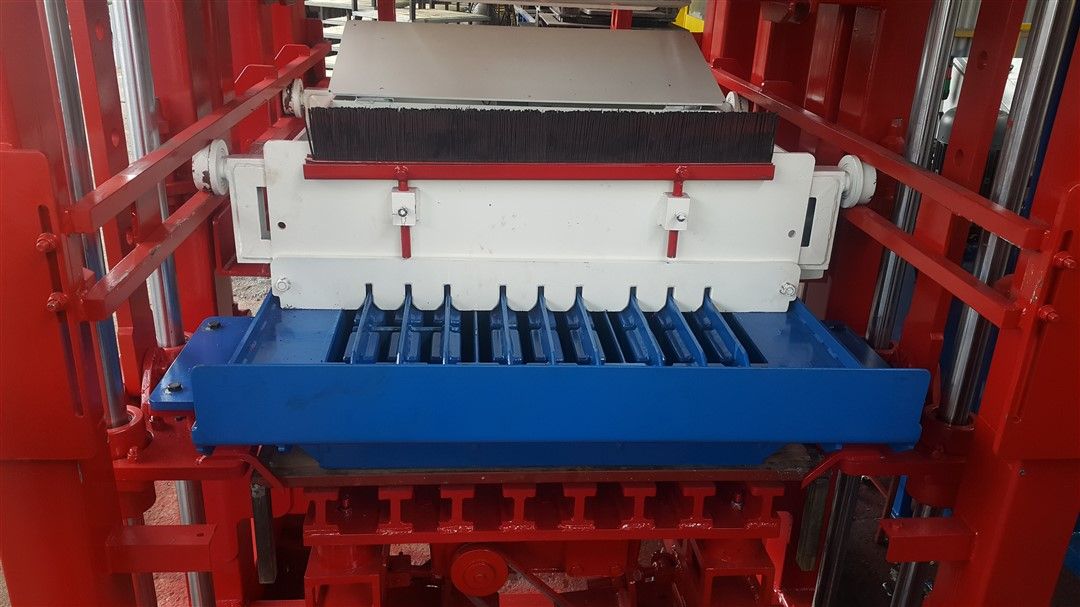 The prices of the concrete block molds also depend on the shape of the mold. paving block molds, curbstone molds, hollow block molds, and solid block molds have different prices.
Another factor is the installation type. there are generally 3 types of installation systems.
1. Bolt and nut installation
2. Pneumatic installation
3. Hydraulic installation
The concrete block mold price is from 2500 USD up to 20.000 USD depending on the factors discussed.
Concrete Block Machine
---
concrete block machines are produced in different shapes, capacities, and automation levels. If you need a mold it means that you already have a concrete block machine so the explanation will be short.
There are generally three automation levels available for concrete block machines:
1. Semi-automatic
2. Automatic
3. Full automatic
The semi-automatic concrete block machines are suitable for countries with lower labor cost because the pallet transportation around the site is done by workers. These countries are Ghana, Gabon, Somalia, Djibouti, Ethiopia, Iran, Georgia, and other Asian countries.
You can read the article concrete block making machine to learn more details about the machines and their capacity and automation level.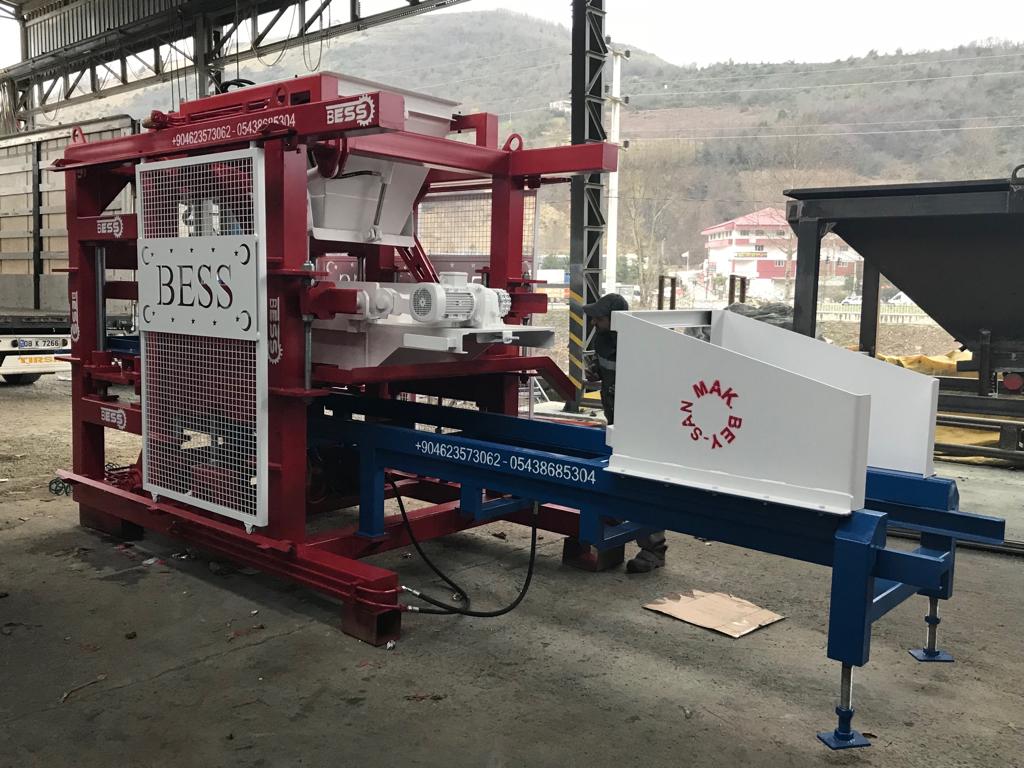 The automatic concrete block machines are suitable for countries with high labor costs and expensive land because fewer workers are needed for automatic machines. The countries that mostly buy these machines are the United Kingdom(UK), New Zealand, Australia, European countries like Spain, Hungary, Canada, Egypt, Saudi Arabia, Bahrain, UAE, and other Arabic or European countries.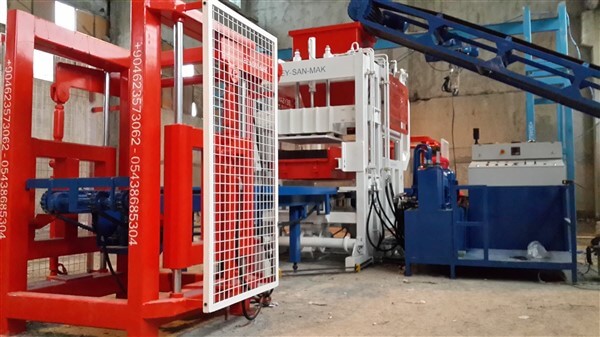 If you are planning to have a machine or the second machine you can contact us for detailed information about the machines or molds.