Hessam

Hits: 2431
Paving Block Machine For Sale
Concrete paving blocks are utilized in construction to establish level and durable surfaces on the ground. They are commonly employed for creating sidewalks, pavements, urban roads, and pathways leading to structures.
A paving block machine is a special device designed to manufacture not only concrete paving blocks but also other types of blocks like hollow blocks, wall blocks, and curbstones.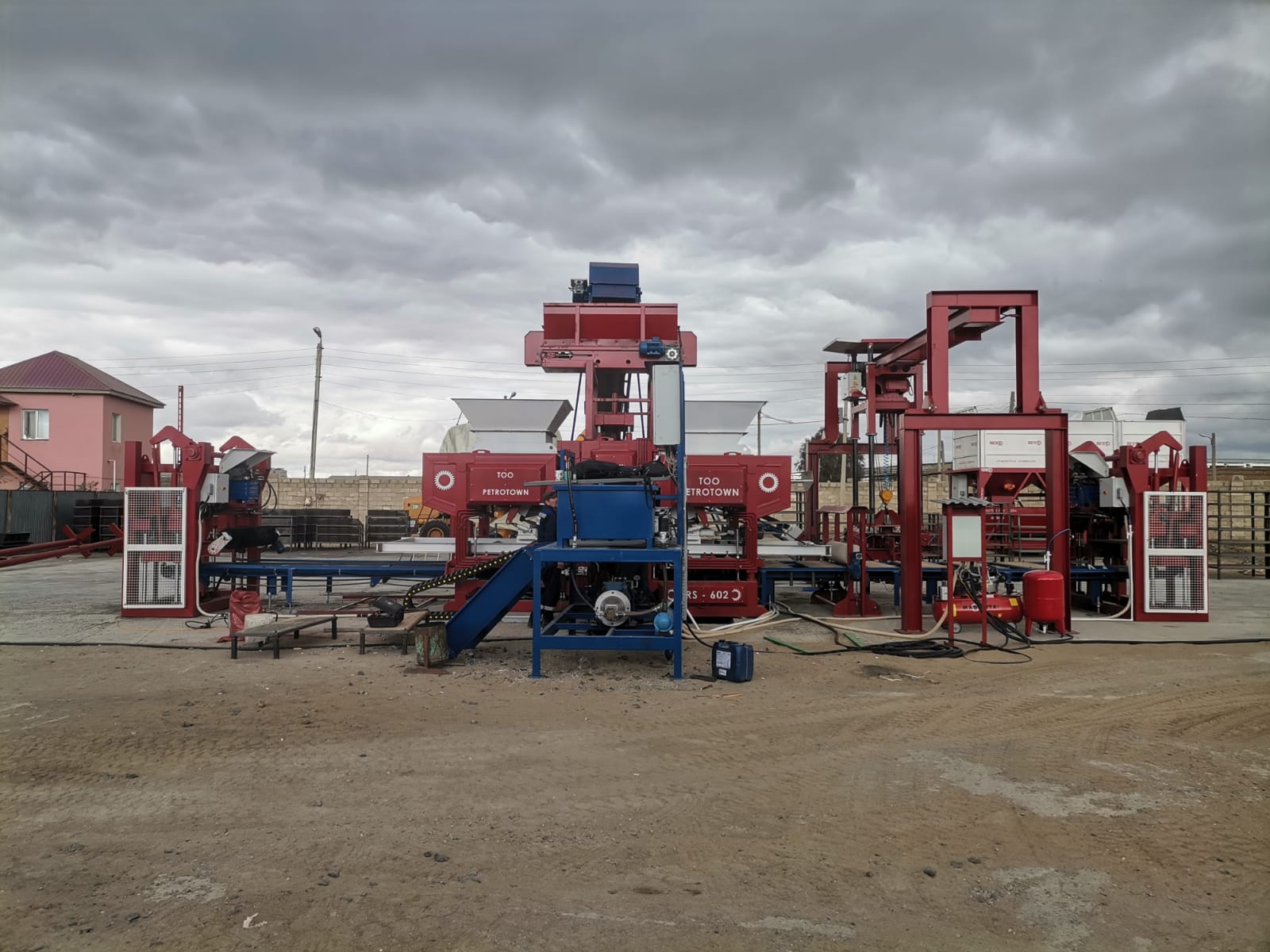 The unique thing about the concrete paving block machine is its ability to create a high quantity of products quickly. Operating the machine is straightforward, as manufacturers offer training courses for its use.
Lately, the demand for paving block making machines has risen worldwide, with many entrepreneurs looking to purchase the machine to enter the industrial market.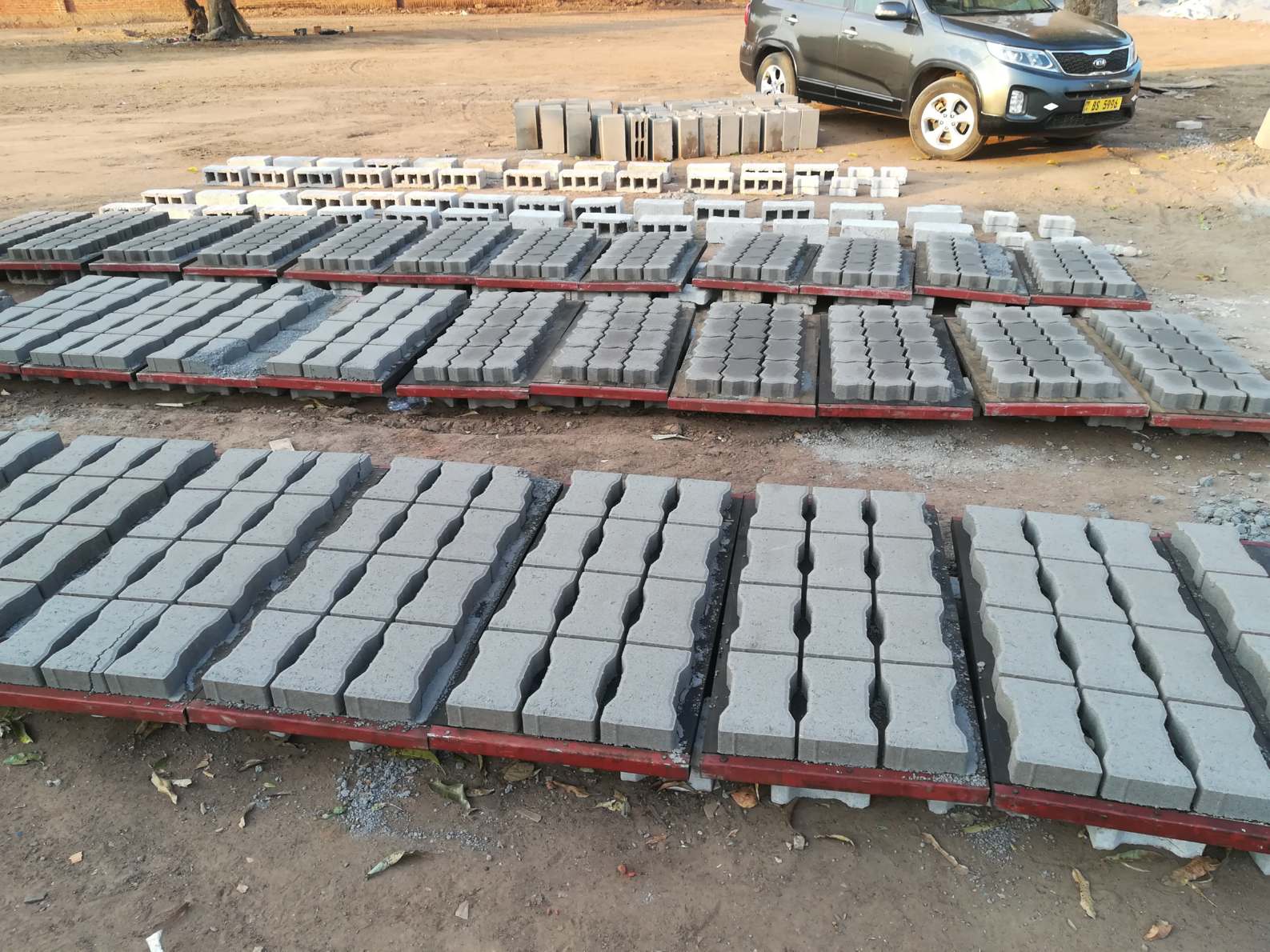 Paving Block Making Machine
---
Our company offers premium quality concrete paving block machines designed to create top-notch blocks.
The machine is user-friendly and energy-efficient. It ensures the production of high-quality paving blocks. It's built for non-stop operation around the clock without issues. Additionally, the machine can produce various types of tiles and curbstones using molds of different sizes.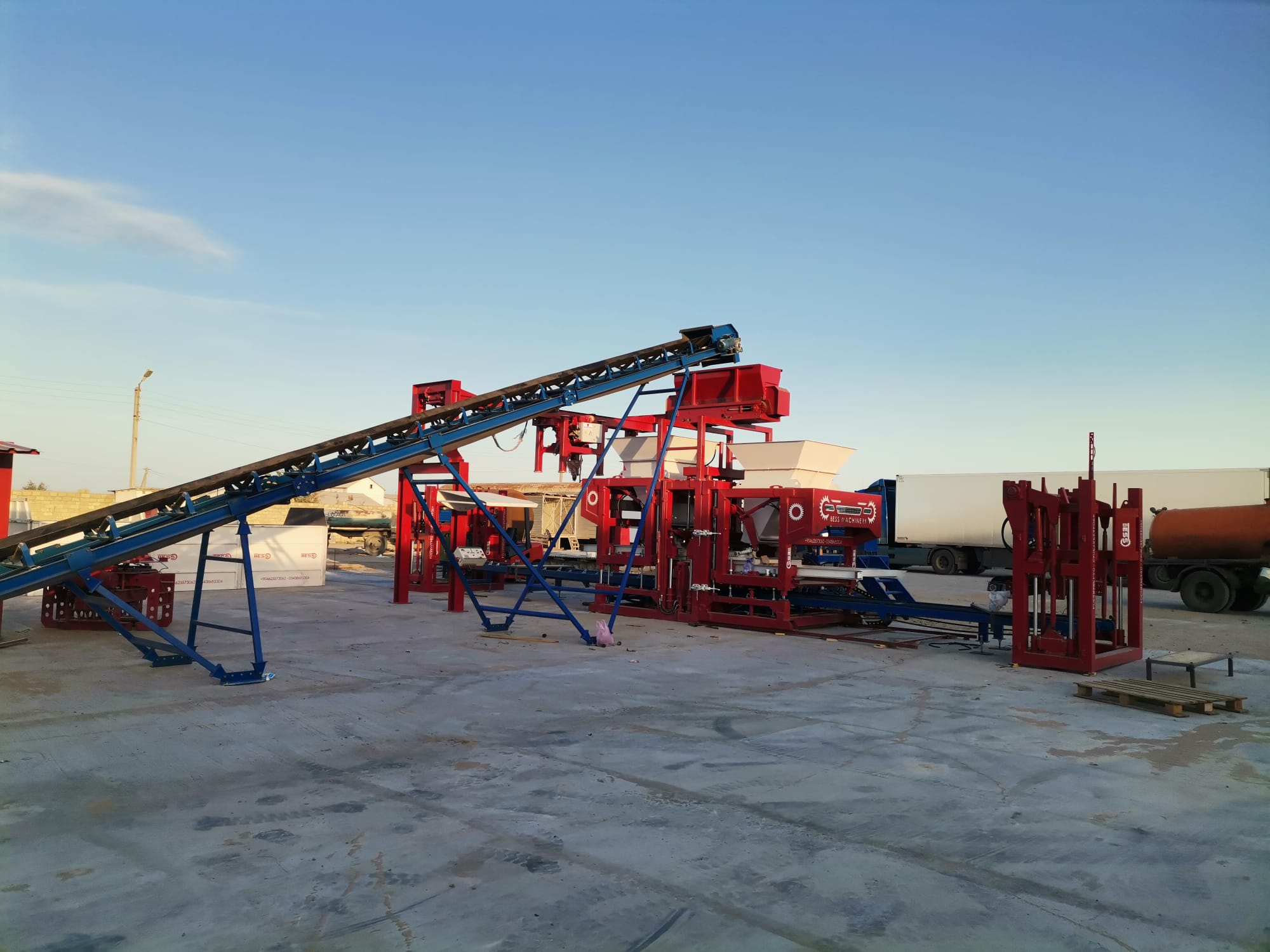 When buying a concrete paving block machine, you have various choices. This allows you to pick the machine that best fits your project's needs for making top-quality paving blocks and more. These machines are generally called concrete block making machine.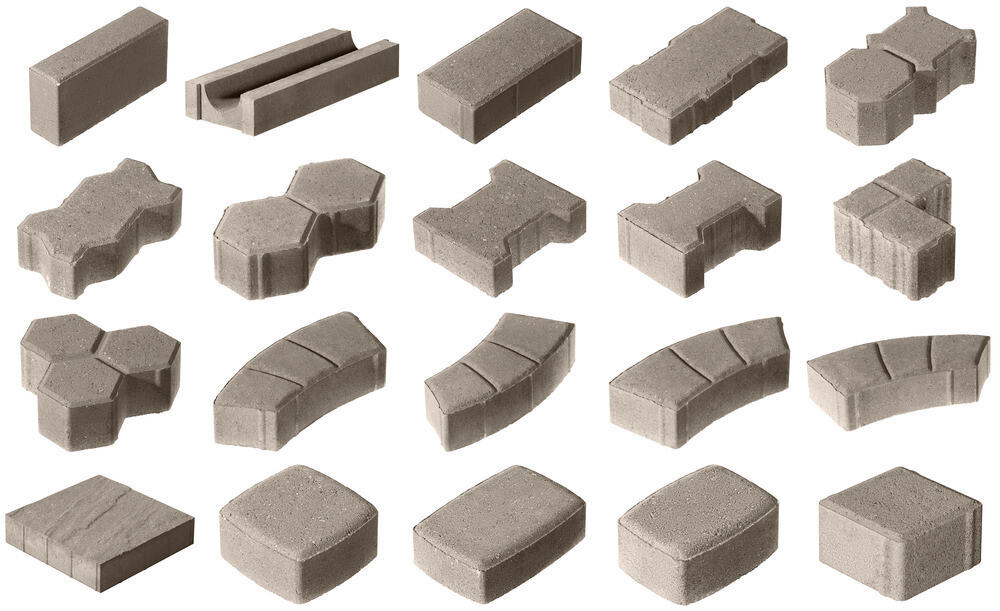 Paving Block Machine Price
---
In our company, machine prices are determined by their capacity. Our machines can create paving blocks covering an area from 300 to 1000 square meters within an 8-hour shift.
| Machine Name | Concrete Products | Carrying System | Price(USD) |
| --- | --- | --- | --- |
| PRS 402 semi-automatic | Concrete paving blocs / Hollow blocks / Curbstones | Manual carrying system | 69.000 USD |
| PRS 602 Automatic | Concrete paving blocs / Hollow blocks / Curbstones | Automatic carrying system | 112.000 USD |
| PRS 802 semi-automatic | Concrete paving blocs / Hollow blocks / Curbstones | Manual carrying system | 110.000 USD |
| PRS 1002 Automatic | Concrete paving blocs / Hollow blocks / Curbstones | Automatic carrying system | 198.000 USD |
The machine's level of automation also impacts its cost, and we offer three automation options:
Semi-automatic: This type is great for new customers and those transitioning from manual machines. You can check ''brick making machine'' to learn more details about these machines.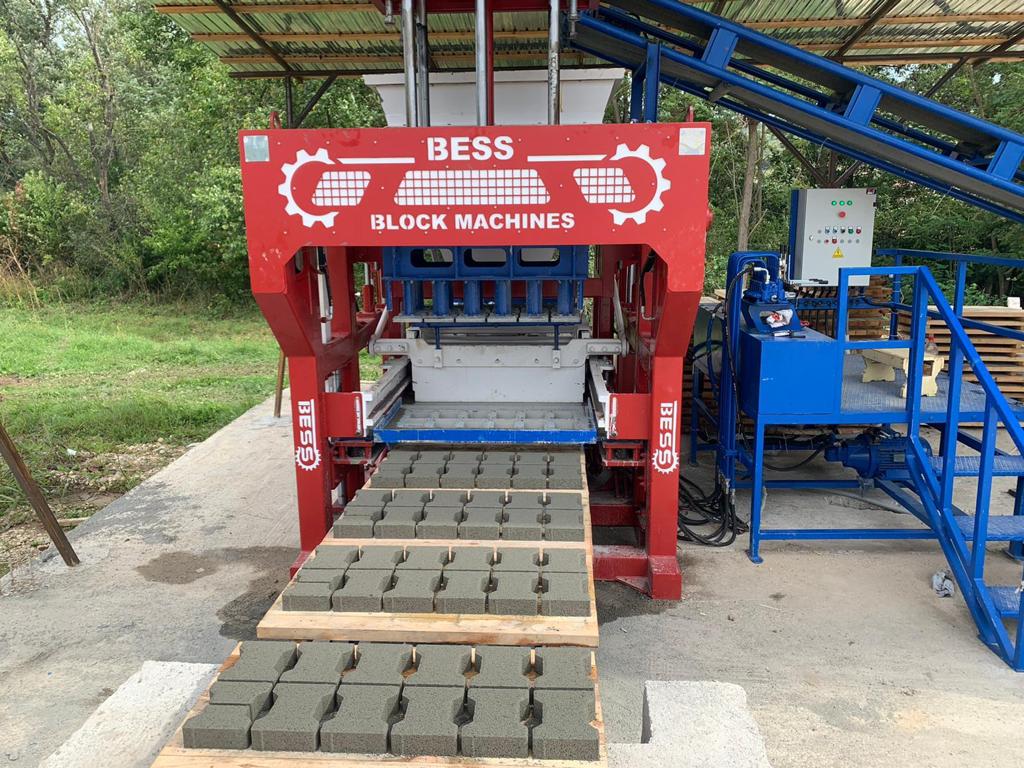 Automatic: Recommended for faster and more productive production. Robots assist in speeding up the process, reducing the need for manual labor.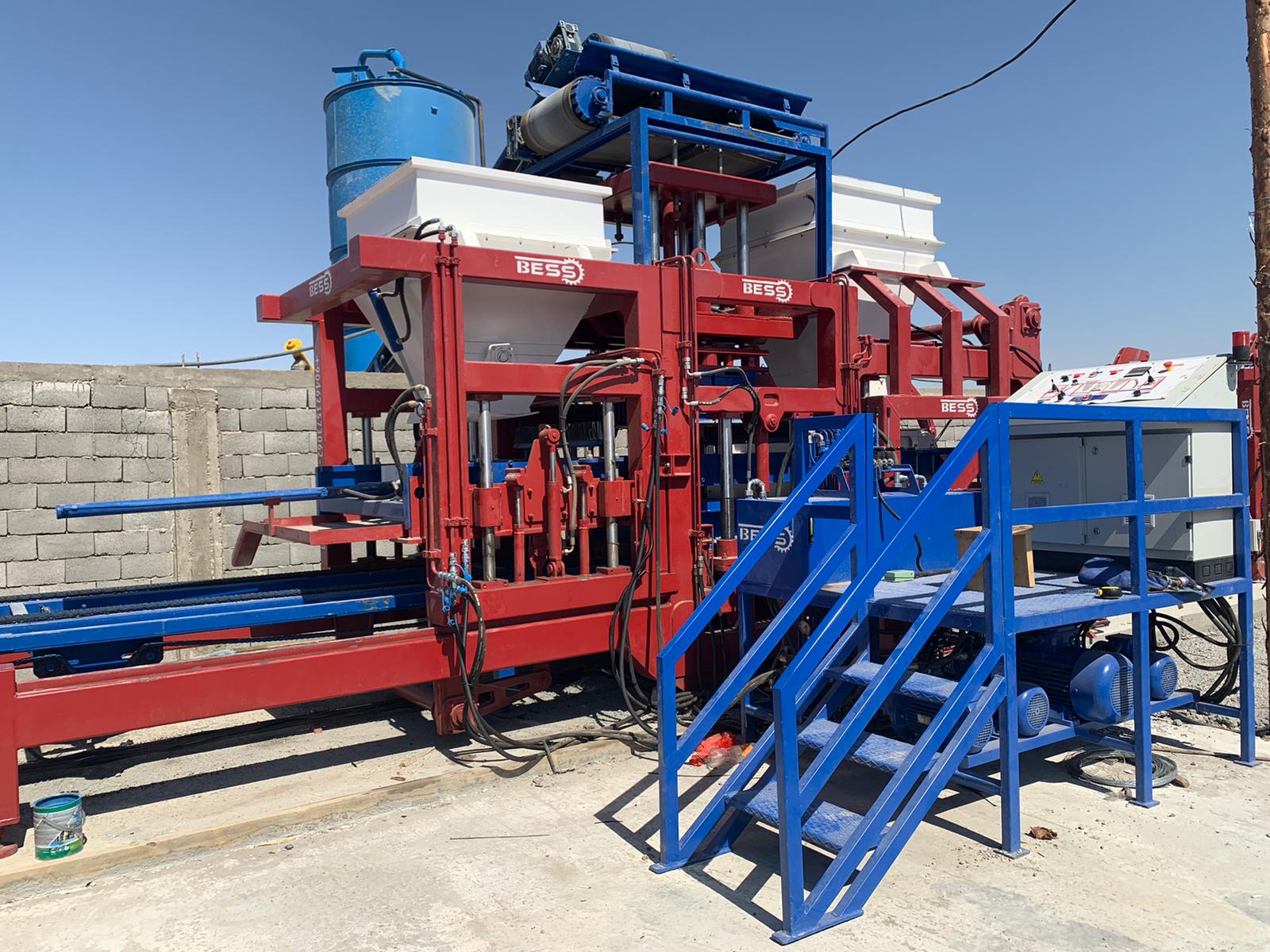 Fully automatic: Suited for larger companies aiming to produce significant quantities, like 1000 square meters or more. This type operates without the need for personnel.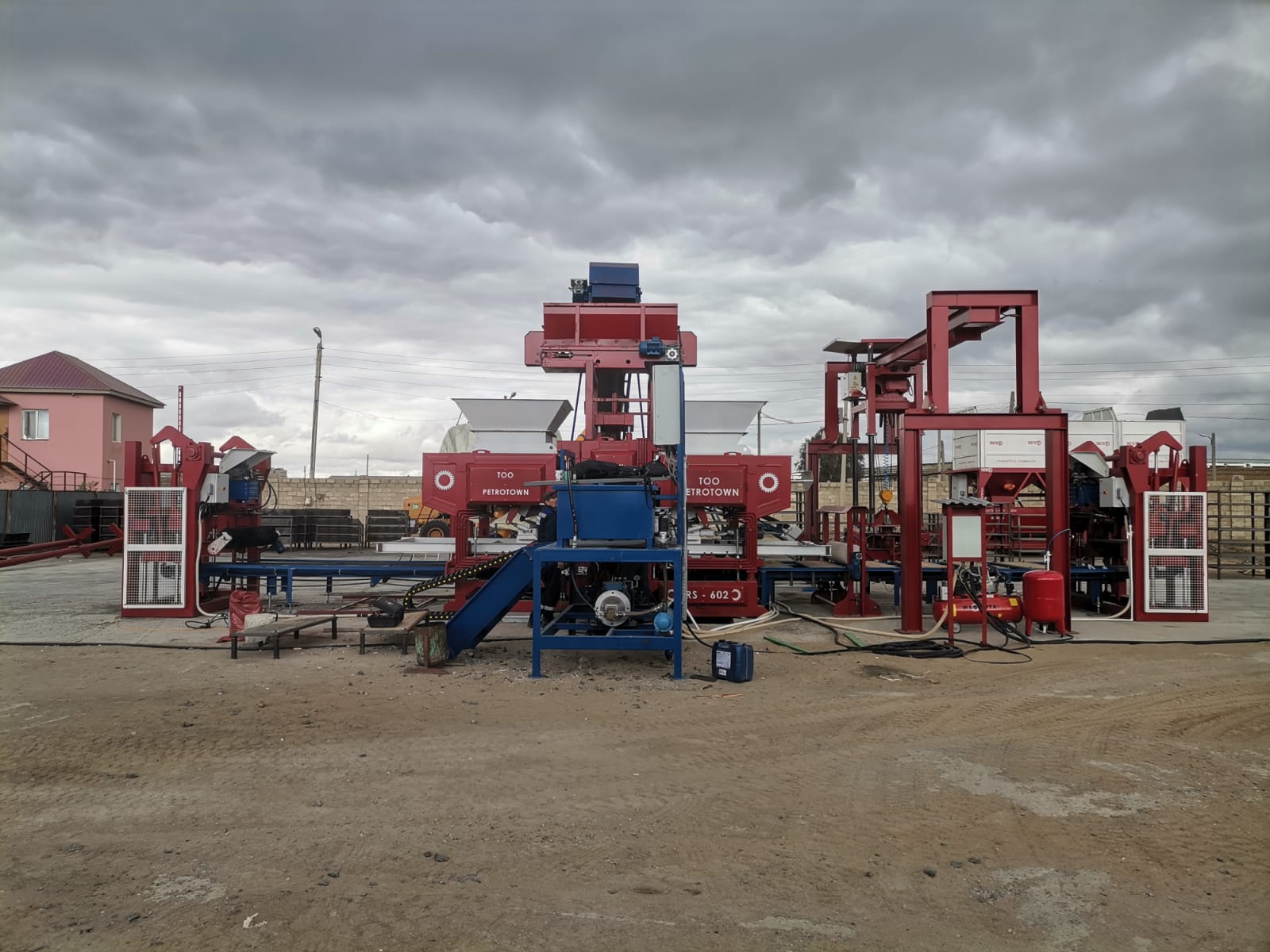 The cost of a paving block machine, used to make paving blocks, changes based on its component equipment. Additional equipment includes items like silos, aggregate hoppers, and pallets. When purchasing equipment for making concrete paving blocks, keep these details in mind.
Paving Block Making Machine Details
---
Customers in the construction field don't have to invest a lot anymore. Getting the right equipment for making concrete paving blocks is sufficient. The money spent on equipment pays off in just 6-7 months.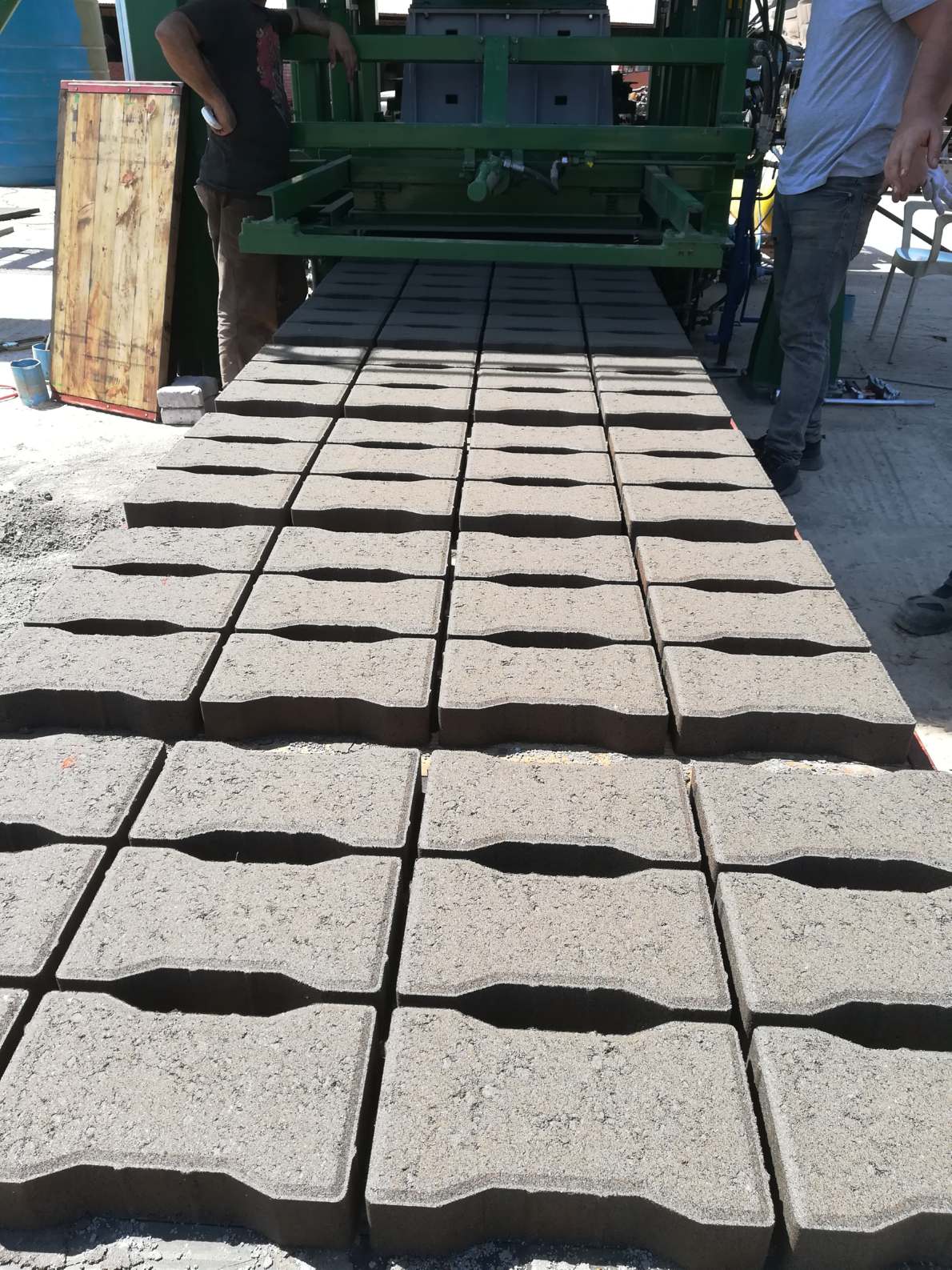 Construction firms and individual developers are gradually shifting towards in-house production. Once projects are finished, the machine can be easily sold, covering its production period costs.
What's special is that you don't need an extra machine for decorative paving blocks—just change the mold.
The equipment, capable of producing double-layered paving blocks, pays off due to its dual aggregate bins. The lower layer sits in one bin, while the upper-colored tile layer rests in another.
The machine has two aggregate hoppers because producing colored tiles cost more than standard ones. It's not cost-effective to make only colored tiles, so this setup saves money.
Producing Concrete Blocks
---
Concrete block production is a profitable venture. If you're starting out as an entrepreneur, we suggest investing in a high-quality block-making machine; it quickly pays for itself.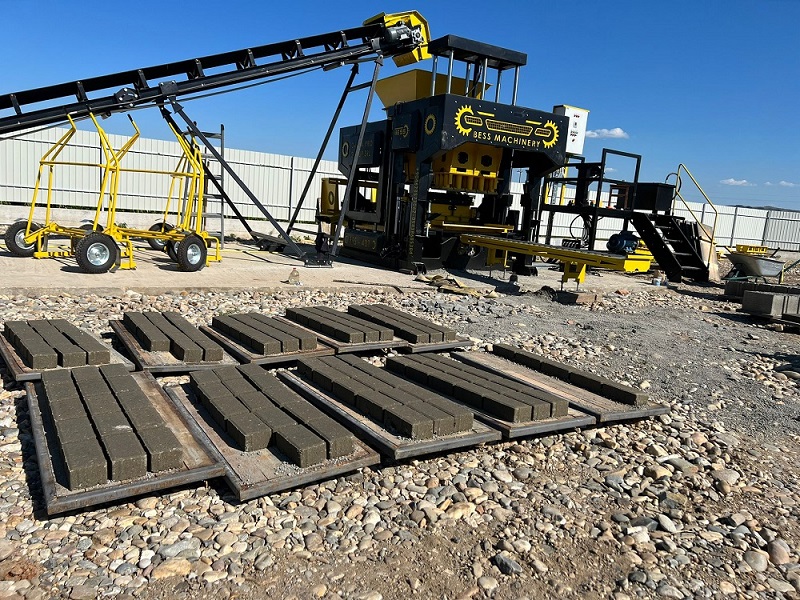 Before starting, be sure to address these points:
• Determine the products you'll make and offer (paving blocks, hollow blocks, curbstones, etc.). If you are planning to produce mostly hollow blocks, a hollow block machine will be more suitable for your project.
• Think about automation: Semi-automatic machines move pallets to dry using a trolley, while automatic ones use robots and forklifts.
• Decide on the molds you'll need. Initially, focus on popular products; later, expand your range.
• Consider your available space. If it's limited, an automatic machine is recommended for factory-level production in a small area.
Paving Blocks Machine For Sale
---
To make quality paving blocks, you'll require a suitable mixer and a reliable concrete paving block machine. Quality mixed mortar ensures strong and precise blocks. We offer various choices for our concrete paving block machines for sale.
For additional videos, check out our YouTube channel named "Concrete Block Making Machine".
Conclusion
---
To create top-notch concrete paving blocks, get a semi-automatic, automatic, or fully automatic concrete paving block making machine. We have paving block machines for sale. When reaching out to us, we can provide more details and other machine options.
You have several choices to find the right block making machine that fits your needs.