If you are searching for cheap concrete block machines, you'll find a big list of machines from different companies but if in the same time you search for cheap and high-quality concrete block machine you cannot find more result. price is important but when you want to start a new business you need to consider quality and value because you want a successful business for a long time.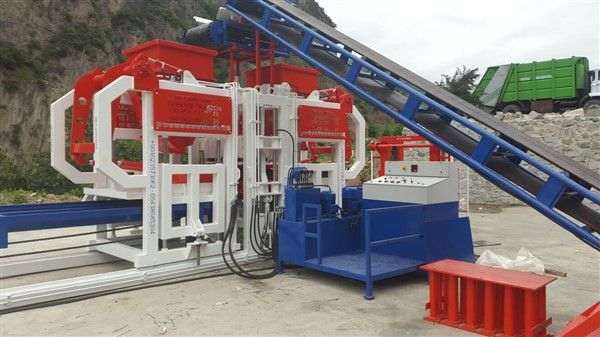 We've been trained over the years to equate price with quality. When faced with two options–for a machine or maybe another thing that we want to buy–our minds are hard-wired to think of the more expensive option as being of better quality or more beautifully designed.
Being frugal doesn't just mean saving money—it means spending your money wisely. That also means some things may be cheap now, but actually cost you more in the long run, while other times it makes sense to spend more now for better, longer-lasting business.
Spend wisely on the right things so you have the money for the things that are important to you. Doing this takes more thought than you might think. It's easy to get caught up in just buying the cheapest Brick Making Machine, as long as you keep "saving money" in front of your mind. Unfortunately, buying cheap can lead to spending more down the line—whether it's in things like maintenance and upkeep, or replacement costs when you have to buy the same cheap thing over and over again. If you really want to save money and invest in quality—there are some times when it makes sense to spend more money so you don't run into those costs.
concrete block machine and paving machine
I tend to go for the cheap things when it comes to things I don't care about, or when it comes to things that are of comparative quality regardless of price. For things that vary greatly in quality, I tend to come down on buying the quality item instead.
watch a video, which shows our quality machines produce concrete blocks, brick (hollow blocks), curbstone blocks, paving blocks, and also chimney blocks.
When you do find companies that make quality products and support this mindset, invest in them. It shouldn't be difficult—many are proud of their commitment to quality, even if it means their prices are a little higher. Companies that generally put quality first are usually proud to say it, and their customers are usually proud to back the statement up.
Beyazli Group company is always keeping the quality first and tend to produce high-quality machines. when you choose a brick making machine from this factory you'll get a very high-quality machine which makes your business profit higher and you found a good trust in the market.

---
CONTACT OUR SALES REPRESENTATIVE
For fast inquiry and get a free quote for concrete block making machine you can contact us on below WhatsApp number