Automatic Brick Machine
---
Large-scale production of small-piece concrete products and building blocks such as concrete hollow blocks, paving blocks, or others requires powerful and reliable technical equipment. Such a powerful and reliable automatic brick machine can be found at our company. As Bess company, we offer different semi-automatic or automatic brick machines with different capacities. We can develop for you a powerful, and most importantly cost-effective brick making machine.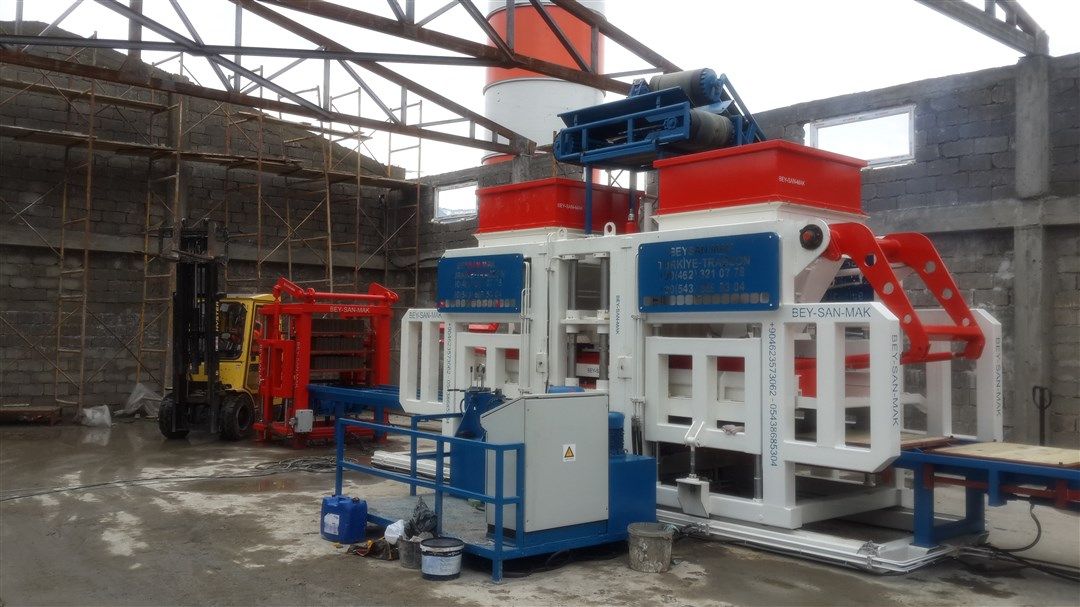 According to your needs, we can provide the best automatic block machine. By just changing the mold, it is possible to produce different types of concrete products such as concrete hollow blocks, concrete paving blocks, curbstones or others. We can assist you to choose the right block making machine with the right and necessary equipment. During this period and after-sales also we support our customers in order to use the machines in proper form.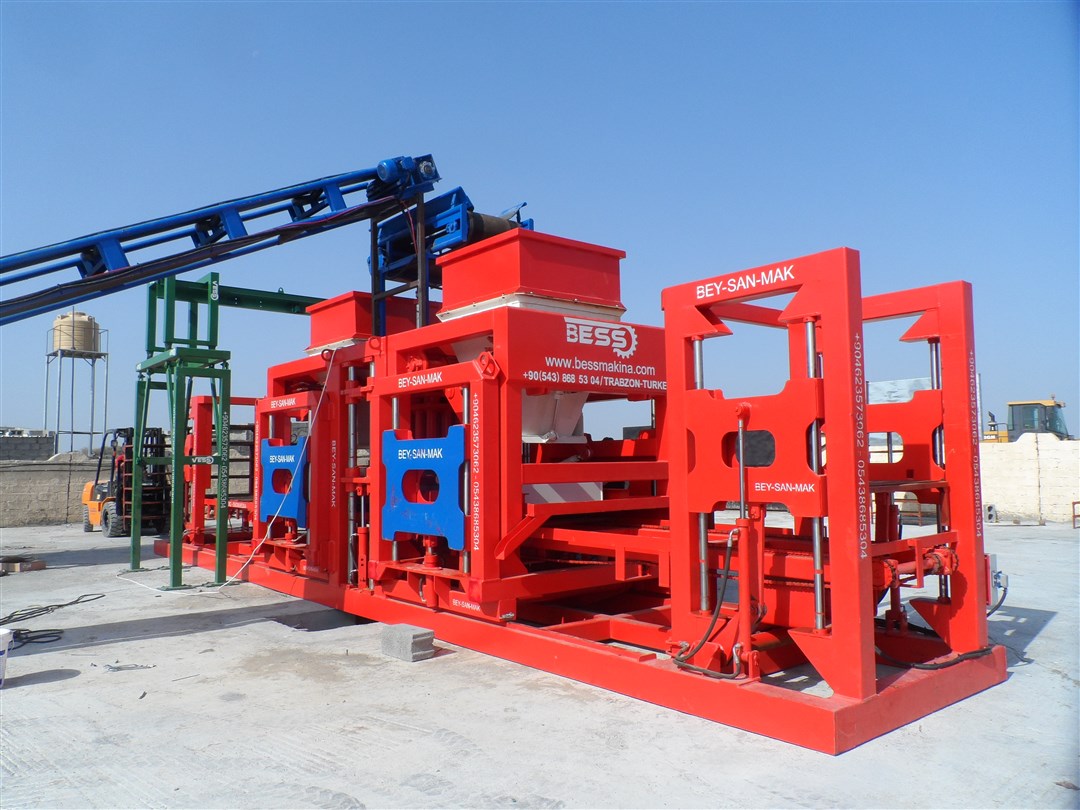 Brick Making Machine With Reasonable Price
---
We've been trained over the years to equate price with quality. When faced with two options–for a machine or maybe another thing that we want to buy. Our minds are hard-wired to think of the more expensive option as being of better quality or more beautifully designed.
Being frugal doesn't just mean saving money—it means spending your money wisely. That also means some things may be cheap now, but actually cost you more in the long run, while other times it makes sense to spend more now for better, longer-lasting business.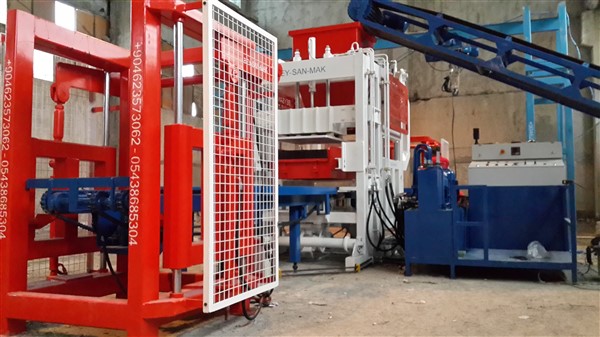 Spend wisely on the right things so you have the money for the things that are important to you. Doing this takes more effort than you might think. It's easy to get caught up in just buying the cheapest Brick Making Machine, as long as you keep "saving money" in front of your mind. Unfortunately, buying cheap can lead to spending more down the line—whether it's in things like maintenance and upkeep, or replacement costs when you have to buy the same cheap thing over and over again. If you really want to save money and invest in quality—there are some times when it makes sense to spend more money so you don't run into those costs.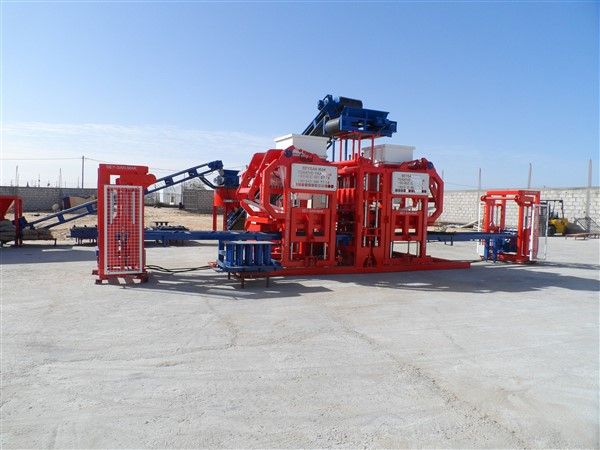 The Advantages Of Automatic Brick Machines
---
automatic concrete block making machines are designed to produce a wide range of products, including paving blocks, curbstones and hollow blocks, and etc. Our block making machines are fully compliant with international environmental and safety standards. They minimize human labor, therefore the risk of injuries is significantly reduced, and the quality of mortar is also increased since the computer system automatically adjusts the process to the necessary requirements.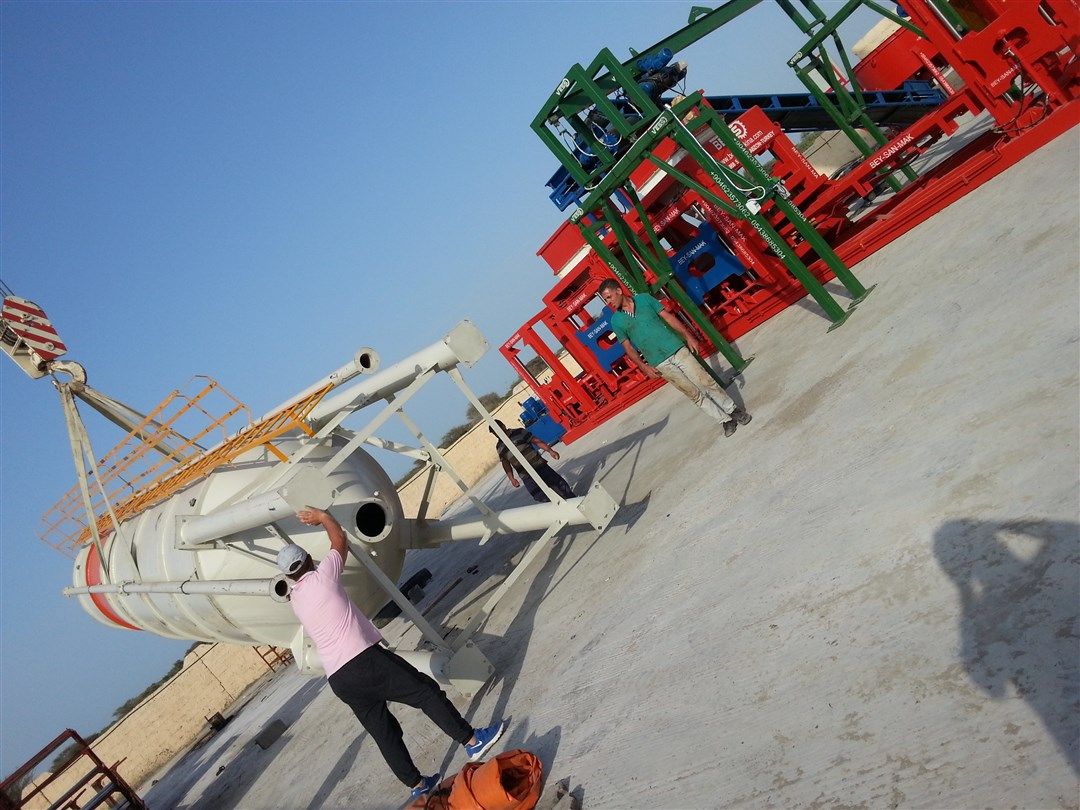 The main advantages, why it is worth buying automatic block machines:
1. Variety of products. You can maximize the range, including different kinds of products.
2. High technical quality of finished products. Due to the automated press process, you can achieve a better density of concrete hollow blocks, paving blocks, curbstones, or others.
3. Low cost of production. Modern motors of the block making machines consume minimum energy, allowing you to save.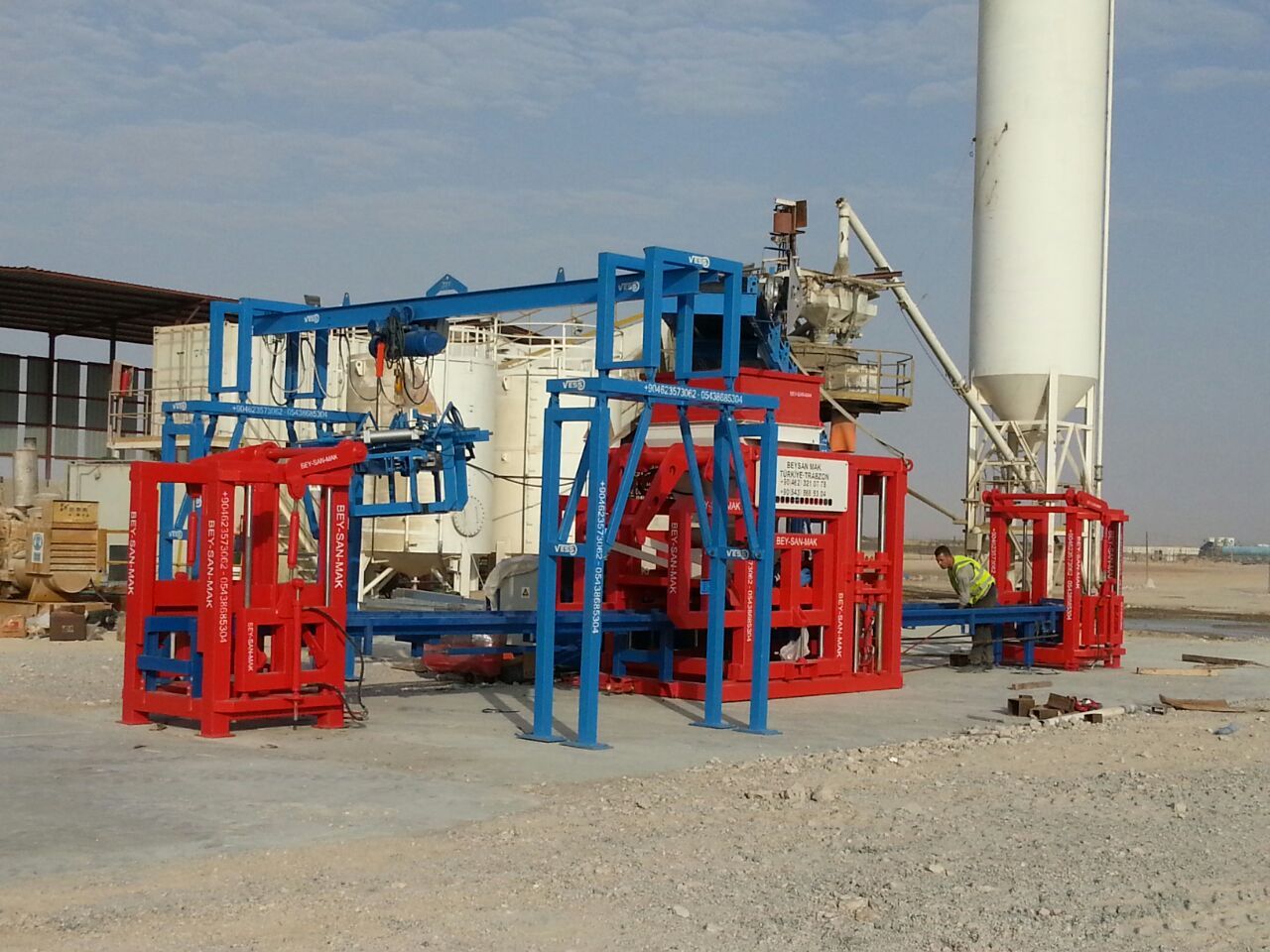 4. Ease of controls. The special design control panel does not require the work of specially trained operators.
5. Such equipment copes with its task faster and is able to perform a large number of cycles in a short time. Ideal for large plants, for which the speed of production of large batches is important.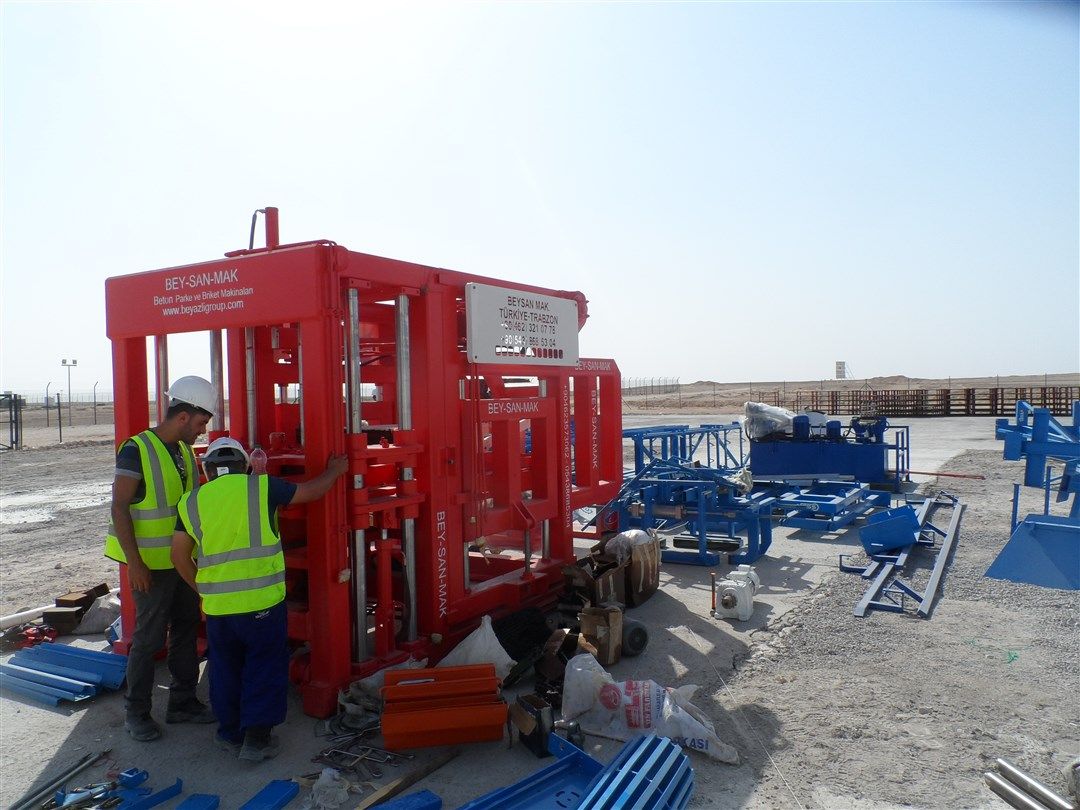 6. Block making machines can be additionally equipped with a concrete mixer so that it is more convenient to mix concrete solutions and immediately feed them into the aggregate hopper. We can also produce molds on an individual order, allowing us to produce products of various geometries and dimensions.
7. Our mechanics will be able to perform warranty and post-warranty repair of machines in case of breakage or wear of certain components. For safety reasons, it is not recommended to work on a faulty unit, as well as try to independently dismantle the spare parts and replace them.
Below you can see a video of our machines. for more videos, you can visit our youtube channel Bess Machine En.
Brick Making Machine Vibration System
---
The vibrating press has three drives - mechanical, hydraulic, and pneumatic type. Their combination with each other allows you to get small but very durable concrete products, such as hollow blocks, solid blocks, paving blocks, cinder blocks, etc. The work of all brick making machines is based on the method of the main pressure system. However, there are several options for these devices, in relation to the principle of their work.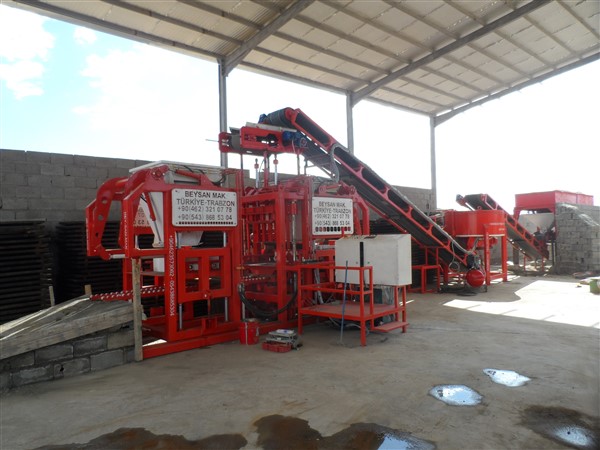 First of all, we note the stationary and walking version of the vibrating press. The quality of products manufactured on stationary machines is higher than on a walking one. However, the cost of stationary installations is quite high.
When buying a vibrating press on a site, try to install it directly next to the raw material. Thus, human efforts to produce various materials are minimized.
The installation of a concrete mixer between raw materials and a vibrating press also simplifies the production process quite often, working with a stationary type vibrating press, use pallets. It is on them that the finished raw material is laid.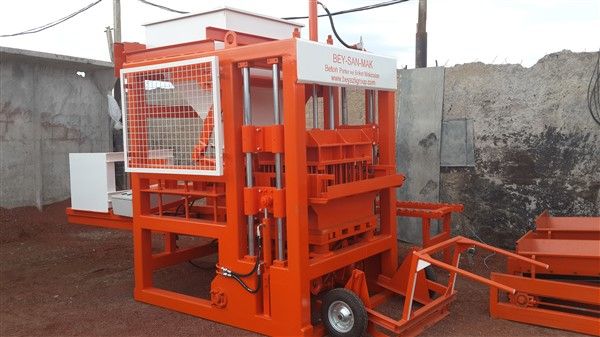 The Features Of Mobile And Stationary Block Making Machines
---
The mobile block making machine has the form of a small unit that has wheels for the convenience of moving it around the site. A concrete floor is used for concrete formation. The manufacturing process of raw materials consists of several stages.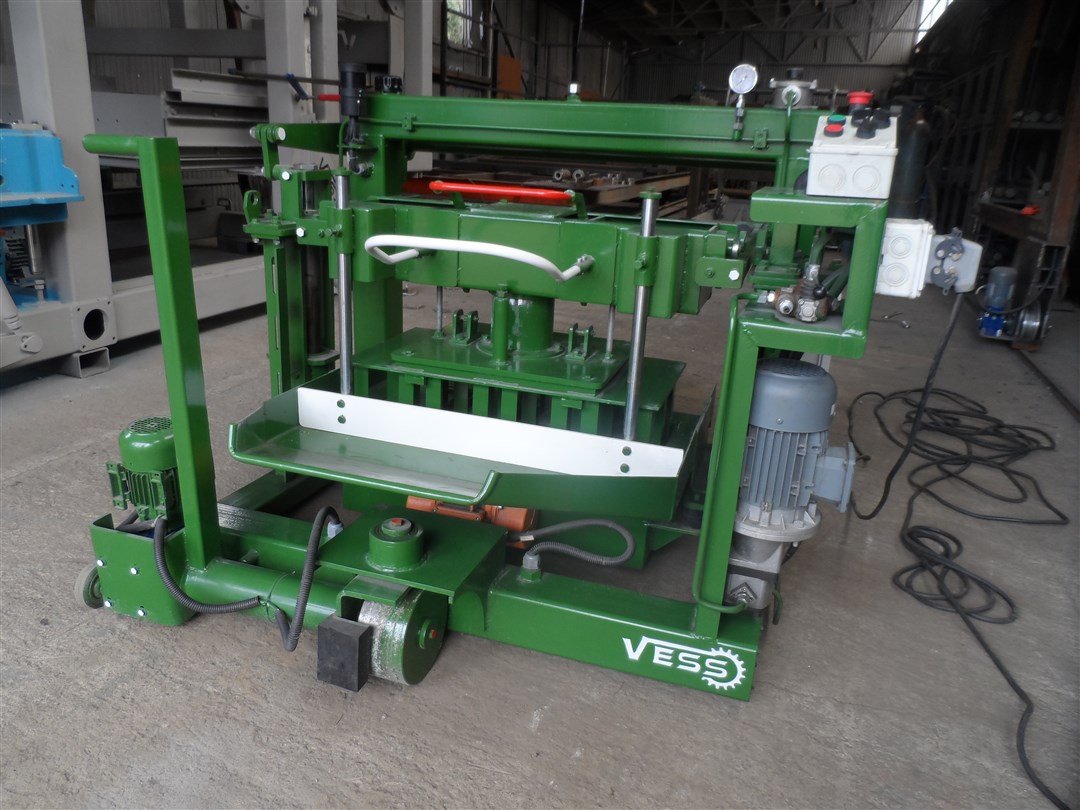 A mobile concrete block machine, moving over a certain area, forms the finished product. Thus, these products do not need additional equipment in the form of pallets or a concrete surface. At the same time, the products are ready for transportation only after they have completely dried.
For more information, you can read the original article '' mobile bricklaying machines''.
If you plan to use the mobile brick machines for your own needs without making large portions of production orders, we recommend that you pay attention to mobile devices. In addition, for the rapid production of raw materials, you need a hot climate. Otherwise, it is better to purchase a stationary type block making machine. Since mobile brick machines need additional leveling of the surface, the organization of the supply of products to them and additional costs for the physical efforts of workers.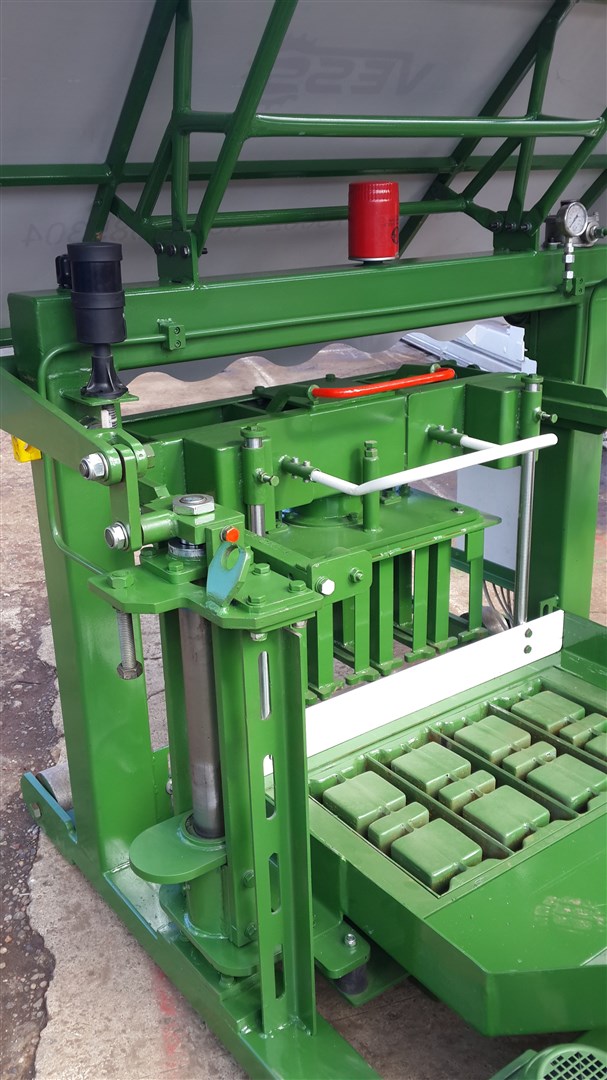 Stationary type block making machines are more expensive, but at the same time has a higher quality of products. For the formation of products in this device set special pallets. The size of such a vibrating press is particularly impressive compared to mobile installations. Please note that the products are on a pallet from the beginning to the end of the production process. That is, to increase production efficiency, it is necessary to stock up on pallets in advance.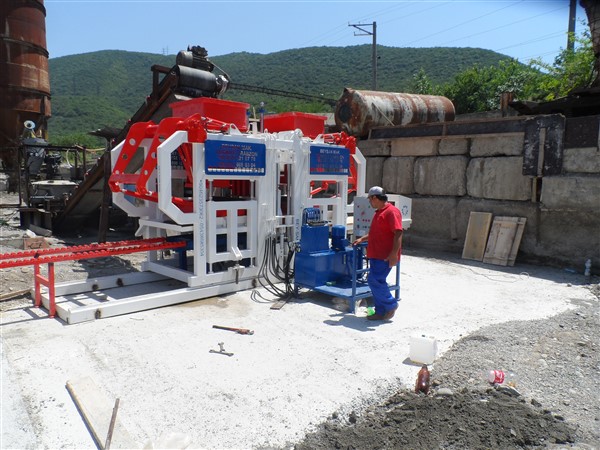 Observing certain working conditions with such a vibrating press, you will receive a number of positive characteristics from this device, namely:
High speed, optimization of production and quick payback;
Organization of a continuous production process;
Production of concrete blocks of various types and composition;
A decrease in the production area.
Producing Blocks By Block Making Machines
---
1. The first option is a different adaptation to certain products. That is, with the help of this equipment material of a certain size, the shape is made. By buying a specialized brick making machine, you have the opportunity to organize the production process only in a certain direction.
2. A universal block making machine allows the use of a vibrating press for the manufacture of various kinds of products, such as paving slabs, cinder block, borders, etc. With the help of such installations, the range of manufactured products is significantly expanded. For more price details you can check Automatic Concrete Block Making Machine Price.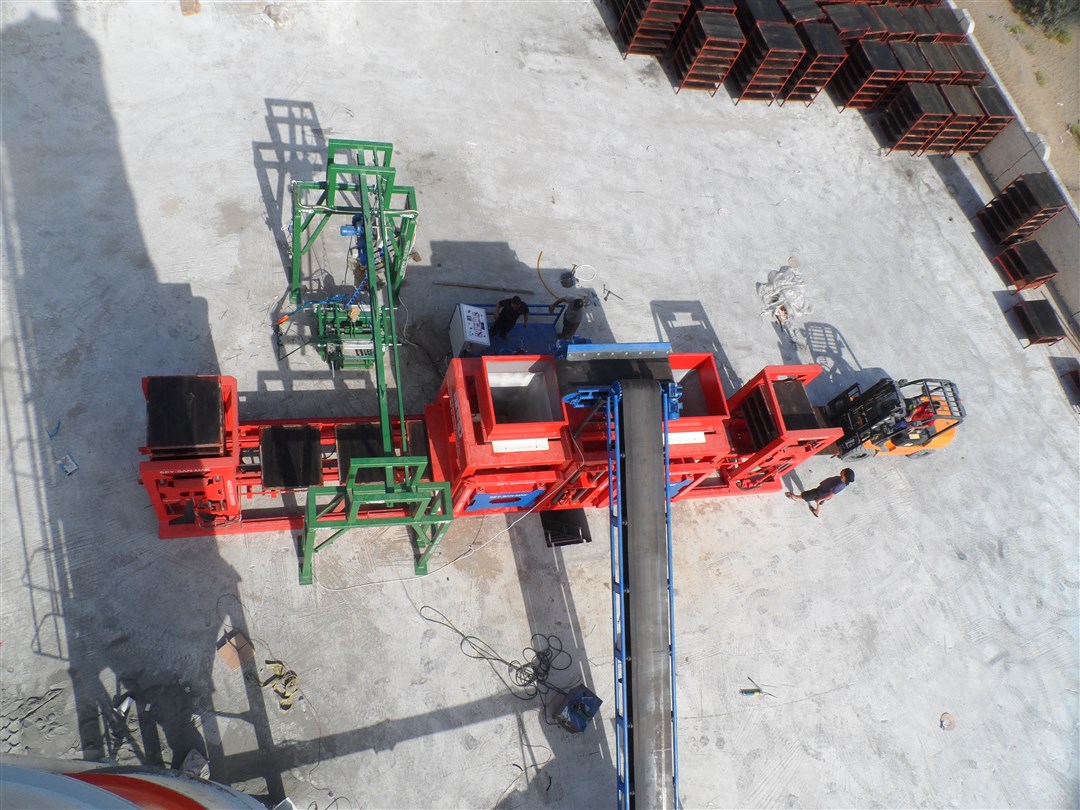 Concrete Brick Making Machine Details
---
Concrete block machine for blocks - a great option for producing high-quality blocks. In our company, we have different options that you can purchase even semi-automatic or automatic block making machines. For example, you can read some details and technical specifications of the automatic block machine that we produce.
consider that the single-hopper machines are mostly called hollow block machines while the double-hopper machines are called paver block machines.
The concrete block machine has a single aggregate hopper but according to your demand, the second aggregate hopper can be added as well.
All automatic block making machines can produce different kinds of concrete products such as concrete hollow blocks, paving blocks, curbstones, or others.
In order to produce different types of products, just enough to change the mold and this process does not require technical information. Below you can see a hollow block mold.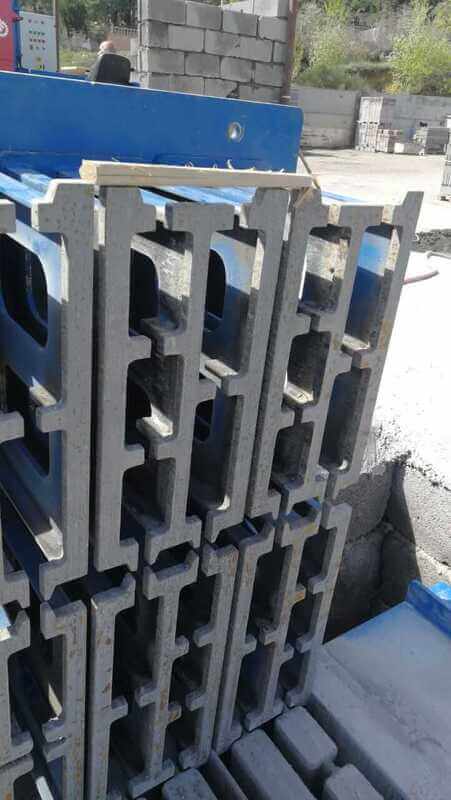 For automatic block making machines, there are two robots, rear, and front and with these robots, the requirements of personal will below.
We use high-quality materials and electric units for the machines.
We have a total of 2 years warranty period.
For installation, we provide all technical drawings and details to our customers that with these technical drawings, they can easily prepare their land for the installation process of the machine.
Conclusion
---
As we recommend the automatic brick machine to buy customers who want to change their old semi-automatic brick machines. With automatic brick machines, better to use with less personal and you can produce concrete blocks faster. We have another different option that we can offer them too. For more details, you can contact us and we can support you in providing the best option.