The term, 'quality' has begun to win more regard in this changing and challenging world as more and more people are becoming aware of the importance of quality in determining the end result. Manufacturing is obviously a competitive business where the companies who provide quality and market adhered services will win business as well as stability. So, out of all the companies out there it might hard to decide on the one which produces the best concrete blocks.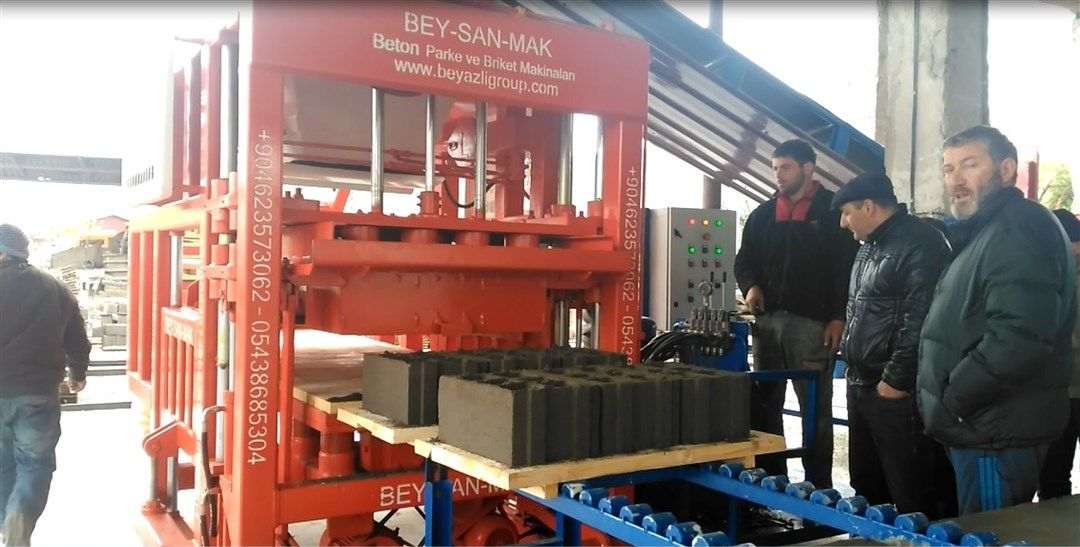 Every county is facing intense competition in the infrastructural sphere so choose the best building block factory to ensure that your project holds no or less similarity with the competition out there. The primary concern of the concrete blocks manufacturer should be to provide quality with a unique touch to its design.

The best and high-quality concrete block machines are often produced by top manufacturers who are the best what they do. Even if it does come at a high price, do not let it be a deterrent when looking for quality.

Organizations and businesses around the world require precision manufacturing to complete tasks. Without precision manufacturing, operations and processes come to a grinding halt. This problem affects the productivity of businesses and organizations, as well as their bottom lines. Yet, relying on just any precision concrete block making machine factory to provide the needed parts or prototypes can lead to a new series of problems. A customer may require a large quantity at a given time, or have to change the specs of the order.

A customer should be sure that the concrete block making machine they choose is able to handle the number of challenges that may arise during the block making process, and have the resources, communication, and quality control necessary to handle those challenges. If the precision factory can't handle these issues, then the customer can waste valuable time and resources.

Every one of us knows what concrete block is used for, but few of us know the money-making potential that exists in the business of concrete block making. concrete block industry business can earn you as much as you wondering.
here i am sharing you details about one of our machines which designed and process for producing a high-quality concrete block, this machine is available in our stock and can produce any time as per your request. we are producing this machine as per your own demands, for example, you can choose the colour, you can share with the size of the block that you want to produce by this machine.
prs 400 semi-automatic machine ; machine is selected to work 24 hours. by changıng the mould machine can produce any types of concrete paving blocks-hollow blocks - insulated bricks – different curbstones – asmolen and chimney blocks which height must be between 5 cm/25 cm.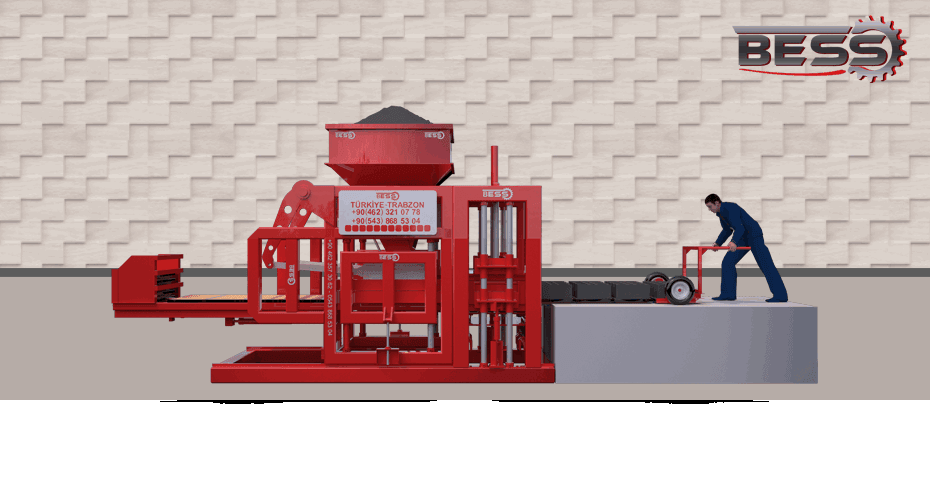 Highlights on Technical Information about Semi- Automatic Concrete Block Making Machine


vibration system/ strike force adjustable/vibration force : 36.500 kg
main chassis / can be opened from one side
semi-automatic automation system / siemens
easy height adjustment via jack –grill shake system
number of mortar hopper : 1 piece // mortar silo capacity : 0,5 m³ // production type : single row press
machine total weight : 6.500 kg // total motor power : 18 kw
main chassis : 150 x 150 x 6 mm.closed profıle // wıdth :200 cm.// length:550 cm.// heıght :250 cm
column shafts : 80 mm.diameter 4 pıeces chrome shaft bearıngs
hydraulic pıstons: bronz bearing and special cushionıng system is used