from 6cm to 40cm height, allowing the manufacturing of a wide range of products for construction industry, also producing concrete paving blocks on the interlocking block making machine. The interlocking block machine to the world standards the vibration system is not only an must but a standard for all our high performance concrete batching plants.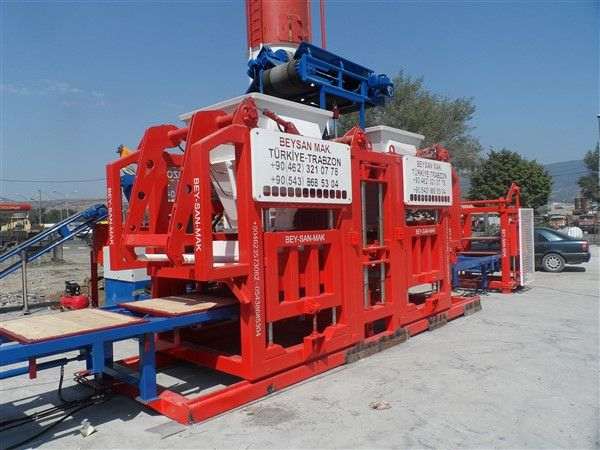 Block making machine
High performance vibration by block making machine becomes one of the essential points using the new technology by the brick machine and equipments. İt also acceptable by new age block brick making machine,in this case we may consider interlocking block machine
Installation Layout Semi Automatic Paving Block Making Machine With Double Hoppers
In our company we are producing different machines with different capacities and it means that according to your needs, we can able to suggest the best suitable machine for your project. All our stationary type machines by changing the mould can able to produce almost all kind of concrete blocks like these for example concrete hollow blocks, paving blocks, curbstones and other kind of stone products which height must be between 5 cm to 25 cm.
We have three different automations that you can able to choose on of them according to your project. One of them is semi automatic type ( this automation type can be chosen by the customers who dont have more experience and low budget )
The second one is automatic type ( this type can be chosen by the customers who have enough experience and budget )
The third one is fully automatic type ( this type can be chosen by the customers who are currently using machines and which machines are not enough for producing more stone products )
Semi Automatic And Automatic Concrete Hollow And Paving Block Making Machines
Below you can able to see sample of stationary semi automatic type concrete paving block making machine which model name is PRS 402, this machine can able to produce high quality paving blocks with double hopper and other kind of stone products as well, here some specifications of this machine :
* Machine can able to produce different concrete stone products.
* Daily capacity in a day at eight hours 300 square meters of paving blocks
* Machine designed to operate 24 hours in a day without any break
* Low energy consumption
* High performance for producing good quality stone products
* Can be added or removed the equipments which you need or not
* Possible to buy machine like full plant ( including machine and all optional equipments ) or like mini plant ( just machine and necessary equipments )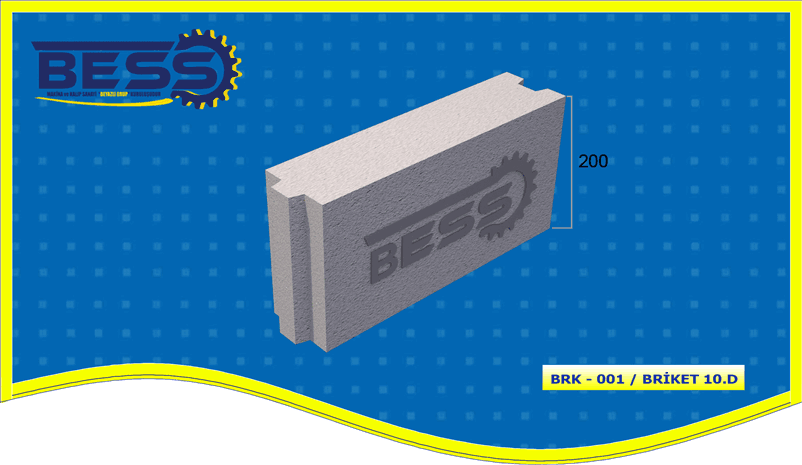 Machine equipment
Strong structure and materials allow use of very high hydraulic unit that comes standard with speed control modules allows the interlocking block making machine movements with therefore ensuring a long durability and low maintenance of concrete block machine. Bess- Vess interlocking block making machines are strong and designed for the developing world, making our machine equipment ideal for Asian and African continent especially for the African market.We also supply wide range hydraulic concrete block making machine and material handling machine equipment as pan mixers, twinshaft mixers, stationery concrete batching plants, aggregate conveyors, silos, production pallets , moulds and aggrega hoppers.

Block making machine
Bess is one of the leading block making machine suppliers in Trabzon-Turkey's economic area, providing the building materials and concrete production sector with strong concrete bricks-blocks machine with suitable prices and efficient interlocking block making machine and stationary concrete batching plants.