Due to the demand on the brick making machine, where according to his research on the Internet and our various social networks and, thanks to a detailed communication with our expert sales agent during the guided tour in our local.The brick machine or brick-making machine is a machine that was designed by our Turkish factory commonly called BEYAZLI GROUP which is used for the manufacture of brick block or block of concrete, pavers in different varieties such as those from the garden, road, etc.
Mr. FAYSAL ALSAHLİ, our Saudi resident in Saudi Arabia, visited our BEYAZLI GROUP factory to purchase an automatic brick making machine. The BEYAZLI GROUP factory is specialized in the manufacture and marketing of bricks, concrete blocks, pavers, cinderblocks, slabs, aglow and concrete plants for almost 14 years.
Jeddah is the second largest city in Saudi Arabia and a major trading center on the Red Sea. It is a modern commercial port city and a transit site for pilgrimages to the Islamic holy cities of Mecca and Medina.Recall that Saudi Arabia is a desert country that includes most of the Arabian Peninsula. It is bordered by the Red Sea and the Persian Gulf (Arabian). Cradle of Islam, the country includes the 2 most sacred mosques of this religion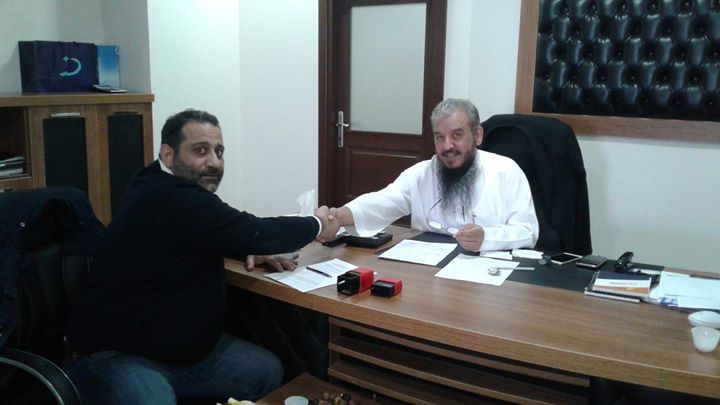 The Masjid al-Haram, in Mecca, destination of the annual Hajj pilgrimage, and Al-Masjid Al-Nabawi, in Medina, where rests the prophet Mohammed. Riyadh, the capital, is a metropolis with many skyscrapers.speaking of brick machine or brick making machine or the term brick factory, brick press, brick mold brick making? It would be essential to define these terms to know more!After the factory visit, we discussed in detail with the management of our company the continuation of the cooperation, the latter with the famous company Beyazlı group, concluded with a purchase agreement for the machine COMPACT / AVANTGARDE 5.1 Automatic brick making.
They are automatic brick making machines, automatic hydraulic brick machines, block machines, pavers, concrete block machines, automatic pavers, and so on. therefore, a very varied range of machines and automatisms using the recent technological system.Finally, we are selling BEYAZLI GROUP Brick Making Machine, Brick Laying Machine, Brick Machine, Manual Hunt Machine, Automatic Hunt Machine and our different machines are suitable for manufacturing a variety of concrete products such as bricks blocks, curbs, solid or hollow blocks, etc. As our brick making machine is of high quality and economical price, it is popular with customers in Morocco, Tunisia, Mali, United Arab Emirates, Qatar, Algeria, Libya, Saudi Arabia, Russia and more. again.company of brick making machine can produce any types of brick block , hollow block, paving block and chimney block. machine can produce more than 5000pieces of block hollow block 10000 pieces hollow block. to get more details just visit our website there is other altenative machine might be fulful your demand.