Recently Turkey became the most trusted country which has companies that produce hollow block machine. Among all these companies, we are one of them that produce hollow block machine and has customers around the globe. We are very happy to be a company which is capable of designing high-quality hollow block machines.
The only reason that we lead the sector is producing high-quality hollow block machine and we give the attention to how we create trusted machines and satisfy the clients. The size, shape and quality of the Hollow block machine could also depend on user requirement. It has high production capacity with less employee. All kinds of spare parts can be found easily. Electric consumption is at a minimum level. Can be moved and installed easily. Low noise with silent motor pumps. It does not require technical assistance for installation. Smooth surface through producing with fine aggregate. Supplying with the pre-prepared mortar can produce any kind of Blocks-Smolen-Triphorid Brick And Garden Borders which are loaded on it. By just Changing The Mould this Machine Can Produce Any Types Of Concrete Paving Blocks - Hollow Blocks - Insulated Bricks – Different Curbstones – Asmolen And Chimney Blocks Which Height Must Be Between 5cm And 25 Cm.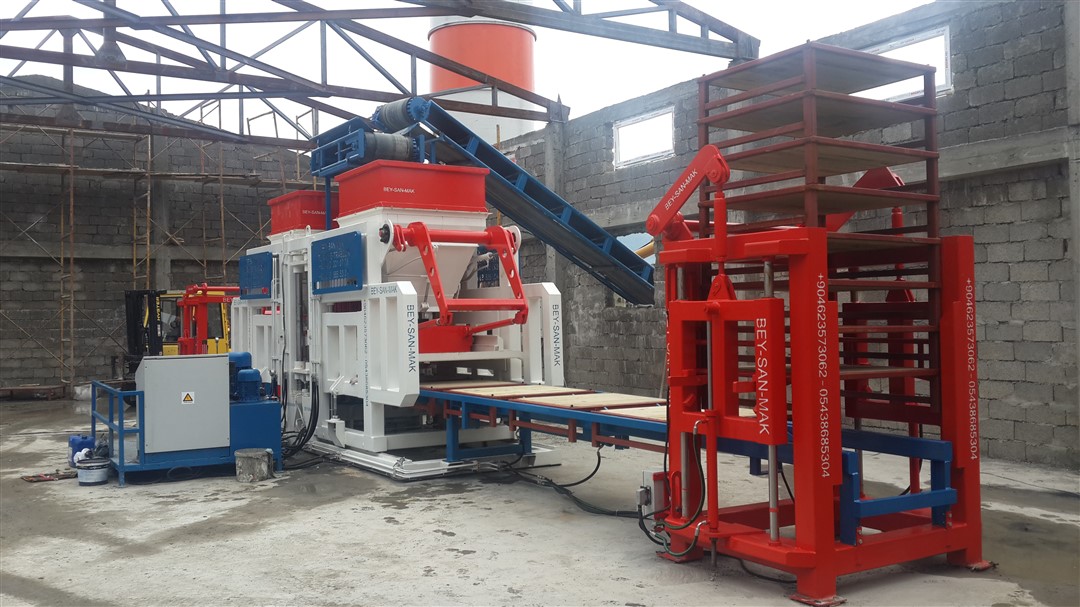 hollow block machine PRS-602 automatic system
We will inform the customer about the necessities of hollow block machine process like electrical power requirement. Growing public awareness of the advantages of the product with rising in the government and financial institutions support for housing which is a basic human necessity would ensure healthy growth in the demand. The hollow blocks are modern construction materials and they are used in all the recent constructions. Residential, commercial and industrial building constructions. Construction of hollow block machine industry is a growing sector which is competition between countries. The demand for this product is always high in all cities and other urban centers due to the construction of residential apartments commercial buildings and industrial buildings.
The hollow block is the concrete material used in construction, Cement is the highest priced material per unit of the concrete. Hence, the fine and coarse aggregates are combined in such proportions that the resulting hollow block is workable and has minimum cement content for the desired high quality.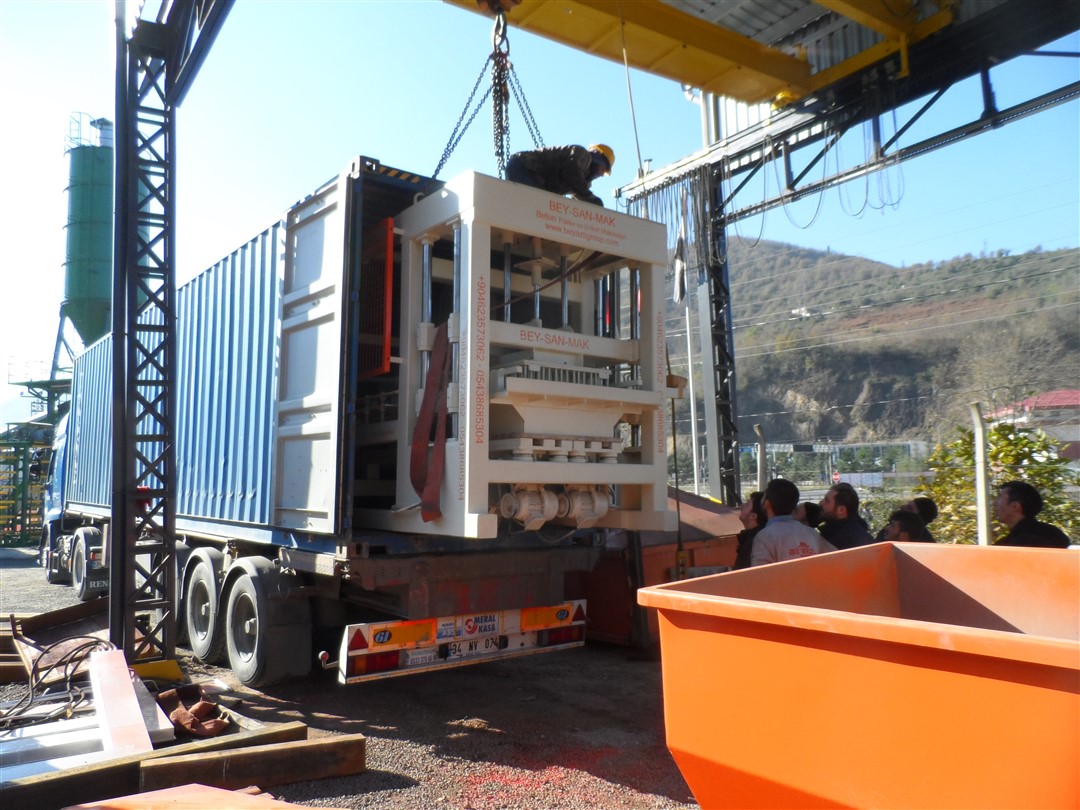 loading a hollow block machine to a container
Hollow blocks have an important place in the modern building industry. We are pleasured to connect our company profile Bess machine around the world. All available hollow block machine in our company designed different capacity and different production. This hollow block machine is just an example there is another alternative machine that may satisfy your option. Visit our website and get more details about the machine. The hollow block machine can produce 4.000 Pieces of hollow blocks 8.000 Pieces of hollow blocks, 10.000 Pieces of hollow blocks and 15000 Pieces of hollow blocks.
| | |
| --- | --- |
| | |
| hollow concrete blocks | hollow concrete block machine |
This hollow block machine does not include any previous materials submitted by any other company. Development of appropriate hollow block machine to produce low-cost building materials of good quality will speed up the provision purchasable urban housing in developing countries. Such technology is the use of the stabilized-hollow block. These have been in use in developing world countries for many years and have passed various stages of improvement in these productions of hollow block machine processes and quality of the produce.
How much time it takes to produce minimum pieces that you want, it is what we think to make easy according to our hollow block machine. Business to Business companies represents a significant part of the between world countries. Every time we ready to answer all question about hollow block machine and also, we share with you all the details that might be useful to you.