All these requesting to this what is belt conveyor? The transportatıon can be occur by electric power or engine power.In continu, trying to answer this question what is belt conveyor? We can say that it can transport aggrega or sand up against gravity , down or horizontal. one of the most important, and often dominated, details in the selecting of a conveyor.this, can ask a question what is belt conveyor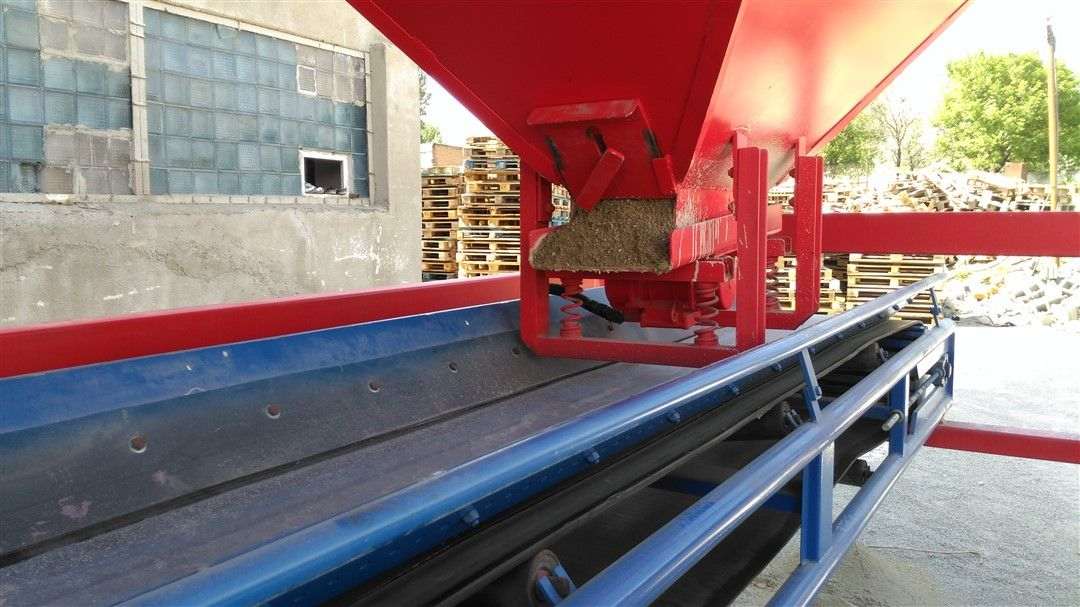 How to make a conveyor?
We as bess and vess machine manufacturer, we would like to Show every body around the world the simple way we use to fabricate conveyor.this introduce the question how to make a conveyor? , just attach a 8 volt motor just in front of the wheel and it can move the product tie a rubber bands.
Conveyor belt types
Choosing the best conveyor belt types for your material is one of something important.We as beyazli grup machine manufacturer, we have defined it as a transporter of aggrega from the pan mixer to the machine, it can least to answer what is belt conveyor?The type of material the belt is manufacture of is staminal achievement of the application.there are many conveyor belt types available but this are necessary as the size , weight and propagation so...it also include high friction,oil resistant and food grade.As result what is belt conveyor?
Aggrega Transfer Conveyor Under Aggrega Hopper
We can explain exactly what is a belt conveyor and what kind of different versions. Conveyor belts they are one of the most commonly used in transportation of different materials like cement, sand, grain, coal, grain or others ) And for this reason they are using in industry and construction field. Actually these conveyor belts consist one or more pulleys. One side is carrying medium and the conveyor belt helps to rotate about them. To move the belt and any kind of different material it carries forward, one or both pulleys are powered. This powered pulley is called "drive pulley," the unpowered one is known as "idler pulley." Belt conveyors in general material handling such as those moving boxes along inside a facility form a different class of belt conveyors from those that are used to transport large volumes of resources and agricultural materials.
It's all about the purpose where these belts are using, they are made of actually rubber. But the main belt consists one or more layers of material. Belts with regularly spaced partitions are known as elevator belts. They are used to transport loose materials up steep inclines. Belt conveyors are also used in self-unloading bulk freighters and in live-bottom trucks. And these conveyor belts we are using for all our stationary type machines which can able to produce concrete hollow blocks, pavings, curbstones, asmolen or other kind of stone products.
Raw Material Transfer Conveyor
One of them is using for transfer the raw materials into the main mixer of the machine. And the other conveyor belt is using for tranfer the mortar into the hoppers of the semi automatic or automatic machines. We are producing them with high quality that you can able to use them a long time and we can deliver to you a new one when you need to buy from our company.

Conveyor for sale
We as beyazli group, special price in our conveyor belt. We are trying to make a good prıce of our conveyor for sale.All this, it is to help the machine trading around the international and national.In general, all these allow to ask for final what is belt conveyor? in manufacturing of machine.